"Can I cold stabilize my wines outside?"
"I apply a nitrogen blanket to my wines. How long can I leave this inert gas blanket on the wine before I need to apply nitrogen again?"
"Which bentonite is best for protein stability?"
"I cold stabilized my wines, but after blending and bottling, tartrates formed in the bottle. Why did this happen? How do I avoid it?"
"Why do my wines keep fermenting after they are bottled? I thought fermentation was done and I added sulfur dioxide."
"Can you explain what this wine analysis result means and what I should do with my wine?"
"What is CMC? Can I use it?"
Do you find yourself asking questions like these examples above? If so, I started the Darn Good Winemakers online membership to help steer commercial and enthusiast winemakers in the right direction when it comes to their cellar practices.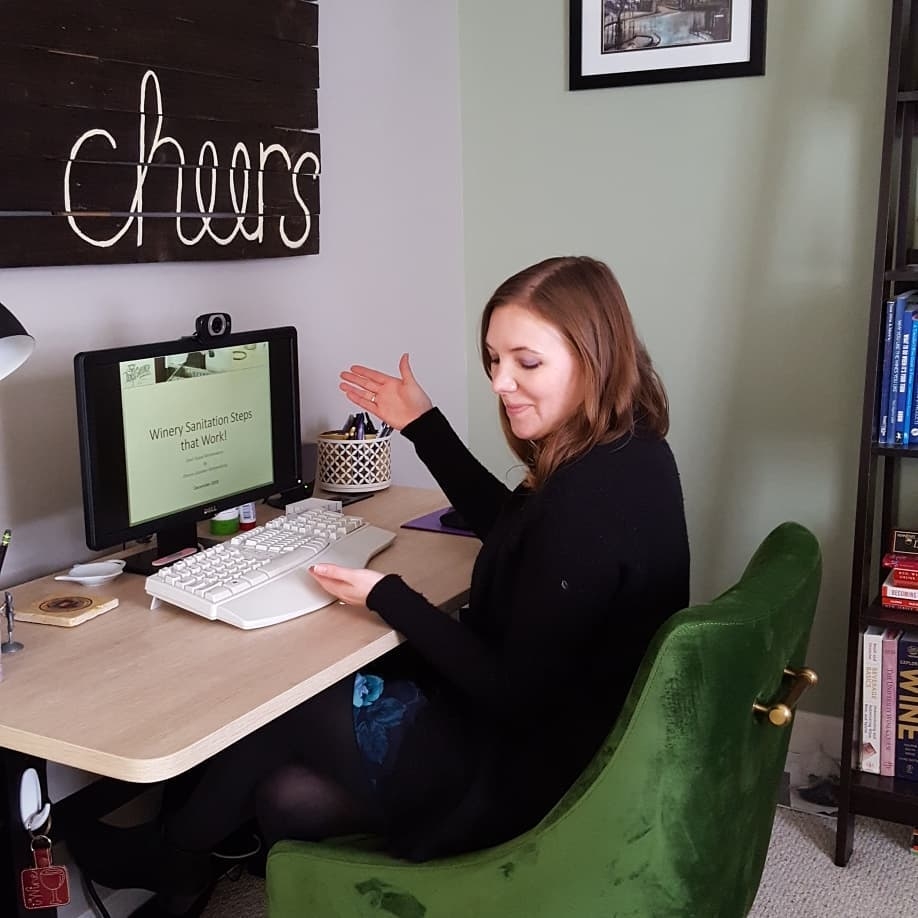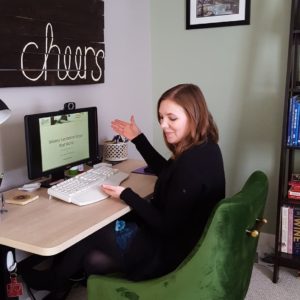 This online group focuses on those individuals who want to learn more about good winemaking practices that can be quickly applied in the cellar.
Becoming a Darn Good Winemakers member provides you with several benefits:
Monthly office hours, called Winemaking Advice Hours, in which you can ask me your winemaking questions, no matter how broad or specific the question may be.
Never pay a consulting fee for asking your questions during Winemaking Advice Hours.
Have a great resource to ask your questions when help is needed!
Gain access to a growing network of online education that focuses on winemaking topics many winemakers and cellar employees find useful in improving wine operations.
Pay one flat fee annually. That's 12 full months of member benefits!
I'm excited to announce that I'm changing the Darn Good Winemakers membership slightly for 2020 to give members more question and answer time, while bringing more relevant content based on their needs.
Here is what's changing:
Twice monthly 1-hour live sessions with me, Denise Gardner, in which you can ask any of your winemaking questions. I call these sessions Winemaking Advice Hours!
Continued exclusive emails that review answers to the questions covered during the Winemaking Advice Hours. Often times these emails are packed with details, resources, and links to pertinent information that we covered. These emails are exclusive, which means they stay within the Darn Good Winemakers members-only group and DG Winemaking clients.
One winemaking lesson that gets published each month. These lessons used to be "live," but 2020 will bring shorter lessons that you can access in your own time.
Access to all previous webinar lessons. You can watch these videos anytime, anywhere and download and print notes that match each lesson:
Is being a Darn Good Winemaker good financial value?
Every winemaker has to decide when having access to educated help is essential to their growth. There is a lot of winemaking information out there. But there's also a lot of bad winemaking advice out there, too. This online group helps differentiate the two!
The Darn Good Winemakers hours and educational content reviews principles from texts, but includes practical guidance including dosage rates, step-by-step instructions, and more. This content is included so that you can apply the knowledge to your cellar at any time. If you could benefit from someone pointing your winemaking practices in the right direction, then becoming a part of the Darn Good Winemakers could provide you with an extra winemaking push to improve wine quality in 2020.
The annual cost to becoming a Darn Good Winemaker is $400. Broken down, that comes to just over $11 for each Winemaking Advice Hour and winemaking lesson provided in one year's membership.
How does that compare to one-on-one consulting? I broke down costs in comparison to the introductory DEMI consulting package offered through DG Winemaking:
While being a Darn Good Winemaker doesn't reap all of the benefits that come from having a winemaking consultant, members are saving $4,400 annually by taking advantage of this online community!
What we're covering in 2020
I base Darn Good Winemakers lessons on questions asked during Winemaking Advice Hours and on needs expressed by members. While some of these topics are subject to change, here are a few topics I have planned for the 2020 year:
Use of tartrate inhibitors for cold stabilization purposes
Protein stability best practices
What to do when something goes wrong with a wine
A review on what to check before bottling wine
Running a titration for wine analytical purposes
How to measure sulfur dioxide at the winery
Distillation of faulted/flawed wines
Will you join us? You can become a Darn Good Winemakers member at any time. Simply click on the button below to sign up today!