Webinar Curriculum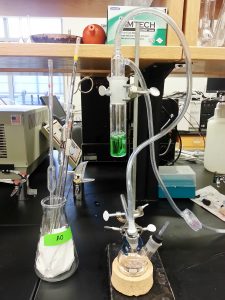 Regulation associated with sulfur dioxide.
Why managing sulfur dioxide in wine is important.
An explanation of the different types of sulfur dioxide in an easy-to-understand way.
The difference between "antioxidant" and "antimicrobial" terms and how it applies to sulfur dioxide.
How to determine the appropriate free sulfur dioxide required to obtain a 0.85 ppm (molecular) concentration.
How to calculate potassium metabisulfite additions to get to the desired free sulfur dioxide concentration in the wine.
Resources for double checking your arithmetic!
The importance of total sulfur dioxide and what clues it can provide you during wine production.
How sulfur dioxide differs from other sulfur-containing compounds (e.g., mercaptans/thiols, disulfides) in wine.
Sulfur dioxide strategies for high pH wines.
How to make a sulfur dioxide addition.
Proper preparation of the acidulated sulfur dioxide sanitizer.
Video length: 44 minutes
…