Virtual Winemaking Consulting
When making good enough wine is no longer enough.
See details below.

A unique approach that serves wineries of all sizes and challenges.
No winery is too big or too small.
No winemaker is too inexperienced or too experienced.
No style of wine is off the table.
"Denise knows there's more to wine than the winemaker."
– Carl Helrich, Owner and Winemaker, Allegro Winery and Vineyards (Brogue, PA)
Virtual Memberships
All DG Winemaking memberships are subject to the current Terms & Conditions and Privacy Policy.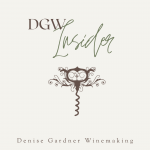 DGW Insider
Do you want access to the materials published on this website?
Become a DGW Insider to gain access to most of our published materials*.
This membership provides tools that provide best practices, centered around commercial winery operations: how to's, protocols, checklists, timelines, lessons, and more! New content is provided EVERY MONTH!
Monthly membership options available. Or save 5% and purchase an annual membership.
*Online courses and virtual training programs are not included in the DGW Insider membership.

DGW Elite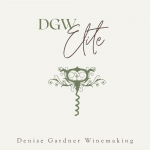 Do you need a resource for making good, quality-driven winemaking decisions? Are you searching for a community within the wine industry? Starting to make wine and need some help knowing what to do?
If you answered yes to any of the questions above, then the DGW Elite membership may be a great fit for you!
Not only will you receive access to all of the materials available to DGW Insiders, but you'll also receive:
Twice monthly winemaking Q&A calls with Denise Gardner and other Elite members. Bring your questions and get answers!
And invitation to our Private Facebook Group so that you can connect with the DGW Community.
Should you ever require one-on-one consulting time, receive a discounted hourly rate all year round.
DGW Elite membership opportunities are available twice a year during the months of January – February and May – June annually.
One-on-One Consulting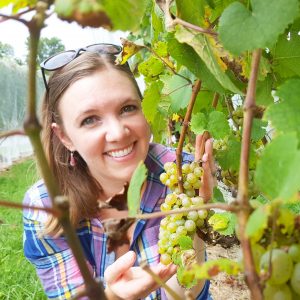 "Looking back, it would have been so much quicker and easier had she been consulting with us in 2014 when we started."
– Martin Schoffstall, Spring Gate Vineyard and Winery (Harrisburg, PA)
Hear what additional DG Winemaking Community members are saying!
Option 1: Annual Consulting Agreements
DG Winemaking clients are signed into an annual service agreement (January – December of a calendar year). The price and type of services provided are known to the client up front. Services are divided into 4 service packages:
Guaranteed Wine Consulting Services for One Calendar Year
(January – December)
2023-2024 Consulting Packages
| | DEMI | STANDARD | MAGNUM |
| --- | --- | --- | --- |
| Client Exclusive E-Blasts | Yes | Yes | Yes |
| Learning Center Access | Unlimited | Unlimited | Unlimited |
| Wine Sensory Evaluation Submissions | 12 | 12 | 30 |
| Number of Site Visits Included†† | 0 | 0 | 0 |
| Travel Fees Included† | No | No | No |
| Discounted Hourly Fee | No Extra Fee | No Extra Fee | No Extra Fee |
| Email Consults | Yes | Yes | Yes |
| Phone Consults | Yes | Yes | Yes |
| Peak Season Phone Check-In | Every-Other-Week | Weekly | Weekly |
| Virtual Meetings | Yes | Yes | Yes |
| FDA Compliance Consulting | Extra Fee | Included | Included |

† Travel fees are determined on a case-by-case basis.
†† Travel may be suspended or altered due to COVID-19 restrictions.
Option 2: As-Needed Consulting
À la carte and project-focused consulting options with no long term contract. These include:
Mini-Consults: Half-hour consultations
Hourly Consultation: Price varies on time of year
All DG Winemaking consulting relationships are subject to the current Terms & Conditions and Privacy Policy.
Inquire to info@dgwinemaking.com for à la carte consulting availability and fees.
It's time to take 'good' to the next level.
Email Denise at info@dgwinemaking.com to set up some time to talk about your consulting options today!