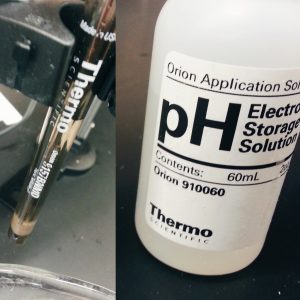 Webinar Curriculum
An explanation on dissociated and undissociated acids.
A review on weak acids versus strong acids, and what makes wine a weak acid beverage.
The various acids in wine.
An explanation on the three forms of tartaric acid: tartaric, bitartrate anion, and tartrate anion.
How pH and titratable acidity differ.
pH and titratable acidity in wine: why they are important and what those numerical values describe.
How pH influences wine "behavior" and stability.
Parameters to look for when buying a pH meter.
Good techniques for maintaining the pH and electrode life.
Help with reviewing how to monitor a pH electrode. When is it time to buy a new one?
Action steps for winemakers to get better at using wine pH to their advantage.  
Video length: 38 minutes
…