Hello!
I'm SO happy you can be here to learn more about wine and winemaking using the perfect blend of science, heart, and practicality.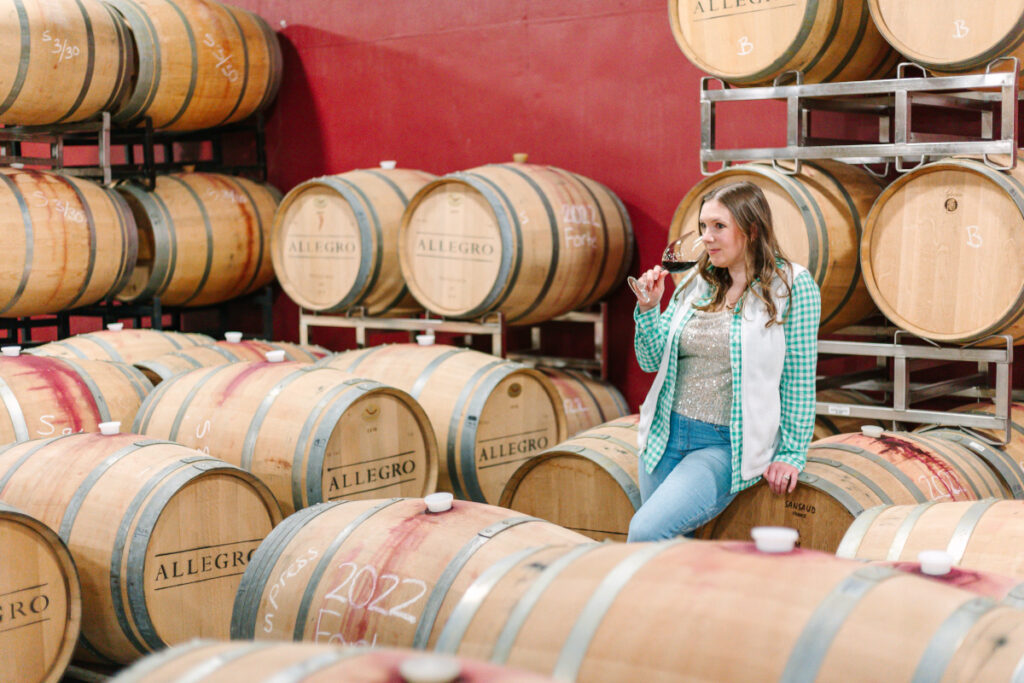 This is my vision for winemaking consulting and education in the 21st century: virtual, accessible, heart-driven, and result-oriented.
I love to work with wineries of all shapes and sizes, encouraging them through the winemaking process to make decisions that tell their unique story in each glass poured of their wine.
My 19 year wine journey in 30 seconds: How did I get here?
My winemaking journey started when I was a sophomore in high school. Yes, high school.
As an active member in our school FFA program, I participated in agriculture-themed public speaking competitions. Through the duration of this program, my speeches were always about grapes, wine, and wine science.
The knowledge I gained through that program led to science fairs, internships in France and California, a B.S. in Food Science from Penn State University, and a M.S. in Food Science and Technology from Virginia Tech University.
My first official, out-of-school job was with Enartis Vinquiry (now, Enartis U.S.A.), an enological supply and wine analytical company based in California. I acted as the company's Sensory Scientist, leading wine industry sensory trials, evaluating new products used to make wine, and learning A LOT about the California wine industry.
Eventually, my heart wanted to travel back to the Eastern wine industry where my wine roots had been planted.
In 2011, I accepted my dream job as the Penn State Extension Enologist. As the state enologist, I had opportunities to meet winemakers from wine regions all over the U.S., develop tomorrow's winemakers through research and education, and teach winemakers how to improve their wine. This is also where I took a couple certification programs through the Society of Wine Educators (SWE) and Wine and Spirit Education Trust (WSET) to deepen my tasting skills and appreciation.
And then one day, I wanted to start something I saw missing from the industry:
A new era of winemaking consulting services in which technology is used advantageously to meet the growing needs of winemakers and wine enthusiasts like you."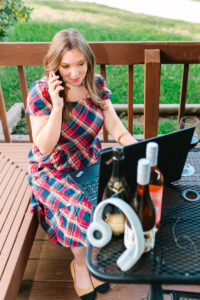 My Mission
If you're a winemaker, I'm going to help you grow into the winemaker you dream about: ease the cellar chaos, make timely decisions, use science to guide you, and give you the encouragement you need to take that next step. No matter where you are on the experience ladder, together, we can advance your wines' quality bar one step at a time.
If you're a wine enthusiast: I'm going to keep wine fun and accessible for your daily life. Read our Wine Lovers pages for more ways to keep in touch!
How can we connect?
Easily.
You can contact me any time at info@dgwinemaking.com for your inquiries on consulting services and educational content.
If you want my tips on wine production, subscribe to our blog, here.
If you're looking explore new wines in your daily life (without the snobbery), join the monthly Sip & Swirl, here.
And if you're into social media, you can find me on Instagram or Facebook using the handle @dgwinemaking.
Looking forward to meeting you!