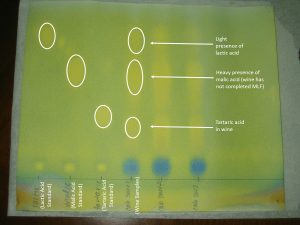 Webinar Curriculum
An explanation on how MLF works in wine.
Reasons why monitoring MLF is important.
A detailed explanation on what to purchase to for paper chromatography analysis, how to run a paper chromatogram, and the limitations associated with paper chromatography.
An explanation on measuring malic acid concentration.
Reasons why a MLF can become stuck.
A quick review on ways a winemaker can re-start a MLF.
Video length: 46 minutes
…