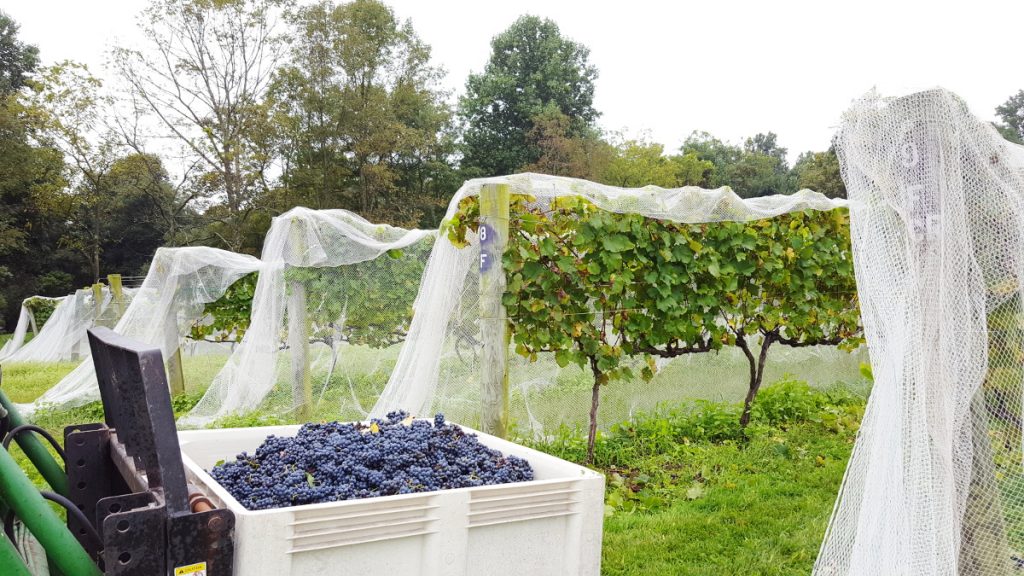 Some changes require big investment. But many wine quality improvements come with little adjustments to daily cellar practices. These are three places in the cellar that I consider fundamental to developing quality wine. Without these fundamentals, getting stuck in winemaking routines becomes the norm. Old habits die hard, as they say, and without persistence to change, it can be very challenging for a winemaker or winery to improve wine quality over time.
Use Proper Sanitation Procedures
There is no doubt about it: talking sanitation in the cellar is not a sexy topic.
Without a foundational understanding of cleaning and sanitation, a winemaker makes decisions about wine processing without knowing the implications.
Here is one key place that is easy to skimp during harvest: taking the time to properly clean harvest equipment prior to sanitation. Time is precious on the crush pad or in the cellar, especially in smaller operations with few employees. Every year, I hear a version of, "We just don't have an hour to spend on cleaning and sanitizing."
I think cleaning and sanitizing seem unnecessary because a winemaker cannot visually see the effects of their decision until the wine is somewhere in storage. The reality is, picking up residual proteins, sugars, and microorganisms early in the production process can lead to larger wine quality problems downstream. If equipment is visually dirty, or holding residual material (anyone checking the wine press?) the new lots of fruit touching that equipment are picking up the crud, too.
Why does this matter? While, yes, the wine will get fermented, picking up rogue microorganisms can introduce spoilage microorganisms that can compete with yeast and malolactic bacteria during primary and malolactic fermentations. If you're crushing something intended for a delicate product, like sparkling wine, it is especially important to avoid picking up heavier microbial loads. If you are working with red fruit, higher microorganism populations can quickly consume essential vitamins and minerals, a concept I previously covered in YAN, Part 3. Thus, the winemaker should be aware of the implications of poor sanitation practices.
My recommendation is to make cleaning and sanitation strategies work for you, but to avoid skimping on these practices because they seem arduous. Often, this means taking time to get a thorough clean and sanitation run after each use of the material. Then when it comes to starting up on a new production day, a quick sanitizing chemical exposure is all that is needed prior to the fruit hitting the equipment.
Good cleaning and sanitation practices are simple. I look at sanitation practices like developing long-term workout habits for better health: it's sticking to daily, small habits that make all of the difference. If you struggle with understanding cleaning and sanitation concepts, review "Winery Sanitation Steps that Work!". It covers a 4- (sometimes 5-) step process to ensure you get good cleaning and sanitizing practices down in the cellar to give the wine the best opportunity to stay clean through production.
Get the Most of the Yeast by Tailoring Yeast Nutrition Strategies
In the last blog post, "Yeast Selection vs. Yeast Nutrition" I talked about how ignoring yeast nutrition minimizes the advantages associated with tailoring yeast selection to your ferments. The "YAN, Part 1" webinar and webinar notes discuss reasons why measuring YAN and adjusting it during fermentation is so important for wine quality. All wines (whites, rosés, reds, sparklings) can benefit from having good nutritional strategies during fermentation. Though, different wine varieties and styles may require different nutrients or nutritional strategies. If you are still struggling with understanding the importance of YAN and the evolving recommendations for nutrient supplementation during fermentation, then "YAN, Part 1" is an excellent review.
Now is as good of a moment as ever to figure out how to measure yeast assimilable nitrogen (YAN) for each lot of fruit that comes into the cellar. Many opt to put this off, but as yeast nutritional strategies become more exact, winemakers can ensure a higher incidence of clean, aromatic ferments (or neutral ferments, if desired).
Setting up the right analysis for measuring YAN and getting experience on the equipment is important. For wineries looking to invest in YAN measurement practices, you can review the "YAN, Part 2" webinar and webinar notes to help you determine what to purchase for the cellar. Additionally, the Article, "Fermentation Nutrition: What to Know and Why to Know It" (which is open to every reader) provides a list of additional equipment and supplies needed to measure YAN at the winery.
Don't think you can measure YAN in-house? That's okay. I've provided you with a shipping strategy to analytical labs in the "YAN, Part 2" webinar and webinar notes as well.
Try Something New
Because wine is seasonal (as in, only produced one time of year), it can be difficult for winemakers to stretch their wings and make big shifts in wine quality quickly.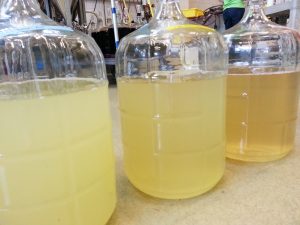 One of the easiest times to make some big production adjustments is during harvest. While it's easy to change something like a yeast strain, altering production practices can have a significant impact on wine aroma, flavor, and taste.
Changing production practices is also a good way for a winemaker to improve his or her skills. It forces the winemaker to think through production logistics and develop solutions for how to make that practice work in the cellar.
Some examples of things to consider include:
These are just a few examples of production practices that winemakers can experiment with during the production year. However, winemakers should always know the purpose of that practice, risks associated with the practice, and how to best go about performing that practice in the cellar to optimize quality.