Successfully Conquer Cold Stability, Films, Protein Stability, & More!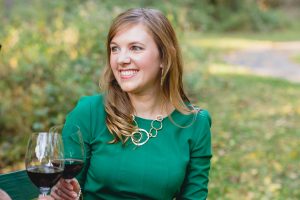 Like a winemaking card catalog, I siphon through all of the information that is out there, selecting the tool that is going to most benefit your operation and provide you with an immediate answer."

— Denise M. Gardner
---
I wanted to take some time to introduce everyone to the new and improved DG Winemaking membership service, DGW Elite!
This service is fully virtual combining production coaching and consulting with real-world tools that can help any winemaker start making improvements in his/her cellar.
Below, I selected several questions that were asked by other winemakers during our twice-monthly virtual winemaking Q&A sessions to give you an idea of how this service works. These are real questions, asked by real winemakers, and answered by me, Denise Gardner.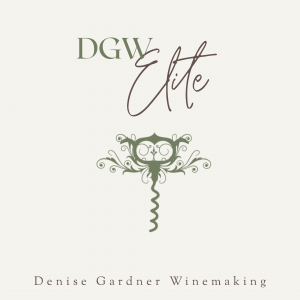 During our Q&A sessions, I answer them live. After each session, I provide a summary of my answers. These answers are what I'm highlighting here today!
One of the skills I have is being able to isolate the "what you need to know" information from a plethora of resources: textbooks, websites, supplier manuals, and journal articles. I'm able to cut down the time it will take you to look something up, pulling from only reputable resources, and then apply that information to your cellar operation. Like a winemaking card catalog, I siphon through all of the information that is out there, selecting the tool that is going to most benefit your operation and provide you with an immediate answer.
That's really what we focus on in the DGW Elite service:
save you time in finding answers to your questions,
provide the how-to steps you need for winemaking success, and
offer a community of other winemakers that can all contribute or find solutions you need.
No other winemaking consultant offers services like this!
If you think having a knowledgeable and experienced resource in your back pocket is the time saver and quality advancer you've been looking for, check out the end of this post for more information on the DGW Elite services.
Don't wait!
Elite membership closes in February 2021 with additional registration options in May/June of 2021. You can also find more examples of winemaking questions and discussions that I hosted earlier this year, here.
And now, onto those winemaking questions!
In the past, I have always stored wine at -4 degrees Celsius for 3 days as my cold stability process. Is the method okay?
The natural cold stability process OIV standard is -4°C for 10 days. In the U.S., many wineries cold stabilize at 0°C instead of -4°C.
However, if you have not had any tartrate stability issues using the method you describe, then I wouldn't necessarily worry you need to immediately change how many days the wine is getting held at -4°C.
If you would like more information on the details and best practices associated with the natural cold stability process, please review the "Reviewing Cold Stability in Wine" webinar and/or webinar notes.
Also, if you find that your wine is not cold stable after the cold stabilization process you described, you can avoid re-chilling the wine to this degree by adding a tartrate inhibitor prior to bottling. There is more information on tartrate inhibitors in the webinar or webinar notes, "Tartrate Inhibition."
If there is a yeast film, can you just blend wine to fill up a tank or is it a must to filter off of yeast film.
No, you cannot blend it into another wine without first eliminating the spoilage microorganism (in this case, visually seen through a film).
First, you have to remove the problem microorganism. The best way to do this is through filtration (down to about 0.45 µm), though it will obviously have some secondary effects on wine quality because you're doing extra filtration to the wine.
Following filtration, I would transfer this wine into a well sanitized vessel and eliminate headspace if possible. Treat the wine with sulfur dioxide (SO2) to get to the 0.85 mg/L (molecular) level based on the wine's pH. You must confirm the free SO2 level 24 – 48 hours after addition to ensure you are at the appropriate molecular level. If you had seen a film, it's probable that a good proportion of your sulfur dioxide addition will get immediately bound, and thus, your free SO2 level will not reach 0.85 mg/L (molecular) concentrations upon your first addition. For a refresher on SO2 principles, please refer to the "Demystifying Sulfur Dioxide" webinar and notes.
To be extra cautious before blending with other wines, I also recommend wineries get the problem wine plated or get a PCR test by a wine lab. This indicates whether the yeast/bacteria have been effectively removed from the wine.
I have heard about spraying a yeast film with acidulated sulfur dioxide sanitizer. What are your thoughts on this method?
This will help to reduce the visual effects of the film, but it will not treat/remove the film. Plus, if sprayed enough, it could raise your total sulfur dioxide concentration.
Sulfur dioxide is an inhibiting agent; it does not kill the yeast. You will still have to go through the above methods I mentioned to treat the wine.
I have struggled to get my white wines clear for bottling. This past season I treated with both bentonite for protein stabilization and Celstab (CMC) for cold stabilization; however, the wines have sediment. I do plan to add stability testing to our procedures before bottling next year. My question is what do you recommend at crush/clearing/settling of white juice to decrease proteins and pectins? This situation is primarily happening to our Vidal Blanc and Pinot Gris.
In general, I recommend all white or rosé juice go through some sort of settling and clarification step prior to the start of primary fermentation. The way most wineries do this is by adding a pectinase enzyme (breaks down the pectins) and allow the juice to settle for 24 hours. Pectinase enzymes do differ in their application; some are added to the berries as they enter the press and others are added to the juice after pressing. Make sure to double check application instructions with your supplier (or read through the technical data sheet for the product).
In heavy Botrytis years, glucans can build up. Luckily, most glucanase enzymes can get applied to wine, so this is not an enzymatic treatment that you need to apply to the juice.
Finally, high protein varieties may need a pre-fermentation bentonite addition. Bentonites vary in their application, dosage rates, and some may inhibit pectinase enzymes from working in the juice. Thus, I always recommend reviewing the use of the bentonite with the supplier prior to adding to juice.
In this specific case, I'm not completely sold that it is a protein instability you are dealing with. My recommendation for you is to first find out what the sediment is in both of the wines by getting a haze/sediment identification analysis from a wine lab. Because you are using a tartrate inhibitor, I do recommend doing a protein stability analysis in a bench trial to double-check protein stability with the tartrate inhibitor in the wine sample. You should double-check protein stability of the wine (plus tartrate inhibitor) prior to adding the tartrate inhibitor to the full volume of wine. This is because the tartrate inhibitor can cause some latent protein instabilities to otherwise protein stable wines. You can review information on this in the "Tartrate Inhibition" webinar and webinar notes.
Also, you can find a copy of a protein stability protocol, here (everyone can do protein stabilities at the winery!). "Successful Wine Protein Stabilization" also reviews best practices for protein stability.
Finally, even though you filtered this wine, it is also possible your filtration failed in some way. If you are using cartridge filters, remember to check filter integrity.
I want to use Virginia Tech to check stabilities. Can VT tell me what the sediment is?
Yes. You should order the "Microscopic ID for Sediment" analysis. In 2019, the referenced cost was $25 per sample.
Real Winemakers, Real Questions
Don't forget that if you'd like to see some additional questions that were covered in a previous Q&A session, you can read through responses, here.
Did you find yourself saying, "I didn't know that."
Or, "Oh. I may need to change my practice."
It's true that you can find winemakers all around the U.S. completing wine production techniques incorrectly, ineffectively, or inefficiently. As the wine industry makes it difficult to communicate proper winemaking and production techniques, it's easy to pick up a bad production habit.
If you found yourself thinking about your own processes during this post, I would like to encourage you to try out our new DGW Elite membership service.
What have you got to lose in 2021? Let's start the New Year off right, together!
You can try it out monthly with cancellation is available at any time. We are currently welcoming new members now until February 2021!
Come join us!