By Chr. Hansen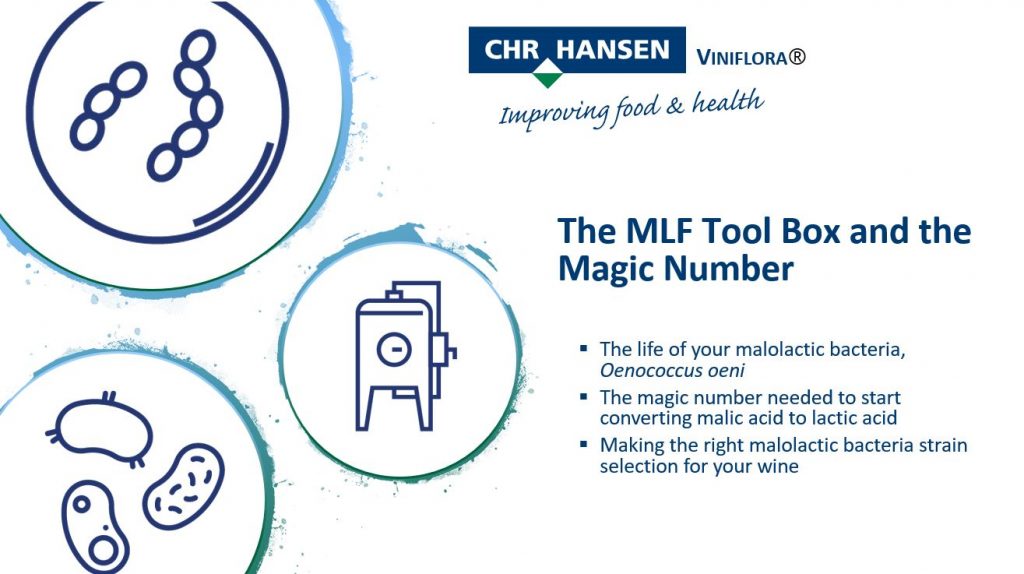 Want a chance to learn more about malolactic fermentation (MLF) and how to make it work consistently with your wines? Innovative leaders in malolactic fermentation management, Chr. Hansen offered this webinar about MLF that covered:
The life of malolactic bacteria, Oenococcus oeni.
The magic number needed to start converting malic acid to lactic acid.
Making the right malolactic bacteria strain selection for your wine.
Speakers: David Spector (Technical Account Manager for Wine & Fermented Beverages – North America) and Nathalia Edwards (Senior Application Manager for Wine – Global)
Time: 30 Minutes + 30 Minute Q&A (Q&A Summary attached as a PDF)

Download Printable PDF of the Q&A Summary for this webinar
This webinar was hosted by Chr. Hansen and DG Winemaking