For many of us, harvest is at the edge of beginning. As I am a firm believer in preparing for a successful harvest, I want to review a few tools available through dgwinemaking.com as à la carte purchases. Details for purchasing these lessons is at the bottom of this post.
Creative Wine Styles for Hybrid Varieties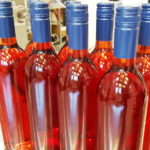 This has been one of the more imaginative lessons I have put together to help winemakers get outside the box of making only varietal-driven hybrid wines. This lesson reviews common production and sensory characteristics associated with hybrid grape variety wines, and how to use those characteristics to create delicious wines. For example, many hybrid red wines lack significant perceptible tannin that many red wine producers desire. While pumping those wines full of exogenous tannins, subjecting them to oak, and blending with high-perceptible tannin wines are one practice used to try to get more tannin structure in hybrid red wines, the juicy, soft characteristics natural to these wines are advantageous for other wine styles.
If you want to explore the various options for creating various styles of delicious wines from hybrid grape varieties, then this lesson is for you. The full curriculum is posted, here.
Successful Native Fermentation Strategies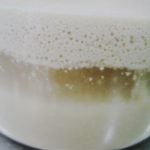 If the growing season weather is on your side and you are a winemaker considering native ferments, then this lesson has information packed into it to get the most from your native ferments. I review how native fermentations work and the risks associated with using them on your wines. I also talk about key processing considerations when you're using native yeast for fermentation and how to develop a rescue strategy in case the fermentation goes awry. The full curriculum for this lesson is posted, here.
Creatively Perfecting Wines from Challenging Vintages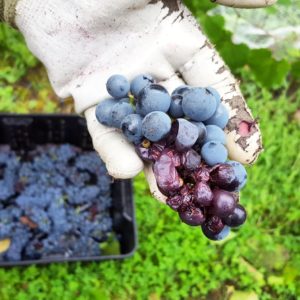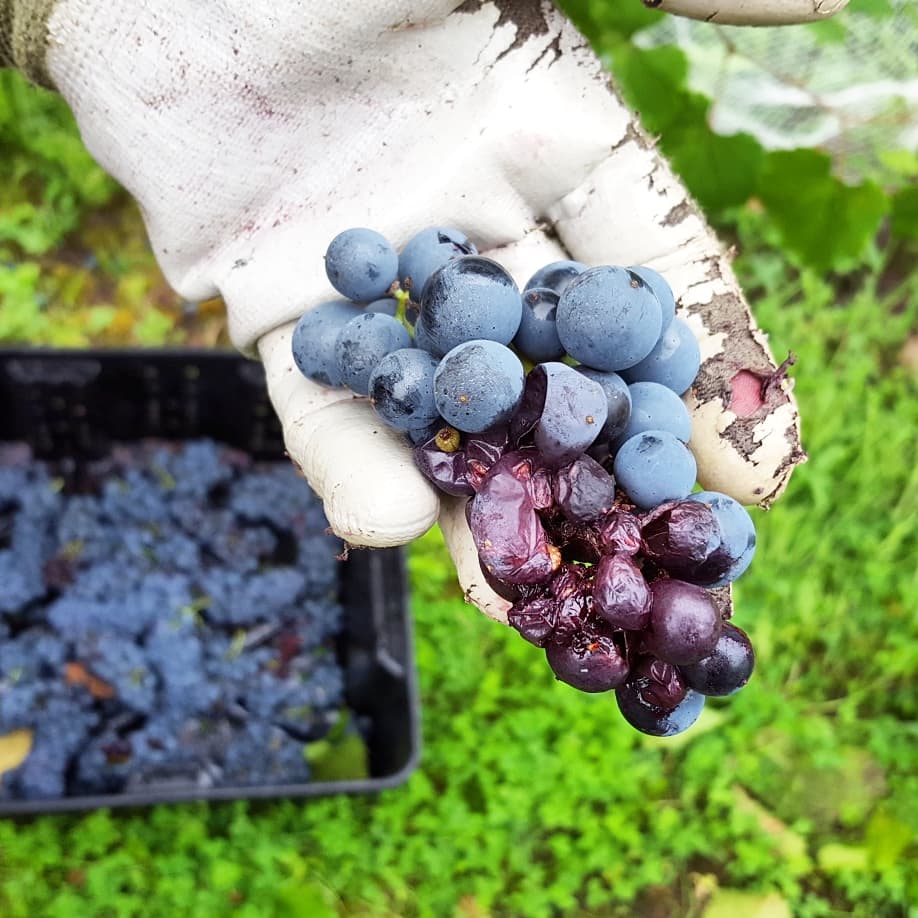 If the growing season is not going in your favor, then reviewing some lessons learned from "rotten" vintages (pun intended) may not be a bad idea. In this lesson, I review some general best practices under harsh vintage situations. I also end this lesson with a decision tree on how to get out of the rut of using a wine without considering the sensory implications. For the full curriculum for this lesson, check out this page here.
Winery Sanitation Steps that Work!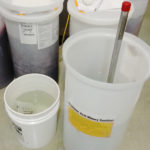 Winery sanitation is a topic that keeps coming up repeatedly under the COVID-19 situation. Remember, if you already have good production sanitation practices then you don't have to change what you are doing to make wine. For a full review on additional sanitation practices for high-touch surfaces, refer to this past blog post. I have previously heard sayings like, "winemaking is 80% cleaning, 15% paperwork and 5% actual making wine." I think we can all agree that if this is a component of production so important in making good quality wine, then we should probably take time to perfect our practices. This lesson explains the difference between cleaning and sanitizing, and how to properly implement each step in the winery. You can find the full curriculum posted, here.
Options for Purchasing These Lessons
The above lessons are a part of the Darn Good Winemakers membership program.
However, you can enroll in membership this month for a $53 per month fee, and have access to all of the lessons listed above.
Plus you'll gain access to all past Darn Good Winemakers resources that are posted on the Darn Good Winemakers home page.
Your monthly purchase also includes access to two group-consulting Q&A sessions. Winemakers can ask questions about the lesson watched, things going on in your own production facility, or join the general discussion.
After a month of membership, you can choose to renew or opt out.
Access to lessons and Darn Good Winemakers resources requires a login and password. You will have the option of developing these at checkout.