While each vintage is sure to deliver unexpected challenges, there are tried and true processes that can help winemakers craft the wine styles they desire with more success.
What is wine style?
The style of wine defines the overall body/mouthfeel and aroma of the wine produced. While several wine experts have a few different wine style definitions, I tend to use these 10 styles of wine to help guide winemakers in producing their wines: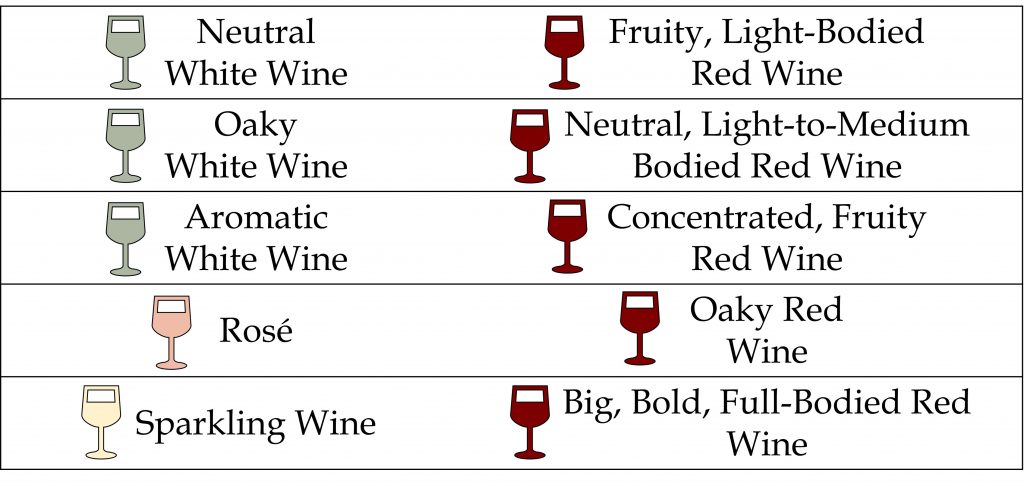 For each style, I have a list of wines that I would consider within that style. Some styles may be dependent on the regionality of where the grapes are grown. For example, the "Concentrated, Fruity Red Wine" style may depend on wine grape varieties like Zinfandel or Primitivo, which are only grown in certain parts of the world.
Obviously, winemakers need to know their raw materials. If the desire is to create a fruit forward, International (New World) style of red wine (a style I would put within the "Concentrated, Fruity Red Wine" style, above), then sourcing grapes or juice from certain regions is going to be a necessity. As grapes are often reflective of the regional terroir, there are some limitations regarding the production of certain styles of wine when produced from grapes in specific regions.
Other styles may be dependent on wine grape variety. For example, a Pinot Noir wine could rarely fall into the "Big, Bold, Full-Bodied Red Wine" style.
It's fair to mention that within these primary styles, there may be sub-styles. This is especially true for "Rosé" and "Sparkling Wine" styles. However, the International, New World style of red wine is another example, which you can read more about in the free DGW Article, Are Eastern-Produced Wines a New World Style?
How to Produce a Wine in the Style You Desire
First, it's important to be aware of any varietal or regional limitations as I discussed above. Otherwise, winemakers can adapt winemaking processes or processing order to better guarantee the style of wine they desire.
Often, this is where my assistance is most useful as a consulting winemaker.
When winemakers are first working with new varieties, they may be unaware of stylistic potential. Varieties like Vidal Blanc or Blanc Du Bois sometimes go under the radar for producing a beautifully aromatic wine ("Aromatic White Wine" style) because processing decisions focus on emphasizing what would produce a "Neutral White Wine" style of wine.
Second, a winemaker's production decisions can emphasize or subdue characteristics pertaining to a style.
For example, to produce an "Oaky White Wine," the wine must sit in contact with oak at some point in production. "Aromatic White Wine" styles will often require more reductive winemaking decisions in order to enhance the aromas associated with that variety. Decisions around aromatic white wines may include alterations to pre-fermentation additions as well as priority to bottling once harvest is completed. Even decisions like the package itself can impact the wine style.
Finally, winemakers have to take advantage of production order and pay attention to detail, especially during harvest. This is the time when recipe winemaking must go out of the window.
Over time, I've found winemakers tend to feel more comfortable with routine, as opposed to addressing the wine style they desire from a certain wine grape variety. But by making a few key changes to production, usually with ease, winemakers can see an immediate change in wine quality within one vintage.
For example, production of a saignée rosé may require different processing decisions, or a different order to processing operations, compared to an early-pressed red wine grape variety that was grown specifically for rosé production. The processing decisions for either of these rosé styles will be different than when a winemaker has to produce rosé from red wine grape varieties out of necessity during poor vintage years.
Can I improve my stylistic winemaking decisions?
Yes!
The focus of DG Winemaking's resources is two-fold:
Conquer winemaking fundamentals, and
Create wines the winemaker desires, including wines of a particular style.
DG Winemaking offers a series of resources to assist winemakers in making good production decisions to craft a wine of a specific style. This resource pool continues to grow every year!
I used all of these resources that I create with winemakers just like you! It's information that you cannot find anywhere else, packed with the details and step-by-step guidance many winemakers need when developing the wines they want.
Here are a few examples of resources that help guide winemakers in making wines of a particular style to supplement my production recommendations through winemaker Q&A (in the DGW Elite membership) or consulting check-in calls:
Join DGW Elite – There's Still Time for Harvest
While my client portfolio is full for the 2021 year, there are spots open in the DGW Elite membership program. Here, Elite members can take advantage of the resources discussed here and participate in two monthly winemaker Q&A sessions, led by me!
You can find more information, here.