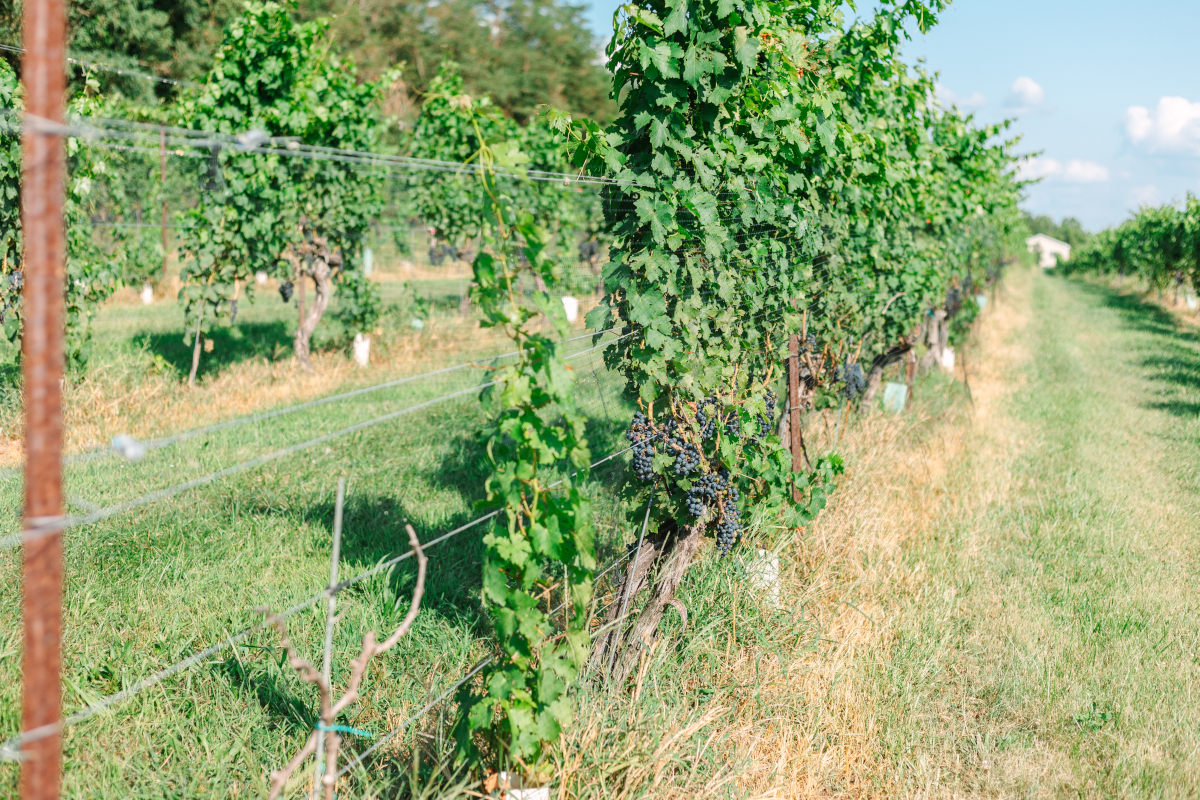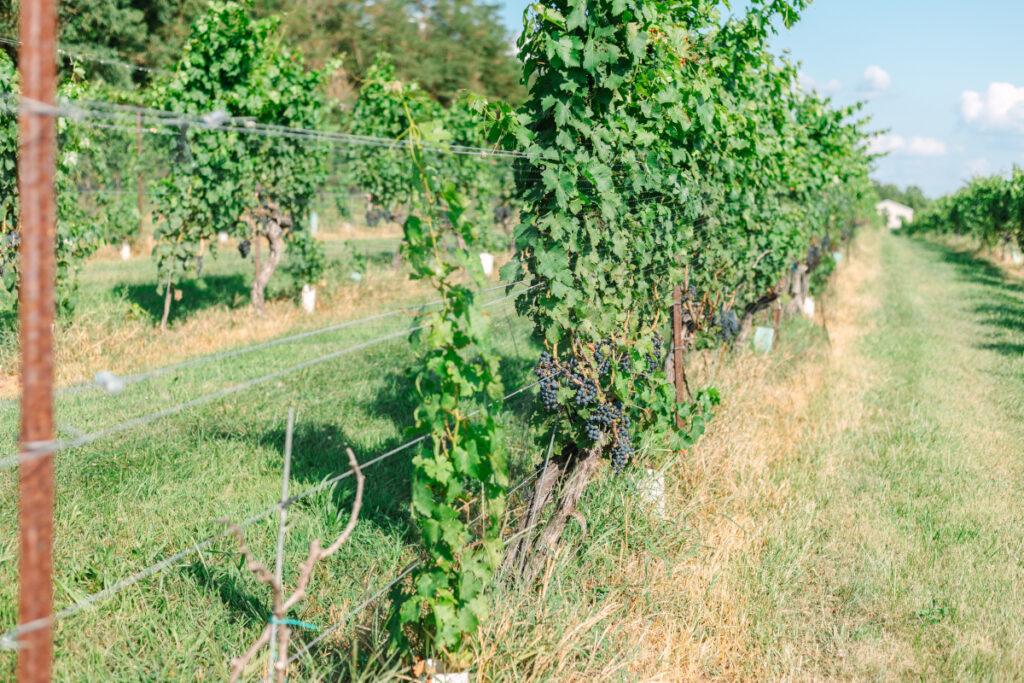 What I Saw and What to Plan for Next Year
The 2023 harvest season brough challenges for many. But as is true for all harvest seasons: we got through them. Here are some of my top observations from the 2023 vintage across the U.S., and what to consider for next year.
Logistical Challenges
The extreme heat through the summer months, especially in many Southern regions, forced a very rapid harvest. For some reasons harvest came and went within a 3 week window, which is atypical. For others, there were 2 extreme harvesting periods: one very early and one during a more normal harvest time (late August – mid September). But ripening was rapid. Picking decisions were made quickly.
I have seen this happen in a previous vintage, and the real struggle for the winery includes three primary things:
Often, if the harvest window accelerates rapidly and early, this puts extreme pressure for the winery to have everything bottled before grapes hit the crush pad. Nobody likes bottling while harvest is also going on. It's also not a great practice from a beverage-processing perspective. Plus, having both of these tiring seasons going on at the same time puts a lot of stress and exhaustion on staff. Logistically, moving bottling times appears more difficult for those winery operations relying on mobile bottling services. However, I would encourage many of you to consider bottling windows for 2024, keeping in mind that I often encourage winemakers and staff to take breaks in between bottling and harvest for good reason.
Many wineries do not have the resources to bring in everything from the vineyard and into the winery all at once. A few years ago, someone asked me how to make decisions on what gets pressed and when, when both reds are completing primary fermentation and whites are coming in from the vineyard. There is no good answer to this. However, if you were a winery that experienced a severe crunch in the cellar this year, take time to note what the winery needs more of for 2024. Usually, the answer is tanks or employees.
Many wineries do not have fermentation plans in place to accommodate such a large ingress of fruit in short window of time. Most of us think about harvest in a 2 – 3 month time period, with various varieties hitting the production floor in different windows. But, when the harvest season is aggressive, like we just saw in some regions in 2023, there are really big strains on cellar employees. Finding good cellar workers continues to be a struggle for many winery operations. Though, for those that put investment into finding employees, there can be a real benefit during this seasonal crunch under both normal and intense circumstances. On that note, it would also be wildly beneficial to simply know what is going to happen to fruit before it hits the crush bad. I saw a lot of rookie mistakes in wineries this year because harvest was chaotic, and people seemed tired (more than usual). Plan out the fermentations and make all of the decisions before the fruit gets to the cellar. If you don't do this, hire someone like me to help you have this prepared. Do not wait until the day before to make a fermentation plan. These should be determined and written out a few weeks before harvest begins. Being able to reference a decision that was already made weeks ago saves so much mental energy during these really stressful periods of time.
Sour Rot… Well, Rot in General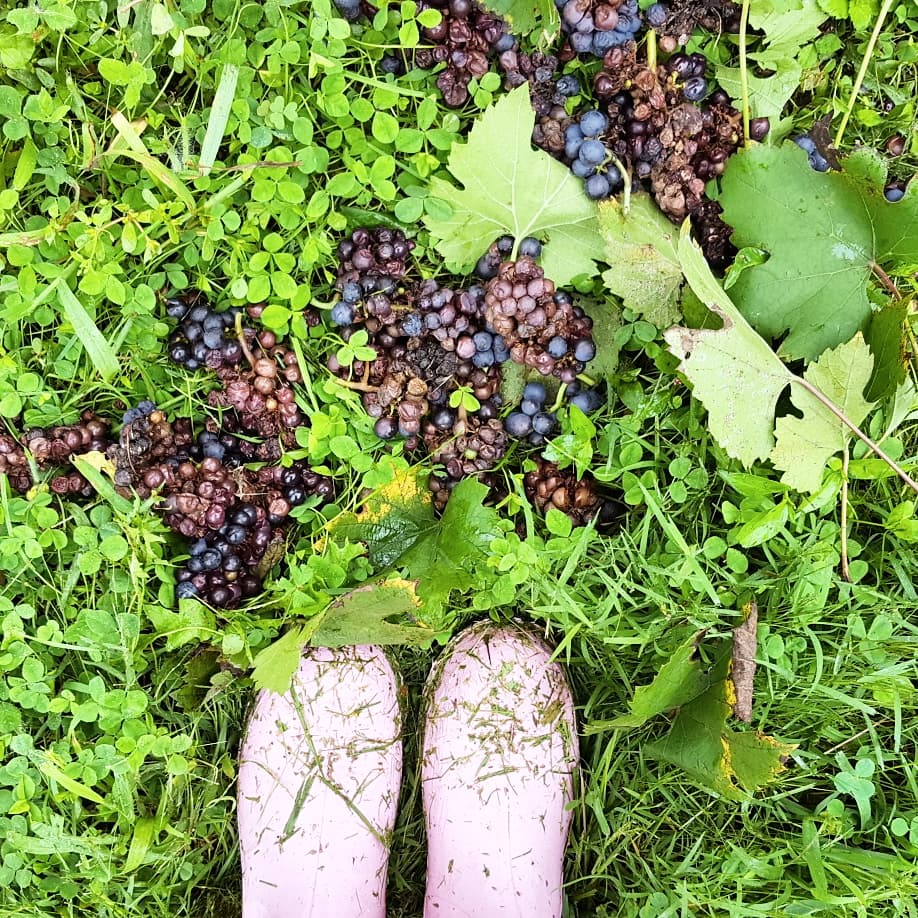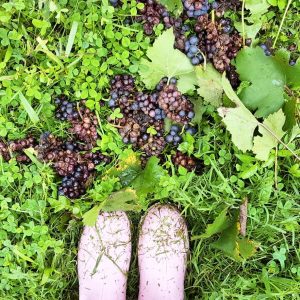 While I know there were a few regions that did not experience the on-going rainfall, storms, or humidity during the 2023 growing season, many regions did. Not only did it appear that many of those regions also experienced a cold snap early on in the season, so yields may have been down, but the extra amount of rain had many wineries dealing with fruit that contained rot.
The easiest rot for a winery to manage is Botrytis. There is such good, well-documented information on how to ferment fruit with Botrytis (gray rot) and when to make calls in terms of not fermenting that fruit. But Downy Mildew and Sour Rot, which I saw a lot of this year, are more difficult for making picking decisions and cellar decisions.
Downy often leads to off-flavors, usually creating a moldy or musty aroma/flavor that can be off-putting. This is especially common when quantity (yield) is favored over quality during cellar decisions. If you find a wine that is experiencing that now, don't be afraid to run some fining agent bench trials and try to reduce the influence of that off-flavor. DGW Clients and Members can refer to the Production Guide: Fining Agents Defined.
Sour Rot, however, is a completely different beast. If I'm honest, I don't think there is a blanket winemaking approach to dealing with Sour Rotted fruit yet. This year did bring some new harvesting methods to my attention, and I'm hoping to write about them in a future blog post. But ultimately, there are two things to remember: 1) Sour Rotted fruit does not get better with more hang time and 2) sort. Sorting is the best line of defense with Sour Rot.
Side note: if any of the fruit that came into the cellar this vintage experienced Sour Rot, please take the time to measure the wine VA now. It's very possible that the VA is either enhanced, and in a higher-than-normal range, or outside of the limits set by the TTB.
Short Cuts do Not Equal Better Wine Quality
I often tell my Clients that if something seems easy with winemaking, it probably does not work nearly as well as we think it does. Look, I get it. Harvest is exhausting and sometimes the quality decisions require more work on our part.
However, this year, I saw an uptick in practices that I generally refer to as sloppy winemaking practices. Make sure you read my blog post from earlier this year, The Do's and Don'ts of Harvest, which detail common mistakes I often see wineries make (or hear about wineries making).
One thing that got underestimated with the wetter regions was the increases in titratable acidity (TA). I hear it every year that TA is not a valuable juice/must measurement. However, the number of high TA's I saw this year was on par for wetter seasons, even if the pH looked "normal" (because I work with wineries that are in regions with potassium retention). Remember that TA is a reflection of how sour the juice/must and wine tastes; pH is not. (If you need a refresher on this, Members and Clients can watch or download notes from the Winemaking Lesson, "pH Explained.") MANY of my winemaking Clients did de-acidification trials this year for both whites and reds. Ultimately, this provided them with better balanced wines that are more consistent with previous vintages.
Many People Need More Time for Adequate Record Keeping
This is something I'm noticing across the board in many different ways, and I think it's a place where we could all easily approve. The issue is making time for data summaries. Many people are very good with quickly jotting things down in notebooks or on Post-Its. However, having organized information that is quick and easy to read improves cellar efficiency. I think a lot of people underestimate just how tedious it is to flip through notebooks and search for information when it's needed.
I highly recommend developing some spreadsheets that offer a snapshot of the wine at critical points:
Harvest
Post-Primary and/or Post-MLF
SO2 Adds during Storage
Pre-Bottling
If this is something that you struggle with, you can start with the templates available through DGW. (If you are looking to gain access to these and other materials, please consider signing up for a DGW Membership as two cost-efficient options, Insider or Elite, provide options for many winemaking operations.)
Templates available through DGW include:
To some degree, this was a tough and tiring year for many in the industry. Nonetheless, everyone is working through it and, hopefully, setting themselves up for greater successes next year. If any of these points above resonated with you, take the time to do a Post-Harvest Review as this will help you isolate what needs may be essential for the 2024 harvest. And then keep a look out for the Winemaking Goals Worksheet, which gets released at the end of each calendar year so that you can get on top of planning out the production year, ahead.
The views and opinions expressed through dgwinemaking.com are intended for general informational purposes only. Denise Gardner Winemaking does not assume any responsibility or liability for those winery, cidery, or alcohol-producing operations that choose to use any of the information seen here or within dgwinemaking.com.