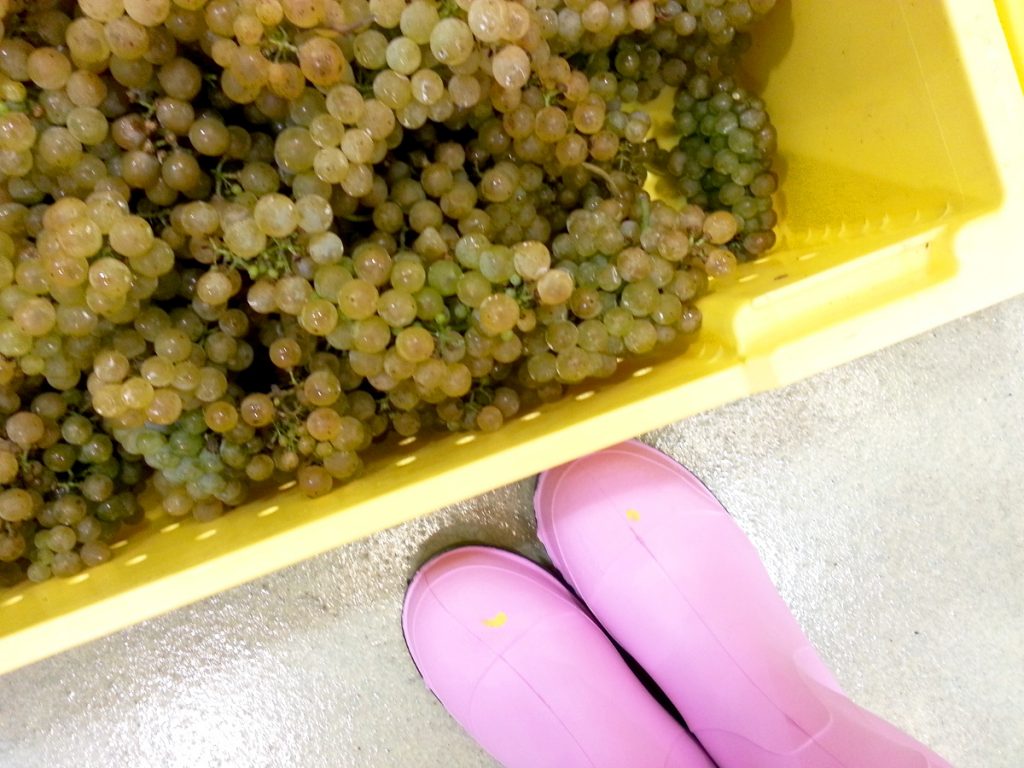 Lessons Learned from 2022
The 2022 harvest season reminded me that great winemaking is often knowing when to react to something, and when not to react to something. During last year's vintage, I received a higher-than-average number of questions and situations that I never experienced prior to 2022. For these reasons, I thought now would be a great time to remind winemakers of some essential "do's and don'ts" affiliated with the harvest season.
The Do's of Harvest
Do… Test your harvest equipment prior to the start of harvest (and have a back-up plan in case the press fails)
In 2022, I got called about presses going down on the first or second days of harvest more times than I can count, and some of the presses were brand new. It's honestly the first time in my winemaking career where this situation became a trend.
Because of this, I want to remind everyone to pull out the harvest equipment a few weeks before harvest begins and run the equipment according to the manufacturer's instructions. Completing any necessary repairs on equipment before grapes hit the crush pad is simply ideal.
Access to equipment and parts continues to be a struggle for many wineries. I did see that Bucher
Vaslin has an inventory of spare parts available for their equipment. However, this may not be the case for all other equipment manufacturers. Now is a great time to familiarize yourself with your equipment and where to go for technical assistance in case of an emergency.
Finally, I would strongly encourage many wineries to have a "backup plan" for if the press goes down during the 2023 crush. Know who you can call or where you can gain access to a press if that situation arises. This may seem unnecessary, but freshly picked grapes or recently pressed juice require processing quicker than if the wine is fermenting or fermented. Quickly addressing a broken press essential because the grapes/juice rapidly deteriorate.
Do… Have access to cold storage for storing grapes
With the many press failures experienced last year, an overarching question became, "What do we do with the grapes while we figure this out?"
My suggestion is to find access to cold storage and secure access prior to harvest. Many wineries are able to rent refrigerated reefer trucks conveniently.
If you are a newer winery designing construction plans for the winery, put in a place for cold storage as I am sure you will find it useful.
You do not want the grapes to sit out at room or warm temperatures. Not only does this become an invitation for insects and pests, but the quality of the grapes diminishes quickly.
Do… Pick yeast strains based on YAN (or, at the very least, consider YAN)
Today, winemakers have access to yeast strains that can fit every fermentation need. When it comes to choosing a yeast strain, I look at both fermentation parameters (things like Brix, desired wine style, and acid) and YAN (yeast available nitrogen or yeast assimilable nitrogen) before selecting a strain.
I encourage my clients to always, always have at least one low nitrogen-requiring yeast strain for low YAN fermentations and at least one high nitrogen-requiring yeast strains for high YAN fermentations. And sometimes, we do have to use them because the YAN value is at an extreme end of the spectrum. The benefit of having these yeast strains at your fingertips is the flexibility in making a quick yeast strain change and adequately addressing the fermentation parameters. This guarantees the least amount of risk for developing hydrogen sulfide by the time the fermentation comes to a close.
If you need a quick refresher on YAN and its variability, start here.
If you are DGW Client or Member, you can access my yeast recommendations in my Enological Products Must-Haves, which is currently updated for the 2023 vintage year. This Production Guide lays out my tried-and-true products that have served me well for over 20 harvests.
Do… Make sugar/acid additions before yeast inoculation
Adding sugar or acid during the fermentation is not a great winemaking practice. Yes, I understand that sometimes this happens due to logistics or something didn't get dissolved properly. But in general, you should always make sugar and/or acid corrections prior to inoculation.
In both instances, make sure the ingredient is adequately dissolved into a subset of juice/must.
Pull an aliquot of juice/must into a sanitized vessel and slowly add the ingredient (sugar, acid, or de-acidification agent).
Sometimes, the winemaker is required to add a little bit of the ingredient and mix to dissolve.
After the ingredient has dissolved, add a little bit more of the ingredient to the subset of juice/must, and mix to dissolve this addition.
Continue through this practice until the entire amount of ingredient is thoroughly dissolved in the subset of juice/must.

Once the ingredient is properly dissolved in the subset of juice/must, add this back to the full tank of juice/must that is going to get fermented. Use good sanitation practices for transferring juice. Mix this aliquot into the full tank thoroughly before adding yeast. 
And, if possible, measure the parameter (Brix, pH or TA) prior to inoculation to ensure that you properly hit the expected target.
Do… Clarify white and rosé juice properly
The failure to properly clarify and settle white or rosé juice prior to inoculation can result in stuck fermentations or the generation of off flavors during fermentation. Settling and clarifying juice pre-fermentation is quite essential.
Know the proper technique associated with how the juice is getting settled. Most wineries using operations like flotation have a pretty good idea on how to properly float their juice. However, if you are relying on settling enzymes only, know the parameters associated with the enzyme addition:
When to add the enzyme vs. sulfur dioxide to the juice.
When to add the enzyme in production (to the grapes in the press or to the pressed juice in tank).
What the temperature of the grapes/juice should be and the necessary contact time of the enzyme associated with the grape/juice temperature.
In general, you should stick to the supplier's recommendations for their pectinase enzymes at this stage. Many pectinases can work at colder temperatures, which preserves the juice during the settling step. However, there's also such a thing as "too cold" for the pectinase to work. Know that limit for the pectinase you are using.
A few pectinases can get added to juice that is warmer with a necessity to rack and inoculate within a few hours after its addition. Because the juice is not preserved at warmer temperatures, it's important to proceed through these operations with adequate knowledge on optimal techniques and timing.
As a final note, always make sure to rack off of the juice lees prior to inoculation.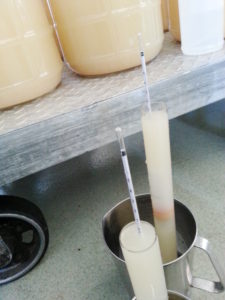 Do… Measure the end of fermentation with something other than a hydrometer
Many winemakers are often surprised that a wine may come back with residual sugar when they know the hydrometer reached 'zero' during fermentation. Remember that the hydrometer is a measurement of density, and in most fermentations, a negative Brix reading is common for the endpoint of fermentation.
After a wine reaches the negative Brix range on a hydrometer, I typically recommend switching over to AimTabs in order to better assess the end of fermentation. (Note: AimTabs do not last forever and will eventually go bad. When they go bad, they do not work properly. Please be aware of expiration dates and the longevity of the tabs after the package is opened.)
That being said, sometimes we do have to "call" a fermentation knowing there may be excess residual sugar in the wine. But those decisions are made weighing the pros/cons of allowing the fermentation to "progress" while balancing the risk of spoilage.
The Don'ts of Harvest
Don't… Transport unpreserved juice
Unless you are a designated juice broker, in general, I do not recommend transporting juice from one winery to another. There are several risks that can arise from juice transport that are often underestimated including spoilage and the potential introduction of foreign materials.
In the event that something like a press breaks, see if a press can get brought to your operation. That will ultimately be less risky than moving juice back and forth between winery operations.
Don't… Let juice sit at room temperature for extended periods of time
Wineries often take for granted the safety and spoilage risks associated with things like unpreserved juice before it is inoculated. If you do not have access to individual tank temperature control to maintain an adequate holding temperature for juice, make sure your processing operations through inoculation are appropriate for the juice's temperature. For example, the amount of time it takes for juice to settle with an enzyme addition when the juice is warm or at room temperature is a very important consideration. At warmer temperatures, an accelerated settling time is recommended, as described above.
Don't… Panic if fermentation doesn't start right away
Some yeasts do take a longer time to move into the active phase of fermentation. If you are experimenting with a new yeast, be aware that the lag phase can change from yeast strain to yeast strain. Before panicking and making a quick decision on "what to do", make sure you consult with your trusty wine consultant or, at the very least, contact the yeast supplier and talk to the technical team.
Don't… Double up on yeast if you accidentally inoculate with the wrong yeast strain
Most yeast inoculation rates fall between 20 – 35 g/hL. In some cases, the suppliers may recommend higher inoculation rates if the fermentation is deemed stressful. However, if you accidentally inoculate with the wrong yeast strain, it is generally not recommended to go through a second inoculation with another yeast strain.
Instead, wait the fermentation out. Get familiar with the optimal parameters associated with the yeast strain that you inoculated with and evaluate how that compares to the juice/must chemistry. Adjust what needs to be adjusted; usually the nutrient plan requires some alteration. Often, if the wrong strain was selected, a winemaker can come out of the fermentation successfully.
Don't… Add more juice with yeast into an already fermenting vat of wine
In general, you want to inoculate the entire volume of juice/must in one shot. If you are adding unfermented juice to an already-fermenting tank, and adding more yeast to the tank, this can cause some fermentation issues including stuck fermentations or the development of off flavors. Again, I understand that sometimes there are logistical challenges, but the best thing to do if a portion of the juice/must is delayed in its arrival to the winery is to separate that into its own fermentation vessel and ferment it independently.
After both fermentations are complete, you can blend the two tanks together and treat them as one wine.
Don't… Change fermentation temperatures drastically (stick to 1-2 degree changes in specific spurts of time)
If you note that a fermentation temperature is getting too high or has been running too cold, alter the tank temperature slowly. My usual recommendation is in 1-2° increments every 12 hours. Thus, you could make the first adjustment in the morning and another adjustment at night until you get to the desired fermentation temperature. This practice helps reduce yeast shock, which can lead to yeast stress. Yeast stress can ultimately lead to things like stuck fermentations or the development of off flavors.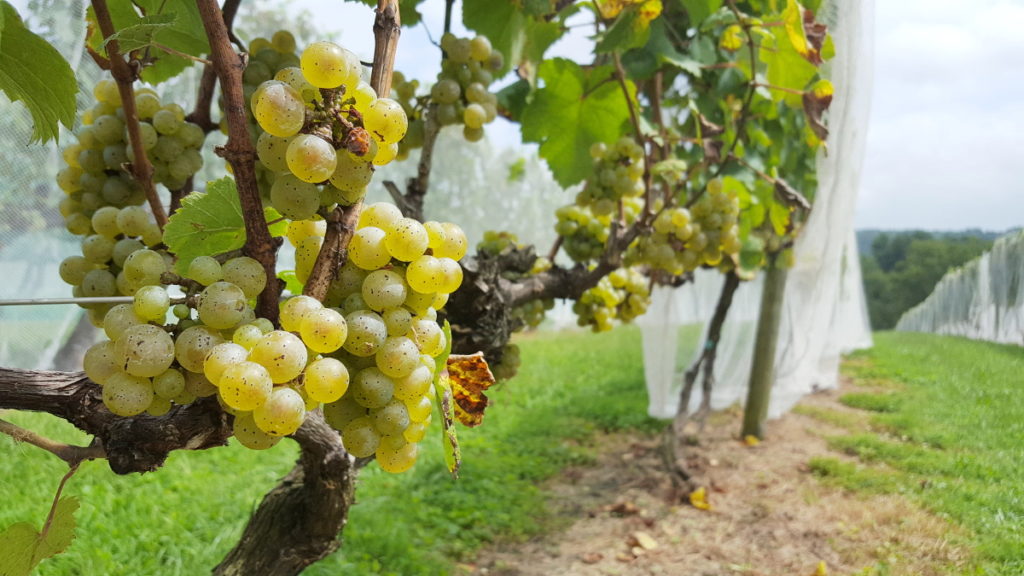 While I'm sure a few of these things covered today may seem obvious, many of these topics are things that I discussed frequently during the 2022 harvest. Ultimately, many of these topics were great discussion points post-harvest when we had clearer heads and were not being rushed through harvest.
Thus, now is a great time to think about these issues and know what to do if the situation arises in your operation. Preparation always reduces cellar chaos!
The views and opinions expressed through dgwinemaking.com are intended for general informational purposes only. Denise Gardner Winemaking does not assume any responsibility or liability for those winery, cidery, or alcohol-producing operations that choose to use any of the information seen here or within dgwinemaking.com.