Webinar Curriculum: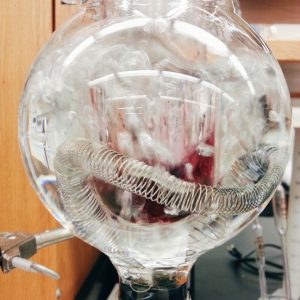 Why measuring volatile acidity (VA) is important. (Hint: Winemakers cannot taste it before it becomes a problem.)
The parts of the cash still.
How to run the cash still apparatus.
How to measure the results from the titrations.
A copy of the Volatile Acidity (VA) Analysis Protocol.
Action items for winemakers to get started in running VAs at the winery.
Video length: 31 minutes
…