The use of aluminum cans as an alternative to glass bottle packaging can alter the quality of wines and hard ciders. While cans offer several advantages to a winery's brand, production challenges can arise that need consideration by the winemaker. This information focuses on production changes that need considered in order to package a wine or hard cider in cans.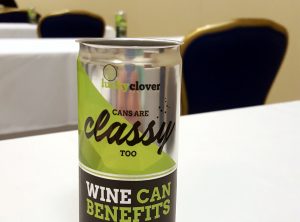 Webinar Curriculum:
Advantages of using aluminum can packaging for wines or hard ciders.
A review of BPA vs. BPA-free liners in a can.
The influence of an anaerobic packaging environment on wine chemistry changes and wine microbiology risks.
Production considerations and additives that may need altered as a result of packaging wine or hard ciders in cans.
Recommended analysis to evaluate wines destined for can packaging.
A list of wine analysis labs, can suppliers, and canners available to the wine industry.
Action Items for winemakers to develop good quality assurance programs for their canned wines, hard ciders, or wine products.
Video Length: 1 Hour 27 Minutes
…
[/wcm_restrict] …