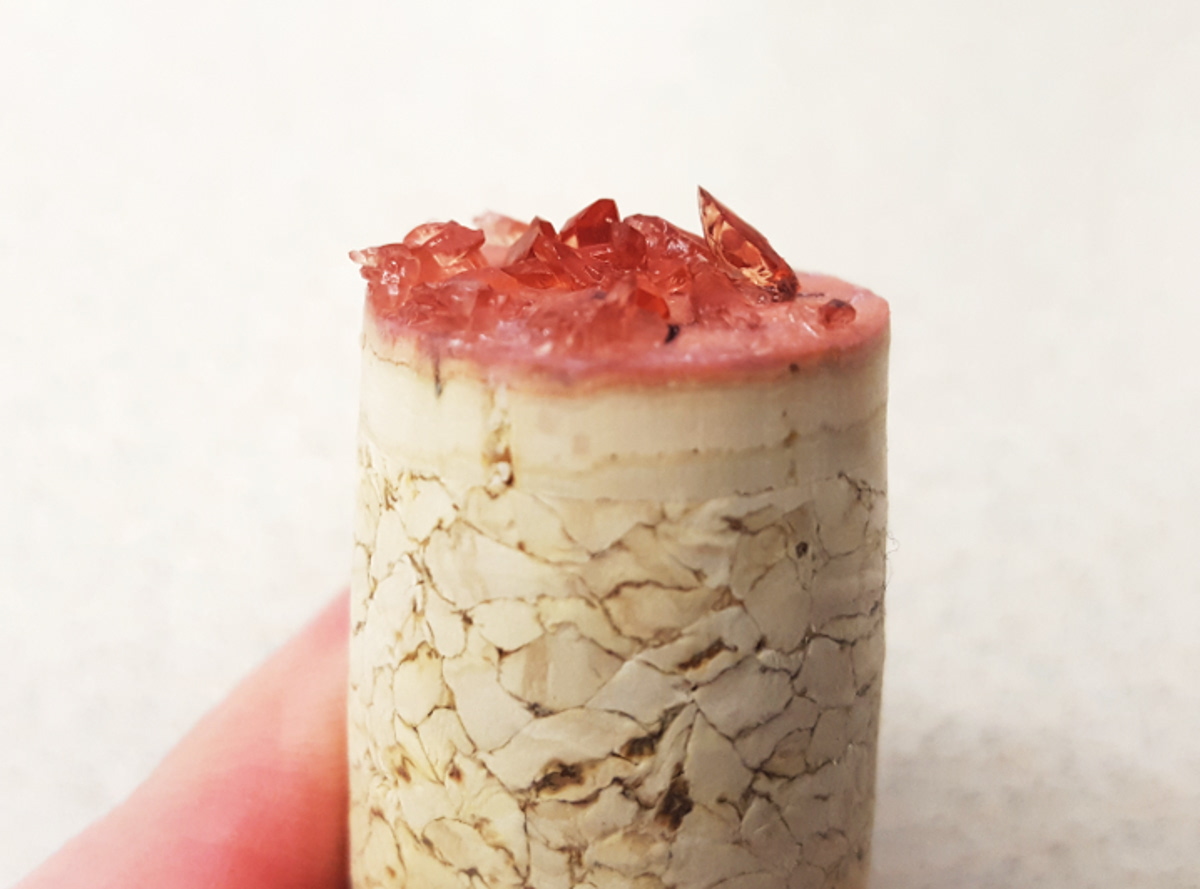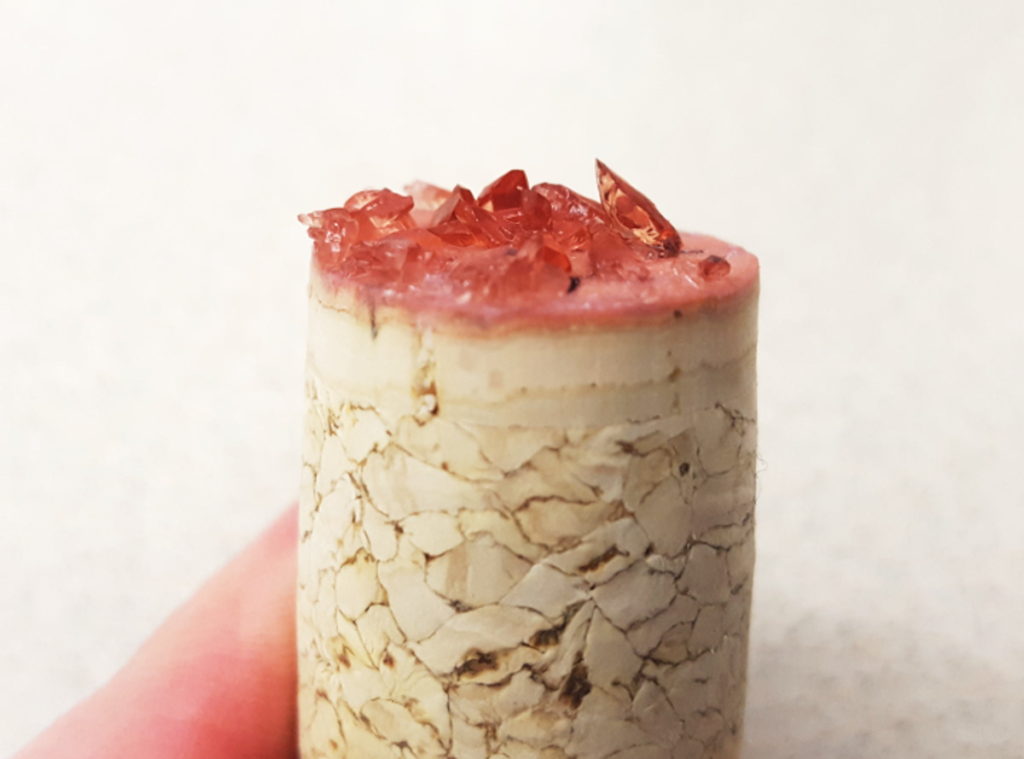 One of my favorite movie scenes about "wine diamonds" was in Amy Poehler's recent movie release, "Wine Country." (Note: this trailer is probably not appropriate for your little ones!)
I believe the group was at Baldacci Family Vineyards (though they used an alternative name in the movie) when one of the tasting room employees was explaining the white wine diamonds found in everyone's glasses. I will admit that the tasting room scenes were hysterical for me because it exaggerated how industry members can potentially sound when trying to "educate" customers that arrive at a tasting room. Need a little comic relief after reading this long chemistry post? Check out Amy Poehler's interview with Jimmy Fallon, here, and enjoy the last clip of her showing one of their "tasting experiences."
When to cold stabilize a wine?
If in the appropriate climate, many winemakers opt to take advantage of natural cold temperatures associated with the winter months. During this time, winemakers may subject the wine to sustained cold temperatures in the external environment. However, this method may not properly cold stabilize the wine.
A rapid and sustained chilling process is required to increase the number of nucleation sites (microscopic crevices in the wine that initiate crystal growth) required for crystallization (Zoecklein et al. 1999). Due to the fact environmental temperatures are uncontrollable, the adequate chilling kinetics may not be reached to sustain full bitartrate precipitation. Furthermore, later production processes (e.g., wine blending) may render early cold stabilization void. This is often due to latent process that alter the wine pH and, hence, bitartrate precipitation.
In the December 2019 Darn Good Winemakers webinar we'll talk further about how this cold stabilization technique is not always practice or perfect in terms of cold stabilizing wines. We'll review:
Key details about the cold stabilization process
Reasons to test for cold stability and methods for testing cold stability
How to cold stabilize a wine properly using several different processing techniques
But why are we talking about cold stability? Well, it's a complex process, and the chemistry behind cold stabilization is complicated.
The unique nature of tartaric acid
Cold stability is conceptually difficult to understand because it requires winemakers to have a firm grasp on acid chemistry.
Tartaric acid, the primary acid in grapes, is an organic, weak acid. Weak acids have their protons (abbreviated H+) and anions (abbreviated A-) in an equilibrium. This means the proton and anion can separate and come back together, and that both molecular species can exist at any one time. It is this chemical property that gives organic acids their buffering capacity, or resistance to pH changes when acids or bases (alkalines) are added to the wine.
Based on its molecular structure, tartaric acid has two protons that it can hold onto or that can be separated from the primary molecular structure. For this reason, there are three potential molecular forms of tartaric acid:
Tartaric (sometimes referred to as H2T in the literature): In this molecular form, both protons are attached to the primary structure of tartaric acid. This is also known as the undissociated form of tartaric acid. In the abbreviation, H2T, the "H2" represents the fact that the two protons are still connected to tartaric acid, or T. In this form of tartaric acid, the acid does not carry a positive or negative charge.
Bitartrate (the bitartrate anion, sometimes referred to as HT– in the literature): This is the partially dissociated form of tartaric acid in which one proton is separated from the primary molecular structure of tartaric acid. Here, there is only one "H" in the abbreviation because one proton has been separated and another is still attached to the primary molecular form of tartaric acid. In the bitartrate form, the molecule carries a negative charge, hence the "-" sign in the abbreviation.
Tartrate (the tartrate anion, sometimes referred to as T2- in literature): This is the fully dissociated form of tartaric acid in which both protons are separated from the primary molecular structure of tartaric acid. Note that in the abbreviation, T, there is no "H" to represent the fact that the protons have been removed from the molecule. Furthermore, the primary molecular structure has a "2-minus" charge, which is also noted in the abbreviation.
In wine, the bitartrate anion represents about 50% to 70% of the tartaric acid in wine (Waterhouse et al. 2016). It exists at its maximum concentration somewhere around the pH of 3.60 to 3.65 (Iland et al. 2012). Within this pH range, bitartrate can easily react with the positive ion, potassium (K+), which also naturally exists in wine at various concentrations. (Note: "K" is the atomic symbol for "potassium.")
When the two ions join, they create the insoluble salt, potassium bitartrate, typically abbreviated KHT in the literature. The crystals that we visually see in wine are solid KHT salt precipitates. When the KHT falls out of the wine, a drop in titratable acidity (TA) is observed, though changes in pH can increase or decrease depending on the wine's pH prior to KHT's precipitation (Waterhouse et al. 2016).
Confused about ions separating from a molecular structure? Don't worry; this is A LOT of chemistry, and it can be confusing. If you find yourself a bit lost in this summary, I recommend joining our Darn Good Winemakers network to review the "pH Explained" webinar which breaks this concept down further while focusing on good pH monitoring techniques.
What does tartaric acid chemistry have to do with cold stability?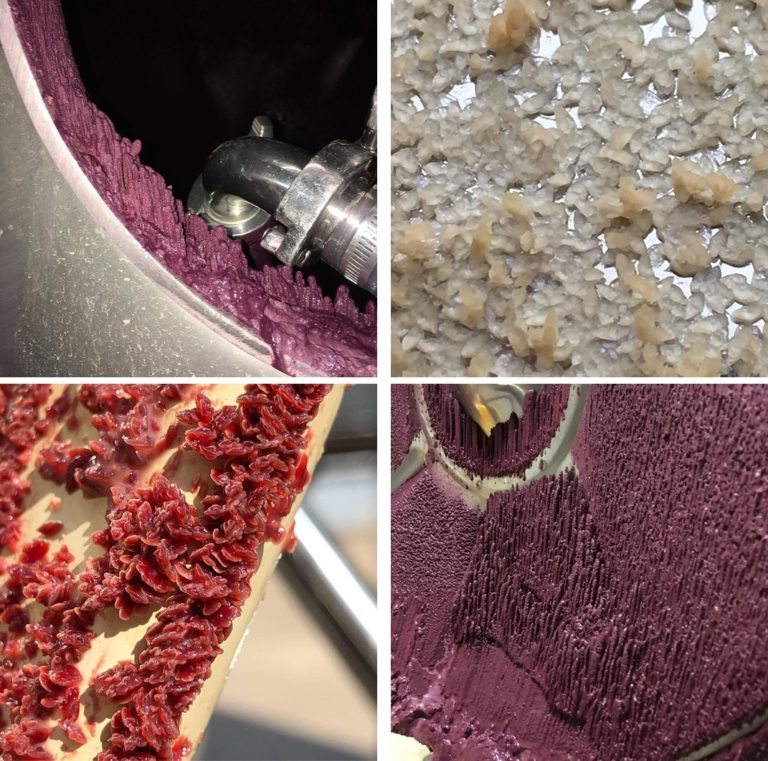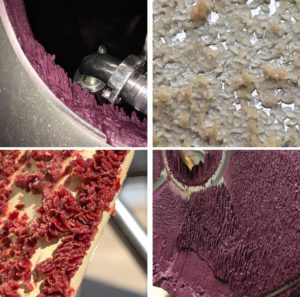 Simply, everything!
Tartaric acid crystals form in wine and precipitate to the bottom of the tank, barrel, or bottle because of bitartrate's instability in wine, negative charge, and potential to bind with other naturally occurring ionic salts such as potassium (K+). Note that these ionic salts are positively charged, while bitartrate is negatively charged. If we all remember that age-old elementary school lesson we were told about birds and bees, we'll recall this basic chemistry principle: Opposites attract!
The precipitation of potassium bitartrate can look very different depending on the wine. The images in Figure 1 show several examples of tartrates in various wines captured by one of the cellar employees of Allegro Winery (PA).
How a wine reacts to cold stability processes has a lot to do with pH, and our December 2019 Darn Good Winemakers webinar will dive into this concept a bit further. If you find the concept of cold stability a bit confusing, or simply want to review processes that are the most efficient for cold stabilizing a wine, make sure you register today for the Darn Good Winemakers membership. Your one-time annual fee will ensure a full year of webinars, monthly Winemaking Advice Hours, exclusive emails, and opportunities to ask your winemaking questions so that your confidence in the cellar grows!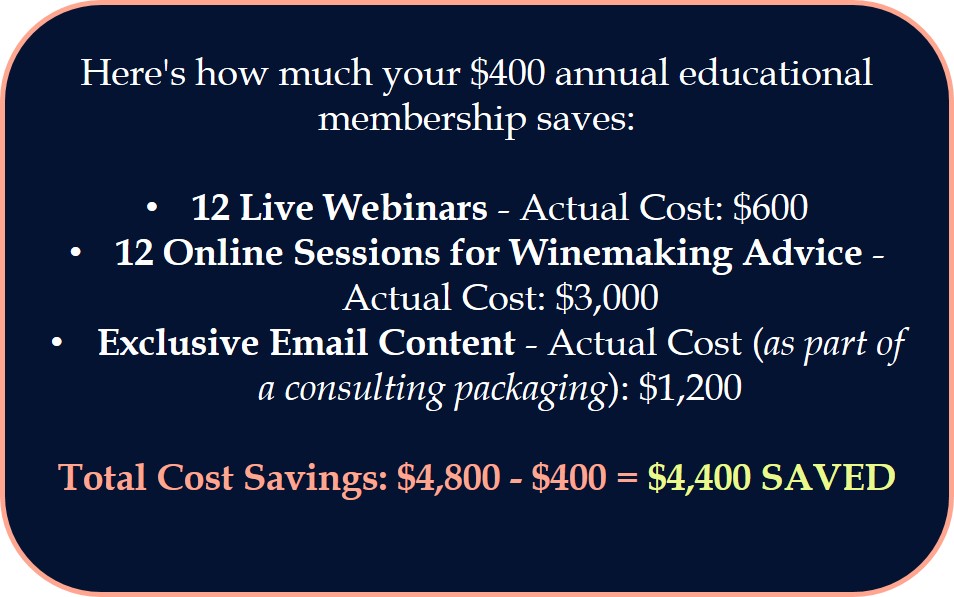 References
Iland, P., N. Bruer, A. Ewart, A. Markides, and J. Sitters. (2012.) Monitoring the winemaking process from grapes to wine: Techniques and concepts. 2nd Edition. ISBN: 978-0-9581605-6-8.
Waterhouse, A.L., G.L. Sacks, and D.W. Jeffrey. (2016.) Understanding Wine Chemistry. ISBN: 978-1118627808
Zoeckelin, B.W., K.C. Fugelsang, B.H. Gump, and F.S. Nury. (1999.) Wine Analysis and Production. ISBN: 0-8342-1701-5