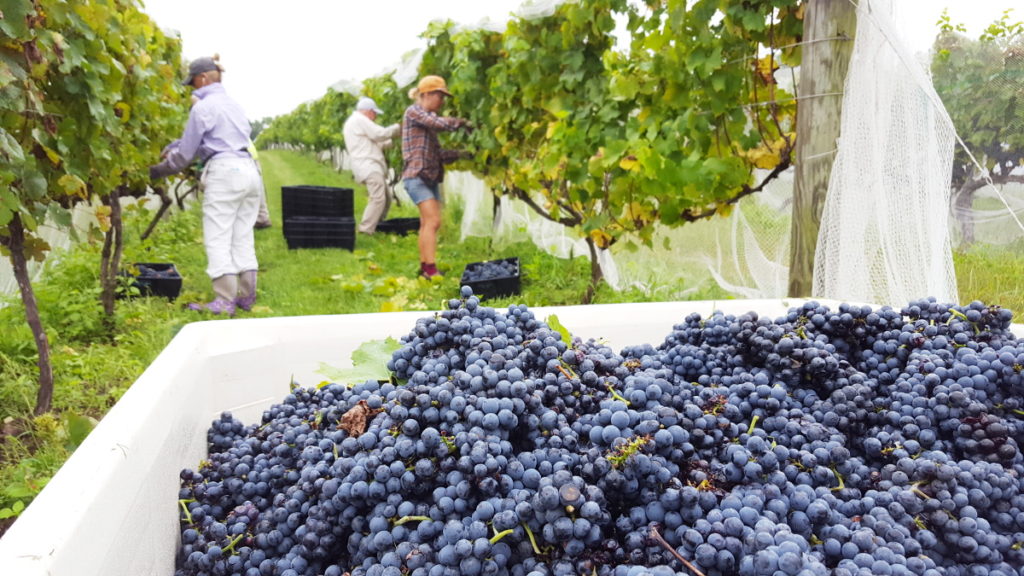 Winemakers often get overly ambitious at the start of a harvest season. It's an opportunity to try new techniques, alter wine additions, and create something they previously imagined.
However, conquering the fundamentals associated with winemaking often provides a solid foundation for crafting really great wines. This includes things like:
Many winemakers are surprised at how much of a change in wine quality is noticed when they begin to redefine how they approach winemaking fundamentals.
As they improve essential operations, winemakers can opt into tweaking specific techniques associated with various styles of wine. (Refer to this Winemakers' Blog post from August 2021 about "wine style.")
One common mistake winemakers make, again in a heat of ambition, is tweaking too many things within one vintage season. In order to see how various techniques influence wine quality or style, it's important to introduce alterations slowly (i.e., one at a time).
Below, I've listed a few trendy production techniques that you may want to consider this vintage while also providing a benefit to your operation.
Consider a biocontrol agent
The use of Metschnikovia yeast strains for various production advantages is picking up momentum. These non-fermentative yeast strains can be used as a biocontrol agent to suppress fermentative yeast and spoilage microorganisms from flourishing while grapes are in transit, for example.
However, this can also be applied when winemakers opt to reduce sulfur dioxide additions pre-fermentation, a trend that is catching on due to consumer expectations.
Metschnikovia strains can also be used on grapes undergoing Appassimento treatments. Here, the suppression of spoilage microorganisms provides for a more successful drying and concentration process prior to fermentation.
DGW Insider and Elite members, as well as all DGW clients, can access my Metschnikovia product recommendations in the Harvest Must-Haves Production Guide.
Juice fining treatments
When applicable, many winemakers are opting for pre-fermentation fining treatments to better preserve post-fermentation aromatics and flavors.
While some juice fining treatments are recommended under harsh vintage conditions, some treatments may be applicable for normal fermentation conditions. An example of this includes bentonite fining white juices for wine grape varieties that tend to be high in protein.
If using bentonite to contribute to protein stabilization before the end of fermentation, make sure you follow supplier recommendations. Not all bentonites are recommended for pre-fermentation/fermentation addition. Also, some bentonites are more effective than others during when applied during this early stage of production. Plus, dosage rates and racking times will vary depending on which bentonite is applied to the wine at this stage.
Finally, the application of bentonite during the juice/fermentation stage does not guarantee the wine is protein stable post-fermentation. Winemakers still need to check protein stability after the wine is fermented. It's possible the wine may need additional bentonite additions. However, the bentonite addition rate should be lower than if bentonite adds were skipped during fermentation. This provides the extra benefit of preserving more aromatics and having a smaller footprint on the wine's aroma and taste.
Address high pH wines with chitosan
The use of chitosan has become more popular for winemakers dealing with high pH wines.
Again, not all chitosans are the same, and winemakers should always default to their suppliers for recommendations on dosage rates and application (i.e., when to add the chitosan and how to use it).
One of the primary benefits I have seen with high pH wines is the addition of chitosan when sulfur dioxide additions are not high enough to reach a 0.5 mg/L (molecular) concentration for red wines or 0.85 mg/L (molecular) concentration for white wines. In this case, the chitosan is added to the wine after primary or malolactic fermentation, depending on the wine, and allowed to sit with the lees through the duration of the wine's production cycle. Every time a sulfur dioxide addition is made, the lees is stirred to make the antimicrobial effect of the sulfur dioxide addition more effective.
Eventually, the chitosan gets removed through racking and filtering prior to bottling.
Using chitosan does take some getting used to. It takes discipline for winemakers to monitor their wines for spoilage. The use of chitosan does not change the discipline needed to monitor wines for potential spoilage and manage wine quality.
Where can you find more help?
Whether you are conquering winemaking fundamentals or trying to advance your winemaking skills, DGW offers solutions for all winemakers. No matter what skill set you are currently practicing, DGW offers a number of tools and resources for all of your winemaking consulting needs.
DGW Insider Membership – provides access to most of the resources available on the website, which include my suggestions and winemaking recommendations during various production stages. Just $35/month!
DGW Elite Membership – includes access to most of the resources available on the website, plus two monthly Q&A sessions with other Elite members and DGW clients in which you can ask all of your winemaking questions. Only $120/month!
DGW Clients – Traditional one-on-one consulting packages. Time allotment based on production needs and consulting availability. Consulting fees are always provided up front to allow operations to properly budget for services.