Become a Darn Good Winemaker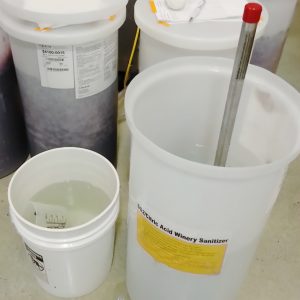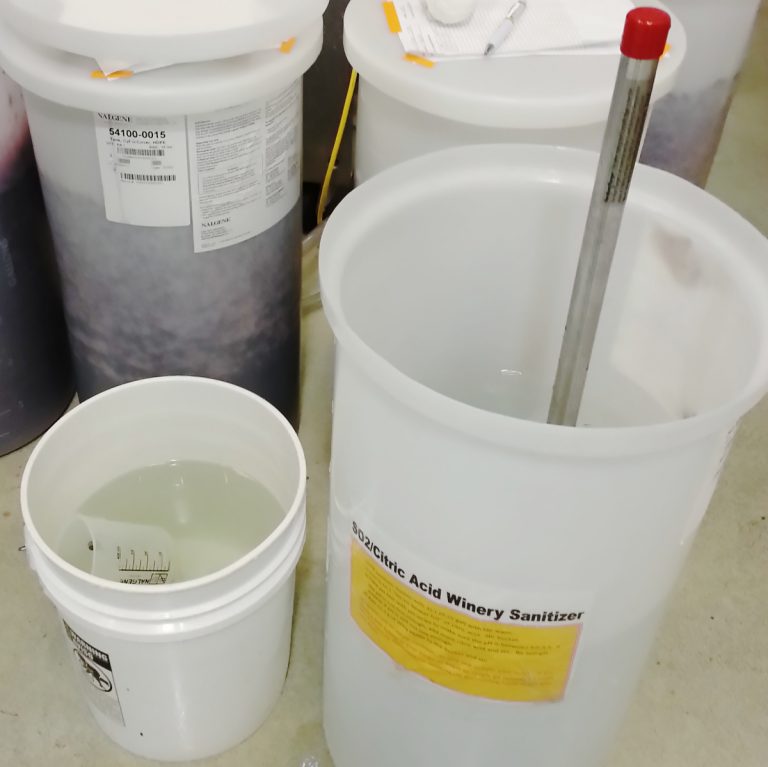 Do you know why keeping the cellar environment is so important to wine quality? Have you considered how things like air flow and dust can potentially cause problems with your wine?
Let's face it, talking about cleaning and sanitation is not the sexiest winemaking topic out there. But it is an important one. Good sanitation practices improve:
Wine cleanliness
Consistency
Efficiency (by creating less problems)
Energy (because your time is spent doing more creative and detail-oriented work)!
Yet with SO MANY benefits, I often see winemakers and cellar staff taking short cuts in the cellar with a "belief" that small sanitation steps do not actually matter.
Anyone that's ever suddenly broken out with 10+ barrels of Bretty or high VA wines knows the frustration… and the importance of sanitizing that wine thief! (Think about that… 10 French barrels, on average about $1,000 per barrel. That's $10,000 just wasted on the barrels. That doesn't even include the cost to fix the wine inside the barrels.)
Thankfully, we're going to approach sanitation the DGW way: with some fun, lighthearted conversation, and key "how-to's" to make your cellar work for you.
That's right: DGW's Darn Good Winemakers is hosting their December webinar on sanitation strategies that anyone can master starting now!
When?
Wednesday, December 19, 2018
12:30 PM (EST)
Where?
It's an online webinar! You can participate from anywhere you have internet connection.
What are we going to learn?
"Winery Sanitation Steps that Work" will cover:
Why sanitation is an important in wine production. This will include the identification of key benefits good sanitation practices provide.
The microflora of wine: what's in there and how does it affect the wine? Also, how long are these microbes in wine?
A basic sanitation strategy: how to prepare equipment pre- and post-operations. We'll also cover the benefits to maintaining repetitive sanitation strategies and why they matter.
You'll walk away knowing how to properly clean and sanitize that wine hose or receiving tank for your next wine transfer.
How can I sign up?
Registration is available through the Darn Good Winemaker network.
You pay a single flat fee for 12 consecutive webinars, hosted once-per-month, with additional Q&A time after each webinar in which you can ask questions pertaining to the webinar topic or issues you're facing in your actual cellar.
You can find more information about the Darn Good Winemakers, here.
How Much?
Now through December 31st, 2018 the price for 12 consecutive monthly webinars and the open Q&A time following each webinar is a total, one-time fee of $350. Your registration will provide you with instructions to access the "Practical Solutions for Improved Winery Sanitation" webinar and your next 11 webinars!
You can find more benefits associated with your registration, here.
Topics we cover evolve based on Darn Good Winemaker needs. Once you register to become a Darn Good Winemaker, you can also submit ideas for winemaking topics you want to learn more about.
To Find out More Details on the Darn Good Winemakers…
…visit the "Services for Winemakers" page, here, or review a past blog post explaining the Darn Good Winemaker concept all of the benefits you'll receive in your registration.
Or contact Denise (info@dgwinemaking.com) with questions.