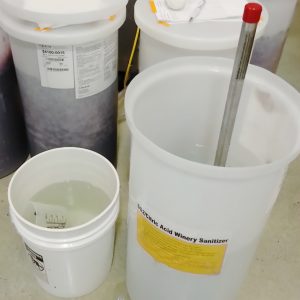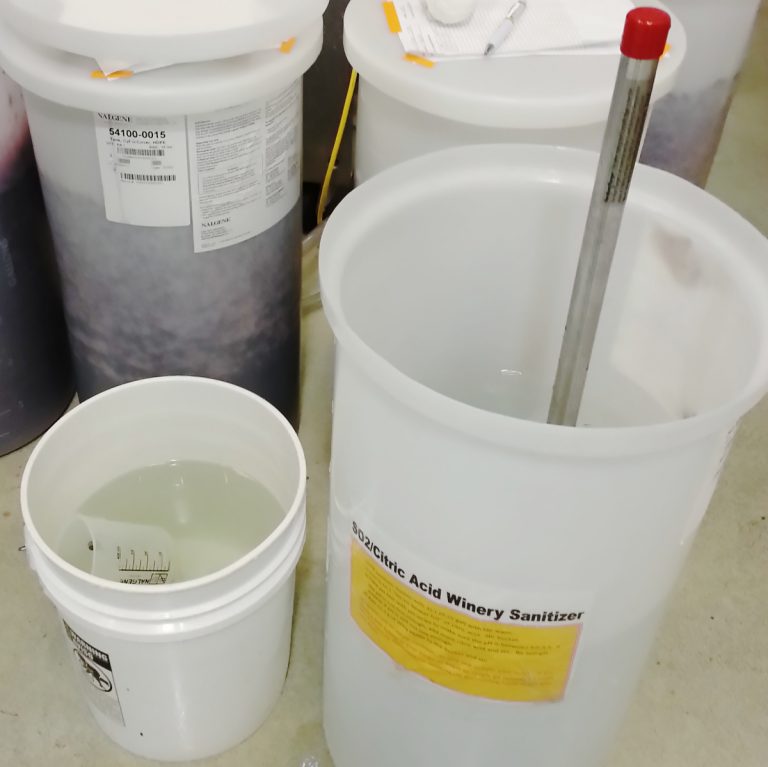 Do you know wine microflora that can lead to wine spoilage? (Are you currently contemplating what the word "microflora" means?)
Do you currently feel like cellar sanitation takes too much time? Or that it's not worth it because – well, you're making wine?
Then the next Darn Good Winemaker webinar, "Winery Sanitation Steps that Work" IS for you! Register today to become a part of the Darn Good Winemakers: an online network filled with like-minded winemakers that want to learn more to enhance wine quality in their cellars.  
When?
Wednesday, December 19, 2018
12:30 PM (EST)
Where?
It's an online webinar! You can participate from anywhere you have internet connection.
What are we going to learn?
"Winery Sanitation Steps that Work" will cover:
Why cellar sanitation is important.
The microflora of wine: what's in there and how does it affect the wine? 
How to prepare equipment pre- and post-operations for good sanitation practices.
A 5-step process for good sanitation post-operations… and how this can save you time pre-operations.
How can I sign up?
Registration is available through the Darn Good Winemaker network. 
You pay a single flat fee for 12 consecutive webinars, hosted once-per-month, with additional Q&A time after each webinar in which you can ask questions pertaining to the webinar topic or issues you're facing in your actual cellar.
How Much?
Now through December 31st, 2018 the price for 12 consecutive monthly webinars and the open Q&A time following each webinar is a total, one-time fee of $350. Your registration will provide you with instructions to access the "Practical Solutions for Improved Winery Sanitation" webinar and your next 11 webinars!
You can find more benefits associated with your registration, here.
Topics we cover evolve based on Darn Good Winemaker needs. Once you register to become a Darn Good Winemaker, you can also submit ideas for winemaking topics you want to learn more about.
To Find out More Details on the Darn Good Winemakers…
…visit the "Services for Winemakers" page, here, or review a past blog post explaining the Darn Good Winemaker concept all of the benefits you'll receive in your registration.
Or contact Denise (info@dgwinemaking.com) with questions.