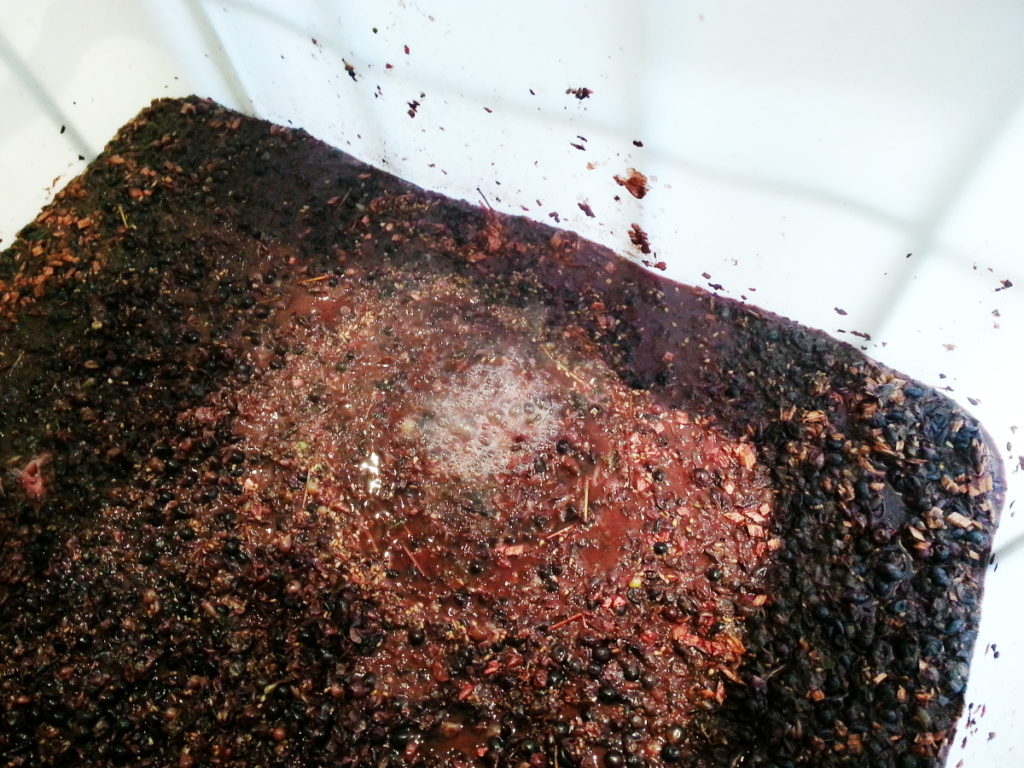 On August 16, 2019 (4:00 PM, EST), the Darn Good Winemakers session will meet to discuss strategies surrounding a successful native primary fermentation. In the presentation titled: Successful Native Fermentation Strategies, we're going to learn more about
Potential risks associated with native fermentations.
Best strategies for maintaining a healthy native fermentation.
Developing a rescue strategy for native ferments that go south.
Want to find out tips on how you can improve your native ferments? Join the Darn Good Winemakers today to become an integral part of our online community.
You can join our winemakers' network at any time! Joining the Darn Good Winemakers makes you a part of the live sessions for 12 months. At each session, you'll get time to ask your most pertinent winemaking questions with me, while never paying an additional consulting fee. Plus, you can access past Darn Good Winemakers sessions with your subscription.
With that in mind, today's blog post will address scientific research behind native fermentations.
What is a native fermentation?
A native fermentation allows yeast and other non-fermentative microorganisms (microflora) to conduct the fermentation process from grapes to wine. Other terms for native ferments include natural, wild, uninoculated, spontaneous, and indigenous fermentations.
The primary yeast genus associated with alcoholic fermentation is the Saccharomyces yeast. However, other yeast species including Hansenula, Kloeckera, Hanseniaspora, Candida, Brettanomyces, and Metschnikowia have been cultured from vineyards and wineries that can contribute to additional sensory characteristics associated with the wine. Some yeasts have regional prevalence. For example, Kloeckera is often more heavily associated with cooler grape growing regions while Hanseniaspora is associated with warmer growing regions (Boulton et al., 1996).
Native yeasts may contribute to a fermentation with their initial growth prior or alongside Saccharomyces populations. During this initial fermentation phase, the native yeasts develop secondary byproducts, including aroma and flavor compounds, to the fermenting wine (Boulton et al., 1996). It's worth noting the winemaker has very little control over what those byproducts are, but that various factors can influence the fermenting wine's chemical make-up, including native microflora populations (Boulton et al., 1996), the use of sulfur dioxide or other preservatives (Boulton et al., 1996), the growing season (Valero et al., 2007), the time at which the grapes were brought into the cellar (Bokulich et al., 2013), and the type of material the grapes or must is being held (Bokulich et al., 2013).
At some point, alcohol concentrations will inhibit certain yeasts and bacteria from growing. At that point, Saccharomyces strains will finish the fermentation as the alcohol-tolerant strain (Boulton et al., 2007). There are a lot of studies that evaluate the microflora of native fermentations. One study in particular, Valero et al. (2007), found that native fermentations could consist of 1 to 20 different Saccharomyces strains that completed the bulk of the fermentation.
At one point, native fermentations were the normal winemaking practice. However, common use of inoculated fermentations began in the 1980s, offering winemakers a plethora of yeast strains to choose from and control fermentation. Inoculated fermentations offer reliability and efficiency, which are important considerations for a winery business. It's important to note that cultured strains were originally isolated from vineyards within popular winemaking communities and selected for specific traits (e.g., completion of fermentation, sensory characteristics, etc.) that the winemaking community considers valuable. Developing new yeast strains continues to this day, and nothing inhibits a winemaker from using multiple yeast strains in one fermentation to enhance complexity or artistic expression through fermentation.
However, there is ongoing interest in native fermentations. For some operations, the use of native ferments offers a form a consistency in that the fermentative yeast is always somewhat unknown. For other wineries, the use of native fermentations offers opportunities to maintain microflora diversity, create unique wines, connect to traditional Old-World winemaking techniques, or carve out marketing stories for their product.
Native ferments and wine flaws
While a few risks are associated with native fermentations, one primary concern is wine spoilage.
It may come as a surprise to many, but native fermentations require more attention than simply walking away from a tank of crushed grapes. While the grapes will likely ferment with lack of attention, to obtain excellent wine quality monitoring fermentation is essential.
Non-Saccharomyces yeast, non-fermentative yeasts species, and/or other bacteria may grow on the grapes or within the juice/must before alcohol development initiates (Van de Water, 2010). The presence of spoilage yeasts or bacteria (e.g., Acetobacter) can develop wine flaws prior to the start of primary fermentation. Potential flaws or quality issues include acetic acid development (increases in volatile acidity, VA), hydrogen sulfide development due to poor nutrient management, oxidative related flavors, and other non-descript off-flavors.
Van de Water (2010) recommends monitoring native fermentations with a microscope until the winemaker can determine that Saccharomyces yeast have dominated the fermentation. This ensures microflora populations are tipping in favor of alcohol production.
Where do native microflora come from for wine fermentations?
While discussion about terroir and native fermentations often circles around microflora from the vineyard, there is evidence that supports yeasts may also come from the winery. There is also the potential that commercial yeast strains, produced by an enological product supplier, can end up in the vineyard. While Valero et al. (2007) found great biodiversity of yeast strains within vineyards, they also found two commercial yeast strains in two of the vineyard locations they surveyed: ICV-D254 and ICV-INRA.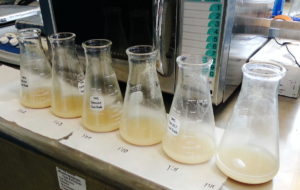 For those concerned about the influence of commercial yeasts strains, Gutiérrez et al. (2001) found their native fermentations could be completed by a variable number of Saccharomyces strains even if commercial yeast strains were present. In this case, no one strain dominated the fermentation consistency and for every fermentation evaluated. Other studies have shown the exact opposite in which a commercial or killer yeast strain dominates the fermentation despite the native microflora. I can only conclude that a number of variables could contribute to all of these potential outcomes.
In the vineyard, Valero et al. (2007) found changes in grape microflora was tied more to the seasonal weather influences as opposed the vineyard site itself. Furthermore, by the end of the several year evaluation, they could not isolate one strain that could act as the terroir-yeast for any site.
In contrast, the winery may have a large influence on microflora that is picked up in the winery. One particularly interesting study by Bokulich et al. (2013) traced microflora populations on winery equipment and within the cellar environment right before the start of harvest through the completion of harvest at the U.C. Davis winery facility. Before grapes were brought into the cellar for the start of a vintage, Bokulich et al. (2013) failed to isolate a dominate Saccharomyces population in the winery's "resting state." Instead, many non-fermentative and non-wine yeast, molds, and bacteria dominated. This indicates that the first few lots of grapes brought into the winery, at least in this study, are not likely to pick up wine yeast upon the first trip into the crush pad.
Saccharomyces populations did increase as the influx of grapes increased, but other non-fermentative yeasts were also isolated (Bokulich et al., 2013). A main take away from the study was that various pieces of equipment contained their own mini-communities of yeast, molds, and bacteria (Bokulich et al, 2013). This provides evidence that grapes or wine in contact with specific pieces of equipment can diversify the starting microflora, manipulating or changing the microflora associated with the native fermentation. It can also contribute to increased microflora populations, which may not be desirable for those using controlled, inoculated fermentations. Furthermore, the order of which the grapes was received could influence the starting microflora (Bokulich et al., 2013). These are considerations for those operations that utilize native fermentations as part of their standard winemaking practices.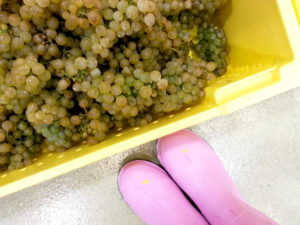 Want to ensure your native ferments come through with success?
This small blog post doesn't even scratch the surface of research related to native fermentations. However, it does support most claims that indicate a lack of microflora consistency associated with native fermentations. While this may be the target goal for some producers, it does require extra attention to detail and production operations to ensure a quality wine is produced by the end of primary, and occasionally, malolactic fermentation (MLF). One thing is certain: if you are embarking on native fermentations, having adequate production policies is essential to developing a good quality wine.
If you're committed to developing a native fermentation strategy that best works for your cellar, don't forget to join our Darn Good Winemakers network. We hope to see you there!
References
Bokulich, N.A., M. Ohta, P.M. Richardson, and D.A. Mills. (2013). Monitoring Seasonal Changes in Winery-Resident Microbiota. PLoS One. 8(6):1-11.
Boulton, R.B., V.L. Singleton, L.F. Bisson, and R.E. Kunkee. (1996). Principles and Practices of Winemaking. ISBN: 0-412-06411-1.
Gutiérrez, A.R., S. Epifanio, P. Garijo, R. López, and P. Santamaría. (2001). Killer Yeasts: Incidence in the Ecology of Spontaneous Fermentation. Am. J. Enol. Vitic. 52(4): 352 – 356.
Valero, E., B. Cambon, D. Schuller, M. Casal, and S. Dequin. (2007). Biodiversity of Saccharomyces Yeast Strains from Grape Berries of Wine-Producing Areas Using Starter Commercial Yeasts. FEMS Yeast Res. 7: 317 – 329.
Van de Water, L. (Jan/Feb 2010). Microbes: Monitoring During Fermentation. Practical Winery and Vineyard. Pp. 61 – 64.