At the Wine and Bev X conference in February, I'll be joining a team of wine producers, researchers, and production experts to discuss the use of appassimento wine techniques.
What is 'Appassimento?'
Appassimento is a wine processing technique in which harvested grapes go through a drying process prior to fermentation. This process is used traditionally in Italian wine regions to make the popular Amarone, Recioto, Valpolicella Ripasso, and Sforzato wines.
Appassimento influences the flavor and concentrates sugars in dried grapes. This results in flavor and mouthfeel alterations in the wines that use grapes dried by appassimento methods. As the sugar concentrates, through water evaporation, wines produced from dried grapes may result in higher alcohols. Flavors becomes more rich and bold, adding complexity to still wines.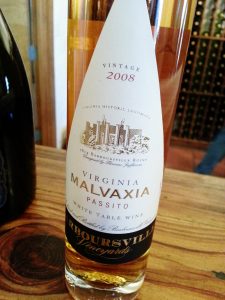 Why is "Appassimento" of Interest to U.S. Wine Regions?
In the last few years, I have noticed appassimento techniques implemented at a number of wineries across the U.S. and Canada.
While many may assume appassimento grapes could be used for dessert wine production, this technique can also be applied to dry wines. Like hanging grapes out on the vines during the coldest winter months, appassimento is a concentration technique.
In the East, we often discuss primarily two ways of improving still, red, dry wines:
Enhancing extraction of grape constituents during production, and
Improving the concentration of desired characteristics like flavors, aromas, sugar, tannins, and polysaccharides (long-chain sugar compounds that improve viscosity and softness of a wine).
Winemakers often use methods like cold soaking or extended maceration to enhance extraction of grape constituents. Additionally, using tools like rotary fermenters can help improve extraction by extending juice/wine contact time with grape skins.
In contrast, improving concentration requires different winemaking strategies. Extended hang time, to concentrate sugars and ripen flavors could be viewed as a concentration technique. The presence of Noble Rot concentrates sugars and flavors. The use of reverse osmosis, especially when applied to juice, is a concentration technique that removes water. Flash thermovinification, in some respects, is a concentration technique that can alter flavor and mouthfeel characteristics of wine. All of these methods help minimize the influence of unripe characteristics (i.e., usually green aromas). In some cases, sugar levels may be concentrated as well.
The drying process associated with appassimento evaporates water from the grape berries, concentrating sugars. Additionally, the drying alters primary flavors that will be passed onto the wine. Some of these flavors may appear more "ripe" in their description. Common sensory descriptors for appassimento grapes include: prunes, raisins, dark fruit, black fruit, honey, dried violets, and dried fruit.
When applied appropriately, such grapes can transform a still red wine with fresh red fruit characters into a bolder, richer wine.
How Can I Integrate Appassimento into My Winery?
The use of appassimento requires careful planning, specifically for where and how grapes will be dried. Traditionally, in Italy, drying houses can be complex. Environmental parameters like temperature and humidity are controlled. Pest control and spoilage are important factors that are routinely monitored.
Recent research in Canada, through the Cool Climate Oenology and Viticulture Institute (CCOVI), has looked at alternative drying methods including use of:
On-vine hang time,
Barn drying,
Drying chambers,
Greenhouses, and
Kilns.
Other industry members in Virgina have used old tobacco barns for drying grapes.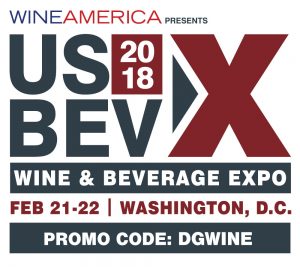 If you have an interest in appassimento wines, we'll be discussing this topic at the 2018 Wine and Bev X Conference in Washington D.C. (February 21st). [Use the promotion code, DGWINE, to receive 50% off your registration.] Attendees will be fortunate to hear from Luca Paschina, winemaker at Barboursville Vineyards (Virginia) who has many years of experience been making wine from appassimento grapes. For those that have not previously been to the winery, there is an appassimento drying house on site, emulating the traditional Italian process. The Barboursville Vineyards Paxxito (Malvaxia) was one of the first U.S.-produced appassimento-styled wines I tasted. Using Moscat Ottonel and Vidal Blanc grape varieties, it is truly an unique wine with a lot to offer. I have always enjoyed its pairing with dessert at the Barboursville Vineyards on-site restaurant, Palladio.
In contrast, winemaker Sean Comninos from William Heritage Winery (New Jersey) will discuss production of his first red appassimento-style wines. Sean will bring insight and contrast to Luca's rich experience integrating appassimento techniques into the winery. I look forward to delving into all that Sean learned during the first year of his wine's production.
If you have followed up with previous blog posts, you know that Dr. Debra Inglis and Michael Jones will also join this session. Both of them bring a plethora of knowledge and technical details related to managing wine quality during appassimento and throughout production of the wine.
Appassimento on DG Winemaking
I have also added an article on appassimento, now available for members on the DGW Learning Center. This article outlines technical details I have learned about appassimento and using the dried grapes during winemaking. This information comes from conversations, lectures, webinars, and research papers about appassimento production I have collected over the years.
Remember, you too can have access to the DGW Learning Center! If this is of interest, please consider signing up for the DEMI consulting package, which opens up most of the DGW Learning Center. Or, inquire for more details by emailing info@dgwinemaking.com.