In case you missed my last set of presentations on base sparkling wine production, hard cider production, and practical solutions for winery sanitation at the 2018 VinCO Conference, don't fret! Stay tuned here at DG Winemaking as I will soon review key points from these presentations in up-coming blog posts, fact sheets, and social media posts.
My travel season is just beginning, and there are many more places you can find me speaking at throughout 2018.
Wine & Bev X – Washington, D.C.
Coming up soon, you can find me at the U.S. Wine and Beverage Expo on February 21st and 22nd in Washington, D.C. You will be able to find me moderating two sessions:
Trends in Eastern Winemaking: Appassimento-Style
Exploring Production Styles of Rosé in the Eastern Wine Industry
In next week's DGW blog post, I'll reveal a "sneak peek" with some details about appassimento techniques. I encourage you to read this post while sipping on a glass Valpolicella wine – a classic Italian wine region that produces wines through the Ripasso method!
If you have not already registered for Wine and Bev Expo, please feel welcome to use the promo code (DGWINE) in the image. This promo code will give you 50% OFF of a conference pass, including the trade show!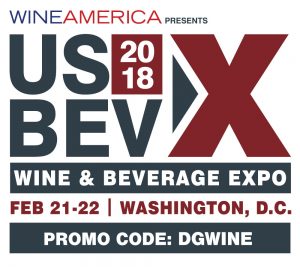 Both of the sessions I'm moderating feature expert regional winemakers producing wines of these particular styles. I'm particularly excited for the rosé session featuring winemakers, Dave Breedan from Sheldrake Point (NY), Sean Comninos from William Heritage Winery (NJ) and Virginia Mitchell from Galer Esate Winery (PA). These individuals will provide a fresh understanding of rosé production techniques while tickling your taste buds with their exceptional rosés. Please come sip some rosé with us!
Both winemakers Sean Comninos (NJ) and Luca Paschina from Barboursville Vineyards (VA) will offer their experiences with appassimento wine production. These are wines you won't want to miss out on! Appassimento production offers an unique opportunity for market differentiation among a winery's products. Additionally, this technique can be used as a tool to improve concentration in bold, red wines. We'll also hear from Dr. Debra Inglis, the Director of the Cool Climate Oenology and Viticulture Institute in Canada, and Michael Jones, the Fermentation Specialist from Scott Labs. Dr. Inglis focuses her research on advancing the Canadian grape and wine industries, and part of her research has included appassimento wine production in Canada. Additionally, Michael brings a breadth of knowledge to this session with his many experiences in international wine production.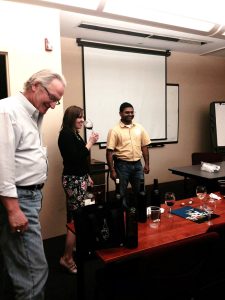 After the Wine and Bev Expo, I'll be doing a lot of traveling throughout the month of March.
Grape Expectations – New Jersey
On March 3rd, I'll be in New Jersey for the Grape Expectations Conference. Here, I'll review current malolactic fermentation strategies and practices, and touch upon some FSMA compliance recommendations for wineries. We may get an opportunity to taste wines that emphasize sensory changes associated with MLF implementation.
EWE – Pennsylvania
You will also find me at the Eastern Winery Expo (EWE) on held March 6 – 8 in Lancaster, Pennsylvania.
If you're looking for an opportunity to talk with me, I would love to meet you at the American Society of Enology and Viticulture – Eastern Section (ASEV-ES) Silent Auction booth. You can find us at the entrance into the trade show.
ASEV-ES provides forums for the dissemination of research and education pertinent to all wine producing regions east of the Rocky Mountains and Canada. We have proudly been a part of the EWE conference for many years! Every year, our board members and honorary members volunteer to host a silent and live auction to help raise scholarship funds for students studying viticulture and enology. (You can also see ASEV-ES's EWE auction event flyer here!) All of these students are at universities within the ASEV-ES territory.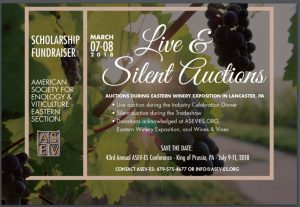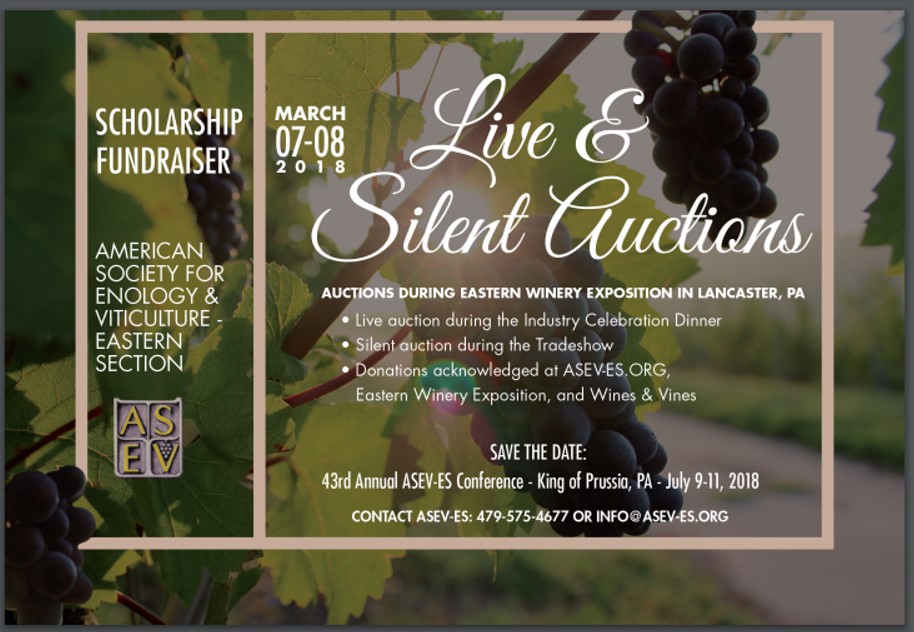 In 2017, we were able to award nine students with $1,000 scholarships and provide some sponsorship funds to attend the 2017 ASEV-ES Conference in Charlottesville, Virginia.
We rely on industry members LIKE YOU to help raise annual funds in support of future viticulturists and enologists. If you would like to make a cash donation to help support this cause, please visit the ASEV-ES website here. However, if you would like to see the plethora of items we'll have on display at EWE, please come visit us! The Silent Auction booth, again, is at the entrance into the trade show. Our Live Auction is featured on Wednesday night after the 7th Annual EWE Industry Celebration Dinner.
We truly appreciate all of the support received from industry members investing in our future industry members!
The 2018 ASEV-ES conference will be held in King of Prussia, Pennsylvania. We're into the heavy planning stages right now. We've secured a great industry tour to showcase PA wine production, and found engaging speakers to participate in our industry-focused session on high pH and high potassium issues in the vineyard in cellar. Stay tuned for more on this conference in the coming months.
With all of that said, you can find me on Thursday afternoon at EWE where I'll be giving a presentation titled "A Practical Look at Fermentation Nutrition." I'll be there to talk about YAN, tell you how you can manipulate it during primary fermentation, and what to do when things go wrong. I'll also touch upon some FSMA principles and where to go when you need additional help.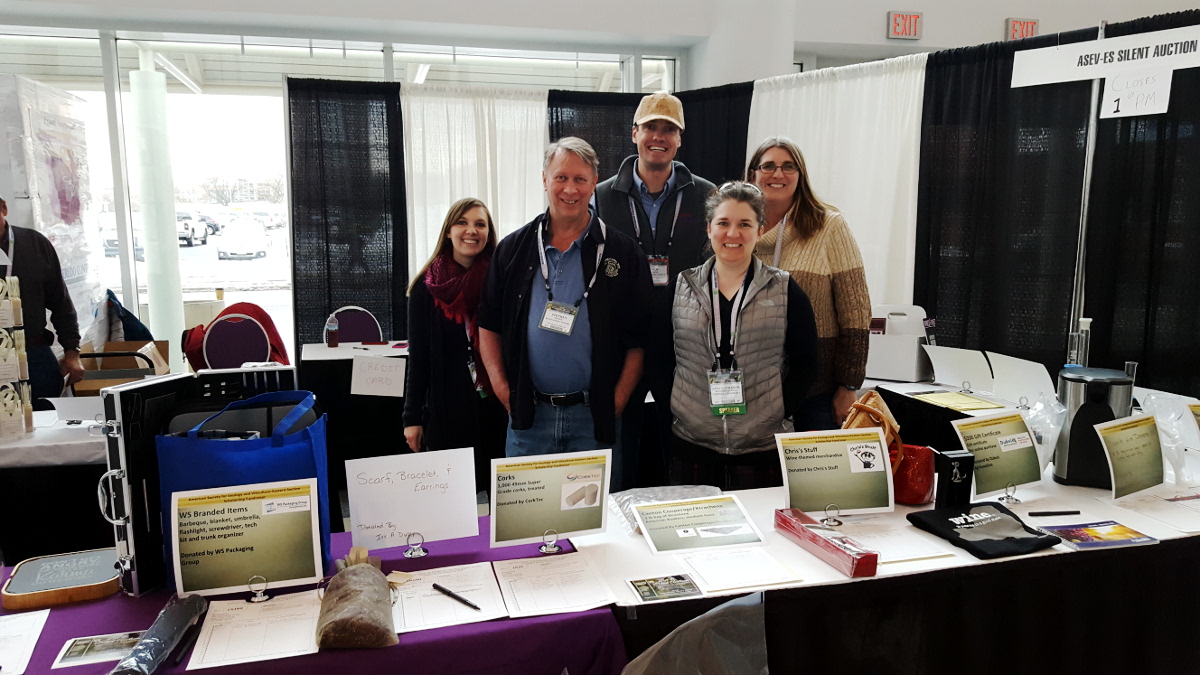 Mid-America Beverage Expo – Missouri
And finally, March 14th – 16th, I'll be presenting with additional panel members at the Mid-America Beverage Expo. Here, my talk will focus on the distillation of wine faults. This will be a great discussion for wine producers looking to "distill away" wine faults. Distillers wondering how to deal with faulted base wines will find this session interesting as well.
If you're following my blog series, I hope I'll get to meet you at one or all of these conferences! Please make time to introduce yourself and I welcome you to any of my presentations. Let's learn something about wine production together!