But Were Afraid to Ask Webinar Series
It's now last call for our "Everything You Wanted to Know About Wine Bottling, but Were Afraid to Ask" three-part LIVE webinar series registration.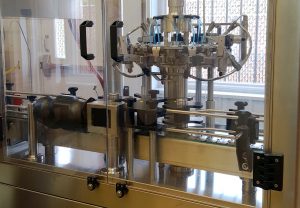 Considering bottle problems are ubiquitous regardless of winery size or the way wines are bottled, there will be something for everyone in this series.
According to Neradt (1982), 39-58% of the bottles leaving the bottling line end up with yeast in the bottle. This large opportunity for post-bottling contamination is enough to keep a winemaker up at night, hoping bottles don't re-ferment. We covered some of that risk in a previous blog post, here. We'll go into more detail about bottling risks during the bottling webinars.
In addition to discussing issues during bottling, we'll also cover some pre-bottling challenges many wineries face, and how to manage them. We'll also address ways to work with mobile bottlers/bottling lines as this option has become more popular over the years.
The teacher of the series is Zoran Ljepovíc, who has over 17 years of experience working for Constellation Brands' QA department with experience in QA/QC, sanitation, wine microbiology management, and winemaking.
This webinar is open to anyone and everyone (see details below!). Registration is required for access to the live sessions and recorded series. Here's what you'll get out of the webinar: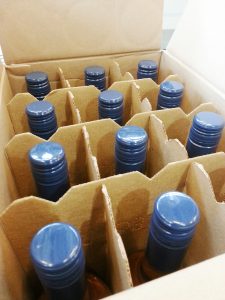 How to ideally prepare for wine bottling
Best methods for addressing record keeping and compliance
Good bottling sanitation practices
Best practices for working with mobile bottlers
A review on why oxygen is a concern post-bottling, and how oxygen can get in the wine during bottling
More confidence in bottling your wines for optimal quality
When?
Monday, May 6, 2019
Wednesday, May 8, 2019
AND
Thursday, May 9, 2019
All starting at 9:00 PM (EST)
Where?
It's an online webinar! You can participate from anywhere you have internet connection.
How can I sign up?
By clicking the button, below:
How Much?
The cost is $50 (for all three webinars) for those individuals with a Darn Good Winemakers membership or who are not a DG Winemaking client.
Live webinars are free for all DG Winemaking clients, though registration is required for access to the webinar.
Your registration will provide you access to the recordings if you should miss one or more webinars.
Have Questions?
Contact Denise (info@dgwinemaking.com) with questions regarding the webinar.