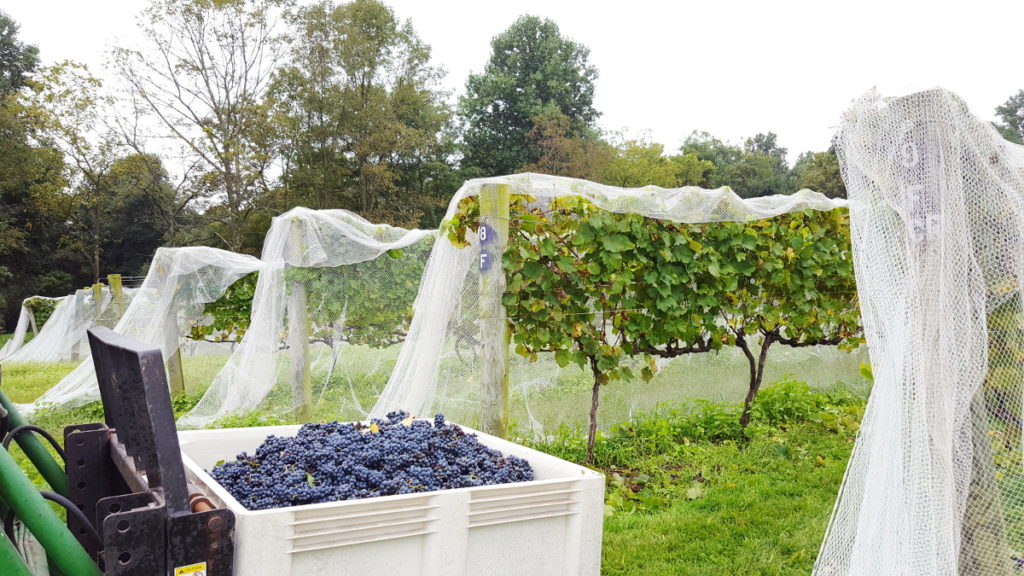 This is a "last call" for our upcoming Harvest Helper Virtual Workshop that begins on Monday, July 31st at 11:00 AM (EST).
We'll spend 3 days, over our lunch "breaks" reviewing essential harvest practices for the cellar. Such topics include:
Wine styles: know what you are making before you start fermenting.
Optimal practices to assess fruit chemistry. What do these numbers mean and using them to your advantage.
Best practices for making pre-fermentation adjustments.
Pre-fermentation processing options including:

When to use green juice/brown juice options for whites (how does it influence wine style?),
The use of crush/destem vs. whole cluster pressing,
Rosé wine style options (know which processes influence your rosé), and
Tannin adjustments for red wines.

Best practices for fermentation inoculation.
Production operations and process flow for white/rosé and red wine fermentations.
Best practices for monitoring primary fermentation.
Best practices for inoculating and monitoring malolactic fermentation, MLF.
Stabilization reminders and best practices post-fermentation or post-MLF.
Preparing for pre-bottling operations: basically getting your wine ready for easier bottling days!
PLUS, Q&A is open each day for attendees! Bring those questions!
This workshop is for both beginners, as we'll review several fundamentals based on key mistakes I see A LOT of winemakers make, and experienced cellar staff employees. Style discussions and pre-fermentation processing operations may be more advanced for beginners, but are good topics to know as you build your winemaking career!
Don't let another harvest season get away from you: prepare with me and help ease some of that harvest stress! I'll teach you how to ensure good quality wines from the get-go.
DGW Members receive registration discounts, and DGW Clients can attend free with their registration. However, Members and Clients MUST register to attend.
Find more details and registration, HERE, or click on the button below.
Hope to see you there!
TAKE ME TO THE: