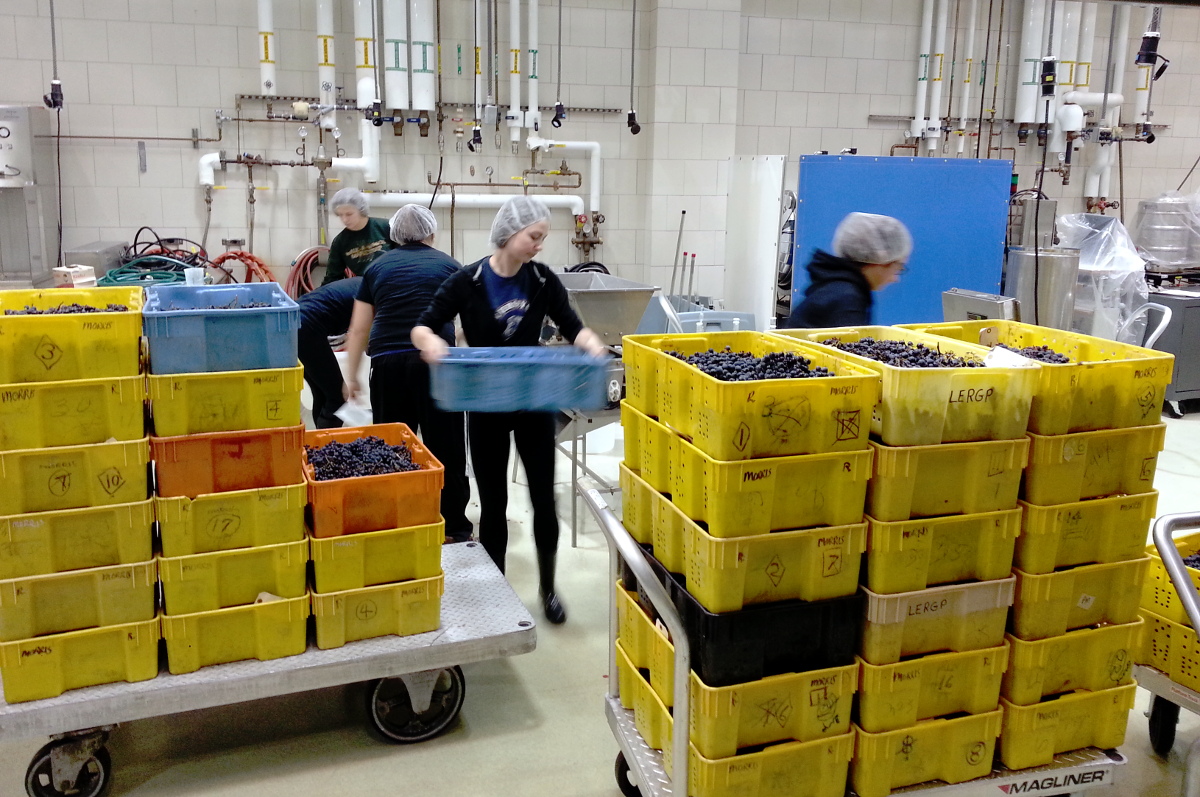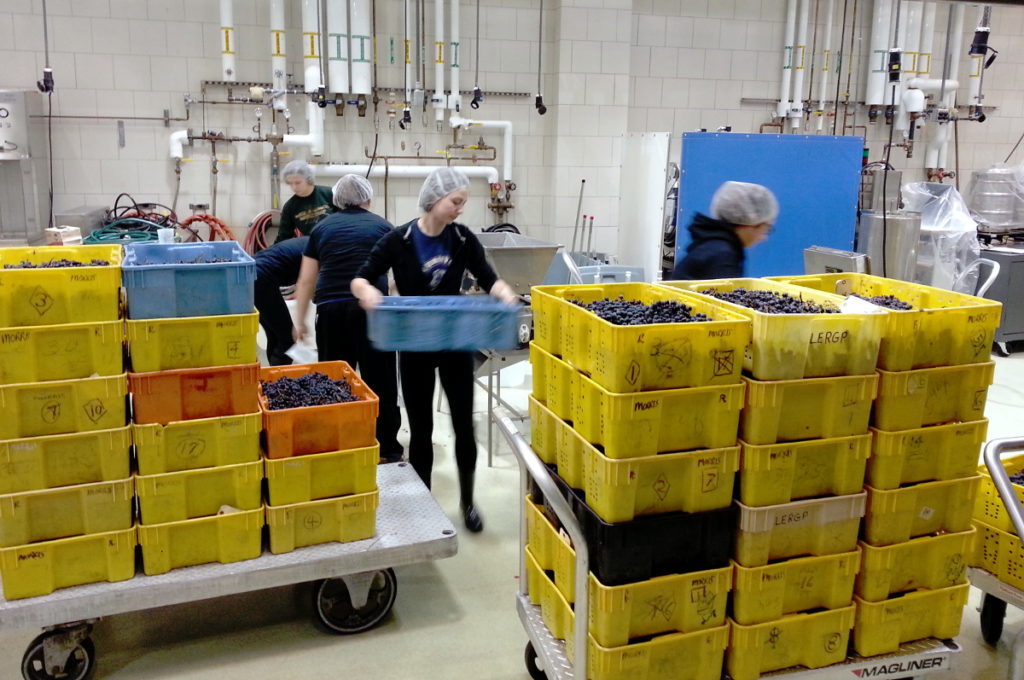 For those wine regions in the southernmost states, harvest prep may have already started in May, as harvest season may be in full swing early July. However, for many wine regions in the U.S., the months of June and July mark the beginning of harvest preparation in the winery cellar and production space.
While it sneaks up on us every year, these growing season months are really push time for the cellar to gear up momentum for harvest. And it's never too early to start planning and adequately preparing the cellar.
Our viticulturists and growers work so hard at providing us with grapes of the highest quality. Us vintners know this is no easy task. Thus, taking time in the cellar to adequately prepare to receive all that hard work is a necessary first step in producing quality wine.
As I always like to remind people, wine may start in the vineyard… but its quality ends in the cellar. Don't forget: your cellar practices and procedures matter when it comes to wine quality!
Let's talk about what goes into good planning for the next season's harvest before you know the outcome of the vintage.
Finish your bottling operations and get tanks ready to receive wine.
Reducing harvest chaos means taking the initiative to make both physical and mental space that focuses on harvest operations. One key way to physically prepare is to finish all bottling and packaging operations for the current calendar year.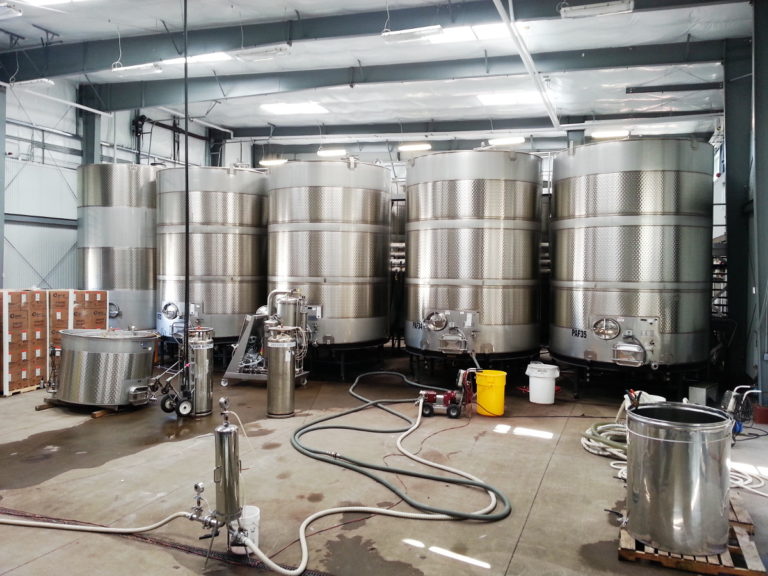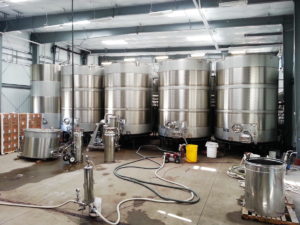 While there may be some facilities that function on a monthly rotational calendar in terms of consistently producing wine, most wineries are seasonal. Thus, the need to prepare space in the cellar to receive incoming product is essential. This means clearing out the 2018 vintage: emptying wine tanks or allocating aging wine to its appropriate storage space that will remain separated from harvest operations.
If you haven't already done so, create a bottling calendar now. Figure out how long it is going to take to get all of your wines bottled with a minimum of two weeks before the first 2019 raw materials start to arrive on the crush pad. Then, create smaller deadlines in order to get the current inventory packaged and stored according to the schedule you've created.
Beyond getting everything bottled and stored or shipped appropriately, the cellar needs to get ready to receive new product. Tanks need to be physically cleaned. A good sanitation run won't hurt your equipment and will make receiving easier come harvest, cutting down on a sanitation cycle time prior to the moment new grapes or juice arrives.
Totes, macro bins, or additional fermentation vessels left in storage should be brought and physically cleaned. There's no point in waiting to deal with dragging those things around the day they are actually needed!
Still need things to do? Don't forget to pull those lugs out of storage and give them a good clean and sanitation run. This way, they will be in great condition by the time they are needed.
Update your employees on any new operational changes or safety practices.
While it may seem like common sense, reviewing safety practices should be an annual ticket item for every winery. This is especially important if you have seasonal employees, interns, or new employees in general. And, let's face it, we could all use reminders about what clothing is appropriate to wear in the cellar and how to keep ourselves safe during cellar operations.
Also take the time to review your current safety practices and ensure they are current. Physically look through all of your safety personal protective equipment and first aid kits to guarantee they are well equipped. If additional supplies or inventory is required, purchase it now. Then take the extra measure to remind employees on where these necessary items are located.
Reviewing current good manufacturing practices (cGMPs) annually is also a good idea so that employees are well-educated on operational and safety expectations.
Check that all necessary equipment is functional before harvest begins.
Now is the time to make sure your essential harvest equipment is working and doesn't require any repairs: the crusher/destemmer, press, pumps, etc. Check that the hoses are in good condition, don't require any replacement pieces or need to be replaced themselves. Take the time to clean and sanitize hoses, getting them stored properly to air dry.
Keep an eye on your drains and make sure they are getting adequately cleaned and sanitized between now and harvest.
Other pieces of equipment that deserve some eyes looking over them on a bi-monthly basis include your chilling system and forklifts. Do not wait until the last minute to check on these pieces of equipment. Run them if they haven't been in use, and make sure to take time each month to double check that they are in good working condition.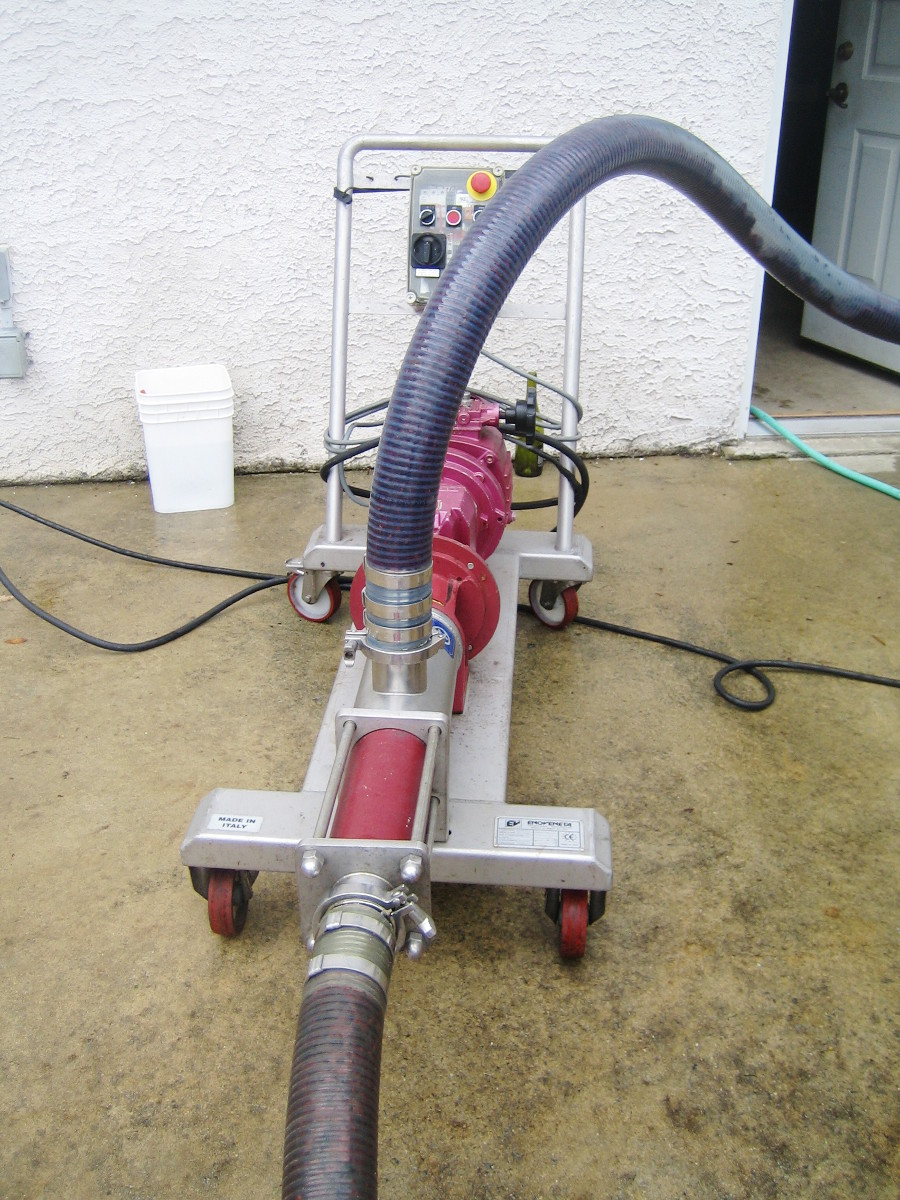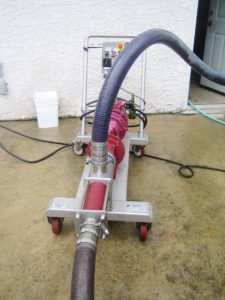 Organize all of your tri-clamps and fittings so that you aren't scrambling when you need them during harvest season. I have a profound appreciation for wineries that take the time to organize equipment fittings. Employees always know where to look for lost pieces and the allocated space provides a great mechanism to keep pieces clean.
Finally, don't forget to check your lab equipment. Use the pre-harvest months to clean and organize the lab, take inventory, and make sure all of your pieces of equipment are working properly. Some lab equipment will need to be re-calibrated or require new chemicals to be most effective during harvest season. Find out the answer to those requirements now before the grapes start trickling in.
Stock up on necessary supplies.
There's always going to be something that you realize you need and don't have on hand with each passing harvest season. However, waiting until the last minute to purchase supplies you know you will absolutely need is never a good idea. Take inventory now, and stock up on necessities. Once late July kicks in, you'll be competing for purchases with wineries that produce mass volumes, so receiving times may be slowed during this crunch time period.
Want to get yourself prepared for harvest this year?
If you want the step-by-step break down of preparing for harvest, the Darn Good Winemakers June session is going to discuss an adequate three month timeline to prepare for harvest with our webinar: Harvest Preparation in the Cellar. This session will cover:
An ideal timeline for completing necessary cellar tasks before harvest begins.
Step-by-step check points for ensuring you are adequately ready for harvest season.
A free copy of the Harvest Must-Haves Production Guide, usually exclusive for DG Winemaking clients. This material reviews recommended enological product purchases, online calculators, and more!
Each current Darn Good Winemakers member and any new registrant that signs up for membership by June 13th will receive a complimentary copy of the DG Winemaking Harvest Must-Haves Production Guide.
Register for your annual Darn Good Winemakers membership today: