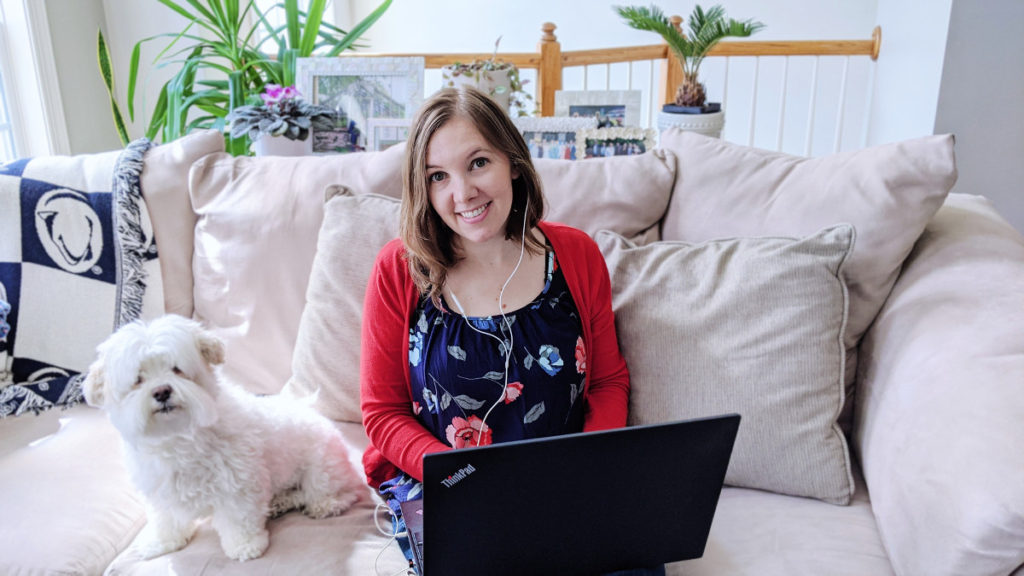 From the withered tree a flower blooms."

A Proverb
During these uncertain times, I wish you all healthy, safe days ahead. My heart goes out to all of you during such challenging times.
From DG Winemaking, you can expect regular open content that I hope will provide assistance to your operation during this time. This includes:
Regular updates on the blog, including resources pertinent to wineries during the pandemic. Please subscribe to receive updates in real time.
Open Winemaking Advice Hours, which includes a live Q&A hour with Denise and a follow up email that summarizes discussion. Our next one is Monday, April 6, 2020 at 10:00 AM. Register here!
Free webinars. Our next free webinar is titled "Social Media Content Creation for Wineries" where we will focus on how wineries can develop content to connect with consumers now, during the pandemic, and when life returns to normal. Register here!
In addition, I'm opening some services at discounted rates to accommodate those that may need extra assistance even if you are not a client. You can read more about these services, below.
Discounted 30-Minute Consultations
Now through April 2020, DG Winemaking is offering a 50% reduction in the 30-minute Mini-Consult fees. While these services are usually available at this rate to Darn Good Winemakers members and DG Winemaking clients only, I want to make them open and available for those of you that may need a touch of extra help with winery operations under the current situation.
Mini-Consults are:
30 Minute virtual or phone-based consultations
Individual time with Denise
An opportunity for you to get consultation without signing up for an annual consulting package
Available on an as-needed basis
Will receive follow-up notes from Denise at the conclusion of the meeting
Typically, $150, but for this time, they will be available for $75!
That's right!
You do not have to be a DG Winemaking client in order to sign up for Mini-Consults.
However, please be aware that all Mini-Consults, like all DG Winemaking services, are subject to the DG Winemaking Terms & Conditions and Privacy Policy. Prices for Mini-Consults will change after April 30th.
What do we cover during a Mini-Consult?
Here are some examples of things to discuss during a Mini-Consult:
How to improve a wine that has a problem
Create a plan of action for a problem wine
What to do with your wines during the COVID-19 pandemic
Review winery practices to ensure they meet a quality standard
How to reduce inventory of several wines
Styles of wine to make with what is currently available in inventory
How to conduct a specific analysis
Formulating a new wine
How to complete a specific wine operation
Ways to set up virtual interactions with customers
Improving your social media strategies
Among other needs in the cellar!
Please be aware that DG Winemaking does not provide consultation for vineyard management strategies.
What to expect during a Mini-Consult
It is okay to send Denise (denise@dgwinemaking.com) material to review ahead of time before the start of the Mini-Consult. If you would like to do this, please ensure the material reaches Denise at least 24-hours in advance.
If this is a new introduction, Denise will take some time to get some background on the need for the consultation.
Otherwise, you can ask your questions and Denise provides you with recommendations and suggestions for next steps.
At the conclusion of the Mini-Consult, Denise will put together what you covered in a Word document and send it to you. If she made any specific recommendations during the consult time, she would include links to further resources.
Need more time? If so, no problem. Denise will help you arrange further Mini-Consult time based on her schedule availability.
How to Schedule a Mini-Consult with Denise
Scheduling and payment are simple!
Simply review Denise's availability in the button, below, and sign up for a time slot that is conducive with your schedule.
Your payment secures your Mini-Consult appointment.
As always, if a conflict arises, please contact Denise (denise@dgwinemaking) as soon as possible. She can help you reschedule the Mini-Consult session at no extra fee.
Discounted Annual and NEW Pay-Per-Month Darn Good Winemakers Membership Rates
Through April 17th, you can use a $50-off coupon code, MARCH2020, for an annual Darn Good Winemakers membership, reducing this year's membership fee to $350 for the entire year.
Your one-time fee provides you with 12 months of membership, which includes:
Access to the growing vault of Darn Good Winemakers webinars
A new webinar posting each month with downloadable webinar notes for quick, on-the-run guidance
Bi-monthly exclusive email content that summarizes information reviewed in the live Q&A sessions, called Winemaking Advice Hours
Two Winemaking Advice Hours per month, Q&A sessions with Denise that never cost you an additional consultation fee
Plus, additional freebie printable Cellar Tools that Denise occasionally distributes to the group
At $350 per year, that breaks down to a ~$29/month investment.
Alternatively, investing in a year-long program may not be what you need right now. Therefore, I am not offering pay-per-month plans for Darn Good Winemaker memberships. You will receive all of the above, but have the option to opt out of the membership each month. Pay-per-month membership rates are $35 each month.
Discounted FDA Documentation Online Training
Through April 30th, you can purchase the FSMA Documentation for Wineries online training series for a reduced rate of $100 by using the coupon code, SUPPORT at checkout.
This 7-module class is usually $250 and goes through step-by-step instruction on how to write your FDA documentation required to meet the regulations outlined by FSMA. You receive lifetime access to this content after purchase. (Click on any module to purchase the entire course.)
The course curriculum includes how-to instructional videos that teach you how to write the FDA documentation required to adhere to FSMA. The current curriculum includes:
Introduction to FSMA and how it applies to wineries
How to write process flow diagrams
How to write winery-specific cGMPs
How to write standard operating procedures (SOPs) and sanitation SOPs (SSOPs)
How to implement an employee training program
Concepts for maintaining product and ingredient traceability
What to expect during a FSMA-related inspection