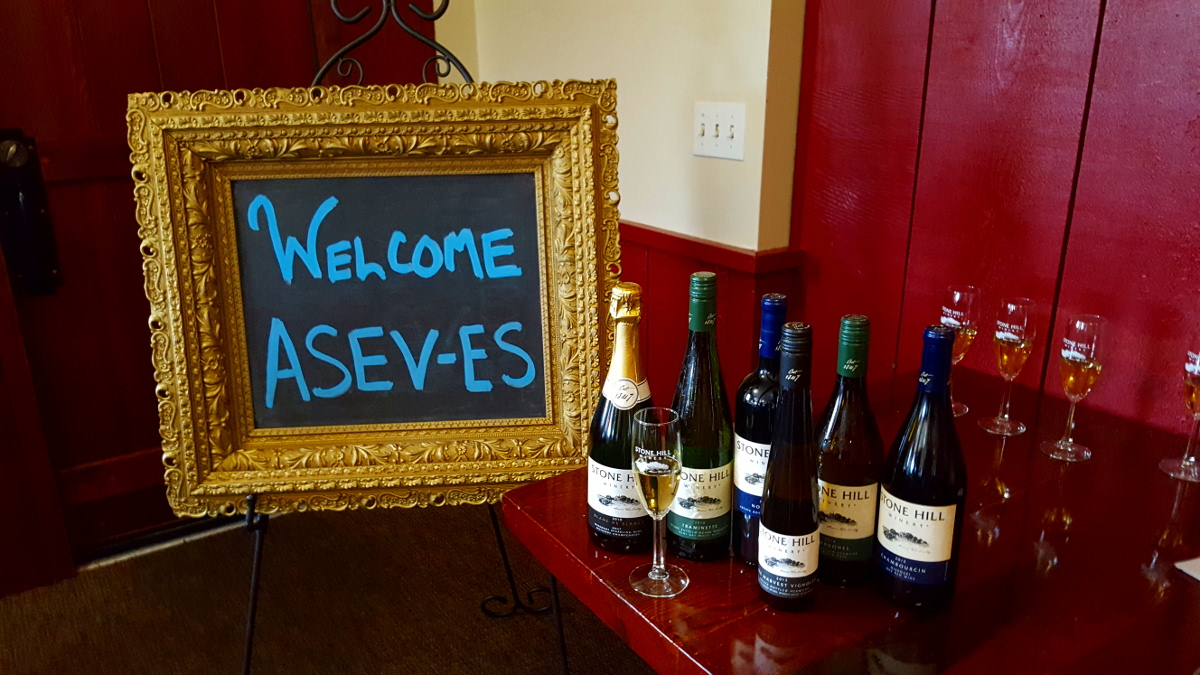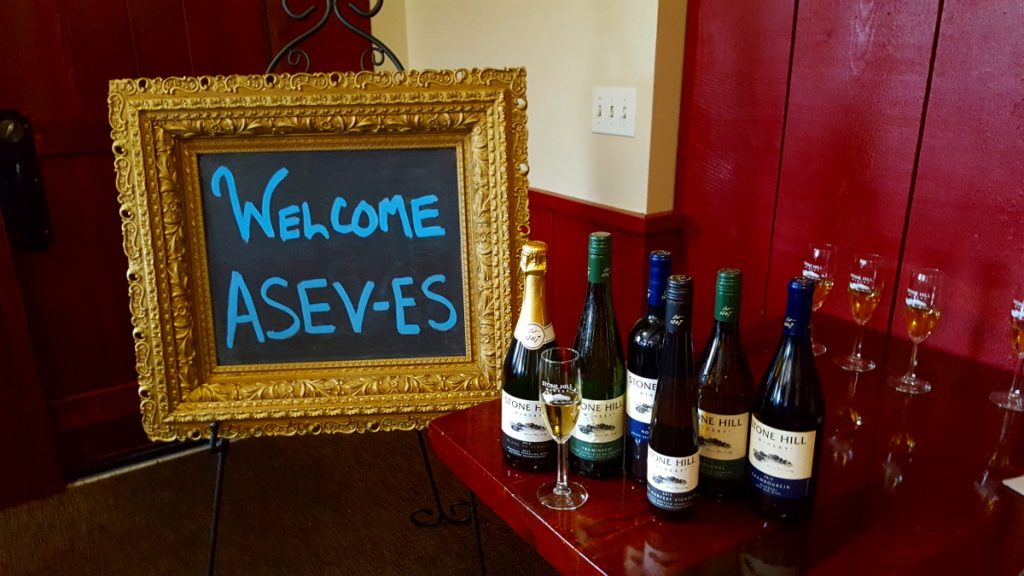 Being about a week away from the Eastern Winery Expo (EWE) in Pennsylvania, I thought it'd be nice to take a moment to reflect upon one place you'll see me volunteering my time: the ASEV-ES booth.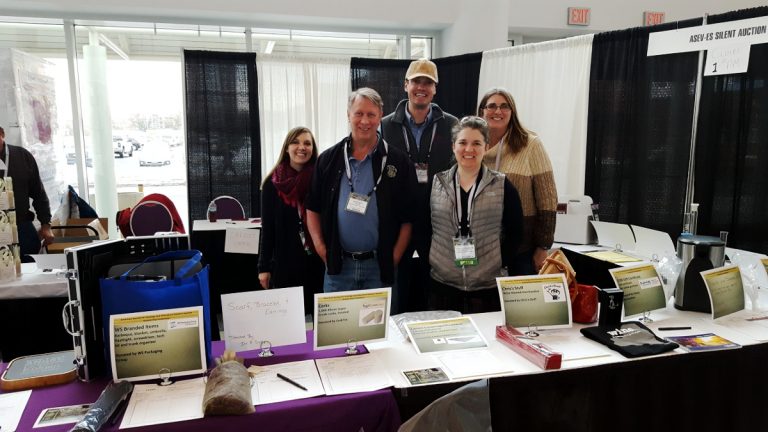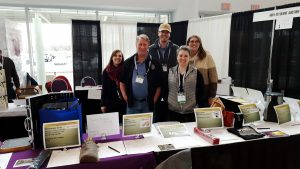 What is ASEV-ES and Their Role in the Eastern Wine Industry?
The American Society of Enology and Viticulture-Eastern Section (ASEV-ES) organization is a sub-section of the national ASEV organization. ASEV annually hosts both Unified and the ASEV National Conferences. Specifically, ASEV-ES covers the research needs of the grape and wine industries in all U.S. states and parts of Canada east of the continental divide. It's a large region!
The ASEV-ES mission is to:
"Provide forums for the presentation, discussion and publication (through the official journal of the ASEV) of such research and technology developments for the advancement of wines, and the solution of problems of specific interest to the enology and viticulture of grapes grown in the Eastern United States and Canada."
If your wine industry is east of the continental divide has a research institution studying viticulture and enology, it's likely that ASEV-ES has hosted your faculty at their annual conference. The annual conference acts as a platform for researchers and industry members to share research pertinent to our many growing industries. Due to the size of our audience, the ASEV-ES conference has traveled around the U.S. and Canada. This year, the ASEV-ES conference is coming to southeastern Pennsylvania in King of Prussia.
In addition to disseminating research specific to Eastern needs, ASEV-ES annually hosts a live and silent auction at the EWE conference. Auction revenue goes to supporting student scholarships in the fields of viticulture and enology.
Since ASEV-ES has a large research territory to cover, we receive a steady application rate from graduate student researchers focused on the fields of viticulture and enology.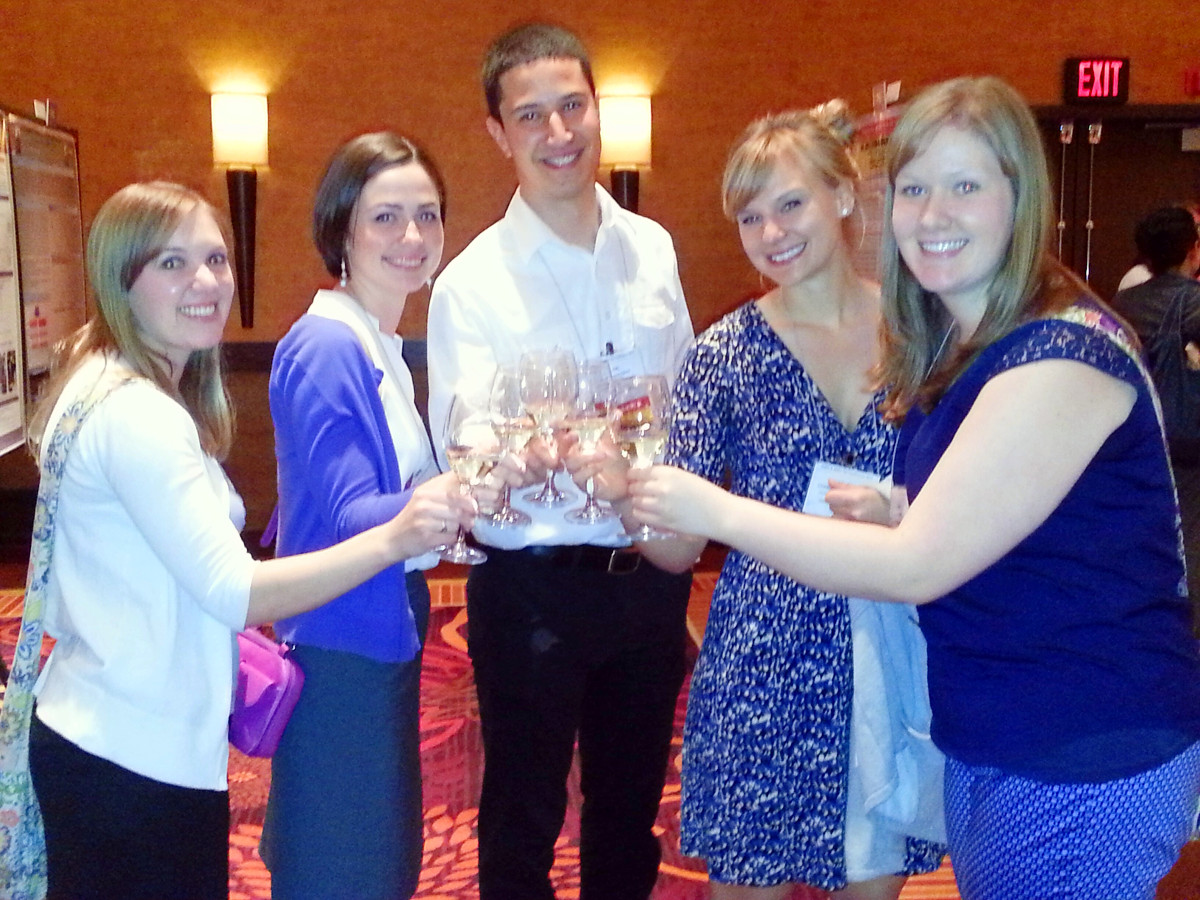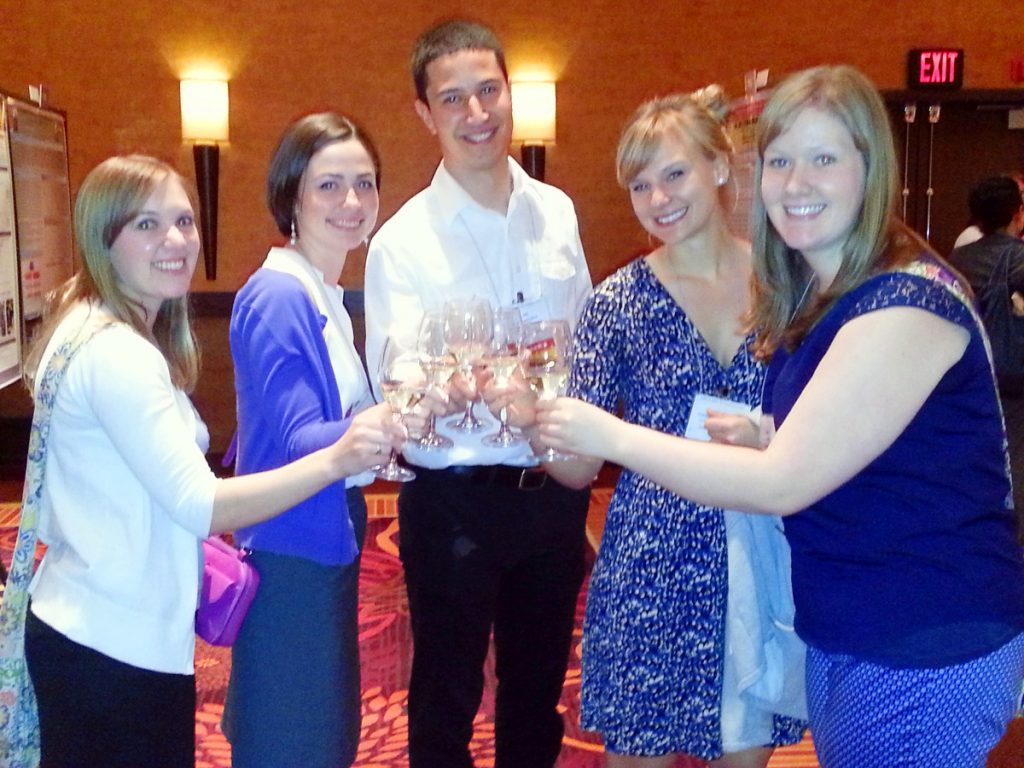 How do Student Scholarships Benefit the Industry?
Over the years, I've talked to many individuals that wonder how supporting the ASEV-ES scholarship fund impacts their winery. It's true that ASEV-ES tends to fly under the radar as most of our efforts are focused on building student scholarship funds and providing one annual conference per calendar year. It's easy to miss our busy year! However, in addition to the website, you can also follow all of our activities on Facebook. We would love to connect with your business!
Nonetheless, many supported students end up going into the fields of viticulture or enology, which ultimately end up connecting with wineries that previously supported them.
For example, Dr. Tony Wolf from Virginia Tech University is a world renowned professor of viticulture who is regularly relied upon by the Eastern U.S. industries. Today, Dr. Wolf helps new growers establish their vineyards and works with existing vineyard owners to enhance their production through his research and Extension efforts.
I'm pleased to say that Dr. Wolf was a 1984 ASEV-ES scholarship recipient. When asked what this scholarship meant to him, Dr. Wolf answered:
"The greatest benefit of the scholarship was likely my realization that those who nominated me and then selected me as an award recipient felt that I was deserving of the award. That's a huge confidence booster."
Renee Threlfall, Research Scientist at the University of Arkansas and Administrator for the ASEV-ES organization, has mentioned how ASEV-ES support affected her professional network. "It has been over 20 years since I became a part of the ASEV-Eastern section as a student and there are so many people that I met initially that I still interact with both personally and professionally."
My Experience with ASEV-ES
Likewise, I was awarded ASEV-ES scholarships in both 2007 and 2008. At that time, I enrolled with Virginia Tech University obtaining my M.S. degree. My research focused on aromatic development and sensory impacts of several grape varieties grown in Virginia. All of these projects have been successfully published through AJEV.
ASEV-ES connected me, early in my career, to professionals across the United States. It also introduced me to my "Eastern wine family," many of whom I worked with while I was employed with Penn State Extension. Those individuals have helped me develop my sensory skills and pushed me to obtain professional development post-graduation. I cannot imagine being a part of the eastern wine industry without the influence of ASEV-ES.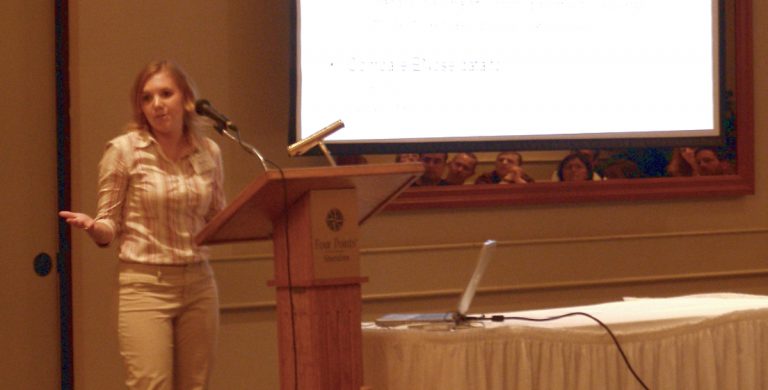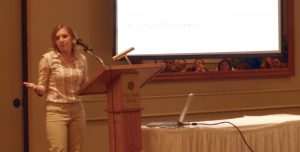 How are ASEV-ES Conferences Beneficial?
Part of the reason I still attend the ASEV-ES conferences today is because it has provided me with opportunities to experience many wine industries across the U.S. To date, I've had the pleasure of tasting wines from Texas, Virginia, Arkansas, Michigan, New York, Pennsylvania, Missouri, Colorado, Minnesota, and various regions of Canada all through ASEV-ES Conferences. It has been one of the sole ways I've dived into understanding wine style outside of what is taught through traditional V&E programs or through certifications like the WSET.
Today, I keep up with ASEV-ES to taste the local flavor associated with many industries across the U.S. In addition to tasting wines from Virginia at last year's conference, we were also introduced to several Pierce's Disease resistant grape variety wines. What a treat!
This year, I'm not only honored to be the chair of the ASEV-ES organization, but I will also get to share Pennsylvania's growing industry with fellow members. The 2018 ASEV-ES conference is coming to King of Prussia in July 2018! I look forward to sharing some updates with you about the content of this pending event.
The organization also helps me stay current with prevalent industry problems that many industries are facing, like high potassium challenges and red wine stability. It provides me with research and potential solutions that I later share with many of you.
Would You Like to Support ASEV-ES?
If you would like to consider donating directly to the ASEV-ES Scholarship fund, please visit our donation page here. No donation goes unappreciated. If you are interested in our silent- and live-auctions, please visit us at the up-coming EWE conference. We hope to see you there!