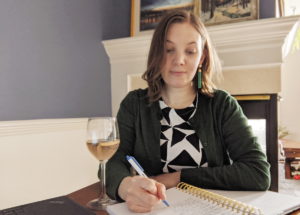 Releasing the 2021 Winemaking Goals and Ambitions worksheet!
Take some time to reflect on the 2020 vintage and plan for 2021! The 2021 Winemaking Goals and Ambitions Worksheet will help winemakers identify needs, points of growth, and organize plans for the future vintage. Inside this FREE worksheet, vintners will:
Identify challenges from 2020
List equipment that needs repaired this year
Identify what went well in the cellar during 2020
Brainstorm ways to improve efficiency in the cellar
Determine wine stylistic goals for 2021
Discover what new information you're searching for as a winemaker
Review best practices for the cellar
Receive a list of resources and next steps
Download Your Copy of the 2021 Winemaking Goals & Ambitions Worksheet by clicking the "Download" Button below!