The downloadable spreadsheet is available in both an Excel and PDF format.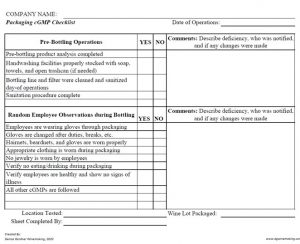 The PDF format can be printed and easily attached to a cellar clipboard or inserted into the cellar record keeping binder to retain adequate QA/QC data related to pre-bottling, during bottling, and after bottling operations.
For more information on how to use this spreadsheet, and optimize its use for your winery, please watch the "Wine Bottling QA/QC" webinar or download the webinar notes. Both are available for DG Winemaking clients and Darn Good Winemakers members.
…