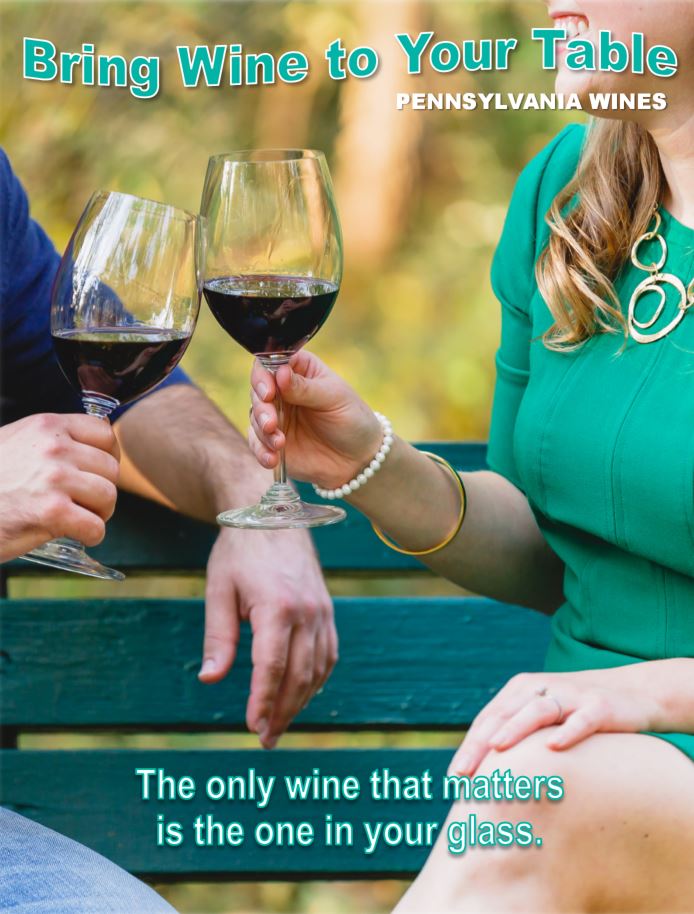 Download PDF of the Family Meal Wine Pairing Guide
What is this?
A free, printable food-and-wine pairing guide, featuring:
9 every-day-meals (e.g., tacos, sandwiches)
4 Pennsylvania wines I suggest pairing with that meal
2 nationally distributed wines you could find anywhere
2 Sangria recipes in case you don't like my suggestions
How do I use this?
Print it out or save to your smart phone. Take the guide with you while searching for a local wine to pair with dinner.
How is this different from other wine-and-food pairing suggestions?
The focus is on Pennsylvania wine to help you get to know a few of the best producers in the state. I give you the winery name and wine name (e.g., "Chambourcin" or "Trio") so you know exactly what to purchase.
Plus, each wine is identified by a price point, so you know what to expect before you buy it!
Here's to bringing a glass of wine to your table…