A Note about the Som Series
There's something about that 9-letter word, sommelier, which turns your average wine drinker into a sudden beer drinker at the very mention of their presence.
Let's face it: the world of wine can be intimidating. Sometimes I hear wine discussion and judgment within groups of people and I internally cringe. It reminds me of walking into an art museum and not knowing the difference between modern and abstract art (obviously, I do not!).
The extent of perceived depth required to make the "correct" wine selection is so daunting, that many wine lovers dread purchasing wines for family and friends or even selecting a wine for a nice dinner out at a fine restaurant.
I get it. For me, wine is not intimidating. My seventeen years of exposure to wine language doesn't really rock my gourd anymore. Sometimes people like my wine picks and sometimes people do not. I'm here to tell you, that's okay! Scientifically speaking, we all have varying degrees of taste abilities and what we perceive or what tastes we like really varies from person to person. The fun of wine, however, is the options, the fingerprint of history, and the moments that can radiate from a glass.
That is why, in my "Som Series" of blog posts, I hope to show you how fun wine can be. I'll break down my sommelier (aka "som" pronounced like "sawm"… like "yawn" but with a 's' and a 'm') experiences into 2 parts: one for your every-day wine lover and one for someone that would enjoy more detailed information. From these explanations, I hope 2 things emerge:
You'll find fun new wines to explore or new ways to incorporate wine into your meals.
You'll consider me when as your consultant when you need "som" help!
And with that…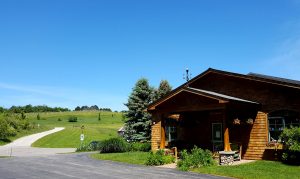 One of my favorite parts about wine is the opportunity to discover wines previously unknown. While many of the wines we see in grocery stores and large wine stores are familiar, sometimes I come across wines that haven't been previously "discovered" by big-name wine experts.
The major wine-producing regions of the U.S. (California, Oregon, and Washington) offer a plethora of wines that are sure to tickle most people's taste buds. Within those regions are bulk-produced brands that line grocery shelves providing numerous wine selections to keep us occupied for a lifetime. Nonetheless, I still feel quite excited discovering a wine I have not previously heard of or tasted before.
I recently explored the Michigan wine industry, specifically the Leelanau Peninsula and Old Mission Peninsula wine regions of northern Michigan. My exploration was spurred by an opportunity to pair some local wines for a formal wedding rehearsal dinner. To choose wines, I obviously had to do a bit of tasting to become more familiar with a region I barely knew!
According to michiganwines.com, the website hosted by the Michigan Grape and Wine Industry Council, the state of Michigan has over 13,700 acres of land under vines. About 22% of the vine acreage is committed to wine grapes, producing about 2.7 million gallons of wine annually. This equates to a sizeable economic impact. And, like many emerging U.S. wine regions, it isn't hard to find a number of wine professionals that praise the quality of wines produced in the state.
Like many other states, Michigan produces traditional European (think Riesling, Chardonnay, and Cabernet Sauvignon), hybrid (think Chambourcin, Marquette, and Chardonel), and native (think Concord and Niagara) wine grape varieties. While the number of wine grape cultivars offers a ton of wine diversity, it can also provide challenges for consumers to identify individual wine preferences.
It's important to remember that the same grape variety name (i.e., Merlot, Chardonnay) offer different aroma and flavor profiles dependent on where the grapes are grown. (If you need a refresher on this concept, check out my Article and blog post about wines produced east of the Rocky Mountains.) This means that a Chardonnay wine in which grapes were grown in California may taste differently than a Chardonnay wine produced from grapes grown in Michigan, Pennsylvania, France, and so forth. It's a pretty unique component associated with wine. If it makes you overwhelmed, don't worry. This is what tasting rooms are for: to discover what you like!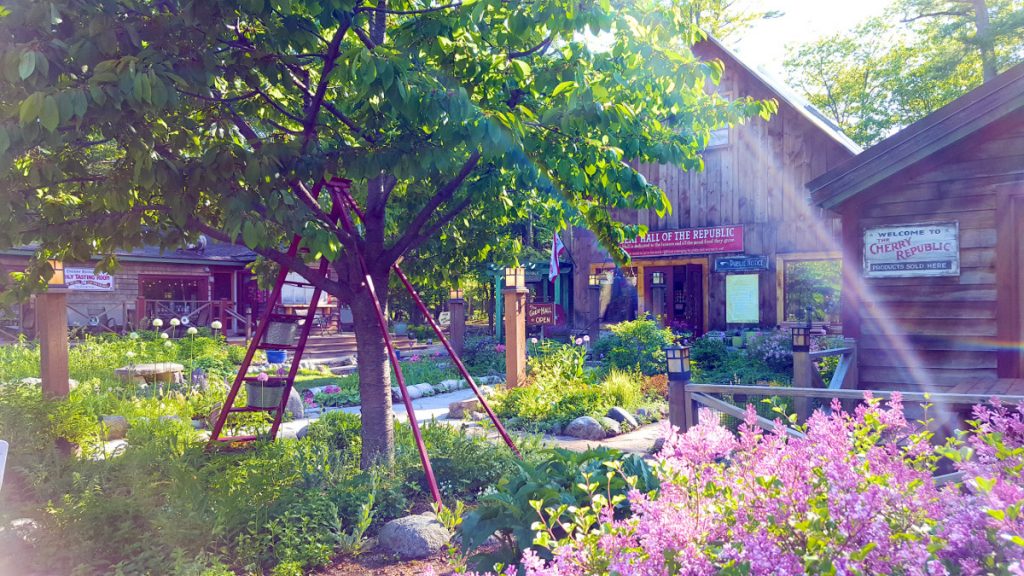 For this rehearsal dinner, the dinner provided was from an Italian-inspired menu, offering various options for guests. At the request of the bride and groom, we combined local favorite wines with traditional Italian wines to complete the entire meal. The result was a tasty evening filled with endless glasses of wine, a delicious meal, and many heartfelt memories.
An Italian-Inspired Food and Wine Dinner in Northern Michigan
Hor D'ouerves: Assorted Charcuterie with Cheeses and Olives; Vine Ripened Tomato, Basil, and Mozzarella Bruschetta; White Wine and Basil-Garlic Moosabec Mussels
Salad: Field Greens Salad with a Dijon Mustard Vinaigrette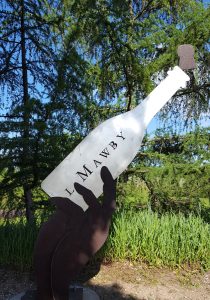 Every-Day Wine Lover (EWL): When a variety of foods presents itself, always choose a Brut-style sparkling wine. And, if you know there is a local producer of bubbly, even better!
More Detail: This was actually an easy wine pairing. The one Michigan producer I am fairly familiar with is L. Mawby, a sparkling wine-focused operation. If you love bubbles, then this is one producer you'll want to learn more about!
Without knowing the exact content of charcuterie and cheeses that we'd receive at dinner, we needed a versatile wine that could pair with anything. Of course, my go-to solution for versatile wines is almost always a sparkling. It's an easy solution that rarely disappoints.
Plus, the crispness of the wine would be an easy complement to the steamed mussels. I should note, you can also pair mussels with vibrant, unoaked white wines or rosés.
The second large contributor to this course was the salad with a savory, sour vinaigrette. These are always difficult pairings. If you're a fan of my Som Series, you know I also almost always choose a bubbly for a salad. Because the wine is carbonated, it will have an uplifting effect on the fresh greens instead of competing with the "green" lettuce flavors. I commonly find this to be my preferred wine selection for fresh, green salads.
The M. Lawrence US was the "house" sparkling wine for the restaurant that hosted dinner. US is a great, all-around, classic sparkling wine. It's not too fruity and not too Champagne-y. (That's not an actual word, but I'm using this term to emphasize just how neutral-flavored and wine-like the US sparkling wine actually is when you taste it.) L. Mawby advertises it as being "stonefruit" flavored, and I can "see" the fleshy parts of cherries, peaches, and plums pop from this wine. The neutrality of this wine makes it so versatile when pairing with food. But, we could have easily paired these courses with a few of my other L. Mawby favorites including: Blanc de Blancs, Tradition, and Grace.
Entrée: Filet Mignon with Thyme and Garlic; Poached Icelandic Salmon Filet with Asparagus, Tomato, Dill, and Cream; House Made Ravioli Filled with Ricotta and Spinach in Light Red-Cream Sauce
White Wine: Aurora Cellars Semi Dry Riesling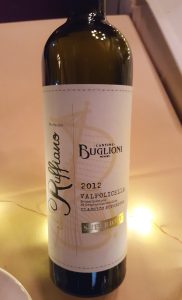 Red Wine: Ruffiano Cantine Buglioni Winery 2012 Valpolicella
EWL: Each guest had the opportunity to pick an entrée, and therefore, I provided them with two choices for their wine. The Semi Dry Riesling provided a hint of sweetness for those guests that prefer sweeter wines in general.
Valpolicella is big enough to pair with the juicy, tender filet mignon. It's also light and aromatic enough to pair with a salmon filet topped with a creamy sauce. The Riesling would be an obvious choice for the pasta; though, because the pasta is in a red sauce, it could also be paired with the red wine. Same is true for the salmon: the creamy sauce provides an opportunity for the white wine.
More Detail: Both the Salmon and the Ravioli could swing for a red or white wine pairing here. The flavor associated with the ingredient details, like the sauce, could make one a better selection over the other. Nonetheless, when there are multiple guests at a table filled with various entrées, I like to provide, at minimum, a red and white wine option.
The filet mignon naturally falls towards a red wine selection. I like the Valpolicella with filet mignon, as it is a softer, full-bodied red wine compared to many tannic Cabernets. This seems to supplement the tender, buttery nature of the filet instead of overpowering it.
The challenges with the salmon and the ravioli is that they both have green flavors in the recipe (asparagus and dill in the salmon's sauce and spinach in the ravioli). Sometimes this can clash with fruity red wines. Other times, the green flavor is nuanced and may not rattle the wine-and-food pairing.
For this reason, one may lean towards the Riesling, which was delightfully pleasant. It's important to note that both dishes also contain tomatoes, which are naturally acidic ingredients. In this case, it is usually a good idea to pick a slightly more acidic wine here, regardless of color, to avoid having the wine taste flabby.
The Semi Dry Riesling from Aurora Cellars in Michigan, is another lovely local wine selection. Their Riesling routinely expresses what people love about Rieslings: fresh, fruity flavor pop and a touch of sweetness. This wine had a nice intensity of fresh peaches, stone fruit, and hints of pineapple. It's the type of wine perfect for spring and summer days. Regardless of how it pairs with the actual meal is probably besides the point. It's delightful to sip on no matter what the setting may be.
Dessert: A dessert sampling of various desserts
Wine: Cocchi Brachetto D'Acqui (Sweet Sparkling Wine)
EWL: No matter what the dessert may be, always choose a sweeter wine. This keeps the wine from tasting flat, bitter, and dull during the dessert portion of dinner.
More Detail: Prior to the dinner, we had no idea what the dessert options would be, so I felt the pressure to pick a versatile dessert wine.
I opted for the Brachetto D'Acqui, a sweet sparkling red wine from the Piedmont region of Italy. The wine stuck to the Italian-inspired dinner theme and is sweet enough to accompany several dessert options. The wine bursts of bright red cherry flavors and is hinted with rose petal nuances. We served the wine slightly chilled. Many guests find having the sweeter wine at the end of the meal quite delightful. From my perspective, it's always fun to see people ask, "Do they make red sparkling wines?" Yes. Yes, they do, and they are richly divine.