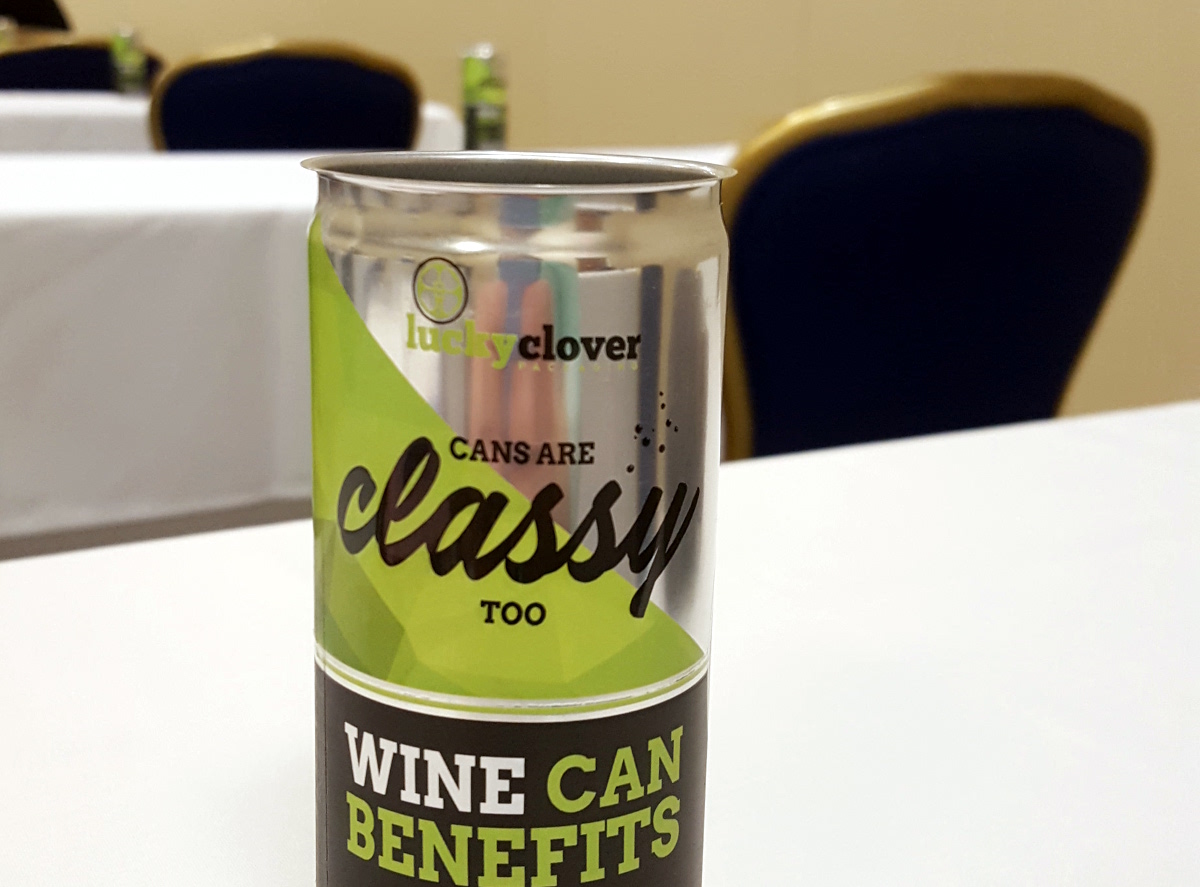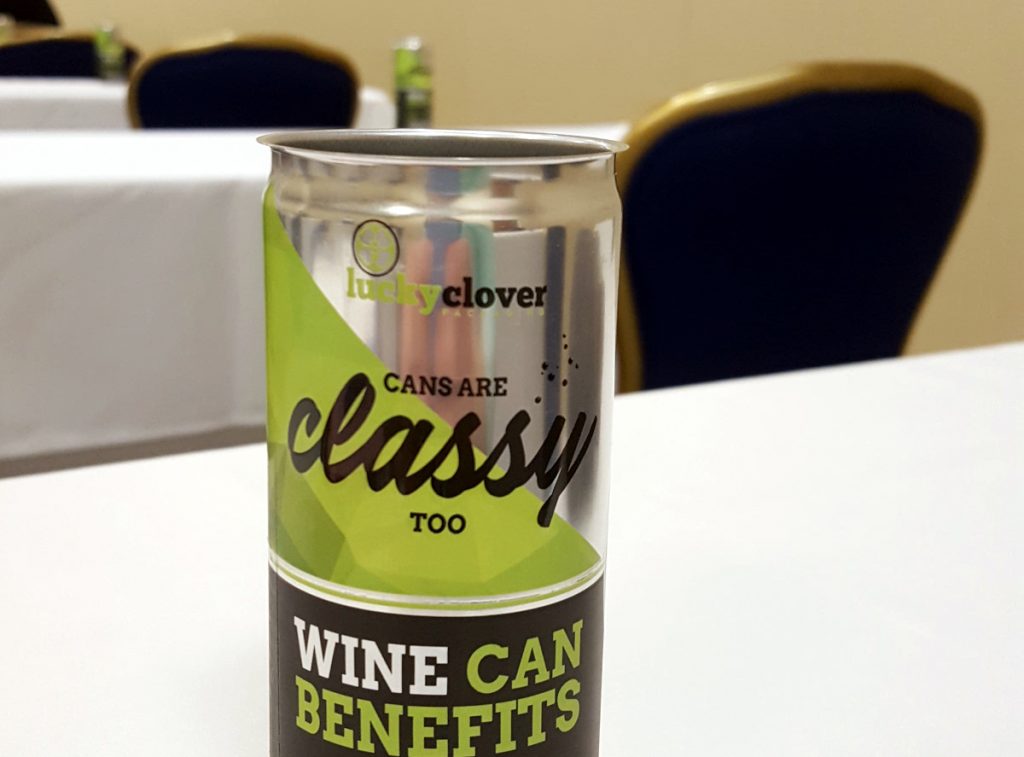 In July 2020, Wine Spectator (referenced, below) released that the wine-in-can market was worth $183.6 million. It's an actively growing sector of the wine industry, and a market that wineries of all sizes are exploring.
From a production perspective, can packages offer some challenges to the winemaker. Cans are an alternative form of packaging, a transition from the traditional glass bottle that wine has been packaged in for decades. Although cans are currently on trend, the change in packaging environment can lead to wine quality degradation if careful consideration for the end packaging is not considered during production. These wine quality losses include:
Loss of aromatics or flavor or a combination of both.
Development of hydrogen sulfide (rotten egg or hardboiled egg aroma).
Growth of anaerobic spoilage microorganisms post-packaging (microorganisms that require little to no oxygen for growth).
Shortened shelf-life compared to wine-in-bottle.
Winemakers can minimize the incidence of some of these issues when selecting a can liner suitable for their wine(s) and by altering production steps to better suit wine packaged in cans.
Wine-in-Cans and Can Liners
One of the primary challenges with wine-in-cans is the substitution of a BPA-liner for a BPA-free liner. Aluminum cans are interiorly coated with a plastic polymer liner. This liner inhibits the wine from coming in direct contact with the aluminum, which can lead to corrosion. However, much like wine-in-bag, wine-in-cans will ultimately interact with the polymer liner.
The most used can liners were composed of the polymer, BPA. BPA was preferred due to its high performance in maintaining liner properties between the product and the metal can. In order to meet consumer preferences, the desire to find BPA-alternatives has become desirable in the food and beverage industries.
The wine industry is no exception as many wineries seek to package wine-in-cans using BPA-free alternative liners in their cans. The issue with this is that each liner will provide varying performance with the wines packaged in cans. One liner that may be a suitable substitute for one wine may not perform well with another wine. Or, one or more of the quality issues listed above may occur as a result of its use.
What can a winemaker do to optimize wine-in-can quality?
To preserve wine quality, winemakers may find additional wine testing valuable before deciding to package the wine in cans. Some wines may be more suitable for cans than others. For example, while the trend has been to package white and rosé wines in cans, Dr. Gavin Sacks (Cornell University) has noted that red wines packaged in cans tend to have fewer hydrogen sulfide issues post-packaging (Enartis 2020 webinar, referenced below).
Furthermore, taking care of checking for microorganisms that can thrive in environments without oxygen (or very little oxygen) may be of interest to the winemaker. As cans provide an anaerobic environment, wines should be evaluated for potential post-packaging spoilage. For example, lactic acid bacteria may be a post-packaging risk in a can. Thus, evaluating that malolactic fermentation is complete and that the wine is free from lactic acid bacteria could be valuable quality control methods. Or, the use of antimicrobials that are not commonly used in wines packaged in glass bottles may be another possible option.
For winemakers that can retain control of production from grapes to can, altering production operations, including wine additives, may be essential to enhance wine quality post-packaging. This requires awareness of potential issues, familiarity with the wine being produced, and insight from the can supplier on potential challenges with the wine packaged in their cans.
This month, DGWinemaking released the webinar and webinar notes, "Canning Wines and Hard Ciders: Observations, Tips, and Resources."
This webinar reviews:
What current research and industry insights tells us about wines packaged in cans.
A brief review of cans as a package.
How can packaging differs from glass bottle packaging.
Chemical parameters of the wine can suppliers may evaluate before approving the wine for cans.
Microbial risks for wines in cans and how to evaluate the wine pre-canning to assess risk.
Sources of hydrogen sulfide in wine and ways to minimize its incidence for wines-in-cans.
QA/QC recommendations for mobile canners and canners for hire.
Information access is available to DGW Insider or DGW Elite members and consulting clients whenever it is convenient for them. DG Winemaking is currently accepting new DGW Elite members now through the end of January 2021. More information on each service can be found on the Services for Winemakers page.
Resources
Wine Spectator Article: https://www.winespectator.com/articles/canned-wine-sales-are-bursting-at-the-seams
Enartis 2020 Webinar featuring Dr. Gavin Sacks: https://www.enartis.com/en-us/video-and-webinar/canned-wine-part-2-new-information-on-the-impact-of-so2-for-canned-beverages/
Enartis 2020 Webinar on Canning: https://www.enartis.com/en-us/video-and-webinar/canned-wine-new-information-for-preparing-wines-for-canning/