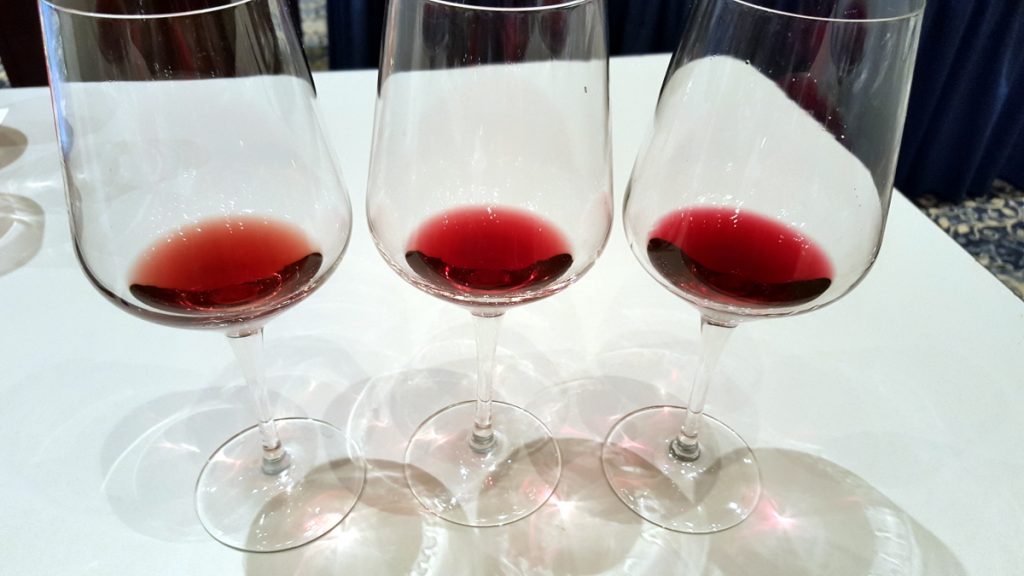 During my time with Penn State Extension, one of the most common problems I found in red wines was related to stability. Specifically, many wine producers were facing unusually high pH's with varying levels of total acidity (TA). The increased pH caused a number of issues for otherwise normal wines:
Red wine color instability
Odd color hues
Unpleasant aromas and flavors associated with the wine
Difficulty maintaining microbial stability
A lack of varietal character
Over time, many producers that faced high pH issues also found that they experienced high potassium retention in their fruit. Dr. Michela Centinari, from Penn State University, addressed this issue from a viticulture perspective while I discussed practices we were using for research winemaking practices in two separate "Wine & Grapes U." blog posts via Penn State Extension.
Additionally, some of our work was published in a past Wines & Vines article. While I was still at Penn State, Carl Helrich, winemaker and owner of Allegro Winery, and I worked together to transform these wine trials to a commercially acceptable level. We developed a series of deacidification trials and found potential working with high potassium/high pH fruit.
Nonetheless, this approach is not ideal and high pH issues remain prevalent. With a heavy understanding of chemistry required, this problem can be difficult for many wine producers not only in Pennsylvania, but throughout many regions in the Midwest and Southern U.S.
2018 Conference to Address High pH
After several years of planning, I'm pleased to announce that the 2018 American Society of Enology and Viticulture – Eastern Section (ASEV-ES) Conference will address high pH in the vineyard and winery. The conference, held in King of Prussia (PA), is held July 9 – 11, 2018. July 9th includes a regional tour while the 10th and 11th are designated for conference sessions. The afternoon of the 11th will feature a focused session on high pH in the East.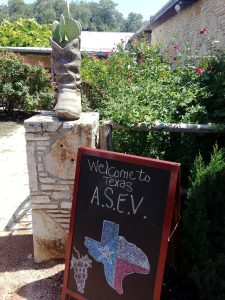 With sponsorship from the PA Wine Marketing and Research Board (PA WMRB), the ASEV-ES organization invited internationally renowned experts to speak towards high pH in the vineyard and cellar. "Taming High pH in the East," offers an exciting program, addressing viticulture and enology practices associated with the high pH.
Dr. Tony Wolf, Virginia Tech University, and Fritz Westover, Westover Vineyard Advising, will review the current understanding of high pH fruit and potassium retention in grapevines. Tony will discuss past and current research while Fritz will provide practical solutions for grape growers.
Geoff Cowey, Senior Oenologist at the Australian Wine Research Institute (AWRI) will focus on the role of acidity in wine. Bringing over 20 years of winemaking experience to the table, his presentation will dive into juice and wine data with and without high pH problems. As potassium retention is a problem faced in the Australian wine industry, Geoff will also dive into potential solutions for smaller (<10,000 cases annually) winemaking operations.
Dr. James Kennedy from Polyphenolics and Canandaigua Concentrate (Constellation Brands) will finish the program with a focus on polyphenolic and color stability in high pH wines. For those wineries making premium wines, Jim's presentation should entertain solutions for long-term stability during wine aging. As a prominent leader in one of the largest wine companies of the world, Jim provides a plethora of knowledge and experience that is sure to provide insight for all winemakers tackling high pH wine production.
Given the cost to bring in such expertise, this truly is an once-in-a-lifetime opportunity for local industry members.
Attendance Incentive for Pennsylvania Industry Members
As previously stated, the PA WMRB has sponsored a portion of the 2018 ASEV-ES Conference in King of Prussia.
With their sponsorship, all Pennsylvania winery and vineyard employees will receive a discounted registration rate to attend the 2018 ASEV-ES Conference.
Pennsylvania wine industry members with interest in the program should register for the conference using the ES Member rate.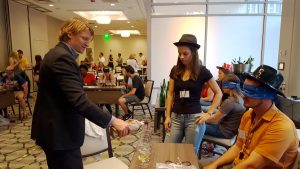 ASEV-ES Conference Registration
The 2018 Conference, July 9th – 11th, includes a number of events available in an ala carte style.
Registration for the PA industry tour, featuring Galen Glen Winery, Setter Ridge Vineyards, and Pinnacle Ridge Winery has a separate registration fee ($100/registrant).
Conference registration, including the Oenolympics Reception and "Taming High pH in the East" workshop, for PA wine industry members and ASEV-ES members is $150. For all non-members, registration is $275. Late registration (after July 2nd) fees do apply.
Spouse and guest tickets are available for Oenolympics.
While trying wines you may have never seen before, the Oenolympics competition is a fun, educational competition among viticulture and enology graduate students. I did hear that there may be a faculty team this year as well. May the best team win! During the competition, wine tasting and networking opportunities exist for all attendees. The Oenolympics Reception will feature a traditional plethora of "wines from the East," which includes any winemaking region east of the Continental Divide.
All guests also have the opportunity to join us for the ASEV-ES Sparkling Wine Reception and Awards Banquet Dinner ($75) after the close of the industry workshop on July 11th. This year's program will feature premium wines from the Pennsylvania wine industry.
For more information on the tentative agenda, please visit this website page.
For online registration, please go here. A print-out registration option is available here.
Visiting King of Prussia
If you are not from the King of Prussia area, there is a conference hotel block available at the Crown Plaza: Philadelphia-King of Prussia hotel (260 Mall Blvd., King of Prussia). The room rate is $129/night and the reduced rate will end June 14th.
While King of Prussia Mall is a big attraction for the area (and directly across the street from the conference hotel), I would encourage guests to check out Valley Forge National Historic Park. It's worth an early morning run through the park or a mid-day stop at the Visitor Center. Rich with Revolutionary War history, it's a beautiful site any time of year. Its location is 3 miles away from the conference hotel.
While in King of Prussia, you're close to a number of restaurants that support local wineries. Here are a few places I can recommend with local wines on the wine list:
Nectar (1091 Lancaster Ave., Berwyn, PA) If you see the sommelier, Scott, make sure you tell him you're a local wine fan!
McKenzies Brew House (324 W Swedesford Rd., Berwyn, PA)
Or take a local wine to one of my favorite BYOB's, Alfredo Italian BYO (668 Lancaster Ave., Berwyn, PA).
About ASEV-ES
ASEV-ES is a regional sub-organization of ASEV (the organization that brings you Unified and AJEV).
The purpose of ASEV-ES is to provide forums for discussion and presentation of research and technology associated with enology and viticulture advancement.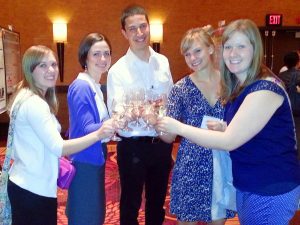 ASEV-ES covers the geographical boundaries of the U.S. and Canada east of the Continental Divide. This is, of course, a diverse group of wine grape growing and producing regions.
In addition to providing an annual conference, which circles wine regions throughout their geographic region, they also raise money to support graduate student scholarships within that area. These fundraising efforts are most notice at EWE. Many industry members have benefited from ASEV-ES's scholarships at one point in time, myself included. This circle of support has proliferated a number of individuals into active, successful wine careers. You can follow the ASEV-ES's current scholarship recipients, as well as their current activities, on their Facebook page. If you are interested in contributing to the ASEV-ES scholarship fund, please consider donating here (scroll down to "Donate to the Scholarship Fund").
I hope to see you at the 2018 Conference.