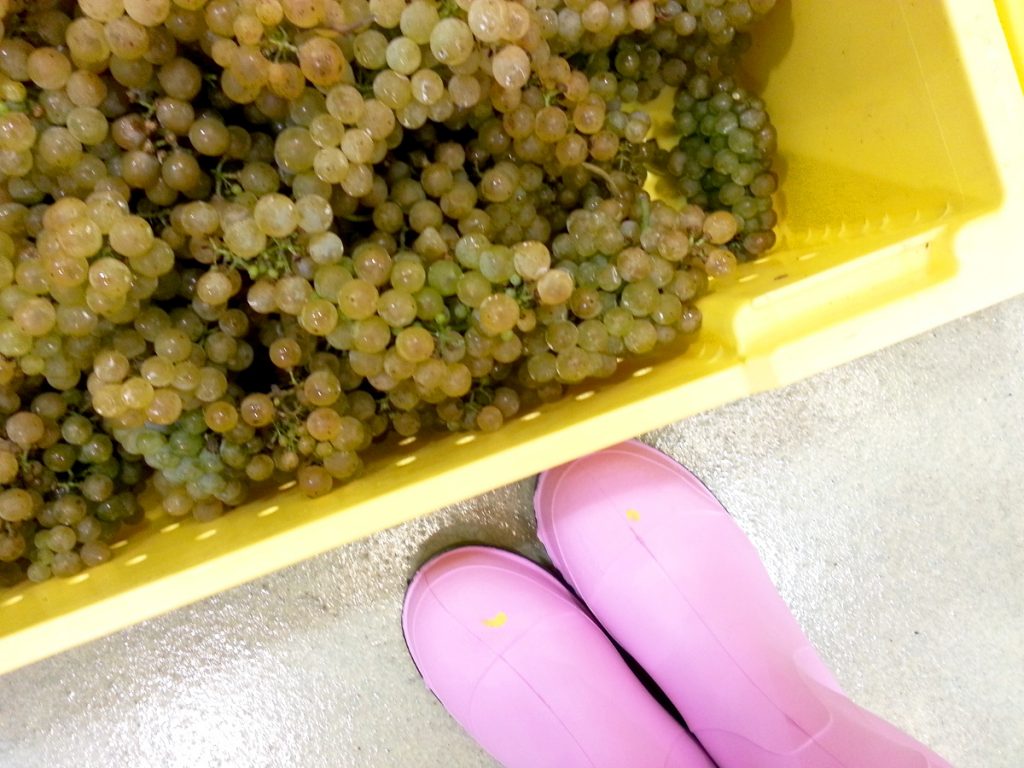 Planning, though time consuming, can be your best friend during the hectic harvest season. Taking the appropriate action steps to think through your winemaking production process is a game changer. As head winemaker or general manager, writing down and documenting your winemaking process for cellar employees can
Improve your management practices
Enhance communication
Get everyone on the same page
Provide you more time to focus on other or additional objectives
Ensure your process is carried out properly
Get Your Harvest Must-Haves
Being in the "east" means accessibility to wine supply stores or analytical laboratories is limited, at best. If a problem arises in the cellar, it can be expensive to order necessary supplies. Between the cost of an actual item plus expedited shipping, it's easy to spend money quickly when you're in a pinch.
Therefore, I've created a list of 14 must-have items by the time harvest begins, which are now accessible to DGW Community Members.
While fermentation supply options are endless, having the key essentials can go a long way during the hectic harvest season.
Need some simple solutions for minimizing your harvest stress?
Prepare as much as possible before the first lot of grapes arrives. This includes checking that equipment is in good working condition, tanks are pre-cleaned and sanitized
Bottling for the season should be completed before harvest begins.
Review your fermentation supply inventory. Make sure you have regularly needed tools like sampling containers, hydrometers, hydrometer cylinders, etc.
Prepare a way to effectively maintain fermentation records. You will forget details within a few minutes after making a decision. If you have to create a notebook each year, take the time to do this so that you know exactly what happened to each wine. Plus, this is a great way to maintain FSMA compliance.
Order scrub brushes to physically and fully remove debris after each harvest run on your processing equipment. This is not only the easiest time to get sugars and solids off of equipment, but it also improves your sanitation practices.
If you need more tools for pre- and post-harvest planning, consider joining the DGW Community. There, you'll find timelines that break down individual organizational steps to minimize the work load during harvest.
Pre-Plan Your Fermentation Processes
One tool I have been using for years is step-by-step processing guides to help people know:
The order of specific processing steps.
At which step analytical samples should get collected and what analysis to run.
When to make product additions and at what dosage rate for a specific processing step.
If additional stylistic options exist for that processing step.
These fermentation templates can be specific to each wine and class (style) of wine produced, or be generic to enhance production understanding among all cellar employees. They've become incredibly helpful in operations in which employees perform a multitude of tasks and improving efficiency for the entire team.
I've created four primary fermentation production templates that are now open to the DGW Community. These four templates cover:
Templates can be altered for instructions specific to a winery's operations. For example, I've noted when to make enzyme additions. The winemaker can further add a specific enzyme and its dosage rate to that spot in the process flow diagram.
Such planning pulls the guess work out of the process flow for cellar employees. This can be especially important for winemakers that "wear multiple hats," or for operations that hire seasonal employees who require adequate training on procedures and processes.
How Do You Decrease Harvest Stress?
Over the years, I've met many cellar employees and winemakers that try to minimize harvest's chaos in many ways. Ranging from weekly team meetings to mandatory breaks, I've witnessed a multitude of solutions that transform a busy time into the culture of a winery.
One trick I learned in my graduate research years was the power of photography to document fruit condition. For research, we took photos of each lug and isolated a sample of clusters to show disease presence (if any) and fruit ripeness. It may not be practical to take photos of macro bins filled with fruit. However, taking a small sample of clusters may be helpful in terms of retaining important information about fruit condition "in the moment."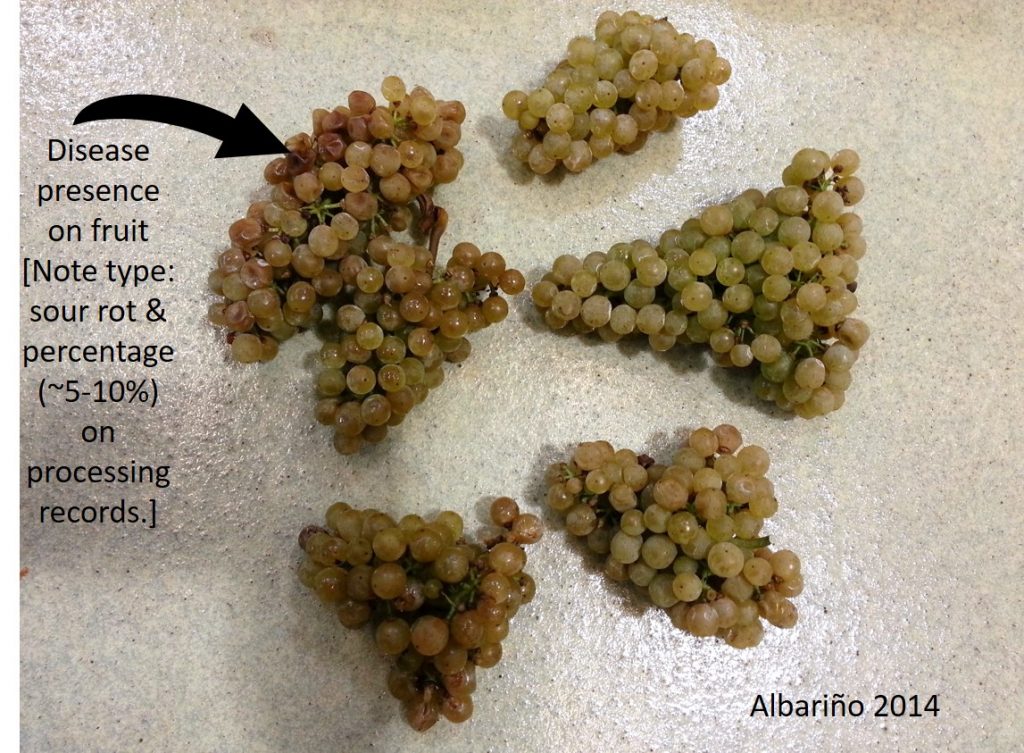 Other effective stress relievers for small- to medium-sized wineries include:
Setting up harvest equipment the night before grapes arrive.
Music.
Group lunch breaks to recharge and treating employees to lunch.
Using two people to complete one task before going onto the next task saves time, retains physical stamina, and improves morale.
Identifying one person to update fermentation records on the computer weekly.
Use of cold rooms to spread out processing.
I would love to hear what your stress mitigation techniques are during the harvest season! Please send me a note (info@dgwinemaking.com) or leave me a comment on Instagram or Facebook.