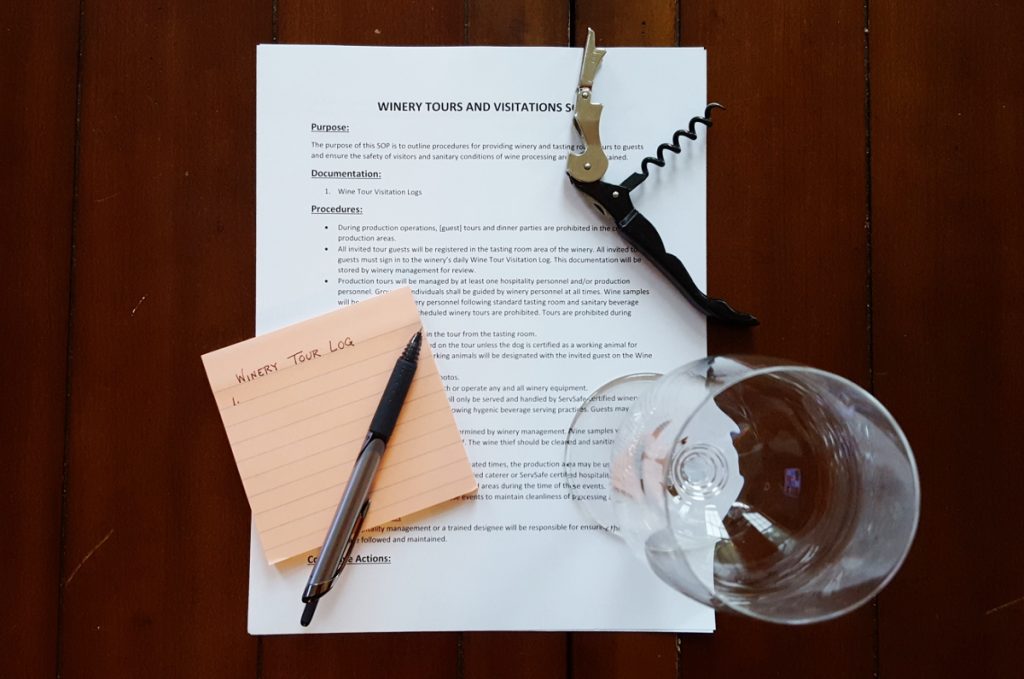 Did you miss the FDA Compliance Training webinar series?
Not to worry!
Now you can take the entire course on your own time in the comfort of your home. You can find the entire series available within the "Training Videos" section of the DGW Learning Center.
http://www.dgwinemaking.com/winemakers/portfolio-type/video/You simply cannot do FDA compliance documentation alone. DGW is a great coach. Do her homework and YOUR work will be done too." – Audrey Gambino, Villa Milagro Vineyards
What is the FDA Compliance Documentation Training for?
Over the past year, I've been addressing the Food Safety Modernization Act (FSMA) regulation and how it pertains to wineries.
Wineries registered with the FDA will be subject to FDA compliance. Several wineries have previously been inspected by the FDA or state inspectors acting on the FDA's behalf.
The regulation puts the onus on the winery to prepare their own set of documentation. This can be confusing for many wineries unfamiliar with the language and reasoning behind FSMA.
Therefore, this online course reviews the appropriate set of documentation or practices that FDA inspectors expect from wineries:
How to write Process Flow Diagrams
How to write Current Good Manufacturing Practices (cGMPs) specific for the winery
How to write Standard Operating Procedures (SOPs) and Sanitation Standard Operating Procedures (SSOPs)
How to develop and document an employee training program
Basic steps in developing better traceability practices within the winery
The FDA Compliance Documentation Training is definitely worth the price. The examples shown through the lectures are invaluable." – Dwight Crevelt, 7C's Winery
How to Enroll in the FDA Compliance Training Online Course
The FDA Compliance Training online course is open for enrollment any time, 24/7, all year long.
You can purchase a single video or the entire series.
There is no expiration date for watching the videos.
You can review the contents of each video here.
If you have further questions or have issues purchasing the course, please email me at info@dgwinemaking.com.