At the 2018 Bev X Conference, Master of Wine, Nova Cadamatre emphasized the importance of the continued search for viticulture and winemaking improvement to achieve wine excellence. As a winemaker, she is often reminded of the late Robert Mondavi asking his employees "What's next?" even after a wine was well crafted. This often reminded her that you if aren't willing to continue your search for improvement in the cellar, then someone else will come along and do it better.
Robert Mondavi was also quoted saying, "I am a great believer in research and innovation." With continued persistence, constant troubleshooting, and routine education, Mondavi molded his wineries into some of the most iconic American brands we know today.
Whether your winery is large or small, focused on terroir-driven wines or creating formula alcohol-based products, there are always opportunities embedded within your operation for innovation and improvement.
How does a wine consultant aid in this process? Just as Olympic athletes rely on coaches for their own continued improvement to reach Olympic gold, wine consultants act as your coach during those critical periods in asking, "What's next?"
The DGW Difference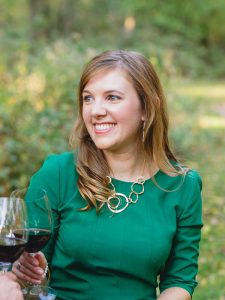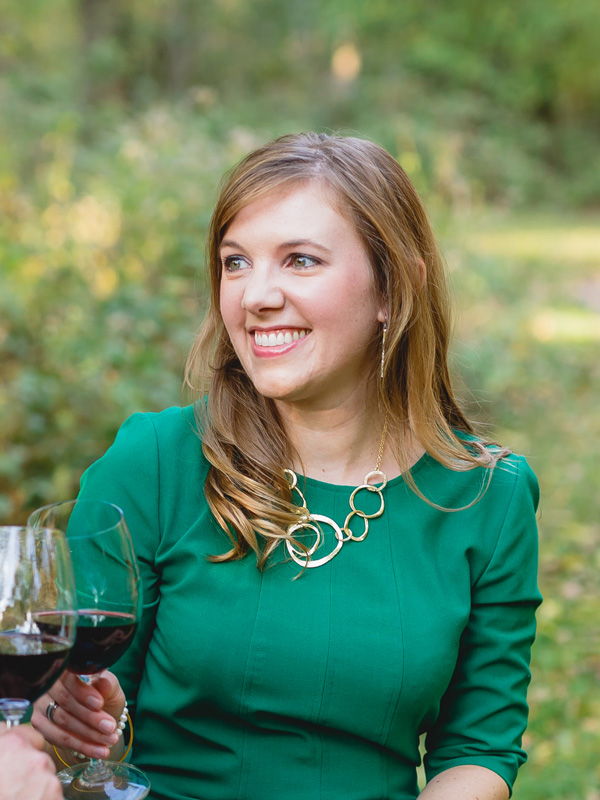 The cornerstone of Denise Gardner Winemaking (DGW) rests in this continued pursuit of improving wine quality and producing well-made wines.
The unique pro-active approach of DGW wine consulting services aids winemakers in identifying "what's next" by enhancing their wine portfolios one step at a time. I approach wine with a "can-do" attitude and we work together to achieve higher levels of excellence.
There are no secrets at DGW. I'm here to help you improve and adapt to the ways that work best for your operation. Having experience with wine consultants from all over the world, I've found that growth through questions and education, as well as convenience, is the most efficient form at continuous winemaking improvement.
And, just as I push my clients to continue growing and learning, I take on finding mentors and coaches to enhance my skillset. Ultimately, I hope these new lessons benefit and inspire you!
What are some regular actions embedded in DGW wine consulting services?
Re-creating a set of wines you desire improved
Enhancing the quality of your premium wines
Identifying potential wine styles with grape varieties new to you
Transitioning hybrid wine varieties into a new wine style or product
Connecting you with new quality ingredient and material suppliers
Detecting potential challenges before they occur to save you time and resources
Providing a second opinion before delving into a production technique
Educating winery employees to better integrate long-term improvement
Tasting wines to identify problems or provide guidance for harvest
With this in mind, each wine consulting package offers tailored details. Curious how I'm a bit different? Here's what these packages look like today.
The DEMI Consulting Service Package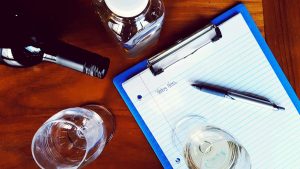 The DEMI service package offers an introduction to enology and wine culture through the online DGW Learning Center. The Learning Center grows as DGW grows. Today, you can find "Production Guides" ready for use in the winery. These two-page print outs offer quick solutions for common winemaking and enology problems. Some examples of topics covered on these guides include: removing copper from wine, and how to manage a problematic malolactic fermentation.
The DGW Learning Center is a central part of Denise Gardner Winemaking, and soon will feature real-time webinars, educational articles, "Production Guides," and – of course – a list of all blog features.
Who are DGW Clients that use DEMI services?
Amateur winemakers who want reliable information that can lead them into producing commercial-quality wines.
Expert winemakers who value having quick, reliable information available for easy print out and use amongst their cellar employees.
Winemakers new to consulting who aren't yet sure where their consulting needs may be, but know that they have an interest in improving their wines.
The STANDARD Consulting Service Package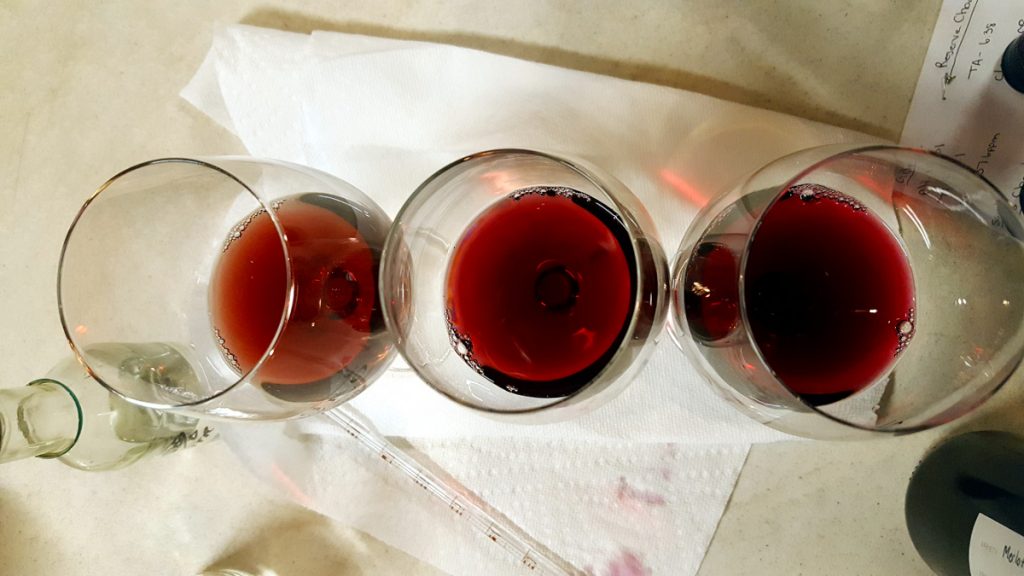 STANDARD service packages open the entire DGW Learning Center to all of the winery's production employees. Clients with the STANDARD service package also have access to over-the-phone and email consulting, as well as annual visitations to the winery. Furthermore, this service package includes up to 12 in-depth wine sensory evaluations, which can be submitted by mail at any point during the calendar year.
STANDARD service packages guarantee that I'll visit your winery twice in a calendar year. These visits can be customized to suit your needs or focus on specific challenges. Each visit can include a tasting session amongst winery employees, or educational and training components.
Each client has unique needs, and it's my goal to make sure my input provides the most value as your wine quality improves.
Who are DGW Clients that use STANDARD Services?
New or established wineries that want to improve quality in a portion of their commercial wines.
Wineries producing wines from hybrid varieties that are seeking quality improvement or would like to produce new and different wine styles.
Experienced winemakers seeking a second opinion and advice on key production steps or challenges.
Winemakers looking to learn and improve their winemaking skills.
Winemakers pursuing sensory evaluation and input from someone outside of the cellar.
Winemakers seeking that extra hand in improving efficiency or proactively avoiding problems before they occur, especially during harvest season.
Winemakers with important questions needing answers, but have little time to research the question or problems themselves.
The STANDARD V Consulting Service Package
Not everyone has easy access to a winemaking consultant when outside help is needed. That's where the STANDARD V wine consulting service package comes in! The STANDARD V wine consulting package opens DGW expertise to any winery in the United States. Need some help troubleshooting in the cellar? We can virtually walk through your production floor together with the ease of your smart phone or web cam. We can even set up tastings to share in real time together.
Still desire some face-to-face visitations? Not a problem! On-site services are available, with consulting fees dependent upon services provided.
Who are DGW Clients that use STANDARD V Services?
Similar to DGW clients who use the STANDARD service package, clients who use STANDARD V services would be those comfortable using technology to easily access consulting services virtually.
The MAGNUM Consulting Service Package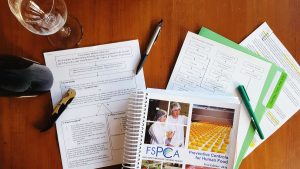 Clients with a MAGNUM service package receive all of the benefits DGW has to offer. These clients have unlimited access to the DGW Learning Center, are provided with a minimum of 4 annual wine consulting visits during a calendar year (assuming a contractual agreement by January of that year), and include up to 30 in-depth wine sensory evaluations.
These clients receive the most pro-active form of consulting DGW offers. These clients are frequently working with DGW on short- and long-term projects, the development of new wines, regular interpretation of wine analysis results, help for harvest decision making, and educating cellar employees.
DGW also helps these clients develop necessary documentation required for FSMA regulatory compliance. To make this process as painless as possible, DGW writes customized winery-specific documentation needed during an FDA inspection. Let DGW take the time-consuming process of developing and writing regulatory documentation so you can focus on making great quality wines.
Who are DGW Clients that use MAGNUM Services?
New or established wineries that want to make large or significant changes in the production of their wines, improve wine quality, re-define their wine portfolio, and improve the education of their employees.
Winemakers that may have less experience but want to grow into their position and learn more.
Wineries that value regular sensory evaluation and feedback.
Wineries seeking to ensure they are within FSMA regulatory compliance.
Winemakers or wineries that want an extra pair of eyes to catch potential problems before they occur, and improve the efficiency of their operation.
Winemakers that like to be in regular contact with their consultant.
Winemakers with important questions needing answers, but have little time to research the question or problems themselves.
Wineries who value educated employees seeking expert training and improve the overall wine education of all cellar employees.
During a past time in my career, I had the pleasure of working with Cabernet Sauvignon specialist and iconic Napa Valley winemaker, Celia Welch. In a previous interview with Wines and Vines magazine discussing winery design and planning, winemaker Celia Welch said, "I think that well-made wines need to be the foundation of a successful wine business." I couldn't agree with Celia more!
Are you interested in improving your foundation? Do you need someone to coach you through the creation of your wines? Are you passionate about the continued pursuit of wine excellence in your region? If so, please inquire about these or other service options available through DGW at info@dgwinemaking.com.