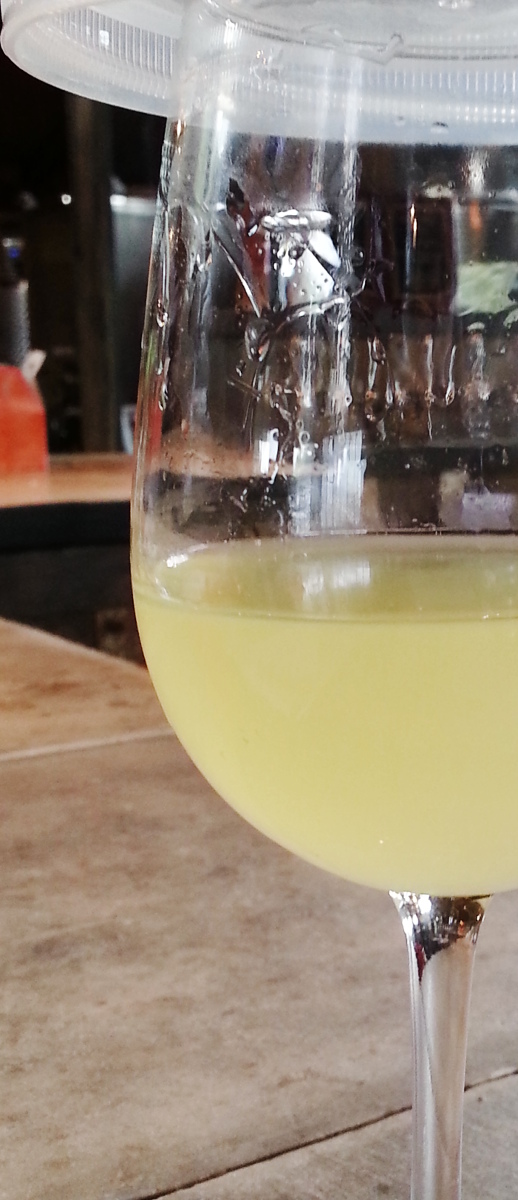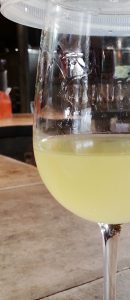 For many wines, avoiding a protein haze is a primary objective to obtain visual appeal. Yet, many winemakers struggle with protein stability from logistical and wine quality perspectives. This month's post reviews three tips on enhancing wine quality with better logistical planning for protein stabilization.
The best part: any winery of any size can accomplish these practices.
1. Consider Bentonite Fining Juice
For winemakers that handle the same juice year after year, I encourage winemakers to review protein stabilization records to see if the wine could benefit from juice fining.
Bentonite fining the juice generally improves protein stability in the wine post-fermentation. This practice commonly reduces post-fermentation additions of bentonite. There is some evidence to suggest applying bentonite to the juice can better valuable aromatic and flavor compounds in the wine. This is because bentonites are nonselective fining agents. This means their application to a wine can remove heat stable and heat unstable proteins as well as other wine components like aromatic flavor compounds.
Look for wines that require upwards of 4 lbs./1,000 gal dosage rates of bentonite, and consider adding in a bentonite fining step prior to fermentation for a future vintage.
Do not assume the current bentonite applied to the wine is recommended for juice and fermentation additions. Work with your favorite supplier to select appropriate bentonite fining agents for juice (as opposed to wine). Some bentonites are more useful at this stage than others.
2. Run Bentonite Fining Trials Successfully
I suggest making time to run protein (heat) stability checks to ensure the wine needs bentonite before treating it. Again, this is an assessment that any winery can start to do or improve upon if they are currently running visual checks.
By running protein stability checks, the winemaker can document which wines actually need bentonite additions. For those wines that do not require bentonite additions, do not add it. This will reduce trace metal extraction from the bentonite into the wine, minimize oxygen ingress from the production step, and curtail any losses of other wine constituents like aromatic flavor compounds caused by the fining agent application.
For those wines that require bentonite, set up a series of bench trials to analyze for the minimal bentonite addition required to heat stabilize the wine.
Testing for heat stability and analyzing bentonite fining trials is actually quite simple. While the use of a turbidity meter is beneficial to analyze for protein stability, the use of visual assessments are a great starting point for assessing protein stability.
A few tips associated with bentonite fining trials…
Always run bentonite fining trials with the same bentonite that gets used to treat the wine in tank.
Also, ensure the water bath remains hot, at a constant temperature for the duration of the test. Most protocols recommend an 80°C (176°F) water bath temperature.
Finally, always make sure the wines are clear before beginning protein stability assessments. This will help you make better visual evaluations after the test is complete.
DGW Insiders, DGW Elite members, and winemaking clients all have access to the Protein (Heat) Stability Protocol filled with suggestions for starting and improving heat stability checks.
The protocol for Bentonite Fining Trials (and Colloid Stability Trials) has been added to the DG Winemaking website earlier this month. (Click here to become a DGW Insider. DGW Elite membership opportunities will open again in the summer.)
3. Always Check Colloid Stability When Using Tartrate Inhibitors
The use of tartrate inhibitors has led winemakers to find bottled wines protein unstable even though they tested as stable prior to the tartrate inhibitor addition.
This common problem has led to more winemakers testing for colloid stability to ensure the wine remains protein stable after the tartrate inhibitor has been added to the wine.
Essentially, this boils down to a second protein stability check after the bentonite fined wine has a tartrate inhibitor added to it (preferably the tartrate inhibitor that is planned for use in that wine). Again, winemakers can carry on these evaluations in-house. However, for these checks, the use of a turbidity meter becomes more valuable. Here, it is a good idea to ensure the wines stay under 1.0 NTUs after the tartrate inhibitor addition.
For more information on these recommendations, refer to the protocol for Bentonite Fining Trials (and Colloid Stability Trials), available to DGW Insiders, DGW Elite members, and all winemaking clients.