The 2020 year was a tough year.
But, 2021 is now upon us and a new vintage is on the horizon.
Under normal conditions, the end of the year can be grueling in the cellar. There is a general rush to get as much completed as possible, store away wines in tanks and barrels, cover up harvest equipment that won't get used for another eight months, and take a mental break. For other wineries, they may transition production onto fruit wines that can get fermented and produced during the "off-season." And for others, bottling operations starts in full swing.
By the first week in January, it can be difficult to find momentum to keep operations moving full steam ahead.
With many of my clients, I'm encouraging them to take a half-hour or so to complete the Post-Harvest Checklist and ensure they take some good notes on things that went wrong or need improving for the next vintage. While it may seem a bit odd in a business that requires a lot of manual labor and preparation, failing to take note of some of these things causes wineries to spin their wheels year after year with the same problems. Then, in January and February (or any time new clients join the DG Winemaking community), I have them sit down and go through their annual ambitions.
And you can, too.
Take Some Time to Set Winemaking Goals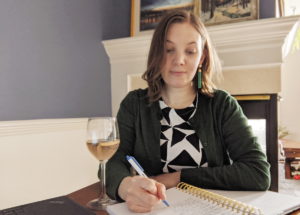 Before you know it, pruning season will be long past, new green growth will be on the vines, and we'll be counting down days to the start of harvest… probably rushing to get last year's wines bottled.
It is easy to get far into the daily routine and forget to take some time and reflect upon what new wines you want to make in 2021, what new practices you would like to try to complete in the cellar, and devote some time to those aspirations. Afterall, this is how winemakers improve year after year.
In a 2020 episode of The Happiness Lab podcast (A New Hope), Dr. Laurie Santos (the host) discussed how timing is associated with the success of starting new habits. Think about how the New Year often inspires many of us to start new resolutions. With this in mind, I think the end of harvest or the beginning of bottling season are perfect times to jump-start winemakers into thinking about their production goals.
For a second year in a row, I'm providing everyone with the 2021 Winemaking Ambitions Worksheet to reflect upon the 2020 year and help you determine:
What winemaking challenges you may have experienced last vintage? (Examples: lack of enough personnel help, insufficient yield without adequate wine storage, generation of hydrogen sulfide in multiple tanks of wine)
What current trends interest you as a winemaker? (Examples: produce a pét-nat with estate fruit, create a red sparkling wine, analyzing YAN or other juice/wine components, minimal input winemaking)
What goals you may have for the new vintage? (Examples: empty 60% of wines stored in tanks, integrate off-season production of a fruit wine or hard cider, learn how to blend red wines in barrel, improve barrel storage conditions, integrate tank temperature control)
At the end of the worksheet, you will find a series of "Next Steps" packed with suggestions and resources that can guide you in the right direction through the remainder of the year. There's also a table designed to organize a wish list of desired enology items or winemaking equipment you would like to look into for the near future.
Anyone can access and download the 2021 Winemaking Ambitions Worksheet, a tool to assist you in organizing your year ahead.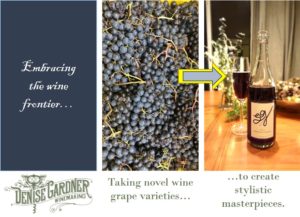 Share Your Winemaking Ambitions
After you take some time to fill in the 2021 Winemaking Ambitions worksheet, jump on over to Instagram or Facebook, and share some of your goals with me (@dgwinemaking)! Share a new goal on IG Stories (tag @dgwinemaking) or add a comment to DG Winemaking Facebook page.
Or, better yet, consider joining our community full of winemakers just like you. DGW Elite membership availability will close in February. This is a great place to meet other like-minded winemakers and start making headway on your winemaking ambitions.
Wishing you a very fruitful 2021!