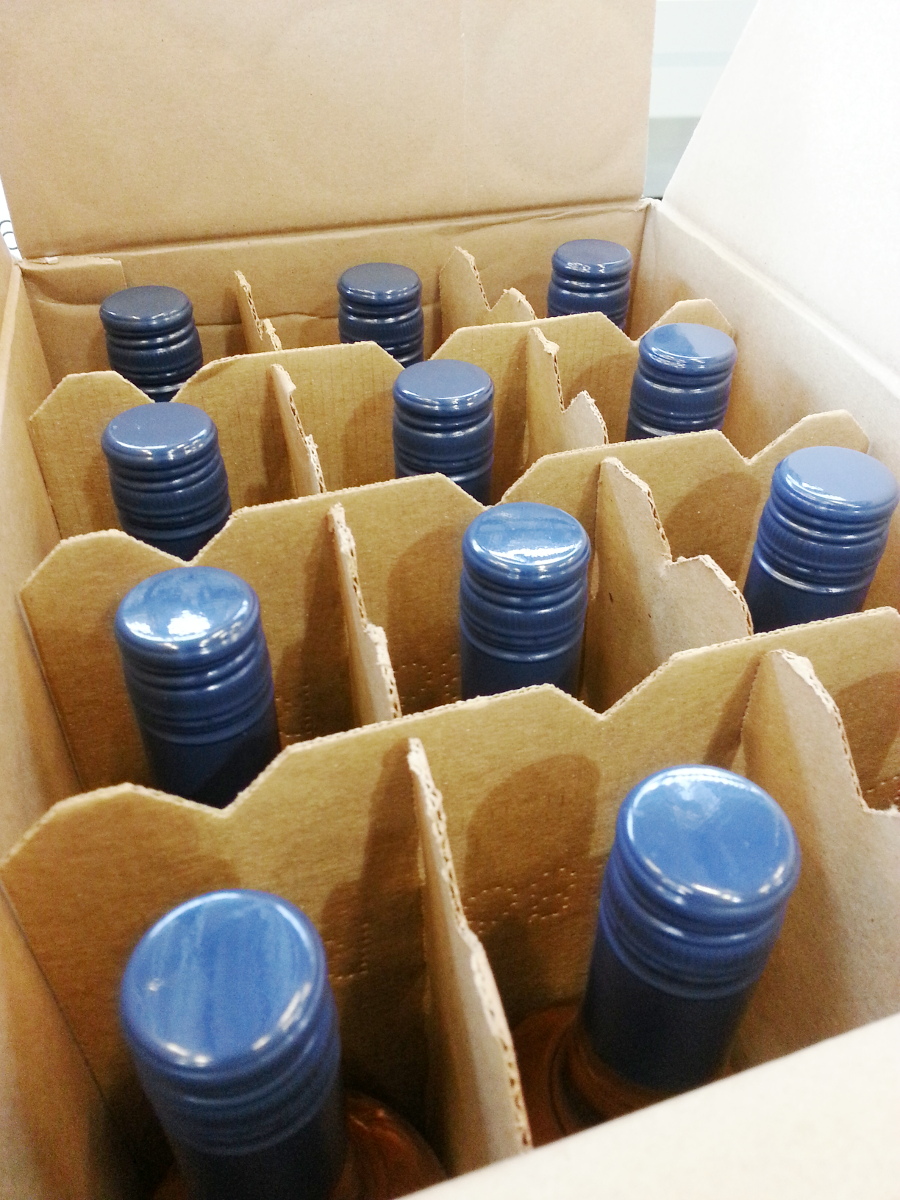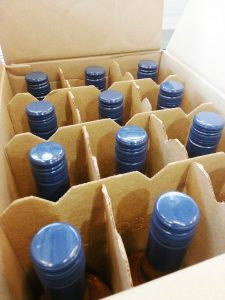 Imagine…
Going to a party, filled with some of your closest friends and several acquaintances. The host has asked everyone to bring a dish or wine for the group to try. Not really sure what to prepare, you opt for a wine. But then the host tells you last minute that there are a few people attending that are big wine snobs. Oh, and by the way, they would really like for you to bring a lovely white wine.
As you stand in the aisles of the wine store, a few labels catch your eye. You ultimately decide on a Gewürztraminer. You've heard people that like wine tend to like this variety, so hey, why not? Plus, the wine costs $28, so it has to be good, right?
Then, just as you are getting ready to pay for the bottle, your realize in horror that the wine bottle has a screw cap.
Oh no!
You can't take a bottle of wine that has a screw cap on it to a dinner party in which some wine snobs will attend.
Or… can you?
Here's the Skinny on the Screw Cap
Since the 1990s, the Australian Wine Research Institute (AWRI) was unveiling research findings on one of the most comprehensive evaluations of wine closures (anything that seals a glass bottle of wine) and impact the closure may have on the wine after it has been bottled.
This series of studies ultimately revealed that the wine closure has a significant impact on how the wine will taste from bottle. Sometimes for the better and sometimes for the worst. Interestingly, the closure type revealed a series of aromatic (smell) differences associated with wines that were bottled under different closures. In other words, each closure ultimately puts its own fingerprint on the wine.
From a wine production perspective, the use of screw caps to bottle wines can be a quality decision. Depending on the type of screw cap applied, no oxygen may diffuse into the bottle or the oxygen ingress may be similar to that of a regular cork. In some cases, either option can be fully appropriate for certain styles of wine. Furthermore, with the average bottle of wine consumed immediately after purchased, it's clear that many styles of wine do not require closures for long-term aging or cellaring hence making the screw cap a practical option.
Given that many Americans do not own a corkscrew, the screw cap closure allows the consumer to open the bottle of wine without the need of extra equipment. (Read "Uncorking the Corkscrew" for suggestions on purchasing a corkscrew that works for you!)
There's also something to say for screw caps when it comes to the prevalence rate of TCA or cork taint. TCA, short for 2,4,6-trichloroanisole, is an aromatic flavor compound that smells like a musty basement. It is a direct contaminate from wood, such as wood used for barrels, or from cork closures. While the past 20 years of industry initiatives to reduce the presence of TCA has been significant, the reality is, whether or not a cork closure will contaminate a wine upon bottling with TCA is still unknown.
Furthermore, while corks can be recycled, very few regions have cork collection facilities to adequately recycle the corks. Thus, having a screw cap alternative could be viewed as an eco-friendlier alternative.
Unfortunately, wines bottled with a screw cap constantly get a bad reputation. They are routinely assumed to be "low quality" or "cheap" by many wine consumers despite the increase in choice of wine brands choosing this closure.
But I'm here to change your mind!
Some of Denise's Favorite Brands that Have Screw Caps
(Wine Brands Listed in Almost Alphabetical Order)
Closures rarely impact my choice for wine purchasing, but as I mentioned above, I have a soft spot for screw cap wines. I find them easier, knowing I won't need to pull out my corkscrew. I can easily re-seal the bottle after opening. More often than not, I assume the wine delivered from the bottle will have a dominate fruity appeal given the conditions of the wine in the bottle when sealed with a screw cap.
Thus, it's not unusual to see my social media accounts (Instagram @dgwinemaking) sprinkled with wine selections containing a screw cap.
Here are a few of my favorites I've recently featured that you may want to try or bring to your next social gathering. Please note, not all of them are inexpensive, which makes a case for the closure having no impact on the price (or quality) of the wine.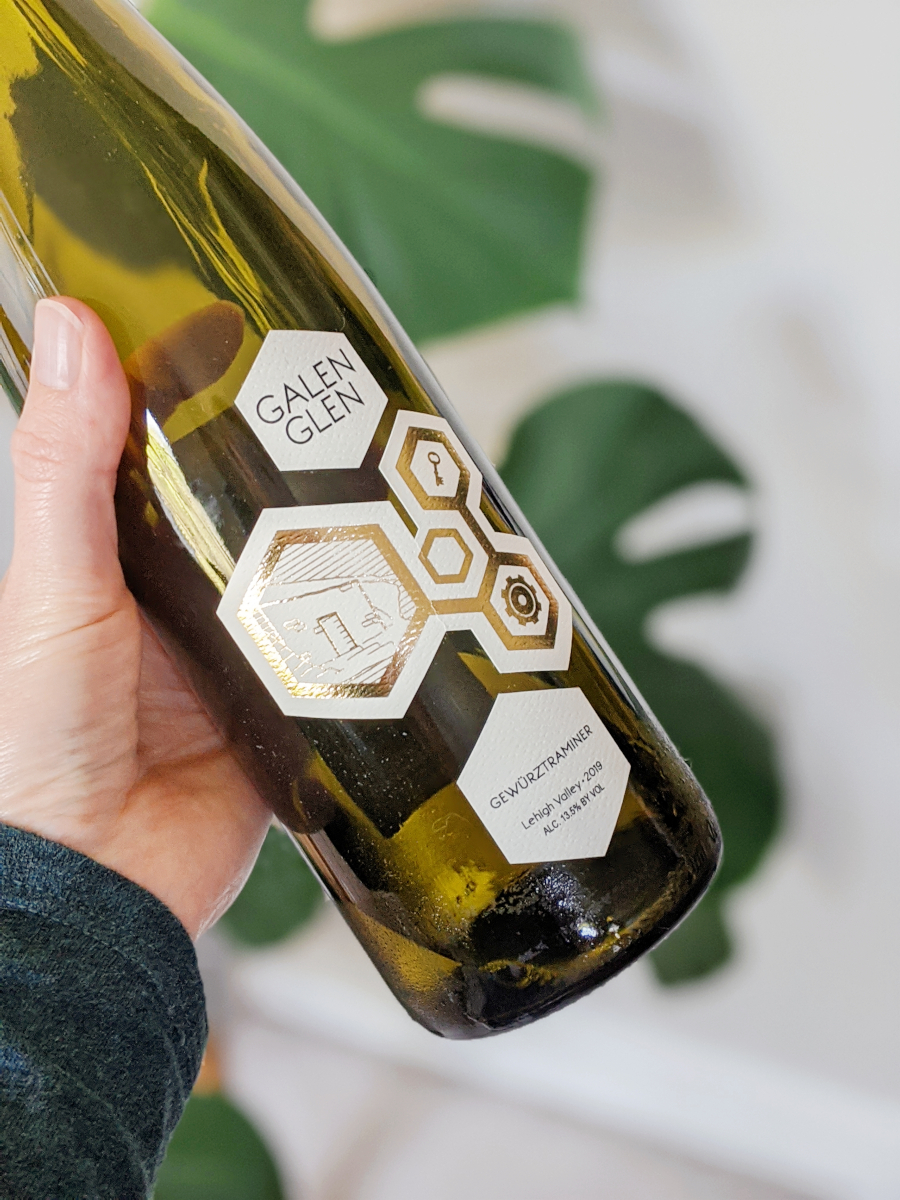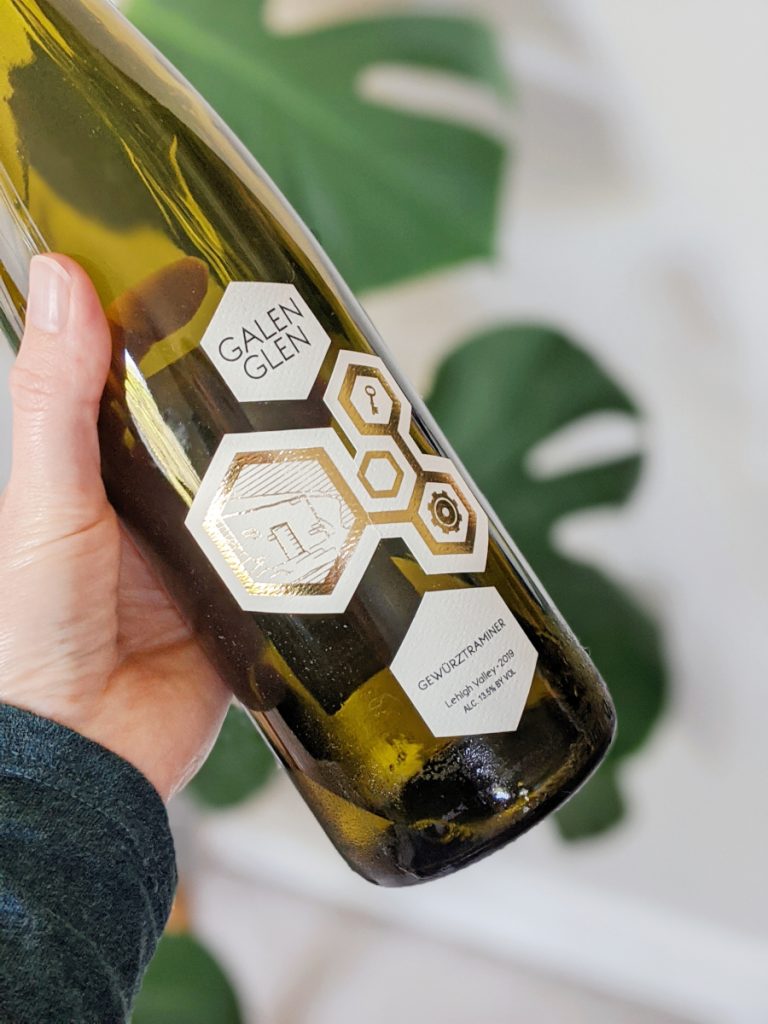 One of my go-to Pennsylvania wineries, Galen Glen offers premier wines bottled with screw caps. Galen Glen wines have received international recognition on their style and quality. The screw cap is a practical option for their focus on aromatic white varieties including the Austrian variety, Grüner Veltliner, rosés, and approachable red wines. The wines vary in sweetness levels, with some of the sweeter options including a Riesling, a few red wine options, and Vidal Blanc. Thus, there's something for every wine lover's preference here.
Whites: Fruity & Floral
Grüner Veltliner is a big focus for Galen Glen and it is made is a series of Grüner styles. Another fabulous aromatic white wine is their Gewürztraminer, which I previously featured in a past Sip & Swirl (here). As mentioned above, Galen Glen also has several white wines with varying levels of sweetness. If you enjoy a sweeter wine, look into their semi-sweet and sweet options.
Rosé: Rosés that Delight (Find your preferred rosé style!)
Some of my favorite "Delightful" rosés are produced out of Pennsylvania, and Galen Glen's rosés are included in that group. These rosés tend to be on the fruitier side (think lots of fresh berries) and have a slightly heavier mouthfeel than the "Refreshing" rosés.

Reds: De-"Light"-Ful, Fruity, & Tastes Like Wine
One of Galen Glen's red wines, their Cabernet Franc (the middle bottle in the bottom right photo), was one of the featured wines at our wedding reception. It is a lighter bodied, less tannic, with fruitier red fruit flavors red wine, especially compared to the other red wines we selected for our celebration. It's again, another great example of a wine that does not require any long term cellaring, and is a great screw cap wine option.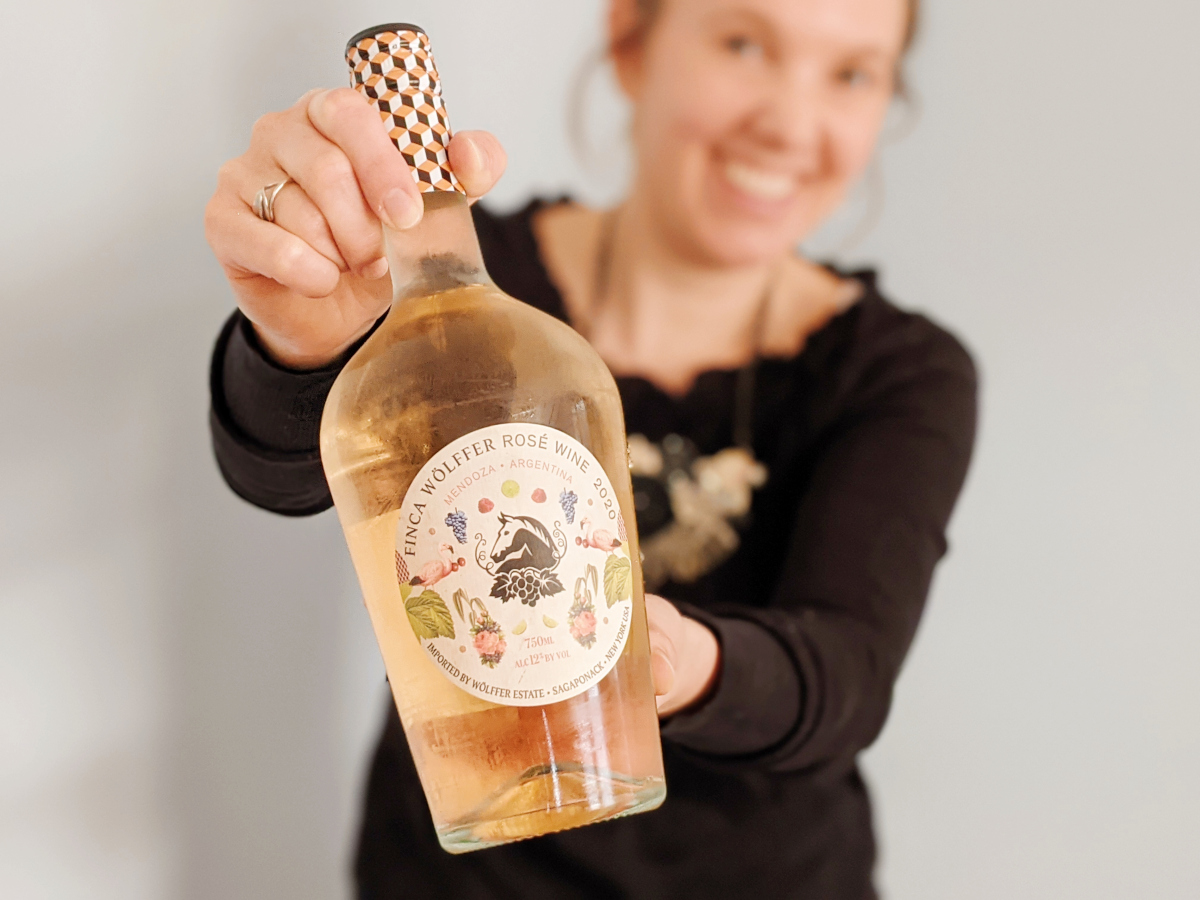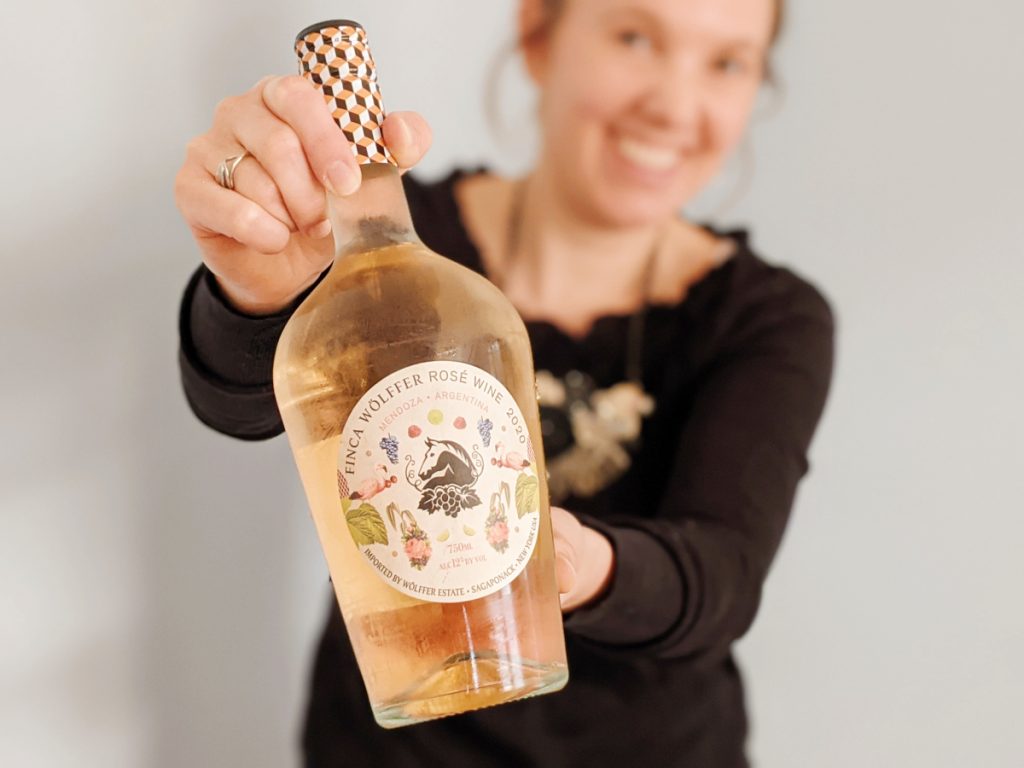 While the Wölffer Estate is in Long Island (NY), they also source grapes to make wines from other countries. The Finca line is sourced from Argentina, and offers a selection of high quality, fun and fruity, dry wines. Nonetheless, these are quality driven wines, though on the lower price end for the Wölffer brand. Many wine experts would recognize the Wölffer name and associate it with a high-quality wine.
White: Taste like Wine
The white wine tends to be on the sour side, with a relatively thin mouthfeel, and with a dominant green character. It's Sauvignon Blanc-esque with the green/grassy flavors. If you are a New Zealand Sauvignon Blanc lover, this may be a nice alternative for you to try.
Red: De-"Light"-Ful
Their red wine falls into the "De-'Light'-Ful" red style for me: it's on the lighter side, usually has a touch of spritziness, and is on the fruity flavor side of red wines. The blend is dominantly Malbec with added Torrontes. It's a pretty unique combination and one that I find myself enjoying as a red wine for the Spring, through Summer, and into the early Fall. The Wölffer brand recommends chilling this wine, but I've also enjoyed it at room temperature like a regular red wine.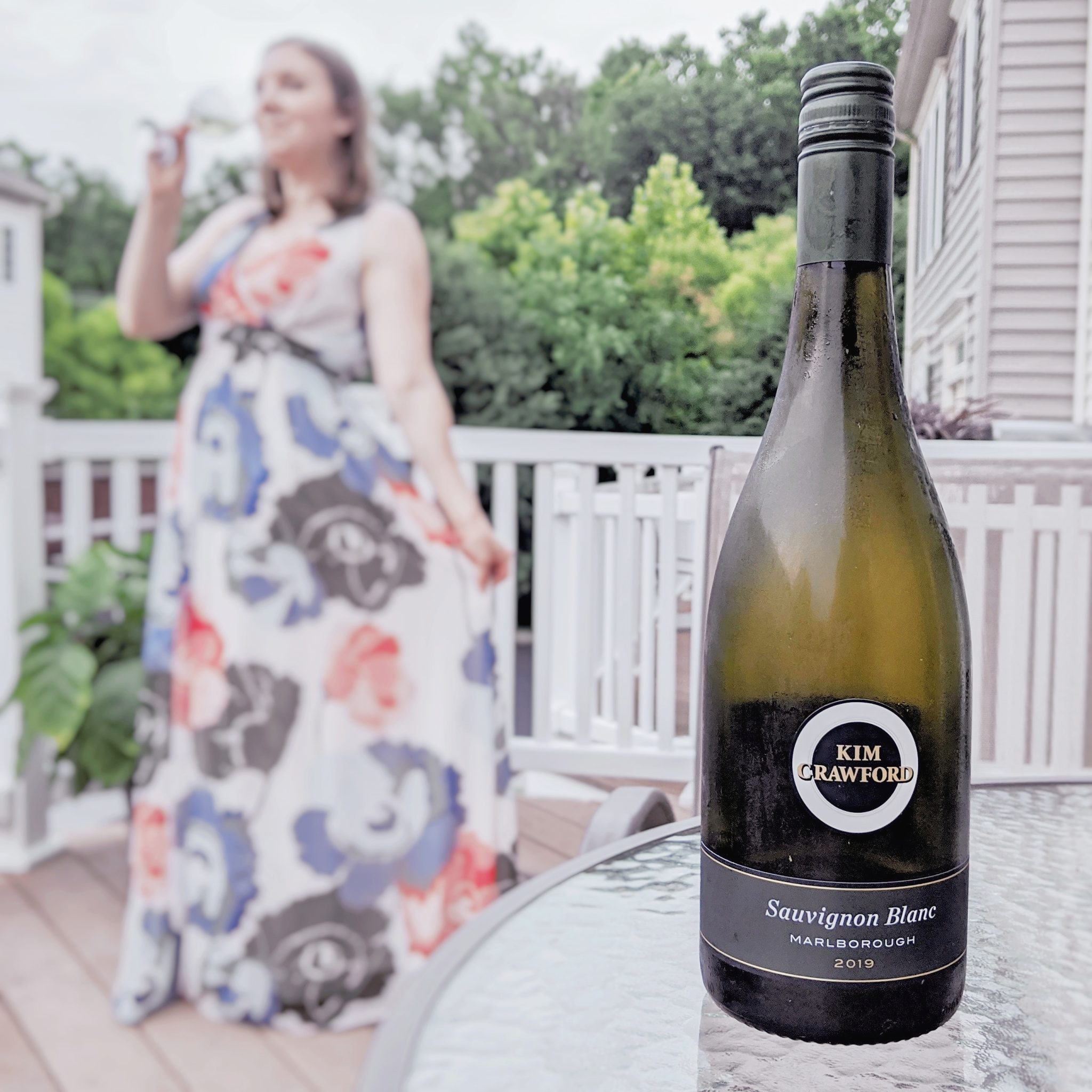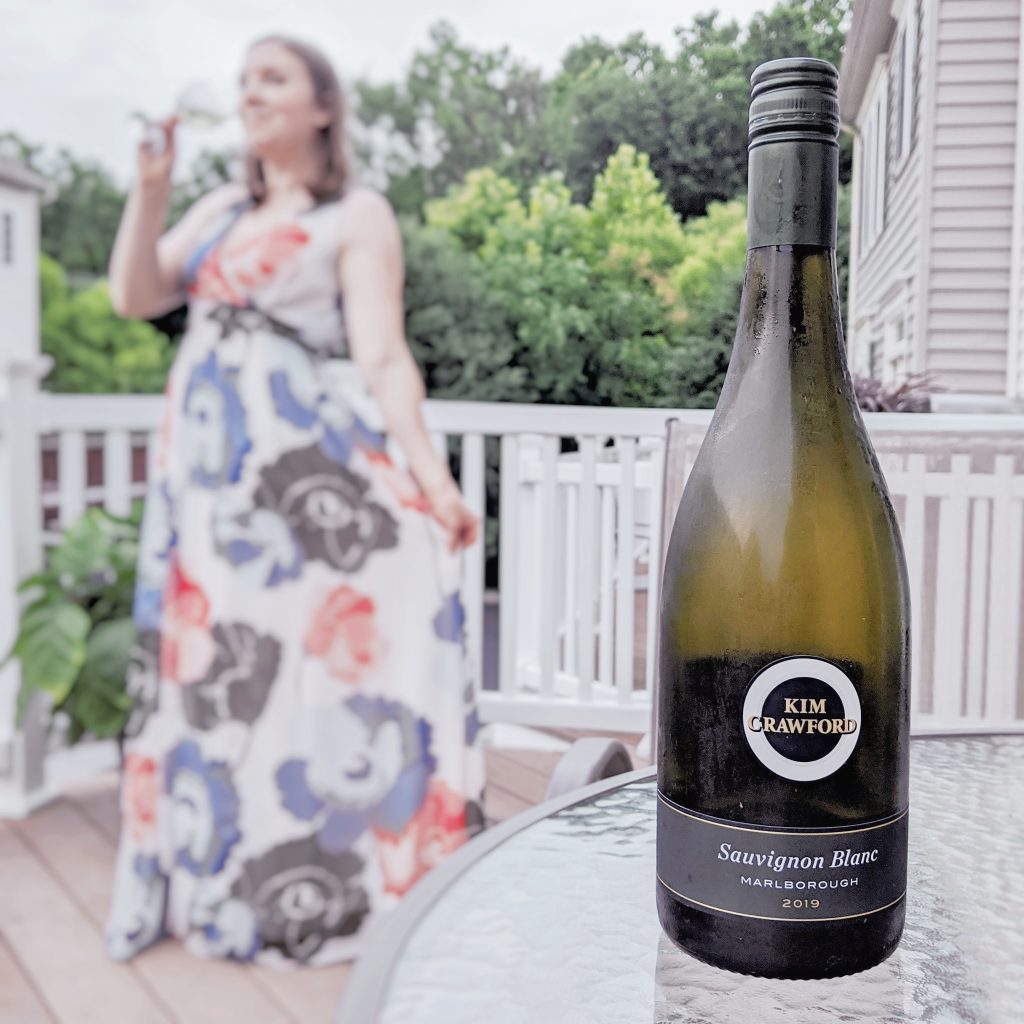 This is an international wine brand recognized for its quality, and wines are regularly screw capped. Many New Zealand wines are bottled with a screw cap, reflective of the wine style and production practices. You simply cannot go wrong with New Zealand wine brands, especially in warmer summer months in which their white and red wines are both appropriate sipping options.
Whites: Fruity & Floral
The Sauvignon Blanc produced out of New Zealand is a style of Sauvignon Blanc onto itself: it tends to exude tropical fruit aromas and flavors, kissed with grassy, citrus essences that make this wine quite appealing to many.
Reds: De-"Light"-Ful & Fruity
The Pinot Noirs are relatively light bodied, but with a big emphasis on fruity, wild berry and dark cherry Pinot Noir flavors – a little less wild than the Oregon Pinot Noir flavors. This makes it more appealing to those Wine Lovers that really enjoy fruitiness in their red wines.
Red: Fruity & Toasty Oak
I'm a huge lover of Portuguese red wines, and when they come with a screw cap, even better! I actually purchased this wine for the label. It was fun and I half expected to not like it. The fact that we did like it was surprising. This has a deeper tannic influence compared to the other reds featured in this month's post, and has some noticeable dusty, chocolate tannins on the palate. It's a heavier wine and may even carry a touch of residual sugar. But it has some concentrated fruit flavors, too. Of all the wines featured for this post, this is the heaviest or boldest of all the reds.
Reds: De-"Light"-Ful
Pinot Noir with a screw cap? Yes please! I don't think it is a secret that I love Oregon Pinot Noir wines, but these wines do come with a price tag. The more expensive Pinot Noirs of the Willamette Valley are nothing to pass up if you are a Pinot lover. Some of them are amazingly transformative. Nonetheless, finding a value Pinot Noir wine from Oregon with reliable quality tends to be a treat. This is where the A to Z brand comes into my life. They make delicious, quality Pinot Noirs from Oregon (as well as several other wine grape varieties). If you love the spice, wild nature of Oregon Pinot Noir and a lighter bodied red wine, then this will be a sure hit.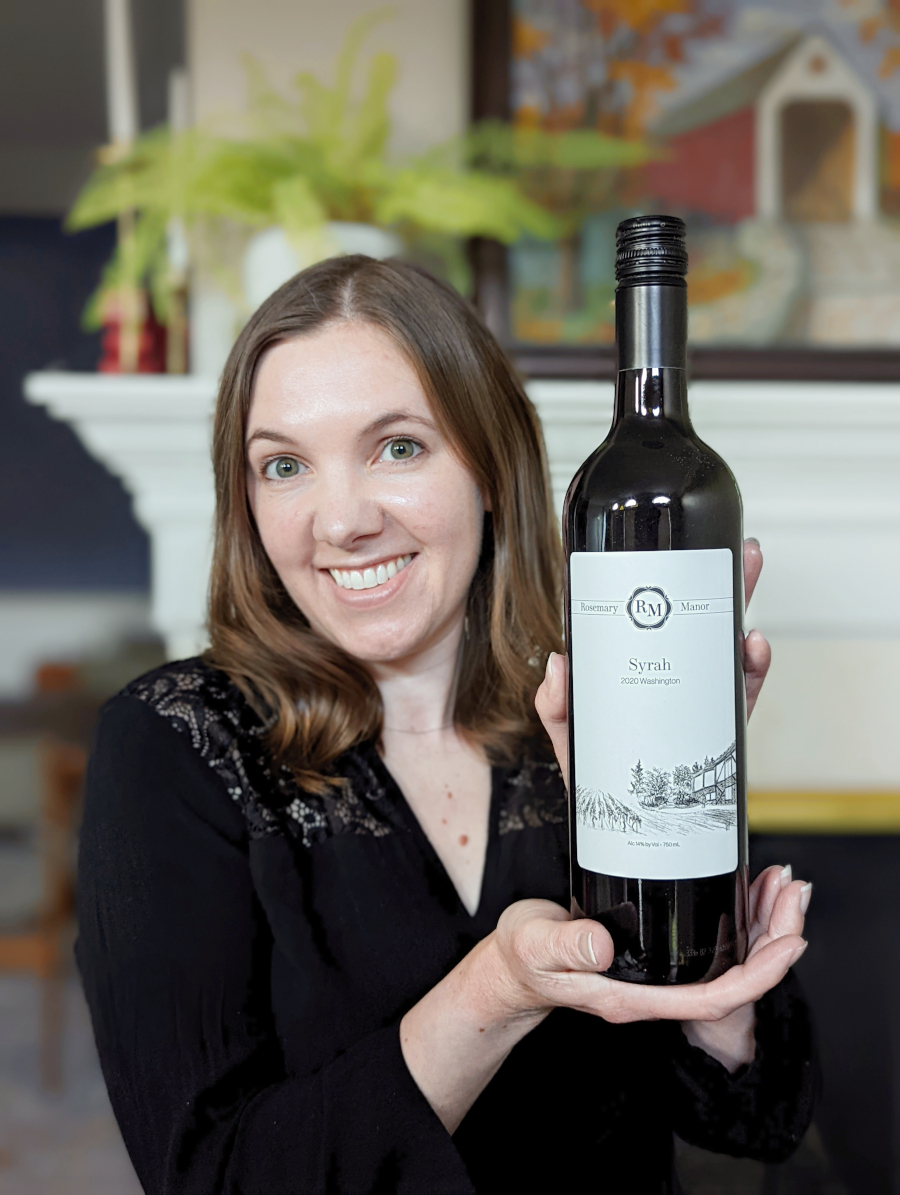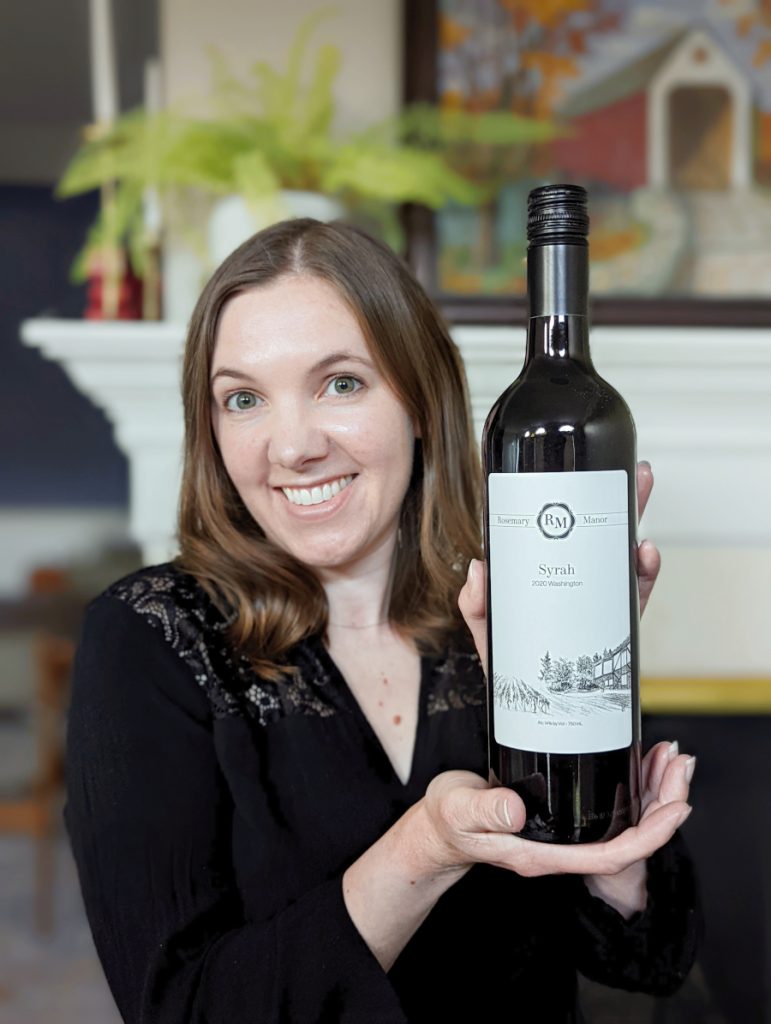 A relatively new winery based out of Idaho, Rosemary Manor currently offers a red, white, and blush wine. Rosemary Manor focuses on creating wines that will bring people together, and the two wines I am featuring here are no exception. Both are dry wine options with a seriousness that will be appreciated by many Wine Lovers.
White: Fruity & Floral
In contrast to many West Coast Viogniers, the Rosemary Manor Viognier dazzles with aromatic delicacy. This is an austere style of white wine with tastes of crisp acidity and an abundance of nuanced fruit flavors: pineapple, candied apricots, and fresh citrus.
Red: Tastes Like Wine & Toasty Oak
Syrahs tend to range in style from being fuller bodied, but approachable to big, bold, and packed with mouthfeel. This Syrah is ready-to-drink now, no aging required and falls on the more approachable style of Syrah. I like that the flavor crosses between a neutral red wine ("Tastes Like Wine") and while also having a touch of toasty oak flavors.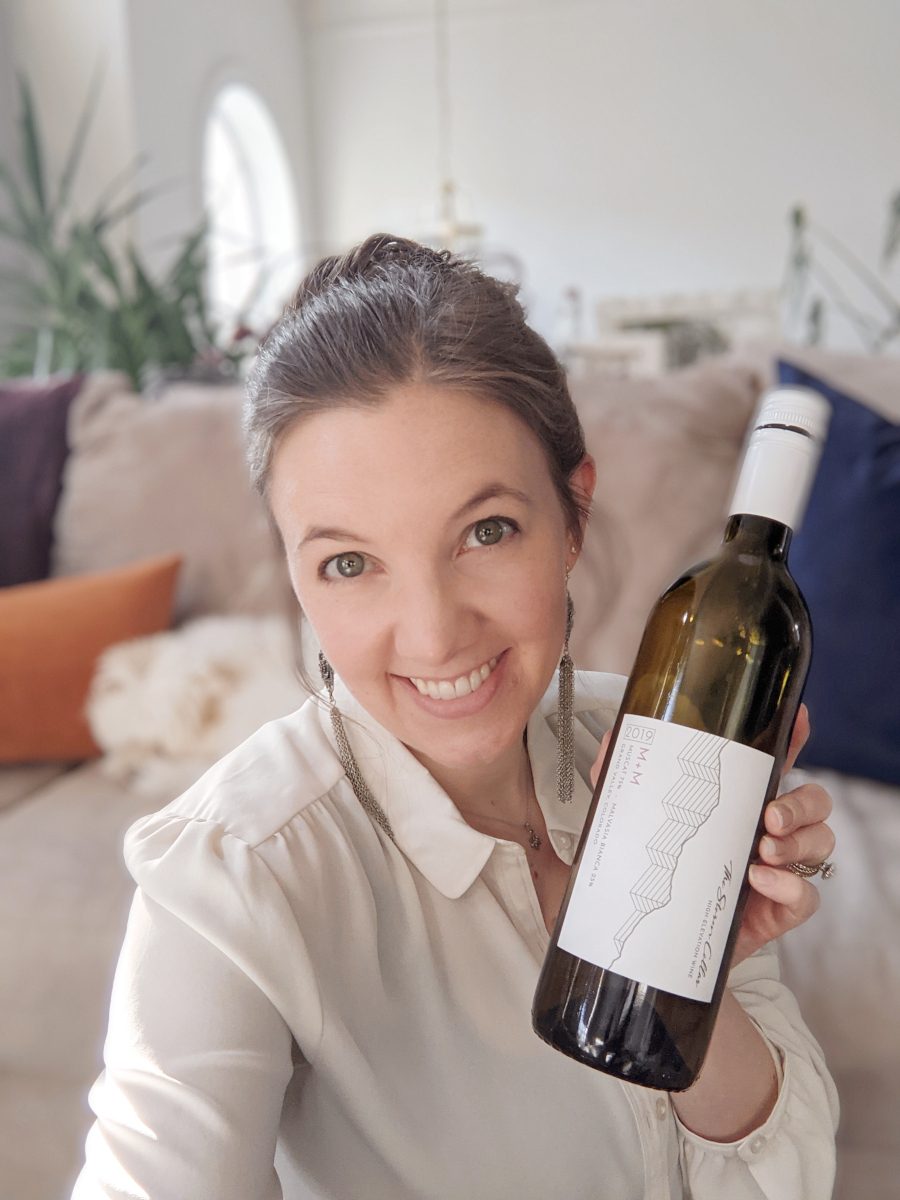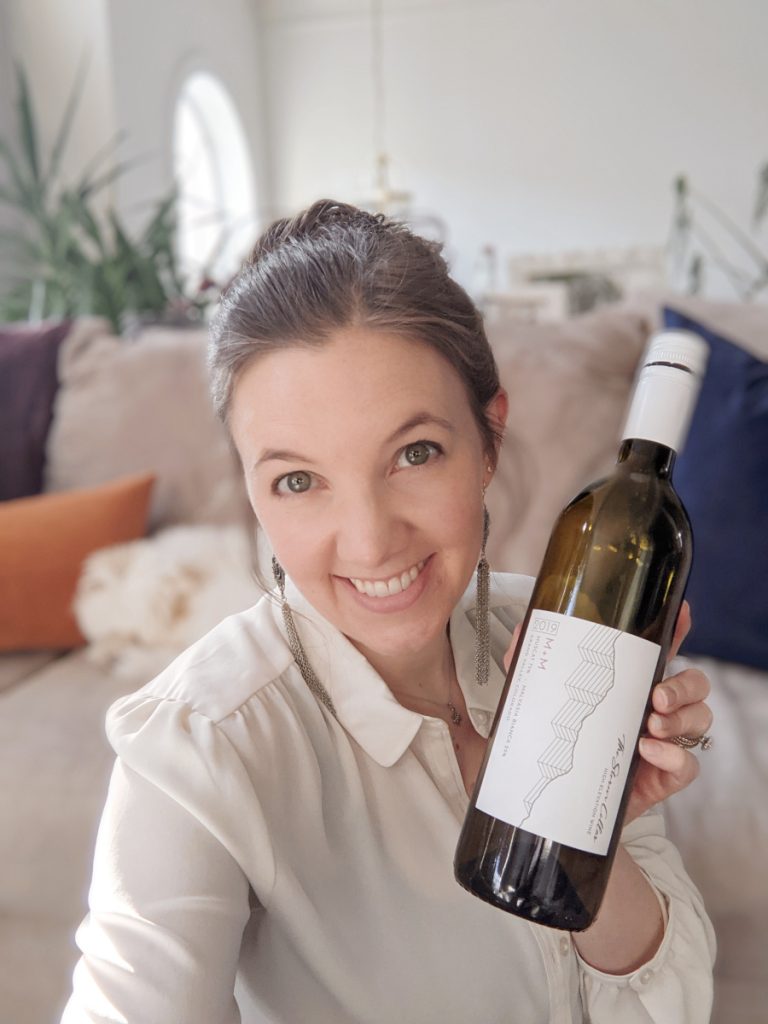 The Storm Cellar produces high quality wines from Colorado, with a strong emphasis on bringing awareness to their customers about Colorado wine and agriculture. I have featured this brand numerous times in the past in the "Hidden Wine Gem" feature (here, here, here). I adore this brand for their specialization in and focus on white and rosé wines. This wine focus makes the screw cap a very practical option for their wine bottles.
Whites: Fruity & Floral
Regardless of which white wine you purchase from The Storm Cellar, these wines tend to be refreshingly crisp and food friendly. The various wines I have featured over the years have a strong aromatic component that is absolutely alluring in every way. While there are numerous varieties and blends to choose from, the one thing that stays consistent is their use of a screw cap wine closure for high quality wine.
Rosé: Rosés that Refresh (Find your preferred rosé style!)
I had the pleasure of previously tasting one of The Storm Cellar's rosé wines, which fell into a "Rosés that Refresh" category for me. This rosé is crisp, dry, and fully appropriate for those warmer months of the year in which you are reaching for something chilled. This is a relatively aromatically neutral rosé that quenches your palate during those warmer months out of the year.