Happy one-year anniversary, Wine Lovers!
After a full 12-months of writing about wine exploration and enhancing your life moments with wine, I wanted to share a few wines that have caught me by surprise over this past year. Some were suggested by some of you – my fellow Wine Lovers – and others I found by simply saying "yes" to a new label.
Here's a few fun wines I have featured over the past year either in past Sip & Swirl editions or through Instagram (@dgwinemaking). If you find yourself wanting to try something new, here are a few wines I have found enjoyable!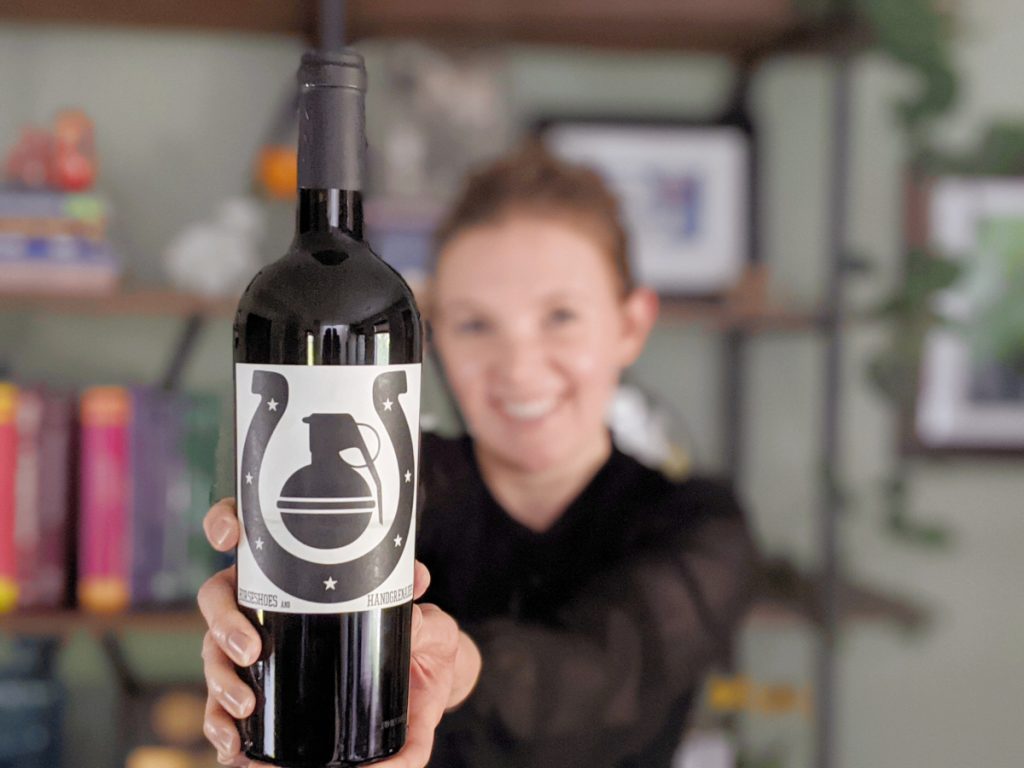 A Big Red for Any Time of Year – Maison Noir Horseshoes and Handgrenades (Oregon and Washington)
I really appreciate the clever labels and wine names from Maison Noir. I randomly found a bottle of "Horseshoes and Handgrenades," a Syrah-based blend from grapes grown in Southern Oregon and parts of Washington state. It's a great example of how winemakers can create some really yummy wines when they mix wines produced from grapes grown in various regions.
If you love smooth, bold, dry red wines, then this wine is for you. I've found this to be a great wine any time of year: warming when it's cold outside and just the right concentration of flavor for a backyard barbecue in the summer.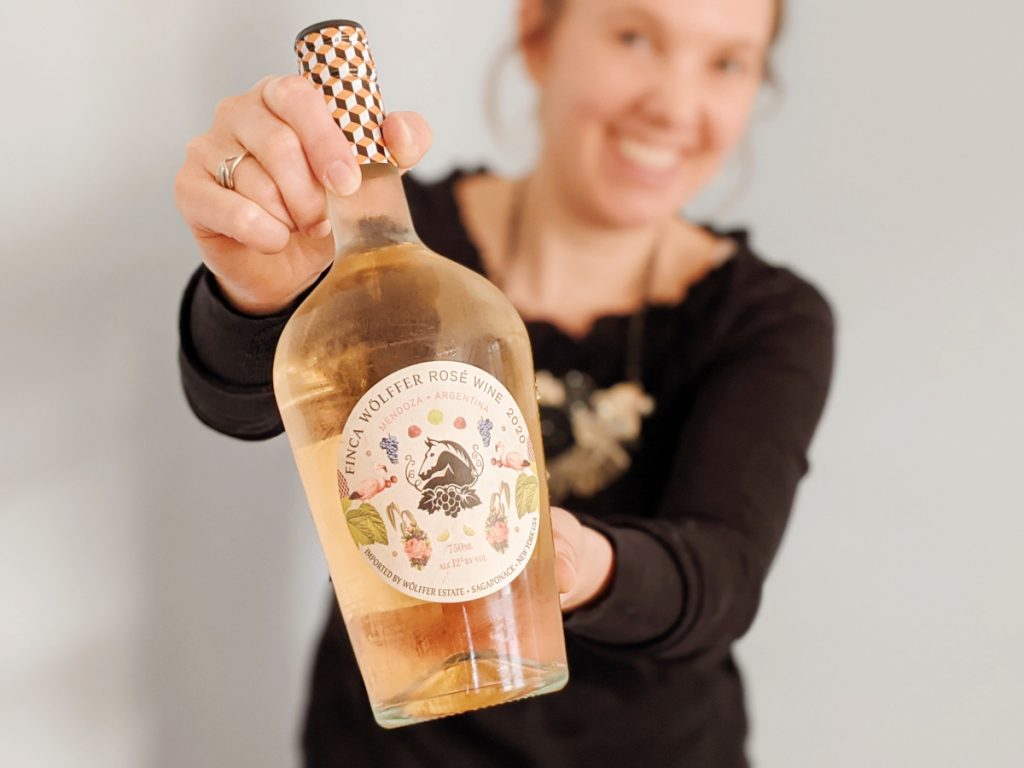 Wine Brand that I Love Sipping – Wölffer Estate
While I know several people that love Wölffer wine brands, I was a bit slower to the party. This year, I was introduced to Finca Wölffer's Malbec, which became a household red for The Hubs and me. It's soft and mellow for me, but bold and flavorful for him. At around a $15 price point, this easily became a "House Wine" for us. (Want to create your own House Wines? See how in our free Bottles & Blooms virtual workshop, Transforming Your Everyday with Flowers and Wine!)
At a similar price point, we also enjoyed Finca Wölffer's Rosé wine. Very refreshing, flavorful, and easy to drink. Despite being so approachable, the cost makes it quite affordable.
Of course, for a bit of a price bump (~$23 per bottle), the Summer in a Bottle series are also both delicious. These are an endearing supplement to summer. The label provides the visual cue that reminds us that wine can be fun and sensorially engaging. The wine, itself, is simply delightful. It's hard to go wrong with either of these labels.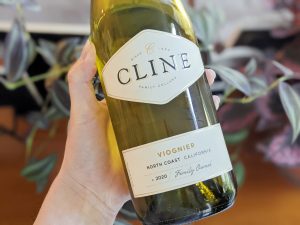 Surprise Aromatic White Wine – Cline Family Cellars 2020 Viognier (North Coast CA AVA)
I've been a long-standing fan of the popular wine brand, Cline Family Cellars. It was one of my favorite wineries to visit when I lived in Napa for their hospitality and yummy wines.
But I haven't traditionally been a California Viognier fan. Many of the Viogniers I prefer to purchase come out of the state of Virginia since they maintain more acidity and tend to be more refreshing. Nonetheless, I took a chance on this wine and it ended up being one of my favorites as the weather has warmed up. It's packed with a fruity, peachy flavor that makes it so, so charming. Just popping open this bottle provides a visual effect of fresh peach radiating from the bottle in one's imagination.
At ~$12 per bottle, it's a definite wine treasure.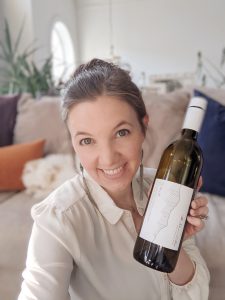 A Delicious Hidden Wine Gem – The Storm Cellar 2019 M&M (Colorado)
The Storm Cellar is a winery in Colorado that crafts unique wines from the region. I remember opening this bottle on a gray, winter day and I was immediately blown away how bright this wine tasted. It is on the dry side, but the combination of Muscat and Malvasia Bianca (M&M, get it?) wine grape varieties was breath taking. Very fruity, quite refreshing, and will immediately bring a smile to your face with all the fresh fruit flavors that you taste in each sip. If you are intimidated by the wine grape varieties in this bottle, I would encourage you to give it a try. If you love wine grape varieties like Sauvignon Blanc, Albariño, or even Viognier, then you'll likely enjoy this wine!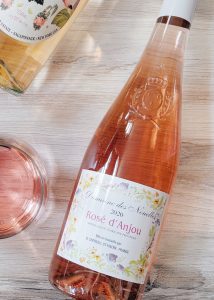 Delicately Sweet and Delicious – Domaine des Nouelles 2020 Rosé d'Anjou (France)
The Anjou region of France traditionally produces sweet wines by stopping the fermentation before it is fully finished. The remainder of sugar left in the wine provides an alluring sweetness that any sweet wine lover is going to enjoy. Furthermore, the fact the fermentation didn't complete provides some fruity flavors that may otherwise get changed or lost by the end of fermentation.
Don't let the primary grape variety, Grolleau, dissuade you! If you find yourself gravitating towards White Zinfandels or even Moscatos, this delectable wine is something different that is beautiful both inside and outside of the bottle.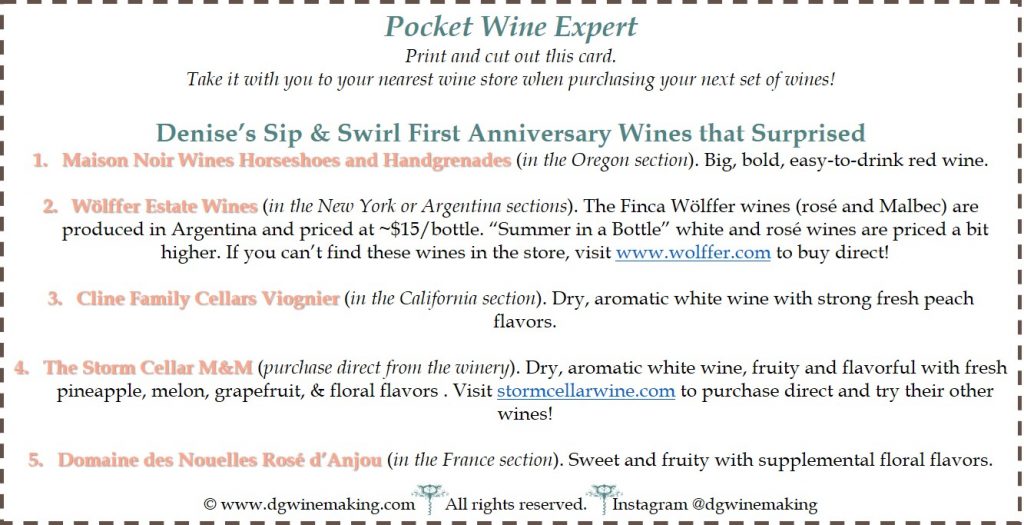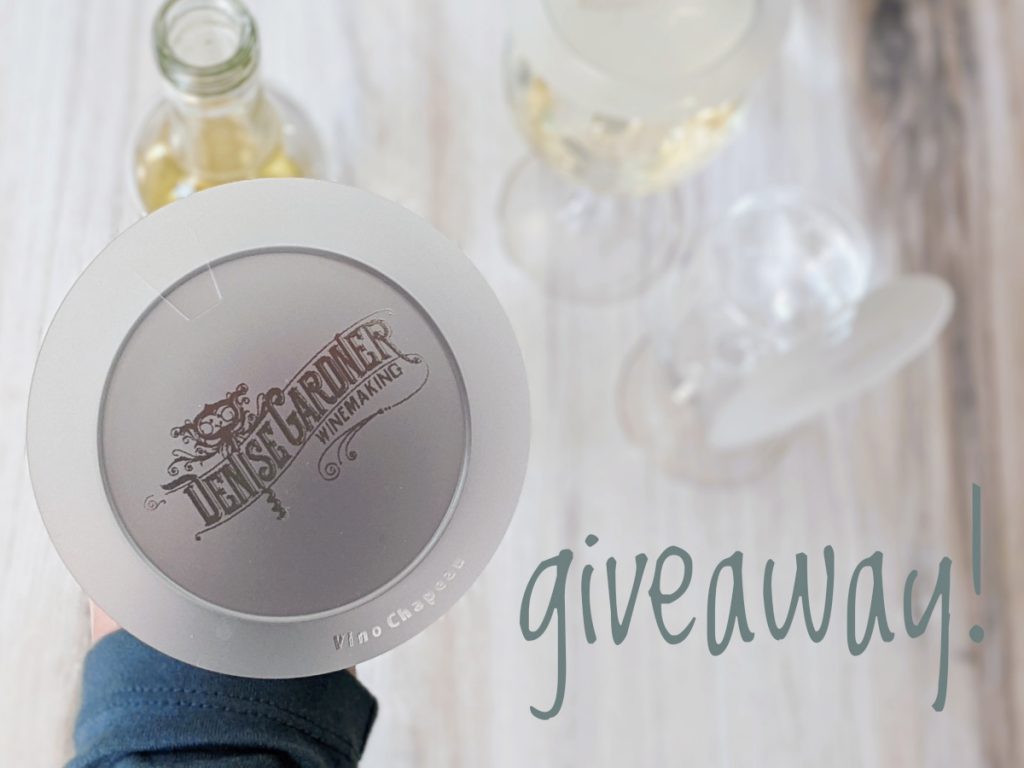 Happy Anniversary Sip & Swirl Giveaway!
Through the month of July, you can enter to win a set of wine glass covers, courtesy of DG Winemaking. This is my way of saying "thank you!" for being a Sip & Swirl follower, and in celebration of our first anniversary.
RULES:
You can register for a chance to win 1 of 4 sets of wine glass covers from July 1, 2021 to July 31, 2021.
All participants must be 21 years of age or older. By entering, you agree you are at least 21 years of age.
Giveaway for US residents, only.
HOW TO ENTER
(two ways to enter!)
Follow @dgwinemaking on Instagram if you don't already AND like the July 1st post! (One entry) [The picture is the same as the one you see here.]
Subscribe, if you don't already, to the monthly Sip & Swirl through the month of July 2021! (One entry)
SELECTING WINNERS
Two winners from each of the two available ways to enter the giveaway, above, will be randomly selected during the first week in August 2021. Entries through Instagram will receive a DM. Entries through the Sip & Swirl subscription will receive an email announcement. Each winner has one week to respond or another winner in that category will be selected.
The winners selected can respond to their DM/email with an appropriate mailing address. Wine glass covers will be mailed to the address provided in August or September 2021.
**Disclaimer: By entering this giveaway, registrants confirm that they are 21 years of age or older, and understand this disclaimer. For US residents, only. This giveaway does not include the purchase or distribution of alcohol in any way. This giveaway is not sponsored, endorsed or administered by, or associated with Instagram or the glass cover manufacturer, Vino Chapeau. We simply want to say thank to our Wine Lovers out there. Giveaway will close on July 31, 2021 at 11:59 PM (EST). Good luck!**