Recently, my husband opened up a bottle of Meiomi Pinot Noir (which I think was $22 at the grocery store), and he immediately said, "Ah. It's sweet."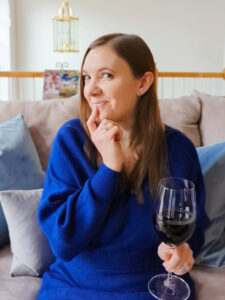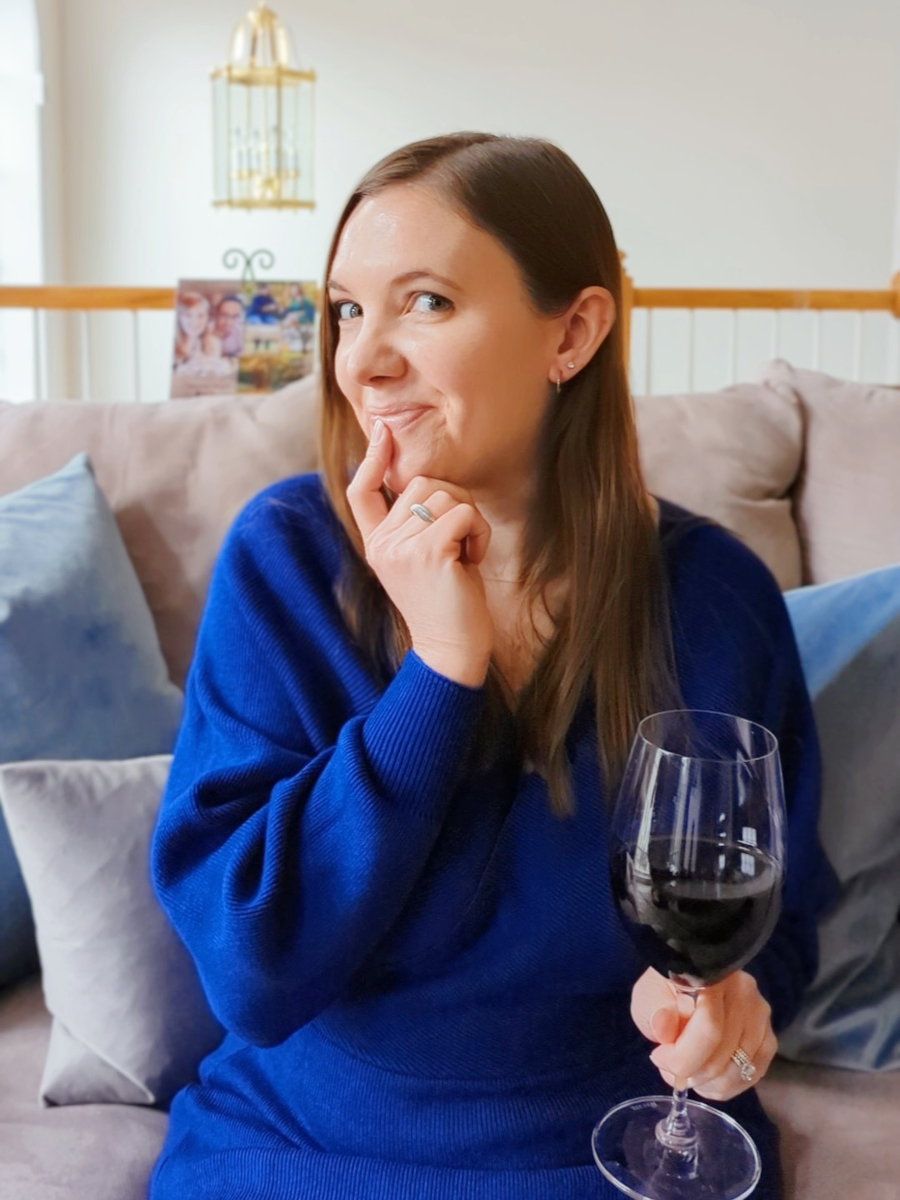 I'm not entirely sure if I was the one that alerted my husband to the increasing concentration of "sweet, but can't tell it's sweet unless you are paying attention" red wines in the wine store. However, I know that since I told him that this phenomenon is occurring, he's certainly more aware of how similar many different wines taste even though they may be different varietals (e.g., Pinot Noir, Cabernet Sauvignon, Zinfandel, Merlot, "Red Blend," etc.).
I consider these subtly sweet wines to be in the group of "International Style Red Wines." In my opinion, the International Style Red Wine is:
Relatively high alcohol (a concentration of usually 13%+).
Minimal acid meaning the wine doesn't taste sour.
Quite tannic (sometimes to a point where sometimes you can taste the dusty tannins the second they hit your tongue).
Likely has a flavor profile of pruned or jammy berry fruits and a very strong oak characteristic: usually chocolate, cocoa, mocha, or roasted coffee-like.
And, it's sweet.
The term "International" is included because the style crosses over many red wine grape varieties and many wine-producing regions. 
Now, sweet wine drinkers, those that enjoy very sweet wines like Moscato or sweet-sweet Rieslings, may not find the International Style of Red Wines sweet. However, those that are used to drinking dry-dry wines will immediately notice the sweetness.
In my household, because I'm constantly evaluating wines from tank to bottle, the integration of sweetness is immediately apparent. I think I may have made my husband more aware of it, too.
Is there anything wrong with International Style Red Wines?
No, absolutely not.
In fact, these red wines are so common because they are so popular, especially among American consumers.
In the wine industry, we constantly talk about how Americans "talk dry, but drink sweet," and this style of red wine illustrates the popularity of how far a little sweetness can go.
From a technical wine production standpoint, wines are considered dry when they reach 1 g/L of residual sugar or less. This correlates to 0.1% sugar in the wine.
For some wines, an addition of 1 – 2% sugar is enough to perceive a small level of sweetness in the wine to the most discerning palates. But for those consumers that are not overly honed in on such low levels of sweetness, those wines may appear dry, or not sweet.
Where can I find the International Style of Red Wine?
It is tricky to identify these wines on the retail shelves without knowing lots of information about what companies are producing the wines and the hierarchy of their wine brands.
However, there are a few characteristics associated with the wine that will likely lean it towards an International Style.
Here are a few tips to help you identify these red wines on the wine shelves: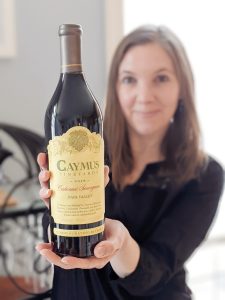 Most red wine varietals have International Style Red Wine wines mixed within them. That means that Cabernets in this style will taste similar to Pinots in this style which will taste similar to Merlots in this style and so on and so forth. Will slight variations occur? Yes, absolutely. But there is a fair amount of consistency amongst this style regardless of the grape variety labeled on the wine bottle.
Most wines made in the International Style fall in the lower to mid-tier price point for that variety. The price point, therefore, will change depending on the varietal in which you are looking. For example, I am a Pinot Noir drinker. Where I live, the average "value" dry Pinot usually starts at about $25 on the retail shelves (not including any discounts or promotions). Thus, if I see a Pinot available for under $25, I usually start to assume that the likelihood of that Pinot getting made into an International Style Red Wine starts to increase. This was the case with the Meiomi Pinot Noir that my husband found. In contrast, many Cabernet Sauvignon or Merlot wines come in the $10 – $17 price range. I would argue that many of these Cabernet Sauvignons are likely to be in the International Style. However, there are exceptions. A few years ago, I bought a bottle of Caymus Vineyards 2018 Cabernet Sauvignon that was in the $70 – $80 price point. I was somewhat surprised to find that this Cabernet Sauvignon actually leaned towards the International Style as opposed to the dryer style I had come to know associated with the region. And, recently, I opened a bottle of 2019 Chaos Theory by Brown Estate, which retailed for about $40, and found it also leaned towards the International Style.
Many of the International Style Red Wines will contain a "California" AVA (American Viticultural Area) designation on the label instead of a more specific regional AVA from within the state. The "Washington" AVA is another designation where I find more International Style Red Wines. This was certainly true of a bottle of Clos du Bois Cabernet Sauvignon I found that was labeled under the "California" AVA. Again, like with all of my tips today, there are exceptions with this finding. The Caymus Vineyards 2018 Cabernet Sauvignon was actually labeled with the "Napa Valley" AVA, but still leaned to the International Style.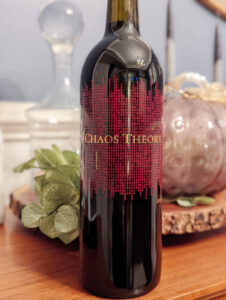 What does this mean for red wine drinkers?
First, if you enjoy the International Style Red Wines, this means that you can cross into several wine grape varieties (varietals) on the retail shelves and likely find a wine that you enjoy since the taste of the wine will be so similar. Thus, this can be a mechanism for expanding the types of wines you try as opposed to sticking in one or two varietals. Even though the style is the same, it's likely you will pick up on some nuanced differences, but the overall taste will likely be similar enough that you can find new things to try.
Second, this style is quite popular among American wine consumers. In the last Sip and Swirl, "I Need a Wine for a Gathering," this style is one of the wine styles I recommended for when the gathering includes "Red Wine Drinkers" or the guest list wine preferences are unknown. Again, this leans into the fact that these wines are easy to drink and enjoyed by most wine consumers if they enjoy red wines. Thus, it's a very easy style of wine to bring to an event and feel confident that guests will appreciate.
Finally, if you are someone that does have that discerning palate, and the extra flavor and extra sweetness turns you off from this style or red wine, then you may have to be a little more choosey about the red wines you select in the wine store. Often, this will mean looking into slightly higher price points. Again, this is not a failsafe plan, but it can help you allocate the "sweet spot" for where your wine retailer has dryer (less sweet) wines. You may also have to do some label investigation and look for more detailed regional AVA's or look outside of California and Washington wines for alternative taste profiles associated with those varieties. Or, if the wine retailer offers tastings before purchasing, this can be a very convenient way to identify if you prefer a wine in general. Thus, tasting before purchasing is usually a good option to ensure you'll enjoy your wine purchase.