With Father's Day upon us, it may be difficult to find that perfect gift for the dad that has it all. While a nice bottle of wine may not be the first thing we think about when it comes to gifts for men, I've found that a bottle of wine with a lot of thought behind it can go a long way.
There is a lot of thought that goes into picking out a particular bottle of wine. And, one of the most joyful parts about gifting wine is providing an opportunity for the receiver to share in an experience of tasting it among friends and loved ones. These shared moments over a special glass of wine can live in our memories for years to come.
If the guy in your life enjoys wine, these few suggestions can provide the unique opportunity for him to try something new.
*A note on the food pairings: I'm a bigger proponent of drinking and eating what you enjoy! That is ultimately what brings us the most joy, and that is the foundational point of enjoying food and wine with friends, family, and loved ones. Sometimes wine and food pairing rules can feel restrictive or entirely too difficult for us to prepare in the home. The options below are simply that: options, ideas, and inspiration. Remember: choose the wine for the moment and the memories will follow. Cheers!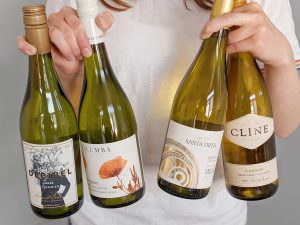 Viognier
If he loves: Chardonnay. Viognier can be found in unoaked and oakier forms, similar to that of Chardonnay. Read the descriptions to know what you are purchasing!
About the variety: Viognier is a European variety that was traditionally grown in the Rhône region of France, but today it is grown throughout the world. You can find regionally grown and produced Viognier throughout the United States including up and down the West Coast and within Virginia. Some of the loveliest Viogniers are produced in Virginia.
This is an aromatic wine grape variety: the aroma (smell) of this wine really pops with floral characteristics coupled with a burst of fruit flavors. Some common fruity descriptors include citrus fruits include orange varieties, peach, pineapple, and mango.
Similar to how Chardonnay wine can get produced, some Viogniers may undergo some oak aging. This lends a creamy, vanilla, and honeysuckle-like aroma and flavor to Viognier that is truly delightful.
Food pairings: While seafood dishes are the primary recommendation associated with Viognier, this wine grape variety also makes a lovely supplement to a brunch.
Make it a gift: A set of savory scones and a bottle of Viognier is the perfect way to get a brunch started on Father's Day.
Some favorites: I personally recommend Viognier from Virginia wineries, which capture the refreshing nature associated with this wine grape. Some of my favorites are from King Family Vineyards, Veritas Winery, Chrysalis Vineyards, and Barboursville Vineyards.
For a French, pricey alternative, look for a bottle from France with the word, "Condrieu" on the label. This is the Northern Rhône region in which white wines are made with 100% Viognier.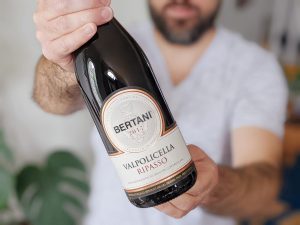 Valpolicella Ripasso
If he loves: Red wines from Bordeaux or Chianti, or the wine grape varieties like Merlot or Syrah.
About this wine: The terms "Valpolicella" and "Ripasso" describe both the winemaking region, Valpolicella in Italy and a detail about how the wine was produced. The term "Ripasso" indicates that after fermentation was complete, the wine was put in contact with the left-over, concentrated skins/berries that were used to produced Amarone. This gives the wine a boost in flavor, alcohol, and smoothness. With its softer mouthfeel, but concentrated flavor, Valpolicella Ripasso wines are good red wine recommendations for when the weather gets warmer.
Food pairings: Grilled food! A fun little secret about Valpolicella Ripasso wines is that they make the perfect summer red wines because they can pair wonderfully with a lot of foods that are grilled.
Make it a gift: Pair a bottle of Valpolicella Ripasso with a new set of grilling utensils.
Some favorites: Luckily, you can find a good bottle of Valpolicella Ripasso at any wine store in the Italian wine section. Some past brands that I have enjoyed that fall in the $20 – $25 range include Bertani Valpolicella Ripasso and Tommasi Valpolicella Ripasso.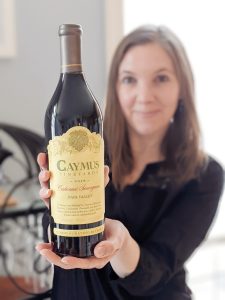 Napa Cabs (Cabernet Sauvignon and Cabernet Blends)
If he loves: Really big, bold wines like Cabernet Sauvignon, Malbec, or Australian reds. If he is a coffee lover or enjoys dark chocolate.
About the variety: Cabernet blends produced in Napa, California are the envy of the wine world. This wines include luscious, bold, jammy red wine flavors and usually include a good punch of alcohol (13% ABV or higher). These wines have significant tannin, providing a big mouthfeel that is often accompanied by bold, rich red wine flavors: blackberry jam, black currants, raisins, spice, and even essences of things like olives, eucalyptus, and violets. It may sound like a weird combination of flavors, but they are quite delicious!
Many "Cabernet Sauvignon" wines produced in Napa are a blend of various red wine grape varieties. However, Cabernet Sauvignon would make up the bulk of the blend. Some producers will make a 100% Cabernet Sauvignon, so always consult the wine details if you want to know more about that particular wine.
Napa is the region in which the Cabernets are grown and produced. But Napa is also sub-divided into smaller regions where the grapes are grown. This includes: Atlas Peak, Calistoga, Carneros, Chiles Valley, Coombsville, Diamond Mountain, Howell Mountain, Mount Veeder, Oak Knoll, Oakville, Rutherford, Spring Mountain, St. Helena, Stags Leap, Wild Horse Valley, and Yountville. If you see any of these terms on the label, do not be dismayed. The location identity simply indicates the grapes come from a small radius within the Napa region and may have some characteristic nuance flavors that define red wines produced from there.
Food pairings: A cheeseburger topped with aged cheddar, blue cheese, or even a gouda! For a vegetable alternative, try a beet salad sprinkled with blue cheese crumbles. Napa Cabernets tend to drink well with blue cheeses, but if Dad is not a fan, try an alternative cheese. Cheese boards and a Napa Cabernet make a great afternoon. Add extra goodies with the cheese to create a lovely wine-and-food experience.
Make it a gift: Pair a Napa Cabernet with a fresh baguette, olives, crackers, sparkling water, and shelf-stable cheeses and meats for an instant wine country experience.
Some favorites: Since this is a gift, finding some of the expensive wine brands could be fun! Here are just a few that you could explore (that you may not have heard about before!): Caymus Vineyards, Chateau Montelena (famous for their Chardonnay!), Frog's Leap, and J. Moss Wines.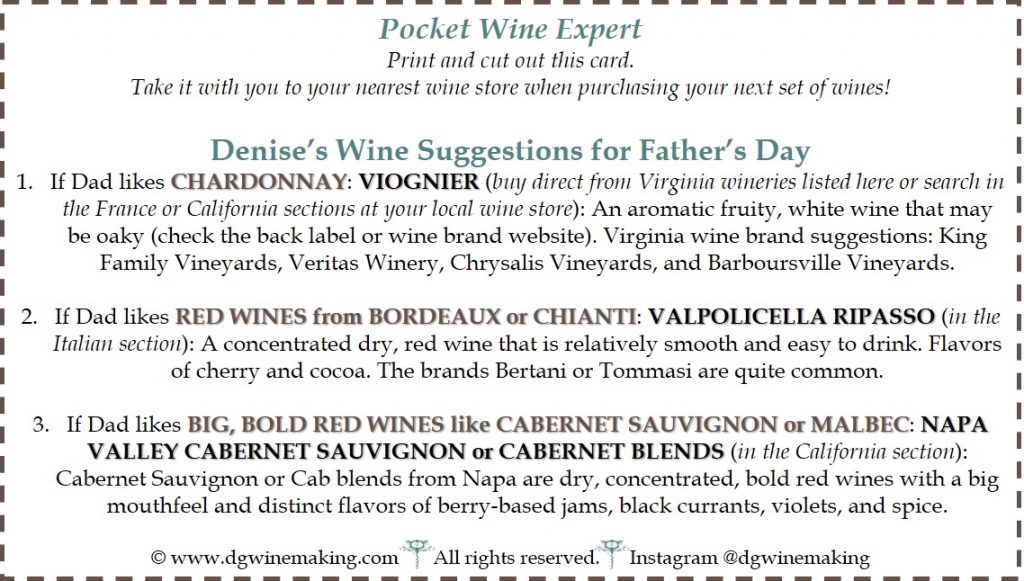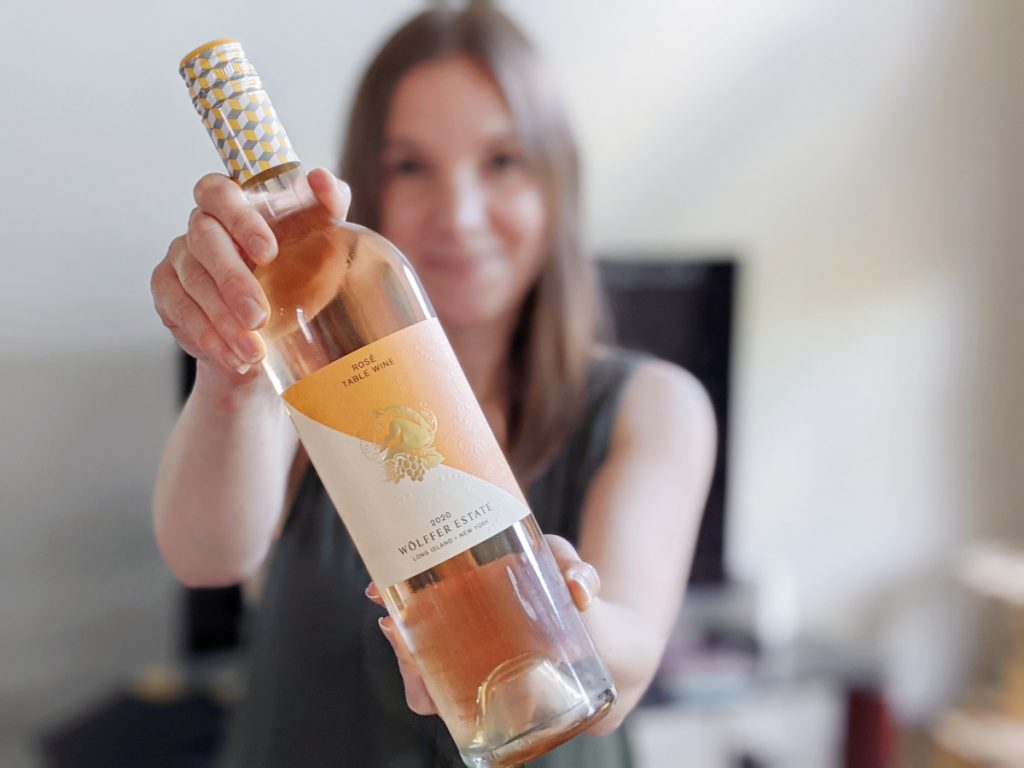 June 25th is International Rosé Day
Do you love rosé wine as much as I do? Then celebrate with me on June 25th which is International Rosé Day! If you need some rosé wine suggestions, check out the April 2021 Sip & Swirl edition, titled "Creating Rosé Wines." There, I classified rosé wines into 4 different styles: rosé wines that refresh, surprise, delight, and sparkle. Pick which style of rosé you are looking for and then join me on Instagram (@dgwinemaking) for various rosé wines I've tried these past few months. Also, share your selection(s) with me by tagging me in your photos! Cheers to rosé wine and International Rosé Day!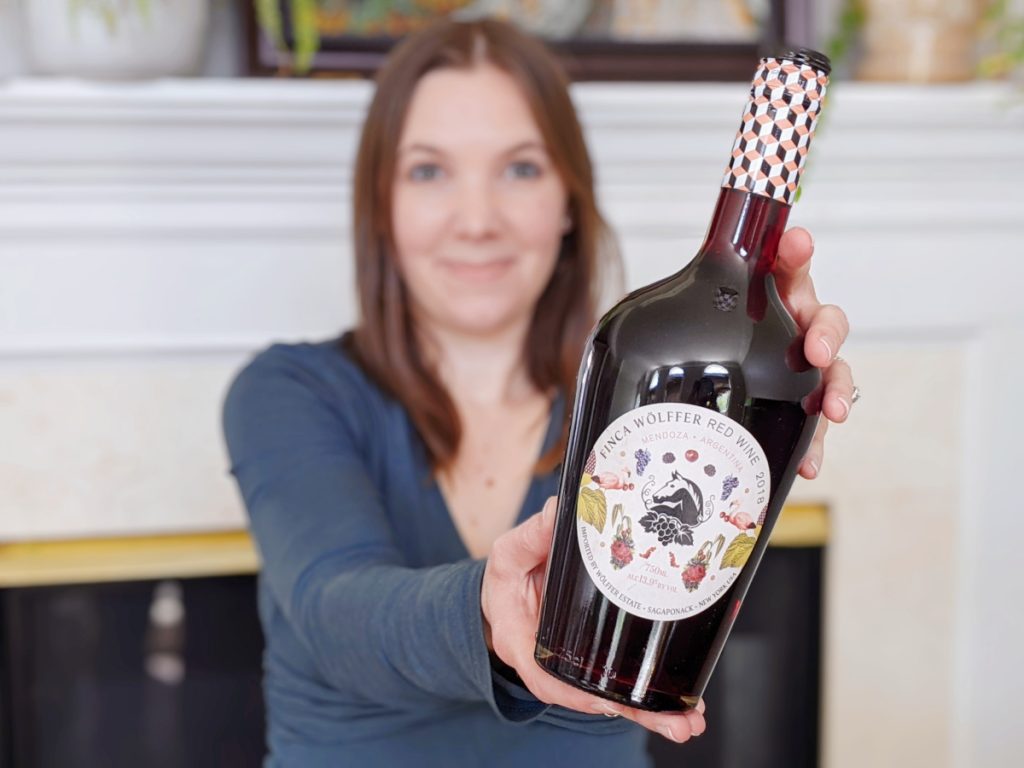 A New Hidden Wine Gem: Wölffer Malbec
The Wölffer Malbec is one of those wines that truly surprised me this past year. Truth be told, I'm not a big Malbec drinker, but I was recently asked to try some Malbec wines. Why I loved this wine: it's not your traditional Malbec. This wine is softer than most Malbec wines, lacking the overly drying sensation. And it's a fruit bomb! It's so delightful fruity that it makes the perfect summer red wine. Plus, The Hubs and I both LOVED this wine. Why is it a Hidden Wine Gem this month? Wölffer Estate Vineyard is located in Long Island (NY) and makes fantastic wines of great quality. You may have also seen me feature their rosé wines recently! (Psst, one is featured in the left image!)
Bottles & Blooms: Aromatic Herbs in a Floral Arrangement & Wine Cocktails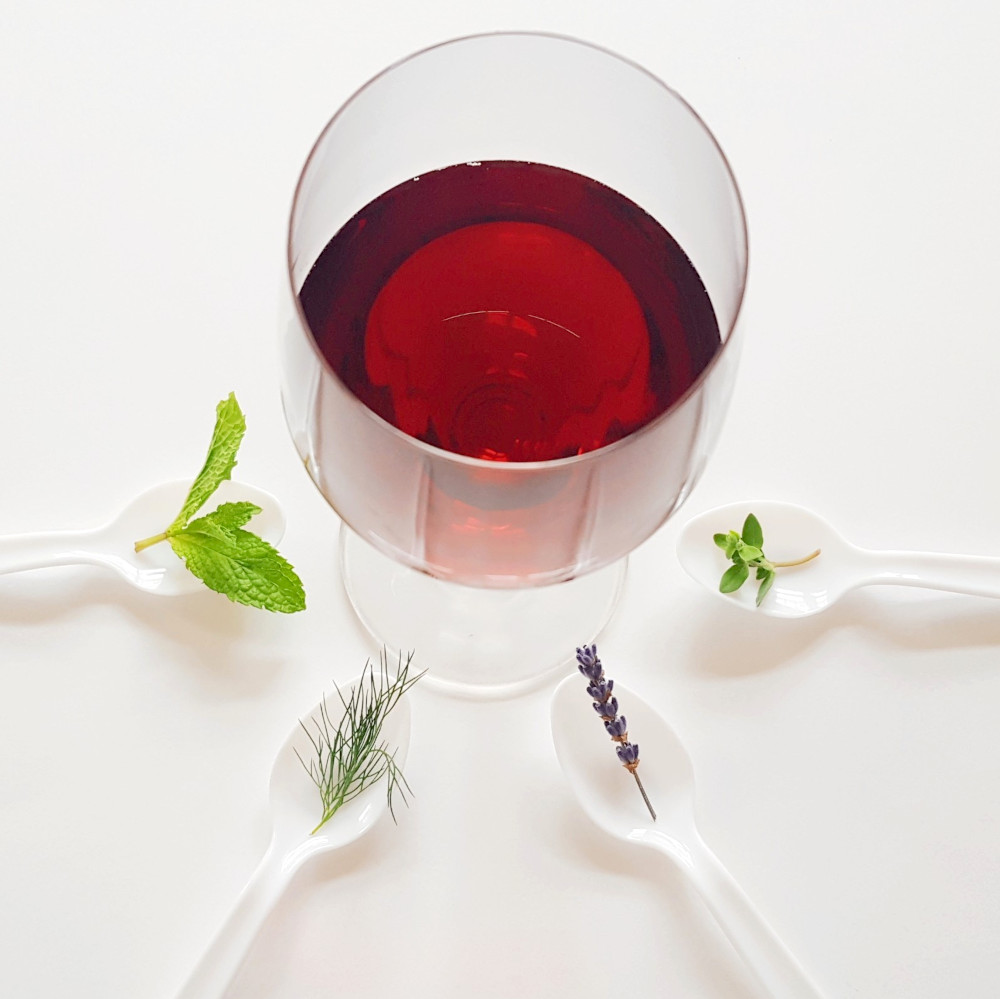 Thursday, June 24, 2021 at 6:30 – 7:30 PM (EST)
Theme: Aromatic Herbs in a Floral Arrangement & Wine Cocktails

Wine Lessons: Denise is going to show you what wine to pick to create delicious wine cocktails that also feature aromatic herbs! Come get the wine suggestions and recipes during this workshop.
What You'll Make: A floral arrangement, curated by Stephanie from The Blue Daisy Floral Designs, that integrates the use of fresh, aromatic herbs.
How it Works:
Register for the 'Bottles & Blooms: Aromatic Herbs in a Floral Arrangement & Wine Cocktails' virtual workshop.
Gather your supplies! (We'll send you a list ahead of time.)
Tune into class on Thursday, June 24th at 6:30 PM (EST).
Learn about wines and wine cocktails while building your flower arrangement during the virtual workshop!
Enjoy your work! Sip on some wines or wine cocktails suggested during class and enjoy viewing your arrangement in your home for days to follow.
REGISTER TODAY BY CLICKING HERE
Unsure if you'll like our Bottles & Blooms workshops? Try out a Bottles & Blooms workshop for free, here! The theme is: Transform Your Everyday with Wine & Flowers.