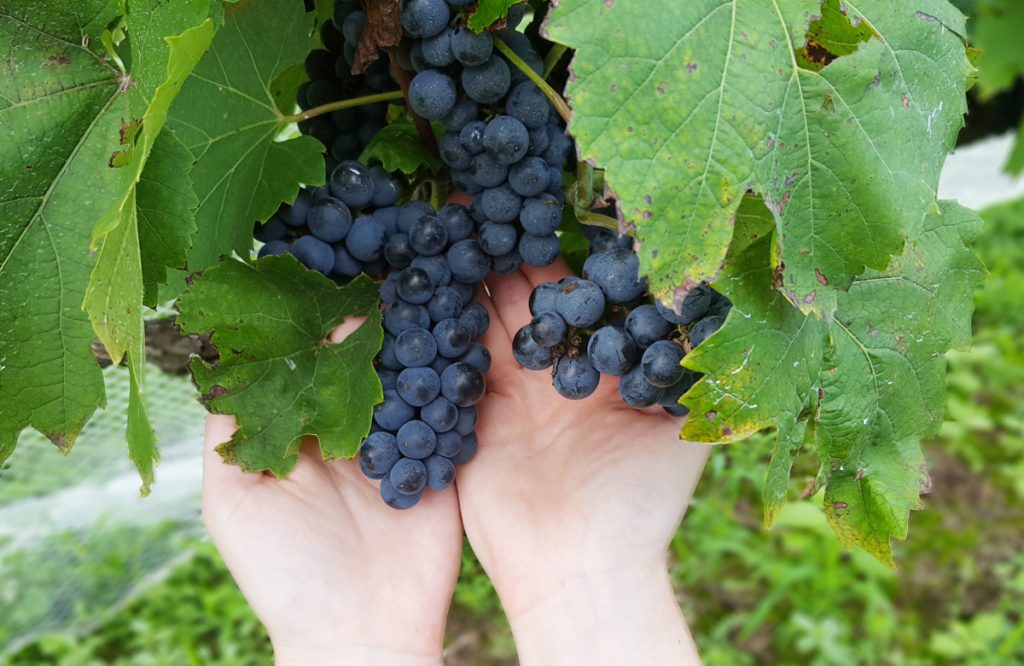 For many U.S. wine making regions, September marks a more "official" beginning of the grape harvest. It's true that in Southern states and in parts of the West Coast, harvest may begin earlier: in August or even during a portion of July.
I suppose I "unofficially" declare September as the start of harvest because that was the month I had my first wine harvest experience in my life.
This is an exciting, intriguing, and [mostly] chaotic time of year for many wineries. The quality of the grapes finally becomes known, and the fruit is passed off into the hands of the winemaker.
Some wineries will ceremoniously "bless" the harvest when the first load of grapes arrives at the crush pad. Wineries range in traditions with this practice, but almost all raise a toast using a previous vintage wine, bringing the entire vineyard and winery team together. An act of camaraderie. A moment of hope. A look to the future.
Rituals like the harvest blessing and the general emphasis on art and tradition make wine making quite unique compared to many other forms of food processing. For many, the lifestyle associated with crush, a shorthand term used to describe harvest in the cellar, becomes addicting. Many of us in the industry plan our entire year around crush, waiting in anticipation for the work, stress, and excitement.
So what goes into this seasonal time?
People that work in the vineyard are constantly monitoring grape ripeness. They wait for the delicate balance of sugars, acids, and grape flavors to align. Some years do not allow for this waiting period to drag on very long. In regions that experience Fall storms or hurricanes, harvest can come sooner than later. When this happens, there is a swift push to get everything and anything picked and out of the vineyard. Those years that get cut short are heartbreaking as every industry member knows there is a loss in wine quality for that vintage.
In comparison, the cellar crew at the winery has been working full time over the summer to get all of last year's wine that is in tank into a bottle or put into the proper vessel (e.g., barrels) for aging. Plus, the cellar needs prepared for the new grapes' arrival. Usually a thorough cleaning is involved and all of the equipment that was used during last season is brought out, started up, and repaired if it is needed. It's an interesting reminder of how seasonal the grape harvest really is as it only comes one time a year.
For those who haven't worked a crush, I can attest that it is hard, laborious work. But there's something special about this time period and anticipating a future taste of the vintage's wine. It's why I commonly refer to many wines as a "historical fingerprint." Everything about the growing season like the amount of rainfall or the number of days grapes were left to hang on the vines to ripen, is all captured in the bottle. It's what makes wines from one vintage year unique from the next vintage year. No two years are exactly alike.
The harvest season is also a really fun time to interact with winery tasting rooms. Usually festivals and activities surrounding the harvest season excitement kick into play. I'm sure the harvest celebration in 2020 currently looks a little different, but one thing about harvest will not change this year. When all of the grapes have been picked from the vines, and the wines are bubbling away, we'll be smack in the middle of the Fall season. Harvest begins during the last few moments of summer and sneakily ends when pumpkins, gourds, and corn stalks are suddenly plentiful. For the cellar crew, this is an odd experience. The switch of the seasons seems to occur in the blink of the eye. By the time the 2020 harvest season ends, we'll be starting the Fall edition of "Bottles and Blooms" (see below!).
As the harvest season begins, what is one wine you'll savor in these final warm days of 2020? Do you follow a winery on social media through their harvest journey?
I would love to know more! Please share some of your favorite wines or stories in our new Sip & Swirl Community Facebook Page. (You must be logged into Facebook for the link to work.) Click on the"Join Group" button today to get started and sharing your wine finds!
Until next month, cheers!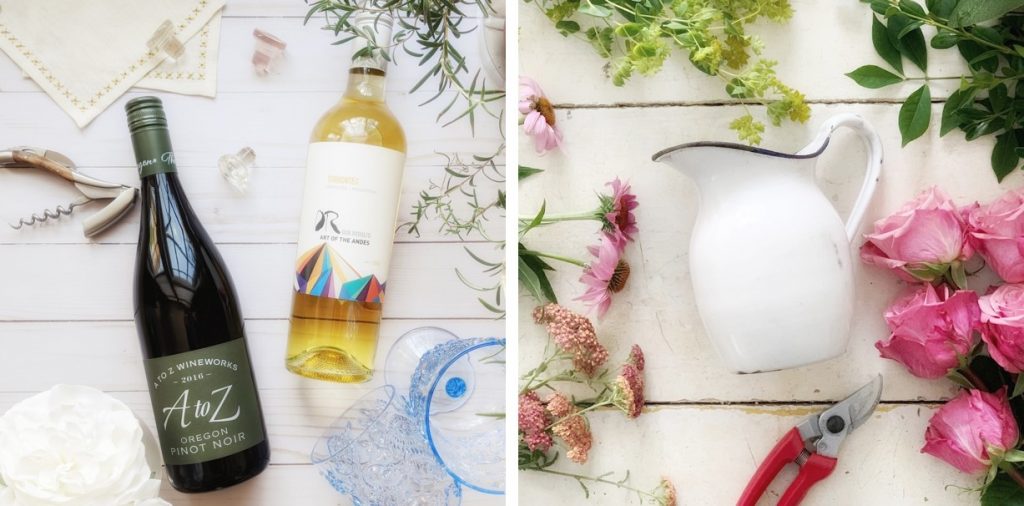 REGISTER TODAY!
Bottles and Blooms: Transforming Your Everday with Wine and Flowers
Would you like to discover creative ways to maximize the enjoyment of your everday life with wine and flowers?
Yes?
Then, guess what Sip & Swirl members! Registration is now open for our FREE virtual class co-hosted between Denise Gardner Winemaking and The Blue Daisy Floral Designs.
What are we doing?
Denise is going to introduce you to the concept of house wines.
Stephanie will show you how to make your own floral arrangement using blooms locally available to you.
Register for our FREE introductory, virtual class. Two dates are available to participate! Click on the date you would like to attend, and it will take you to the registration page:
Thursday, September 24, 2020 at 7:00 PM (EST)
Thursday, October 15, 2020 at 7:00 PM (EST)
Looking for ways to bring simple joys to your life and transform your everyday?
Join us from the comfort of your home. We cannot wait to meet you!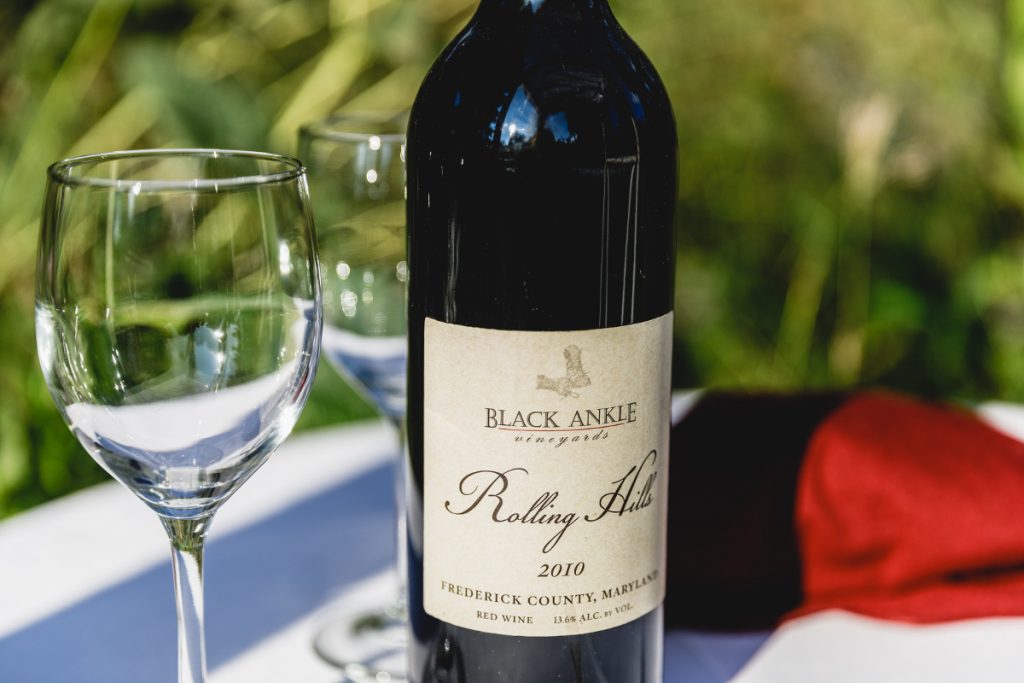 Create a Special Occasion
I was on my way back from a family trip in Mt. Airy, MD when some friends invited me to join them for dinner. While in Mt. Airy, I had purchased an entire case of Black Ankle wines to bring back home with me. At that time in my life, I coveted expensive wines for declared "special" moments. But, I knew I didn't have time to find a wine store and purchase more wines before arriving to dinner. I also knew one of the hosts was a Bordeaux red wine fan. Thus, I randomly pulled out one of the reds, their recent release of Rolling Hills, that I had just purchased to share with everyone at dinner. Ironically, that night became the first night I shared a glass of wine with my future husband. Several years later, we also shared a bottle of Rolling Hills to bless our marriage on our wedding day. If there's one thing I learned from that experience it is this: you never know what moments will become "special occasions." When you want to share a bottle of wine with family and friends, don't wait too long to bring out the good wines.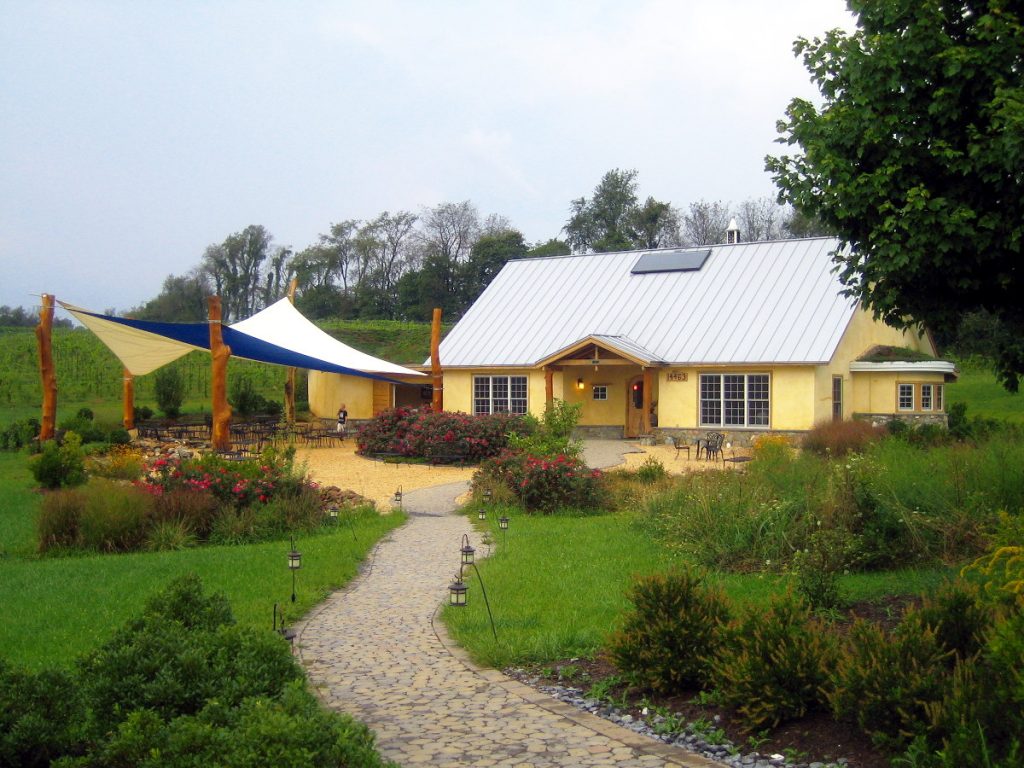 A New Hidden Wine Gem
September is a very special month for me and my relationship with Black Ankle Vineyards in Mt. Airy (MD). Black Ankle produces premium quality wines, and some of the best (in my humble opinion) from Maryland. It's quite special that all of the grapes used for their wines are estate grown on the farm. And the tasting room they have been in for the past decade, pictured above, is very unique in that it's made from raw materials sourced from the farm. This includes straw insulation! Black Ankle is all about sustainability, wine quality, and engaging with agriculture. I know you will love them. If you're looking for a red wine to try, I recommend the Rolling Hills or, if you would like to splurge, the Slate. If you are looking for a white wine, try the Albarino! It's one of my absolute favorite white wine grape varieties and always so difficult to find. Cheers!