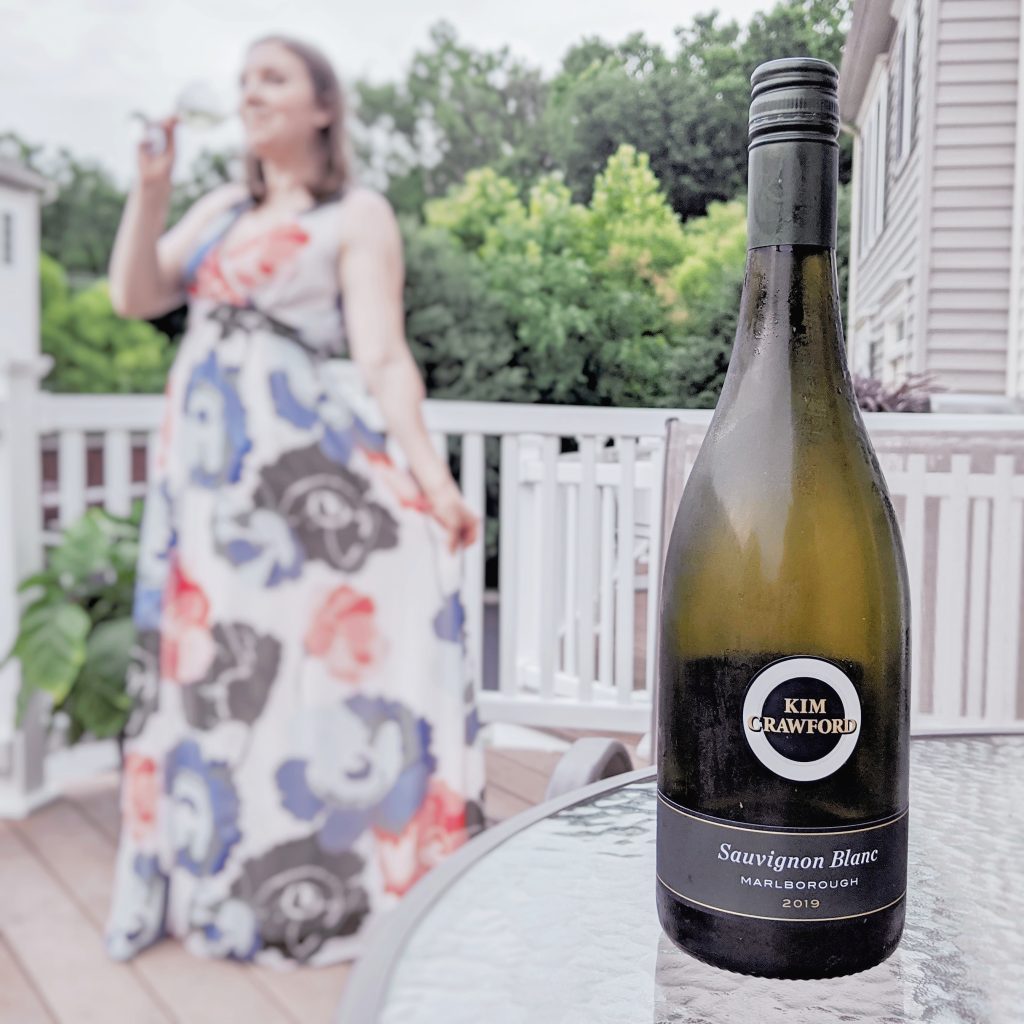 Nostalgia.
The dictionary defines 'nostalgia' as "sentimentality for the past, typically for a period or place with happy personal associations."
It recently occurred to me that I grow nostalgic for the summer in the month of August. It's the month I realize the summer has flown by too fast, once again. It's the month I long for some of the joy that stemmed from my childhood: listening to the cicadas in the woods, watching the fire flies glitter the early evening sky, the sound of a public pool and that first chill that runs through you when you quickly jump in, the smell of fresh cut grass wafting in the wind. August is also the month I start anticipating the up-coming wine harvest with both eagerness and a little bit of anxiety. Eagerness for us to taste the magic that was grown. Anxiety over the amount of time that will fly by to round out the year. Harvest, after all, is a lot of work.
I noticed that my summer wine selections also change in August. Every year, without fail, I see a shift in my wine preferences during this late summer month. What do I lean towards?
First, there is chilled, fruity Sangria. Since my family often vacationed in late-July or in a part of August, Sangria has become synonymous with the memories of my younger adult vacations. While there were no beach vacations this year, I still find myself looking forward to a cool glass of Sangria on the hottest of summer days. Did you miss my Summer Sangria recipe made with white wine back in June? No problem. Reference some Sangria recipes, here.
Then there is the 'aromatic white wine,' New Zealand Sauvignon Blanc. I rarely drink New Zealand Sauvignon Blanc, but it's an incredibly nostalgic white wine for me. It's know for its green, grassy, and tropical passion fruit flavors. (And yes, occasionally you'll find a friend that thinks it smells like cat pee!) But the bright, citrus-essenced grassy flavors immediately transport me back to my childhood memories of freshly cut grass. If you haven't tried New Zealand Sauvignon Blanc, it's hard to find one that doesn't capture these green aromatics. Easy-to-find brands include Kim Crawford, Whitehaven, and Cloudy Bay. But there are additional brands out there that are just as delicious and deserve tasted.
Finally, a big wave of nostalgia comes with the 'light, fruity red wine' Oregon Pinot Noir. The Willamette Valley region of Oregon produces some of the most charming Pinot Noirs that I have tasted. Now, many come with a hefty price tag. During the summer months when I crave this wine the most, I often resort to keeping some of the lower-priced brands (such as A to Z or Erath) in my wine cellar and reserve the more expensive ones (see the feature, below!) for special occasions or Friday evening dinners. One of the best summer trips I took was to Willamette, and it was during a hot year for the region. My husband accompanied me on a work trip, meeting with several Willamette Valley producers. Despite the heat, we somehow sipped through our entire visit with one Pinot Noir after another. After spending a few days on this work trip, we spent some extra time vacationing on the Willamette River. Yes, "on" the river. As in, we spent some time living on a house boat, soaking up river life in Oregon. To this day, every time I sip on an Oregon Pinot Noir, I can't help but think about the summer heat in Oregon and those evenings we watched the ospreys hunt along the river at sunset.
Which wines do you crave that leads you to a nostalgic moment?
I would love to know more! Please share some of your favorites in our new Sip & Swirl Community Facebook Page. (You must be logged into Facebook for the link to work.) Click on the"Join Group" button today to get started and sharing your wine finds!
Until next month, cheers!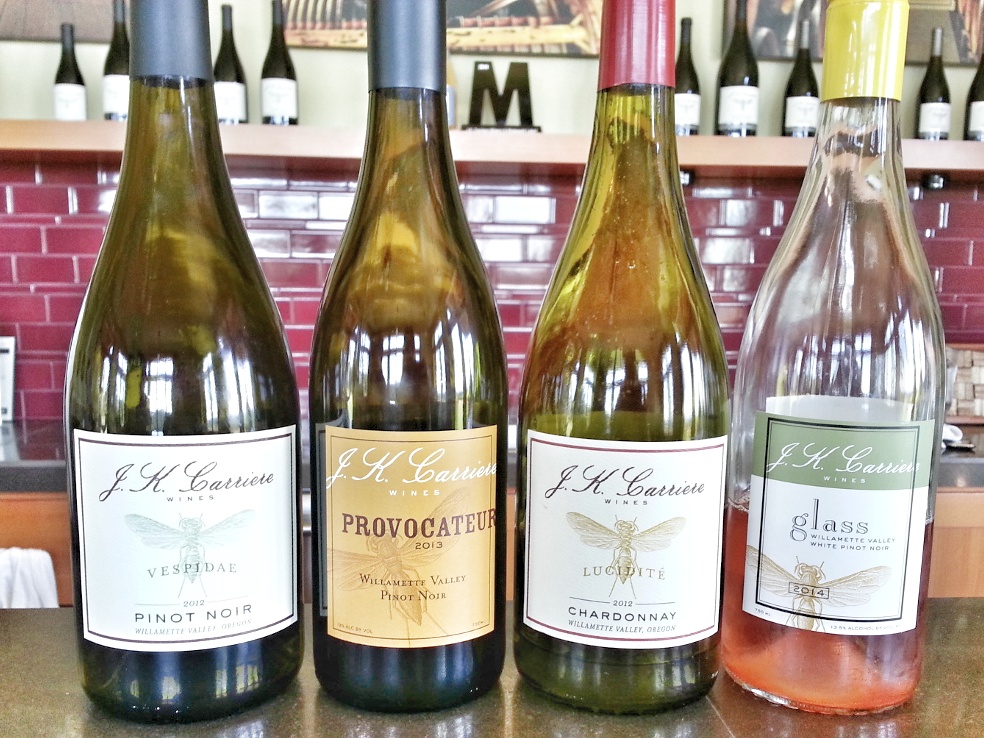 An Oregon Hidden Wine Gem
If you are a lover of Oregon Pinot Noir, then I'd like to introduce this hidden gem, J.K. Carriere. This ended up being one of my favorite wineries to visit on a past summer trip to Oregon. Everything on the label and in the winery has a meaning and story behind it. If you love to explore new wines with stories, then this is the type of wine brand I recommend. The Provocateur goes for about $28 per bottle and the White Pinot Noir for $25 per bottle. But if you are in the mood for something special, they are currently offering samplers, single vineyard wines, and exceptional vintage bottles.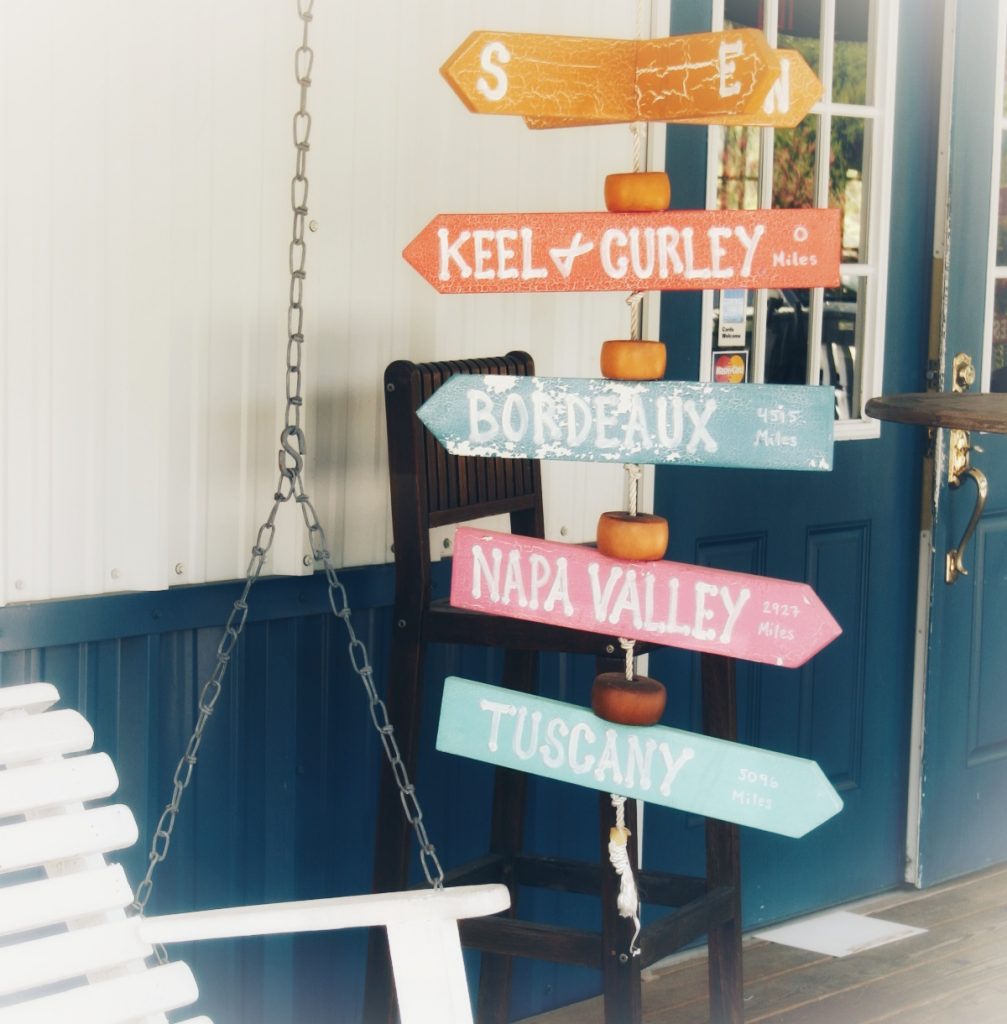 A New Hidden Wine Gem
I'd like to feature a less conventional wine, specifically a blueberry wine that I've always found delightful especially in the summer. This month, I encourage you to take a look at Keel & Curley Winery in Florida. As I mentioned, above, the summer throws me into a Sangria-making frenzy. Sometimes, I swap out traditional grape wine for blueberry wine, and Keel & Curley produce some of my favorite blueberry wine that isn't sweet. They produce a series of blueberry wines, all at different sweetness levels. And, like most hidden gems, they can ship to a lot of different places. Venture on the nostalgic side this month. Try Keel & Curley!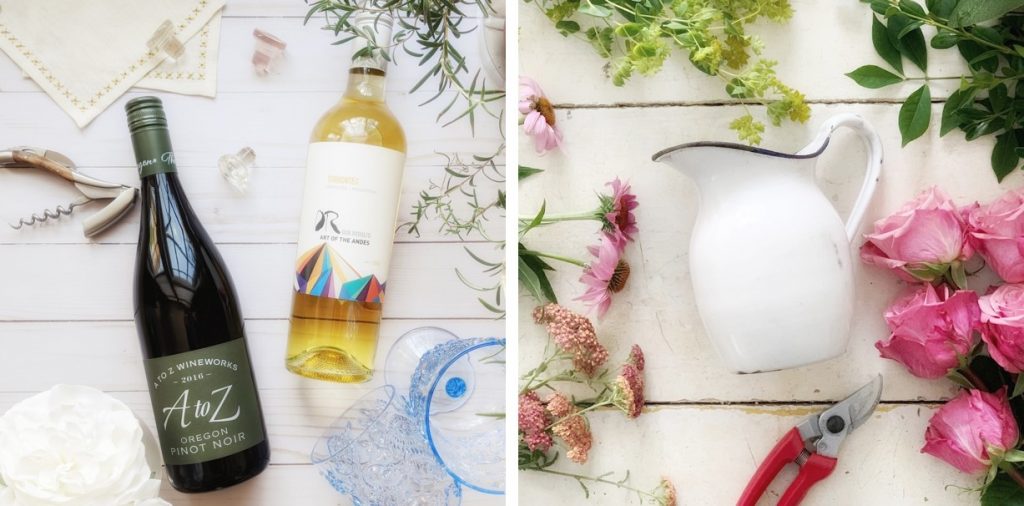 INTRODUCING!
Bottles and Blooms: Transforming Your Everday with Wine and Flowers
Coming in September 2020! Sip & Swirl members will be the first audience to receive available registration for a FREE virtual class co-hosted between Denise Gardner Winemaking and The Blue Daisy Floral Designs.
What are we doing?
Denise is going to share how YOU can integrate house wines into your kitchen, wine rack, or cellar, and incorporate these wines into your evening dinner experiences with a touch wine elegance and fun.
Stephanie will demonstrate how to take flowers grown in your backyard or a flower bunch purchased from your local florist or farmer's market, and turn it into a lovely centerpiece using a simple pitcher you might already have in your home.
The best part is… You can follow along from the comfort of your own home.
Looking for ways to bring simple joys to your life and transform your everyday?
A FREE introductory class to our "Bottles and Blooms" series.
Two opportunities for registration.
Stay tuned in September's Sip & Swirl!