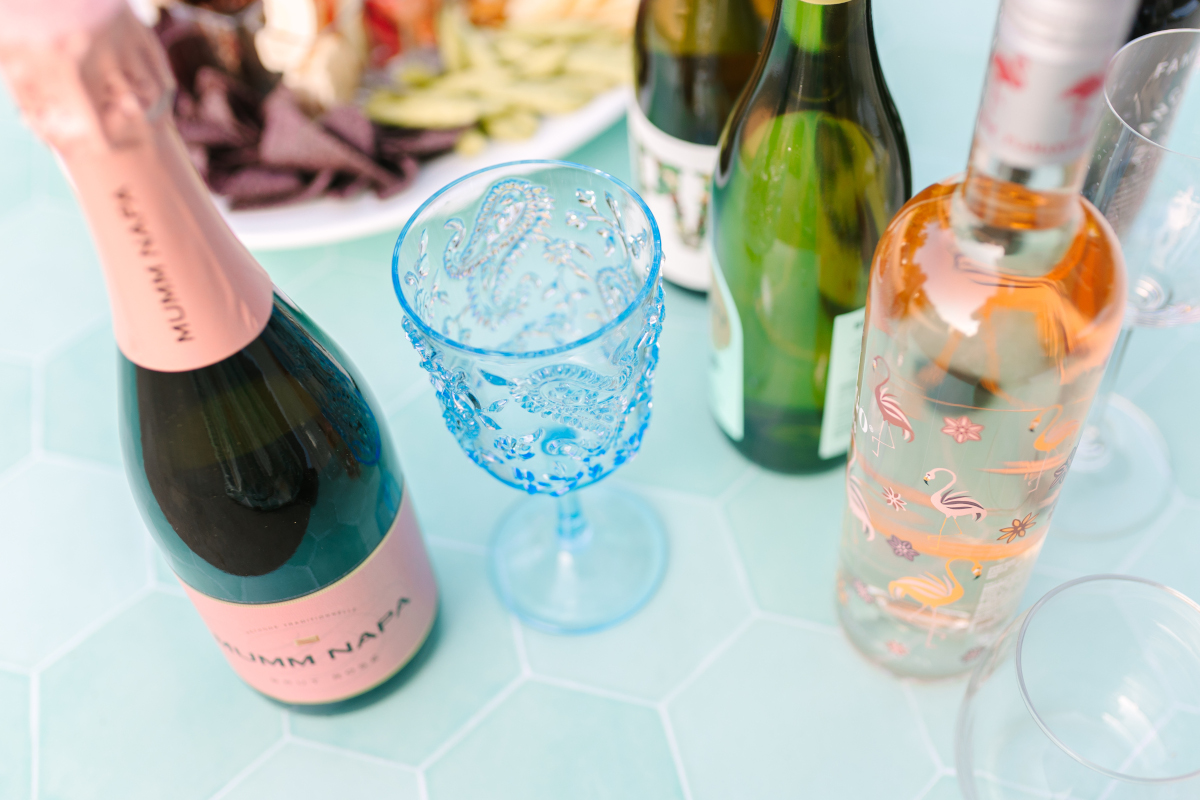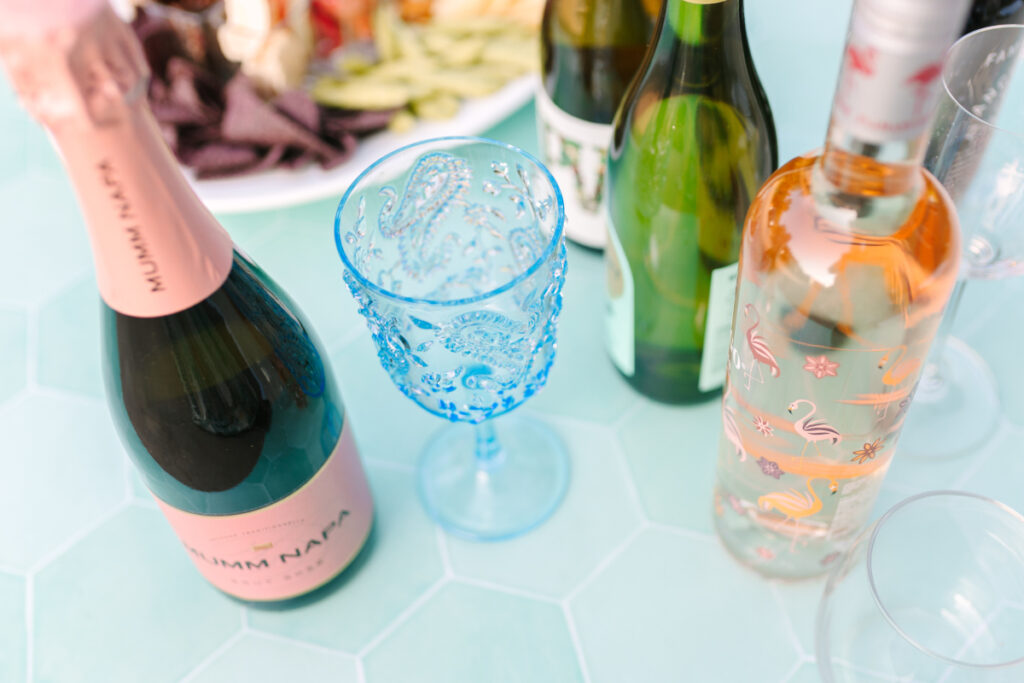 Recently, a Wine Lover told me that she didn't purchase wine because she didn't want unfinished wine to go bad.
When I asked her to clarify what she meant, she admitted to only buying wine in cans because she never finished a bottle on the night it was opened. And she was generally unhappy with canned wine because it wasn't the same as the wine she previously used to drink from a bottle.
Here's a little wine secret: most people don't finish a bottle on the night it's opened.
So, will the wine go bad once the bottle is opened?
Let's read on to discover some of my tricks-of-the-trade for storing open wine, and my general guidelines for keeping wine after it's been opened.
First, Some Wine Bottle Facts
Most wine is packaged in 750-mL glass bottles. Yes, the bottles come in various sizes, shapes, and colors, but their overall volume remains standard. Half-bottles, bottles that are about half-the-size of your standard wine bottle, equal 375-mL in volume.
Based on most serving size calculations, that means one 750-mL bottle will contain somewhere between 4 – 5 glasses of wine. You will get 5 glasses of wine if you pour about the standard serving size of 5 oz (148 mL) per glass. You will get 4 glasses of wine if you pour a little extra than a standard serving, about 6 oz (177 mL) per glass. [Please note that I know the math in mL does not add up, but that's because a standard 750 mL is a little more than 25 oz, and thus, it's not a perfect conversion between mL and oz.]
Most people I talk to only want about 1 or 2 glasses when they open a bottle. Thus, that leaves anywhere from 3 – 4 glasses of wine remaining in the bottle after opening. This tends to cause a little bit of anxiety for most wine consumers who are used to hearing how oxygen ruins the wine or how the wine can turn into vinegar and basically go bad after opening.
When you're spending about $20 per bottle on wine, I can understand the concern.
But here's the thing, in *most* cases, the wine is not going bad overnight… or even within a few days, if stored properly.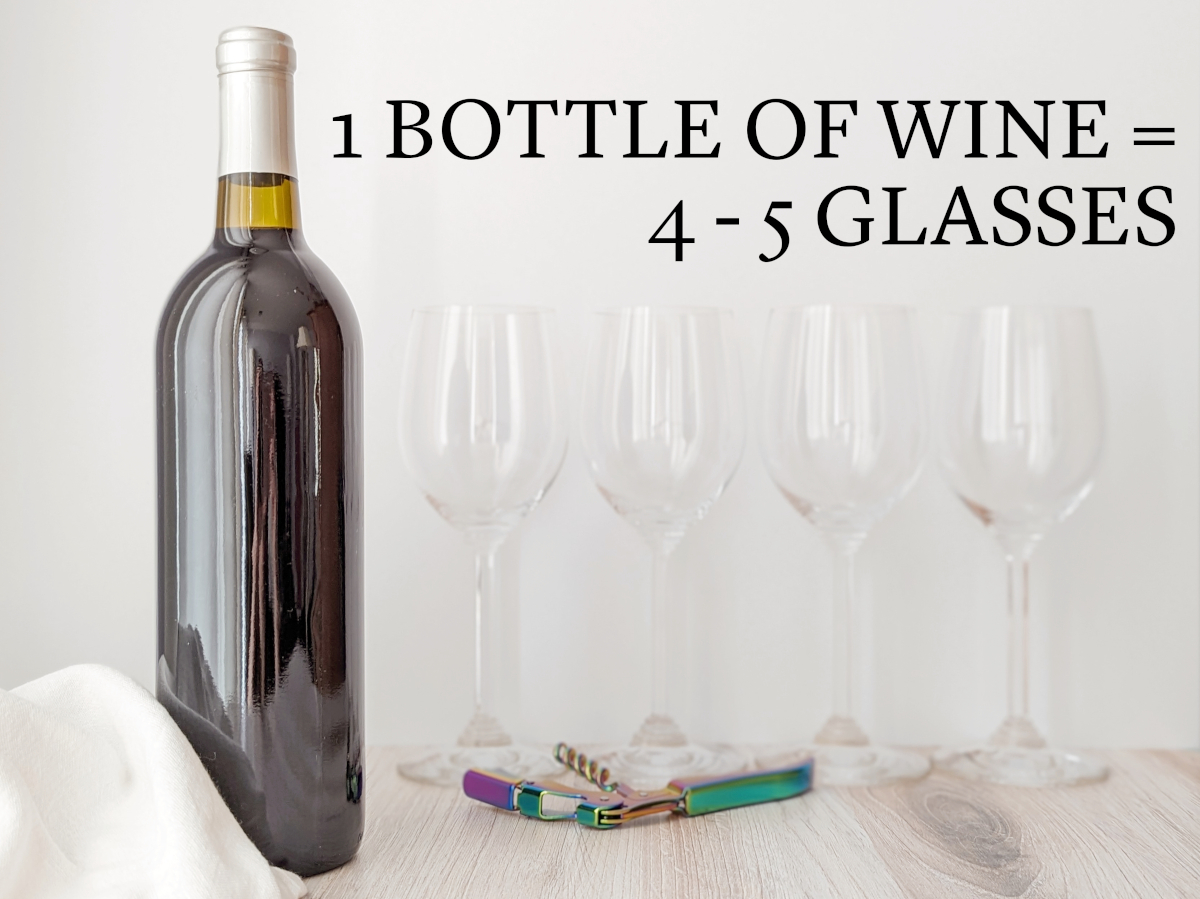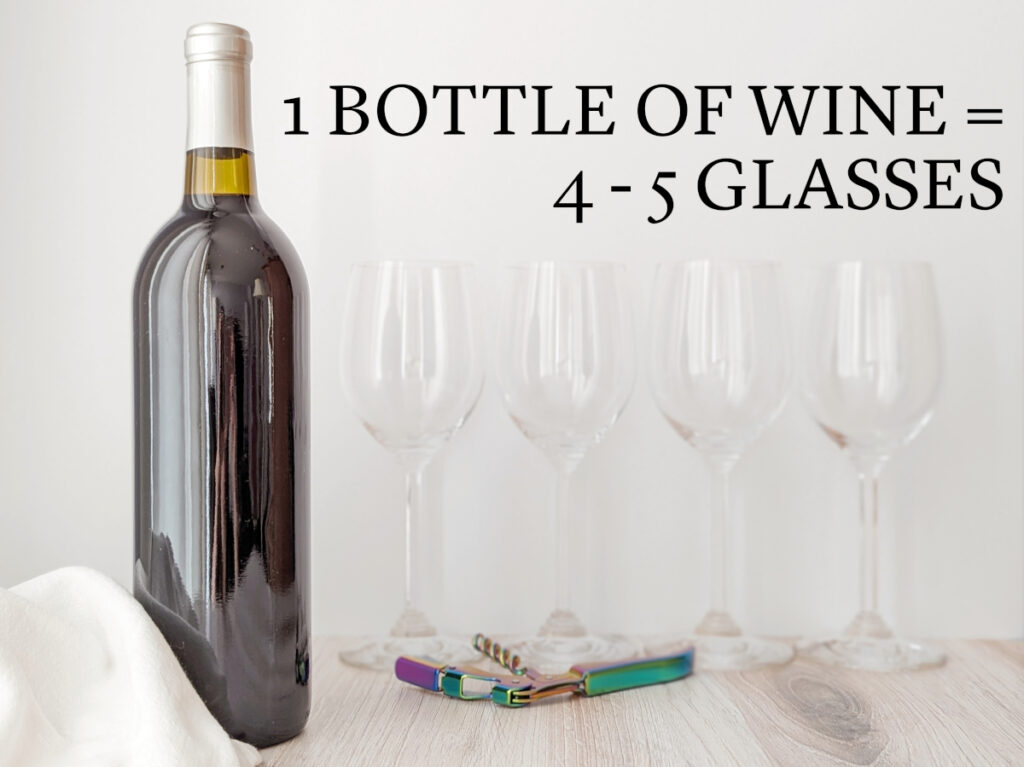 How to Store a Bottle of Wine after it's Opened
Yes, oxygen and warmer temperatures are often detrimental to the wine's quality. However, both of these elements require some time before they purely destroy a wine.
Many wines – from sparkling to still, red to white, and everything in between – will do just fine getting capped and stored overnight in the refrigerator. In fact, this is the number one way I store all of my open bottles of wine, with anticipation to finish the bottle within the next 2 – 3 days.
And yes, you read that right, even sparkling wines can get stored this way.
I currently use a wine stopper to cap an open bottle of still wine, and then simply place it in the fridge. I do not use an air-displacer or pump in any inert gas. I just put the bottle in the fridge, half-full.
Here's why: the low refrigerator temperature (~38 – 40°F) is going to slow down a lot of the oxidative processes related to the wine's contact with oxygen. And thus, the wine is relatively preserved at these low temperatures.
I'm sure you're wondering if I do this for red wines, too, and the answer is yes. I do put red wines in the refrigerator if the bottle is left semi-full. However, before serving the red wine, I do one of two things:
Take the bottle out of the fridge to sit at room temperature 30 – 60 minutes before serving.
Pour the wine into a glass and allow it to sit at room temperature for 15 – 30 minutes before drinking. There will be condensation on the glass, but that's not really a big deal. The wine, and the glass, will eventually come to room temperature.
If you do drink the red wine at the colder temperature, I'm sure you'll notice it tastes very different. The acidity (sourness) will be more pronounced, and the wine will likely seem thinner and less flavorful. This is purely related to the wine's temperature. Various wine temperature recommendations exist to optimize the sensory characteristics of different styles of wine. I tend to follow the following recommendations from "The University Wine Course" by Marian W. Baldy:
Sparkling and Sweet Wines: 40 – 50°F (40°F refrigeration temperature)
Dry Whites and Rosés: 50 – 60°F (a little warmer than refrigeration temperature)
Reds: 65 – 68°F (room temperature, although not when it's hot)
Sparkling wines can also benefit from getting stored in the fridge. However, these should get capped differently than a still wine. Do not use a still wine cap on a sparkling wine bottle; it will get expelled from the bottle and can be dangerous. While you can purchase sparkling wine caps for storage, I use something even simpler: aluminum foil. If you cover the top of the sparkling wine bottle with aluminum foil, and squeeze the foil tightly, most of the carbonation will likely remain in the liquid overnight. If you want an even tighter seal, add a layer of plastic wrap over top of the aluminum foil and use a rubber band to tighten. The aluminum foil will help keep the carbonation from expelling out of the bottle, but it's also flexible enough to allow for small amounts of gas exchange, which is important for storing opened bottles of sparkling as some carbonation is released while the wine temperature is cooling down.
I would note that the carbonation in opened bottles of sparkling wine will diminish over time. Usually, if I opened a bottle of sparkling wine one night, I'll try to make sure we finish the bottle the following night just to get some carbonation in our glasses.
For the most part, if you are storing a sparkling wine made through the "Traditional Method" or a sparkling wine like "Prosecco," it's likely the carbonation retains itself through the 24 hours the wine is stored in the fridge. I actually have a video on Instagram to show this is true.
Forced carbonated wines, which are often capped with a beer bottle cap or packaged in cans, may lose their carbonation because their concentration of carbonation is lower than other sparkling wines.
But How Long Can I Keep the Wine?
In general, once a wine bottle is opened, I try to drink the wine within the week (~5 days) after opening.
There's still the possibility the wine can go bad, either becoming oxidized or spoiling into vinegar. But for the most part, the refrigeration should help minimize this from progressing quickly.
Of course, the obvious goes here: do not consume a wine in which you see anything floating on the top of the wine, including something that looks like an oil sheen. This is known as a wine film and is a visual indication of wine spoilage. Don't drink it!
Whenever it comes to consuming alcohol, safety first and safe consumption practices. It's fully appropriate to store an open bottle of wine and drink it slowly over time. Use my tips in this post to keep the wine fresh, and you'll get a good week out of most bottles of wine.
Because I want to learn more…
This post mentioned the following resource(s):
"The University Wine Course: A Wine Appreciation Text & Self Tutorial" by Marian W. Baldy. Link to book: https://bookshop.org/p/books/university-wine-course-marian-baldy/10791211?ean=9780932664693