Bottles & Blooms
Transforming Your Everday with Wine and Flowers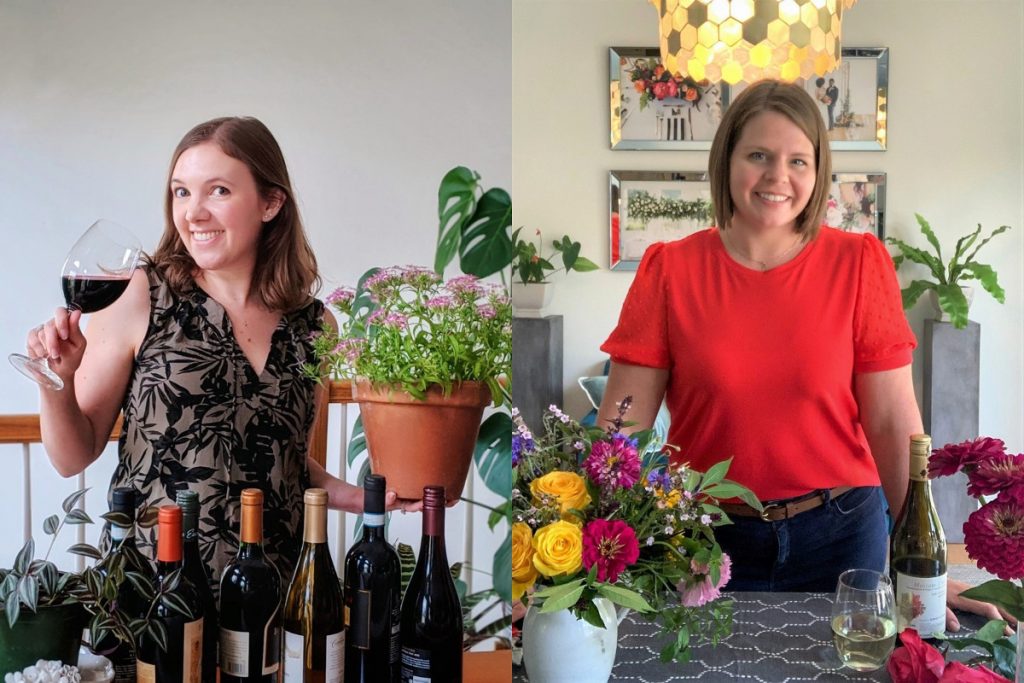 Bottles & Blooms courses are taught in collaboration by floral designer, Stephanie Kirby, from TheBlue Daisy Floral Designs, and Denise Gardner, winemaking consultant from Denise Gardner Winemaking.
Each Bottles & Blooms course, seasonally themed, teaches you
~ how to choose unique wine selections.
~ to enhance your wine experiences at home.
~ to create joyful memories around wine, food, and flowers.
~ to integrate flowers and plants into your everyday life at home.
~ how to arrange flowers or add the right plants to your home.
Choose one, two or buy the Bottles & Blooms Courses Bundle, which includes all three courses at discounted price. More information found within each course, below.
Note: Most courses include the option for Pittsburgh, PA attendees to purchase flowers from The Blue Daisy Floral Designs prior to the class date. Visit here for more information after registering for a class.
For those attendees that do not live in the Pittsburgh area, we recommend using homegrown flowers or purchasing flowers from a local florist. Details for floral recommendations are provided for each class as the start time nears.
Showing all 2 results