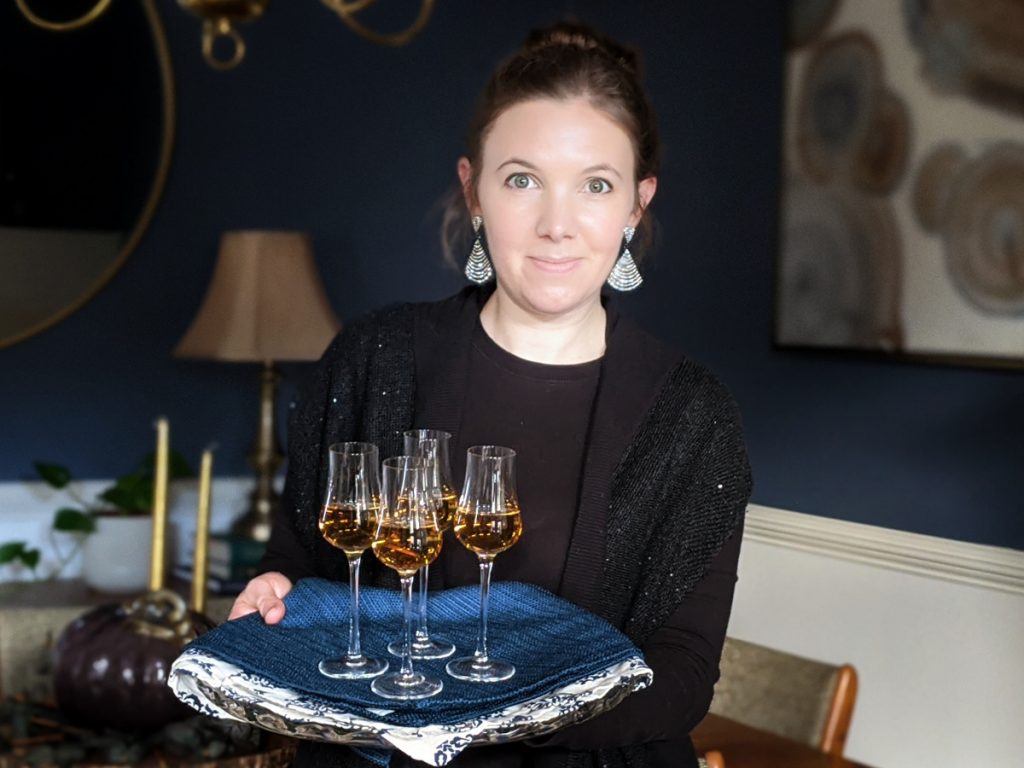 Every year, I put on my favorite apron and embark on a few days of baking for all sorts of end-of-year holidays. It takes a lot of planning, time, and oven coordination, but it seems to fill a lot of people with joy.
Like most of 2020, this year, our Fall and Winter holidays are going to look a little bit different.
With less people at our holiday dinner table, I've been spending some time reflecting on how to make our next few holidays special. I'm aiming to create beautiful, meaningful occasions, but with a minimalist-style in mind.
Thus, the very first thing I was ready to cut off the list was all of the baking I usually accomplish in the November and December months. If I lessened the time I spent baking, I knew I could be more present with my family and less stressed about accomplishing my annual baking checklist.
Don't worry, though. My family will not go without any baked goodies.
But, to compensate for the loss of baked desserts, I decided to switch over to a wine dessert. My literal goal was to take a set of sweet wines and feature them as the meal finale.
Ending the meal with some delightful sweet wines is a very easy way to lift the spirits of all the adults at the end of large meal. Of course, it goes without saying to always put safety first and to use your best judgement if people are driving home after the meal is over.
If this is the first time you'll attempt "wine as the dessert" I recommend choosing two to four sweet wines to feature. The key is to pick some delicious sweet wines that actually feel fuller (more viscous) and sweet, like dessert. If you want to take the meal finale up a notch, serve with two or three cheeses or a decorative cheese tray. It's a lovely way to keep the conversation and celebration flowing.
Select Great Wines That Feel Like Dessert
Selecting wines that are substituting as the dessert may seem daunting. With a little insight into some wine styles that are appropriate for dessert, you can find a plethora of options that are enjoyable. Here are some of my favorite go-to wine styles that add the touch of sweetness I'm looking for at the end of a large, filling meal.
Ice Wines. These are an easy dessert option, offering a series of sweet wines that have fruity and honeyed aromatics. They simply smell and taste like dessert. To provide some options to your guests, try two or three different ice wines from different winery brands. Or select different wine grape varieties that have been made into ice wines. Here's a few that I found, but many, many more exist: Wagner Riesling Ice Wine, Inniskillin Vidal Blanc Ice Wine, Gard Riesling Ice Wine, Lakewood Glaciovinum Ice Wine, Fulkerson Vidal Blanc Ice Wine, Johnson Estate Ice Wines (multiple varieties)
Late Harvest Wines. These are similar to ice wines in that they are heavily concentrated in aromas and flavor, and they taste sweet. Late harvest wines are produced from grapes concentrated by drying out, or raisining, on the vine usually in the presence of Noble Rot before they are picked and fermented. The classic example is Sauternes, like this bottle of Chateau Suduiraut Sauternes. However, other New World examples exist, too. Try some late harvest wines from Hermann J. Wiemer in New York. Or, a California favorite is Dolce by Far Niente Winery.
Port or Madeira. Both of these fortified wine styles are produced in Portugal. Since these wines are fortified with grape spirits, the alcohol content is a bit higher, usually around 17% alcohol. All Ports are sweet regardless of whether Tawny or Ruby Ports are purchased. Ruby ports are red in color and have red fruit and warm vanilla flavors. In contrast, Tawny Ports have roasted, nutty and sweet caramel flavors. Having two Ports available in an after-dinner tasting make for a delicious dessert. Madeira is a wine I've previously talked about. If you are able to get your hands on a series of Noble varieties, the order to serve them is from least sweet to sweetest (Sercial, Verdelho, Bual, and Malmsey). However, many people also enjoy the sweeter, lighter Rainwater style of Madeira, which is typically produced using the Tinta Negra Mole wine grape variety.
Sherry. Finally, Sherries! Unlike Ports and Madeira wines, there are some Sherry styles that do not taste sweet. There are a lot of different styles of Sherry, but if you want to stick to sweet Sherry, the easiest path to finding something you'll like is to purchase Cream or PX (Pedro Ximénez) Sherry.
Make the Dessert Memorable
Purchasing wines is only half of the battle. Consider dressing up the wines like you would otherwise dress up a dessert. Here are some easy ways to make the wine dessert feature more special:
Choose the right glasses. I like to find dessert wine tasting glasses or grappa glasses or something a bit fun to serve these sweet wines. This is also a good time to break out some of the older crystal glasses that your mom may have stored in her hutch. Using special glassware makes the moment feel unique and special. Though I'm not sure most wine experts would not recommend serving wine in grappa glasses, I think they are fun. Using the fancy glassware at the end of the meal adds to the decadence commonly associated with dessert.
Serve less per person. Since these wines are tasted as digestifs (after-dinner beverage) and more than one wine is served, you'll only need an ounce or two to fulfill your guests. Also, many of these after-dinner wines are higher in alcohol. Thus, a smaller pour isn't necessarily unappreciated.
Display each wine with some identification. This is always a nice (and easy) touch. Again, it goes to making the moment feel unique and hones in on what wine people love: wine tasting and discussion! Feel free to label each wine individually or make a platter of dessert wine pours with an identification card to share what everyone is going to taste.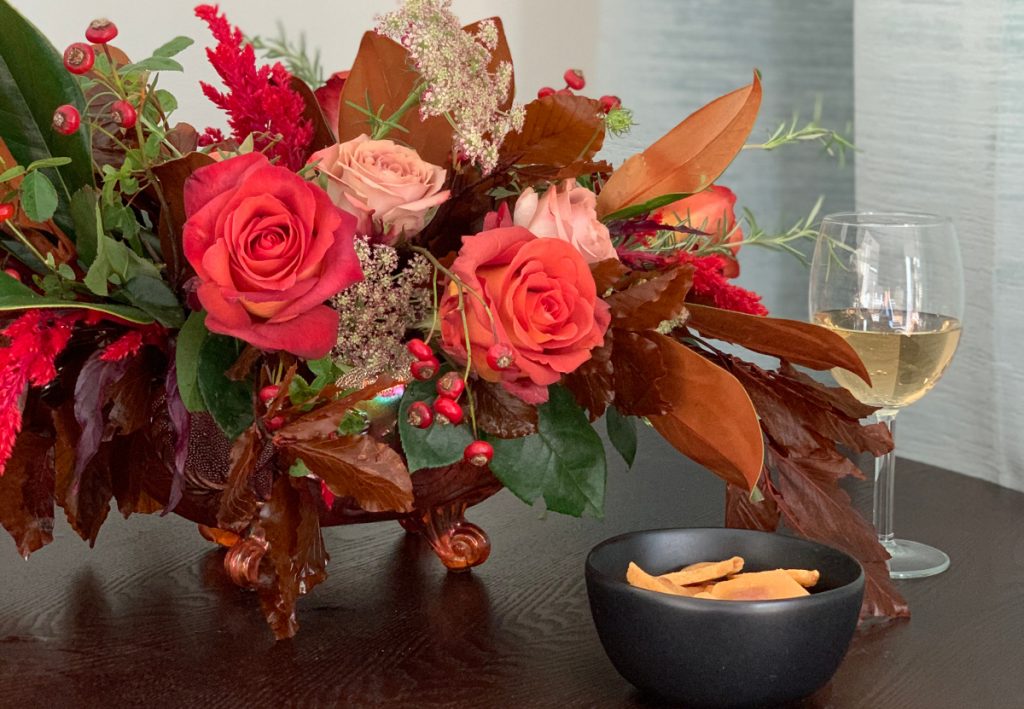 BOTTLES & BLOOMS
Transforming Your Everday with Wine and Flowers
Enliven Your Holiday Table
November 19, 2020
7 – 8 PM (EST)
A virtual wine-and-flowers class that will elevate joy for your holiday season.
It's fun.
It's creative.
Plus, you'll learn some wine selection and flower arranging tips you can use again and again for many holidays to come.
Register today for our virtual class series, Bottles & Blooms, co-hosted by Denise Gardner Winemaking and The Blue Daisy Floral Designs.
We know everyone would loooooove to get away from Zoom these days. But over the past few months we've found that virtual hang-outs with loved ones and fun classes like our "Bottles & Blooms" series are lifting spirits! That's why we'd love for you to join us for our first LIVE "Bottles & Blooms" class, "Enliven Your Holiday Table."

We're here to help add a touch of something special for the 2020 holiday season. If you're spending the holidays alone, want to connect with family members or friends, and need a pick-me-up, we hope our class will help lift your spirits in the moment and in the days that follow. Denise is going to talk to you about selecting wines to make these next few holidays special and go with all the foods on the table. In the second half of class, Stephanie is going to show you how to create this lovely floral centerpiece, pictured above.

Class includes a small workbook so you can gather supplies ahead of time and live instruction.
Bottles & Blooms classes to come…
Join us from the comfort of your home to learn more about bringing wine culture into your home and adding the joy of floral blooms to your everyday life.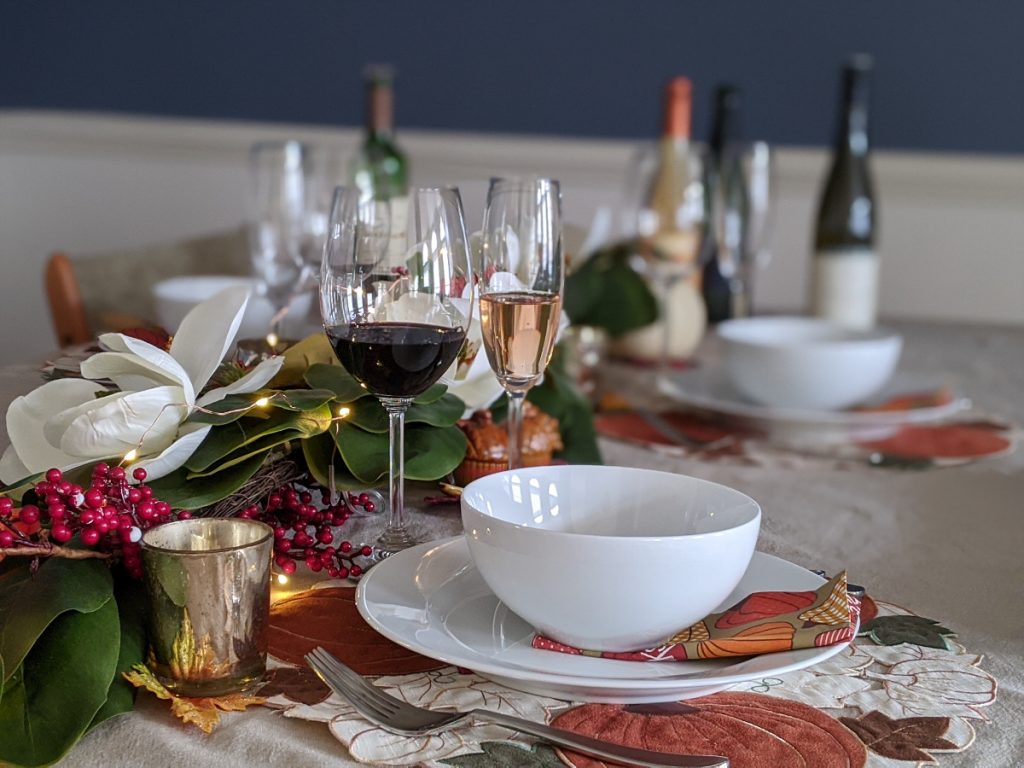 What wine should I bring to Thanksgiving?
The number one question I get asked this time of year is, "What wine should I bring to our family Thanksgiving meal?" Honestly, my go-to for Thanksgiving is always sparkling. I honestly don't think there's any way that one can go wrong with a sparkling wine. It not only goes with all foods, but it's the type of wine that instantly brings a smile to everyone. Sparkling wine can be served in small portions prior to the meal or used to toast the Thanksgiving meal. I recommend finding a "Brut" sparkling wine. While Bruts are on the drier side, bring along some simple syrup, sugar cubes, or a juice to make fresh mimosas for your family members that prefer a sweeter bubbly. My go-to's that you can find anywhere is Mumm Brut Rosé or Korbel Natural', but I also encourage you to look for some local sparkling wines.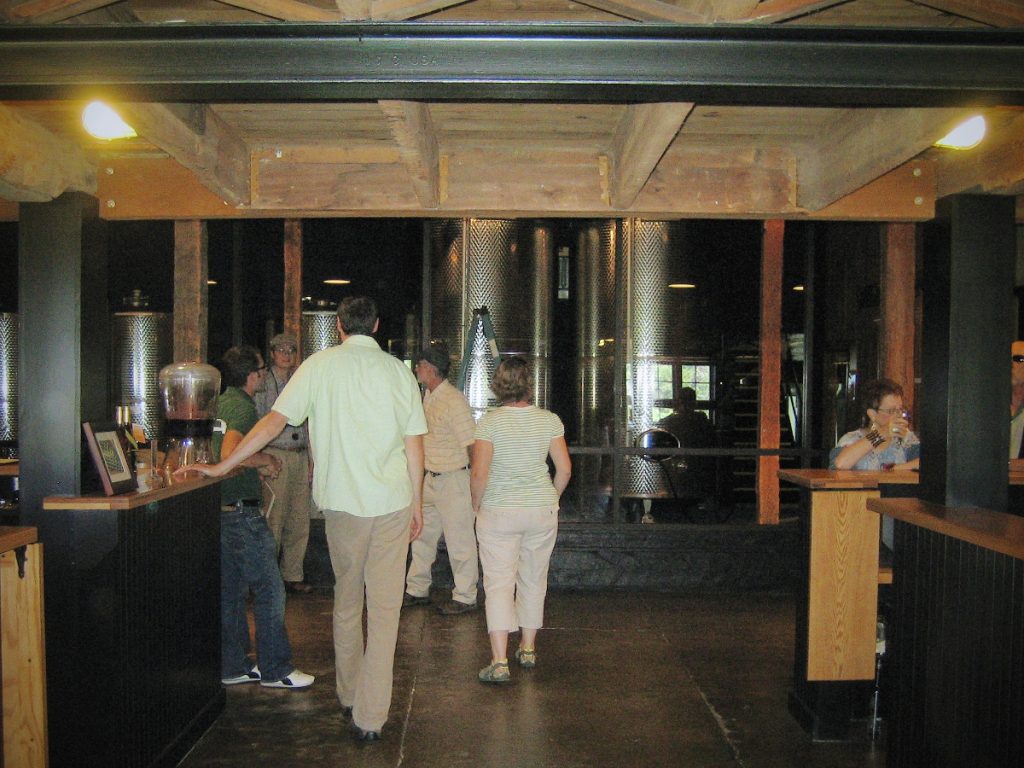 A New Hidden Wine Gem
Johnson Estate rests on the New York side of the Pennsylvania-New York border off of Lake Erie. It's a beautiful, rustic winery rich in history. I've always loved stepping into this historical estate, surrounded by vines as you walk through the front door. The tasting room was originally an 1860's dairy barn that had been renovated into an apple cold storage cellar. As shown above, the winery is behind a glass wall so that all visitors can watch the production process throughout various times of the year. The wine brand produces a series of elegant Rieslings, sparkling wines, fruit wines (fruit other than grapes) and a number of different ice wines. Since Johnson Estate features a few different varietal ice wines, it's the perfect one-stop shop for finding your replacement dessert this year! I'm happy to say, they are all delicious!