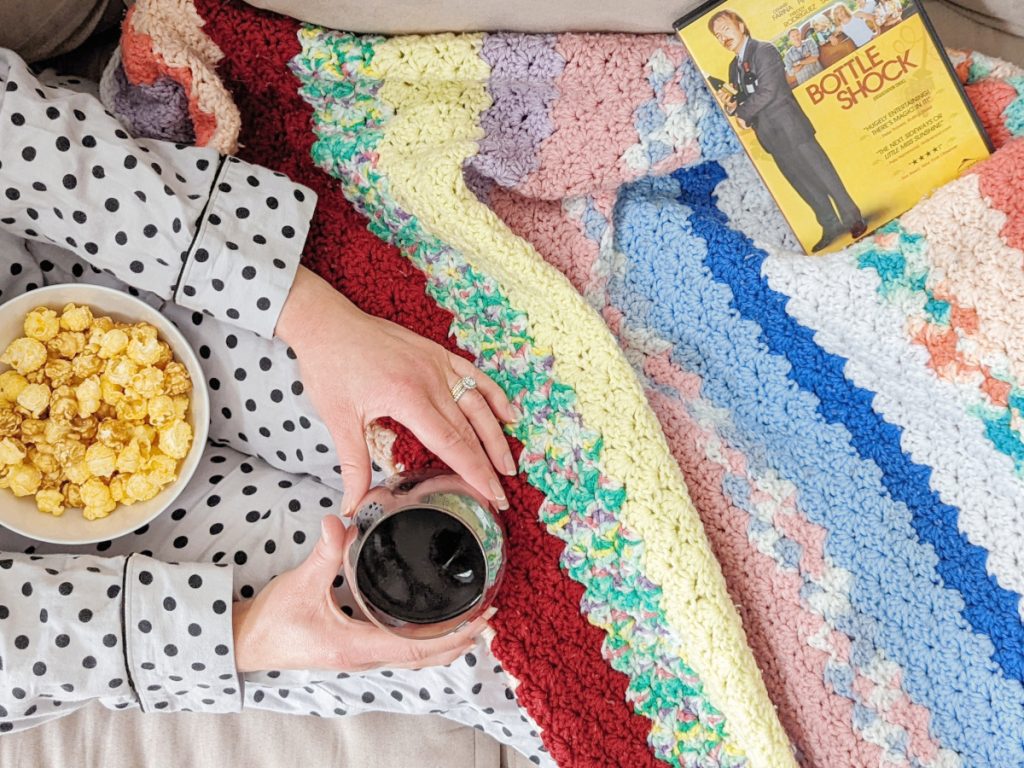 If, like me, you find yourself spending more time indoors these days, do not fret.
I have extra suggestions on how to enjoy wine culture during these cold, dark months ready and waiting for you!
Having wines at home can be just as enjoyable, and moment-making, as having wines at parties, get-togethers, holidays, and outings.
Below, I'm going to discuss three movies that center on wine or wine culture, and provide you with some wine pairing options that will surely make an evening "in" just as fun as a night out!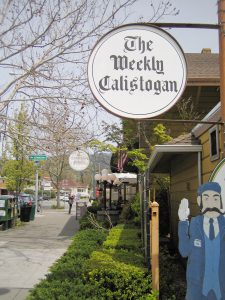 Wine Country
Style of Movie: Comedy
Movie Released In: 2019
Wine Pairing: Artesa Wines
Trailer: https://www.youtube.com/watch?v=wNiNPBmRKYU
Having lived in Napa a few times in my life, this movie really highlighted the eccentricities of living in Wine Country, USA. An endless supply of wine education, a general focus on having a "wine life," and meals always paired with wine: you'll get it all in this funny mid-life tale.
While it completely dismisses the hustle and bustle of working in the wine industry, it does focus on the "lifestyle" of vacationing in Napa Valley. This comedy highlighted scenes in downtown Calistoga while highlighting iconic wineries like Artesa Vineyards and Winery, Baldacci Family Estate Vineyards (featured as Morgan Jorng Winery in the movie) and Quintessa.
There are many hidden truths displaying Wine Country culture in this heartwarming comedic movie: the perceived lifestyle, Tina Fey's vest wearing (the fashion of Wine Country), the gourmet food, the tasting room jargon, and the idea of relaxation. While laughing, and occasionally tearing up, through this heartwarming story, I thoroughly enjoyed spotting real wineries filmed for this movie.
My suggestion for a wine pairing: pop open a lovely bottle of Artesa. While many of the wine scenes in this movie are memorable, I love the commentary between the Artesa tasting room host pouring for the women, trying to educate them all on what they are tasting in the wine. "Anyone picking up on the notes of honeysuckle?" (Love it!) "I'd love to get your names and socials for our wine club!" (Cracked up!)
Remember, here at DGW, we appreciate a sense of humor and good dose of fun while enjoying wine! I'm a fan of making light of wine tasting.
Need less choice? Try one of the Los Carneros Chardonnays (different price options available), a Los Carneros Pinot Noir (different price options available), or the 2018 Tradicio (in the Full Bodied Red section on their website – it has a cool label!).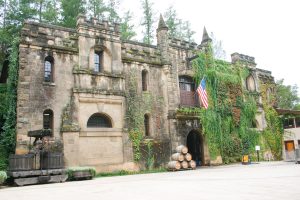 Bottle Shock
Style of Movie: Comedy-Drama
Movie Released In: 2008
Wine Pairing: Chateau Montelena Estate Chardonnay
Trailer: https://www.youtube.com/watch?v=DYs0kblXToA
It's difficult to remember a time when California wine was not the "it" wine region in the U.S.
While a somewhat glamorized view of the Judgement of Paris, I have always enjoyed this historical depiction of how California wines became sudden interest to the world. It has a way of picturizing the agricultural focus that surrounds winemaking and portrays the Napa Valley before it became an expensive tourist region. The movie features several prominent pioneers of the Napa Valley wine region, including the wine expert Steven Spurrier, the proprietors of Chateau Montelena, Jim (father) and Bo (son) Barrett, and acclaimed winemaker Gustavo Brambila.
What to enjoy during this movie? Definitely the Chateau Montelena Chardonnay: the wine this story is all about! While Napa Valley is known for their Cabernet Sauvignon wines, there is something classic about this wine that you will be sure to enjoy while watching a dramatized version of history reveal itself.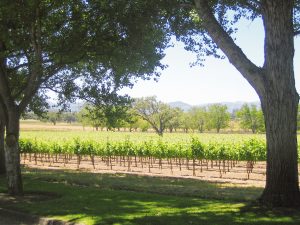 Sideways
Style of Movie: Comedy-Drama
Movie Released In: 2004
Wine Pairing: Fess Parker Pinot Noir
Trailer: https://www.youtube.com/watch?v=DGP8PwCpxLk
There's nothing like Hollywood trying to explain the significance of Pinot Noir: "It's a hard grape to grow. It's thin skinned, temperamental, ripens early. …It's not a survivor like Cabernet." (A portion of a quote from Miles in "Sideways.")
But the shear gravitas of the cult-classic Sideways is how it changed the American public's view of wine. I'm often floored by how this movie inspired people to travel to California with a desire to explore the sites and locations from Sideways in addition to tasting Pinot Noir (not Merlot) along the way. While this beautifully tragic story is somewhat dated today, it's one of the first wine-based movies that really caught the attention of the American public and revealed the obsession of wine for people who live and breathe wine.
Sideways features many locations within the Santa Ynez Valley, including the towns of Solvang and Los Olivos and wineries like Fess Parker (featured as Frass Canyon in the movie), Zaca Mesa Winery, and Kalyra Winery. For a complete list of wineries, restaurants, and hotels shown in the movie, you can refer to the Sideways Wine Trail, here.
As someone interested in wine since I was 16, I can say there is some truth to how those of us that get "the wine bug" may come across. One of the joys I have always experienced with wine is thinking about the history associated with how that wine came to be: reviewing the region, growing season, and how it varies from an alternative vintage. The scene in which Maya explains her love for wine, therefore, is somewhat relatable to people like me.
In terms of what to drink while watching this movie… I mean, there's only one wine varietal you can drink during a showing of Sideways, right?
Haha! I kid. Always drink what you like.
But if it was me, I would grab a bottle of Fess Parker Pinot Noir. They have a number of vintages, estates/vineyards, and styles of Pinot available for you to choose from during your viewing of Sideways.
…And Action!
If you're like me and looking for a way to enjoy these colder, darker months, while also enjoying a good bottle of wine, then I hope you'll find these wine-and-movie pairings entertaining!
Grab a friend, a family member, or your pet. Snuggle up. Rent the movie. Taste the wine.
Cheers!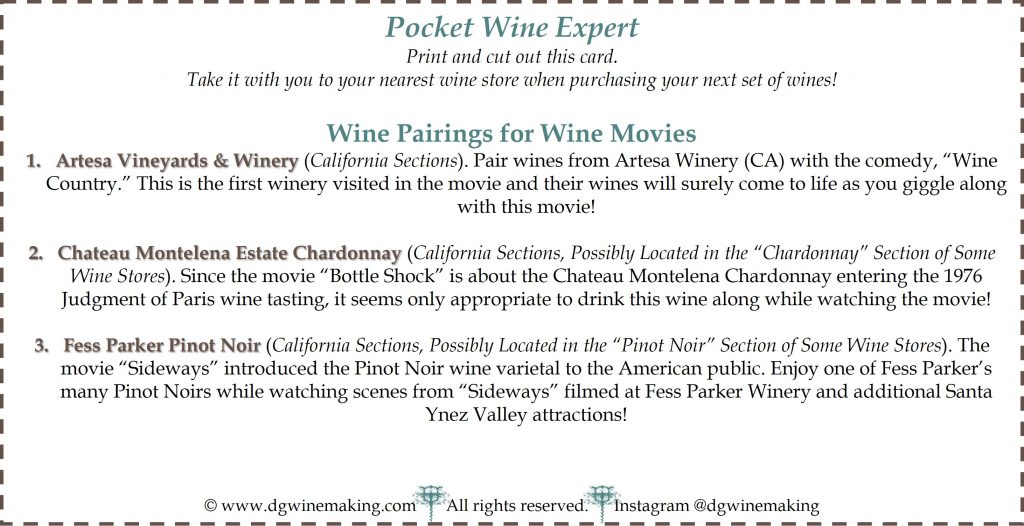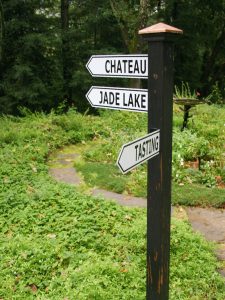 Revealing a Wine Gem: Chateau Montelena (CA)
The iconic Chateau Montelena Winery is not only one of the most renown wineries in Napa, it is also home to one of the most beautiful properties in Napa Valley. By far, this was one of my favorite wineries to visit while I lived in Napa Valley. The estate welcomes visitors to a Chinese garden on Jade Lake as well as the winery and tasting room in a 1880's stone French-inspired castle.
The chateau and winery were built by rope manufacturing entrepreneur Alfred L. Tubbs. It was Tubbs' grandson that eventually named the estate "Chateau Montelena," a combination of the words "Mount" and "Helena" after Mount St. Helena, which sits on the edge of Calistoga (Geballe, Z., vinepair.com). You can hear CEO Bo Barrett talk about Tubbs' development of Chateau Montelena, here.
The inviting Jade lake was built after Prohibition when Yort and Jeanie Frank acquired the property and made it their home. The lake was a reflection of the Franks' Chinese heritage and named "Jade Lake" as Jeanie's nickname was Jade (visitcalistoga.com). Bo talks about the development of Jade Lake, here.
The Barretts originally came into the picture when the property was purchased from the Franks in 1968 and developed back into a winery (Thompson, D., napawineproject.com). Jim and Bo put Chateau Montelena on the map with the success of the 1973 Chardonnay in the 1976 Judgement of Paris competition between French and Californian wines, organized by wine expert Steven Spurrier. This is the event that the movie "Bottle Shock" is based on.
Nonetheless, visiting Chateau Montelena on the northern end of Napa Valley is well worth the drive up through Wine Country.
The diverse cultural influence on the property has a calming and picturesque effect on visitors as soon as they arrive. Jade Lake is stunning. The chateau is breathtaking. The wines are impeccable. To some degree, one feels like they are walking onto a movie set, especially after seeing the visual of the chateau on "Bottle Shock."
While you may not be able to enjoy a trip to Wine Country – or Chateau Montelena – in the near future, you are welcome to enjoy some of my gallery images, below. Furthermore, you can find their wines online!
It's no secret that their Chardonnays are coveted, but Chateau Montelena also produces a series of wine varietals that are lovely and worth exploration. Yours truly may be infamous among her closest friends for embarrassing herself over her love for their Riesling simply because I was tasting Cabernet wines so often and was just so tired of them. (Ha! I guess there is a little "Sideways" in me after all!)
I think this all comes full circle in reminding you Wine Lovers: drink what you enjoy. Sometimes we want the Riesling. And that's okay.