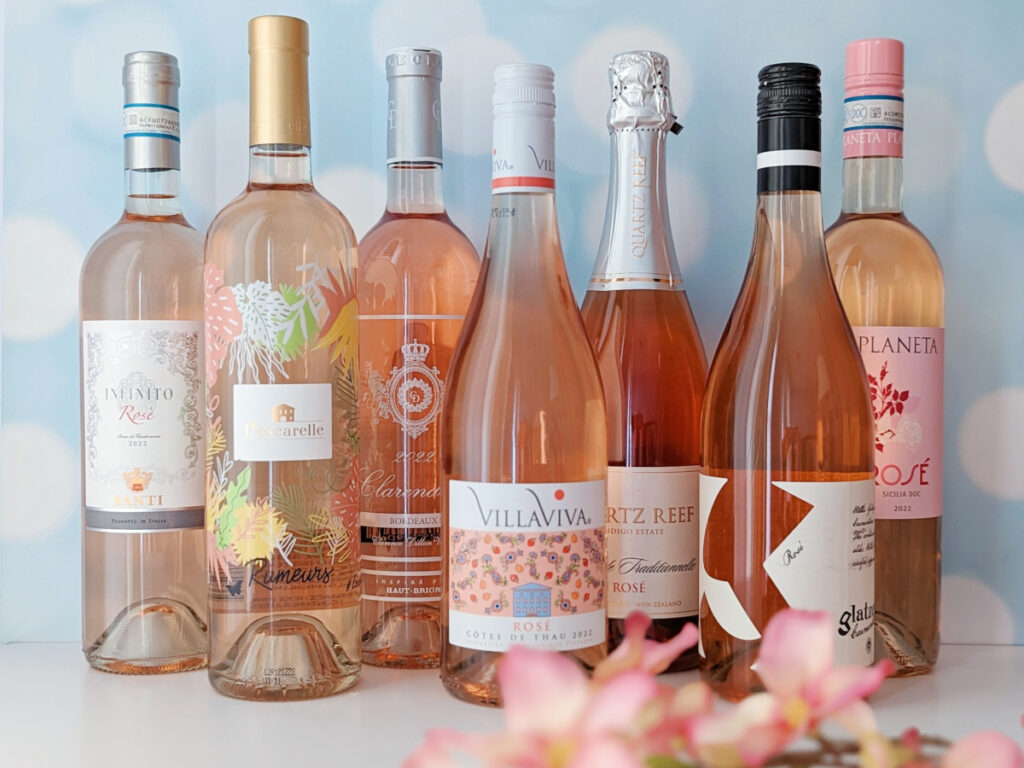 It's hard to believe another summer season is about to close. Soon, I'll be shifting gears from "fun in the sun" to full on harvest season, helping winemakers make fresh batches of wines!
These last few weeks of warm evening nights have given me a moment of reflection. This pause allows me to talk about one of my favorite wine styles: rosé.
Rosés are traditionally made by removing the skins of red grapes off of the juice prior to the start of fermentation. Removing the grape skins from the fermentation tank reduces the amount of color that is extracted from the skin, making the wine a light salmon pink to rose pink color (dependent on the variety and the amount of time the skins had contact with the juice).
Rosés can come dry or sweet; there is no standard. Always make sure you read the labels or websites of wine brands to ensure you are getting what you want if you are trying something new. (Also, a little hint: Many rosés that show 10% alcohol on the label, but aren't marketed as "low alcohol" wines are sweet to some degree.)
You'll see rosé wines flood the wine market starting in Spring. Their arrival marks the beginning of a budding warm season on the horizon. And while rosés are popular through the Summer, they also serve a great purpose during the Fall months. Rosés, usually pretty neutral in their flavor, are popular wine pairing suggestions for large, complex meals. That means they are perfect for holidays like Thanksgiving.
I classify rosés into 4 different categories. You won't find others talking about rosés this way, but I've come to find it's the easiest way to know what to expect from different brands of rosés.
Here's some of my favorite from this year that I may be sipping on through the remainder of the summer!
Rosés that Refresh
Rosés that Refresh are those pink wines that have a strong focus on citrus or neutral rosé flavors in addition to a very vibrant or austere sourness. These are the thirst quenchers in the dead of summer. Plus, they tend to be the most prevalent type of rosés on the wine market, echoing the Provencal style of rosé that made this style popular.
Some Rosés that Refresh that I tried this summer included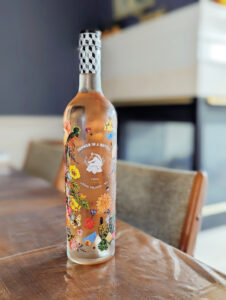 Rosés that Delight
Rosés that Delight are the pink wines that are a little less sour than the Refreshing counterparts and incorporate noticeable fresh berry flavors in addition to the citrus flavors associated with most rosé wines. Delightful rosés tend to carry a softer mouthfeel, as well.
Some Rosés that Delight that I tried this summer included the Biltmore Estate Zinfandel Blanc de Noir. Not only was this fruity and soft, but it also had a touch of sweetness that is bound to make those that enjoy sweeter wines happy!
Additionally, the Binah Rosé Wine from the Pennsylvania winery typically falls into this style for me, as well. It has a relatively softer mouthfeel with a stronger emphasis on fruit flavors, with less intense acidity compared to many rosés on the market that fall into the "Rosés that Refresh" category. Unlike the Biltmore Estate Zinfandel Blanc de Noir, the Binah Rosé lacks sweetness and is dry.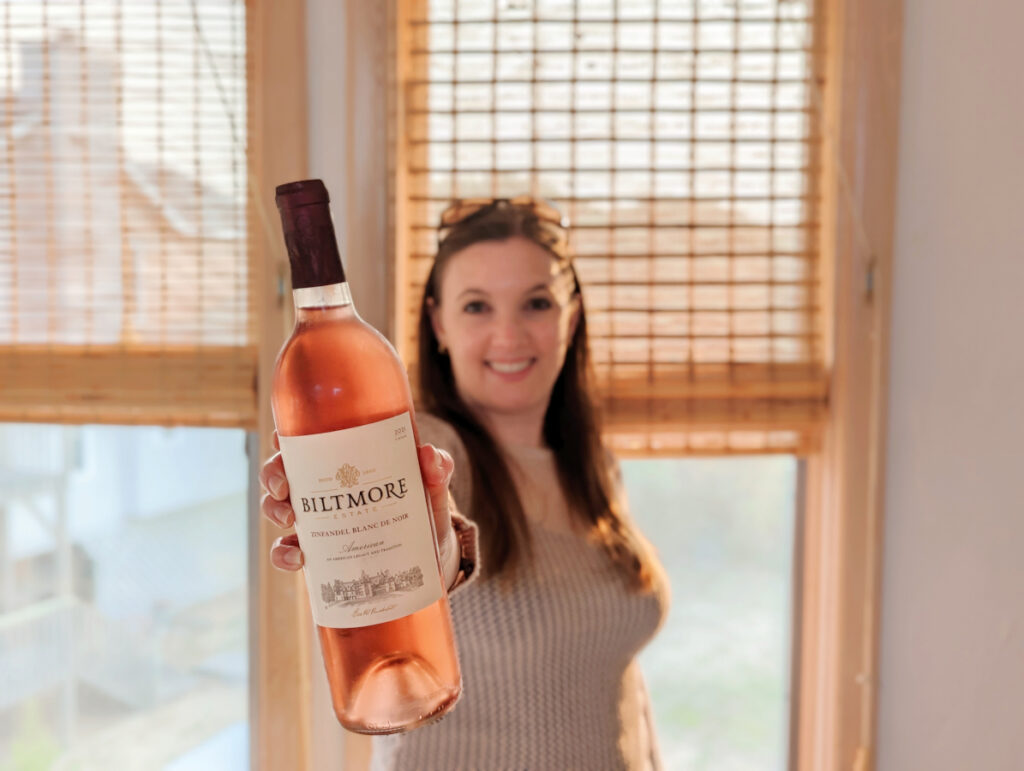 Rosés that Surprise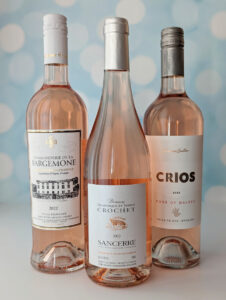 Rosés that Surprise could also fall into the "Refreshing" or "Delightful" category, but they also contain a surprising aroma and flavor profile. This is usually accomplished through some blending by the winemaker. Many of these rosés have aromatic pops of tropical flavors or very fruity flavors. It's a nice change from other rosé wines that are typically more neutral and nuanced in their aroma and flavor.
My favorite this year was the Crios Rosé of Malbec, which I had a few times this year. I have to admit that the flavor intensity was more dynamic in some bottles than others, which has led me to believe there may have been some differences in vintages or storage conditions from the various stores I purchased from. Nonetheless, several of the bottles had a nice pop of tropical fruit flavors associated with the rosé, which was a nice change from the "Rosés that Refresh."
Rosés that Sparkle
Rosés that Sparkle have a noticeable level of carbonation. This includes many sparkling rosés, carbonated rosés, and pet-nats.
One of my favorite sparkling rosés include Mumm Napa Brut Rosé. This wine is refreshing and yet, enticing. As a "Brut," the wine is dry, and I use this wine regularly to pair with many meals and random occasions.
This summer, I also tried Quartz Reef Brut Rosé from New Zealand. While the wine had a nice berry flavor, and was not overly lees-like, it wasn't the most refreshing sparkling rosé that I've tasted. Nonetheless, it was rather pleasant and just because it didn't fit my personal preference, I always live by the motto "to each their own" when it comes to wine preferences.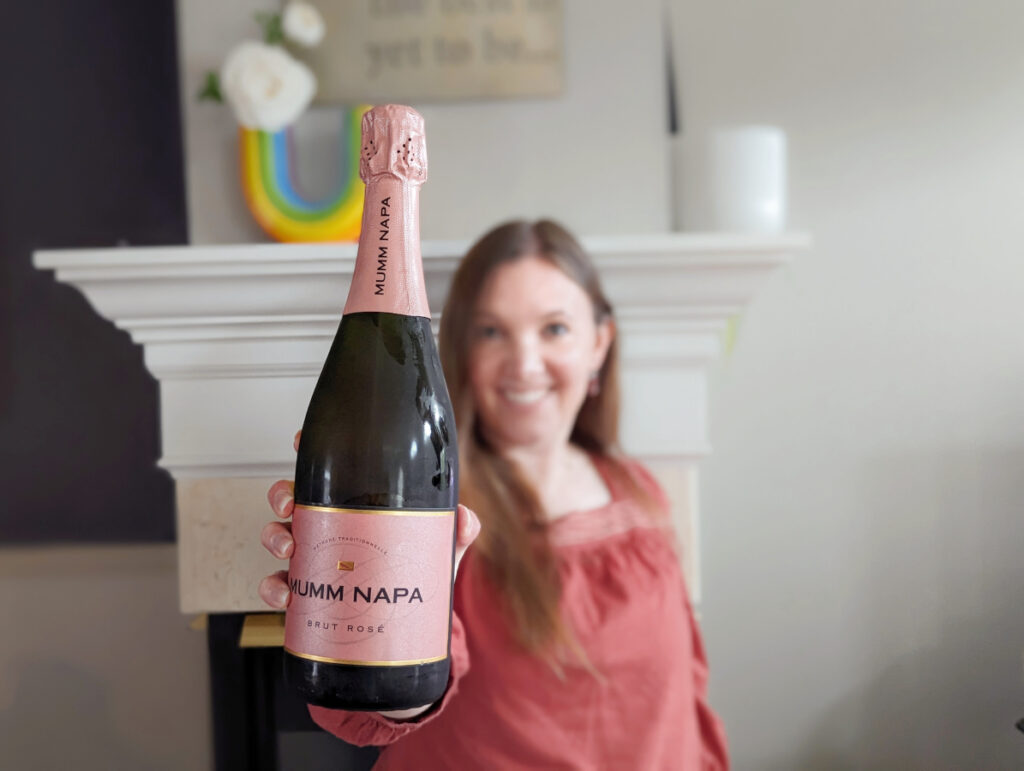 Selecting a Rosé Wine
Luckily, many wine stores now separate rosés into their own section. This can be confusing to consumers that often want to know, first and foremost, if the wine is sweet or dry.
After that, it's kind of a guess in terms of what the wine will taste like. However, most rosés from Provence (France) are going to fall in the "Rosés that Refresh" category listed above. Many of them focus on the zippy sourness and relatively neutral flavor. In fact, it is likely that most rosés you find, regardless of where they are from, are going to fall into this category.
Thus, the rosé category is an easy place to venture outside of your comfort zone. If you like rosés, it's likely that you will find something you like even if you pick a bottle from a wine region you've never tasted wine from in the past.
The only exception to this rule is the sparkling rosés. These are located in the sparkling wine section and there can be some more noticeable taste differences among sparkling rosés depending on where and how they are produced.
While the wine store shelves may be filled with varying shades of pink, now is the time to try something you may have been shy about trying before. See if you can categorize it in one of the 4 groups, above!